The Logitech G29 is a racing steering wheel that is fully compatible with PC, Xbox Series, and PlayStation hardware platforms. If you are a beginner, you have the most acceptable option for the Logitech G29 racing wheel. It is the ultimate gear-driven racing wheel to make you enjoy the feel of racing games to the fullest.
However, if you are crazy and want to feel the absolute craziness and thrill of your racing game, you have reached the right informative page. There is a massive crowd that Logitech G29 has earned, and it is worth it. It has many refined touches that may add flavors to your racing.
It gets the sound of twists and turns and provides a smooth rotating wheel with the max angle adjustment. I will uncover all the secrets, the details of specs, features, and dimensions. I wrote this extensively unbiased review to help you with all your related questions. So, let's begin the LOGITECH G29 REVIEW show with the table of contents.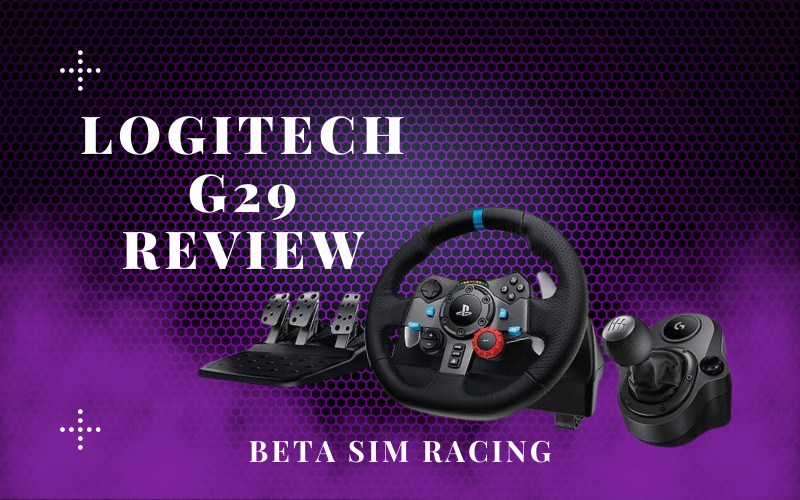 | Specifications | Values |
| --- | --- |
| Compatibility Options | PC, PS4, PS5, Windows |
| Hardware Platform | Xbox One |
| Color | Black |
| Material | Aluminum, leather, steel, glass, filled nylon |
| Steering Rotation Degree | 900 degrees |
| Torque | 2.2nm |
| Gaming Control Technology | Analogue |
| Reflex Vibration | Yes |
| Force Feedback | Yes |
| Connectivity Technology | Wired |
Logitech G29 Wheel Release Date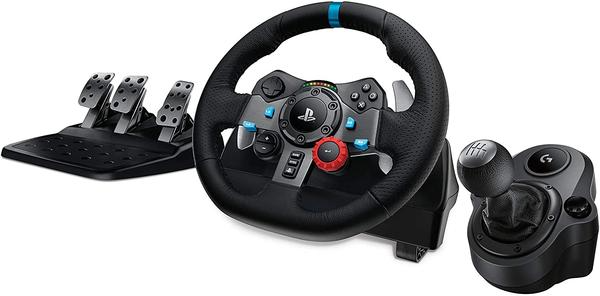 If we look at the initial release date of Logitech G29, it was set in July 2015. The initial model Logitech G27 was doing well, and there was a massive fan following of this gaming assistance already. Still, when users wanted advancement, change, and new features that was the motive to design Logitech G29. And it filled those gaps very well and has been going at it for years successfully.
Logitech G29 Supported Games
If I try to sum it all up, there is a vast list of games you can play with the Logitech G29 steering wheel. But, in this article, it seems impossible as we have to cover all the technical details of the Logitech G29. So, let's take a brief look at the games you can play and multiply your taste in racing to have a real kick out of your gaming setup.
So, let's take a look at the games you can play on PC, PS4, PS5, and Xbox Series one after another.
Games You Can Play On PC
18 Wheeler American Pro Trucker
American Truck Simulator
Automobilista
BeamNG Drive
Dakar 18
Dirt Rally
Eurotruck Simulator 2
F1 2015-2021
Farming Simulator 15
Farming Simulator 19
Forza Motorsport 7
My Summer Car
NASCAR 21 Ignition
NASCAR Heat 3
Need For Speed Payback
Need For Speed 2016
RaceRoom Racing Experience
rFactor 2
Richard Burns Rally
Project Cars
Project Cars 3
NASCAR Heat 4
NASCAR Heat 5
NASCAR Thunder 2004
GRID
GRID (2019)
GRID 2
GT Legends
GTR2
KartKraft
Lawn Mowing Simulator
Live For Speed
Monster Truck Championship
Games You Can Play on PS4 and PS5
DIRT 4
Dirt Rally
Dirt Rally 2.0
Driveclub
Farming Simulator 15
Farming Simulator 17
Farming Simulator 19
GRID (2019)
Project Cars 3
Snowrunner
Spintires Mudrunner
The Crew 2
Grip Combat Racing
Monster Truck Championship
NASCAR 21 Ignition
F1 2015
F1 2016
F1 2017
F1 2018
F1 2019
F1 2020
NASCAR Heat 3
NASCAR Heat 4
NASCAR Heat 5
Need For Speed Heat
Need For Speed Payback
Project Cars
Assetto Corsa
Dakar 18
V Rally 4
WRC 10
WRC 5
Games You Can Play on Xbox Series and Xbox One
Dakar 18
F1 2015
F1 2016
F1 2017
F1 2018
F1 2019
F1 2020
F1 2021
Assetto Corsa Competizione
Farming Simulator 15
Farming Simulator 17
Farming Simulator 19
DIRT 4
Dirt Rally
GRID (2019)
Grip Combat Racing
Lawn Mowing Simulator
Monster Truck Championship
NASCAR 21 Ignition
NASCAR Heat 3
NASCAR Heat 4
NASCAR Heat 5
Need For Speed Heat
Need For Speed Payback
Forza Horizon 2
Forza Horizon 2 Storm Island
Forza Horizon 2 Presents Fast & Furious
Forza Horizon 3
Forza Horizon 4
Forza Horizon 5
WRC 10
WRC 5
WRC 6
WRC 7
Forza Motorsport 5
Forza Motorsport 6
Forza Motorsport 7
Snowrunner
Spintires Mudrunner
V Rally 4
Project Cars
Project Cars 2
Project Cars 3
You know what, the list of games is not finished yet, and it has so many more. And that shows the availability of options and multi-tasking of this super steering wheel. You can play many other racing games with the max contentment and thrill, and if you seriously take your gaming and want to pursue it professionally, you have the best racing tools in your reach in the shape of Logitech G29 steering wheel.
Logitech G29 Steering Wheel PC Setup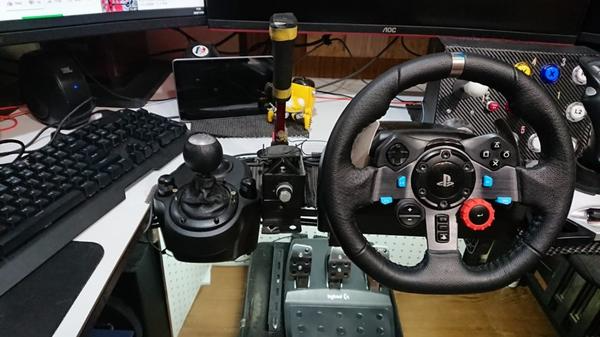 Logitech G29 is not about a steering wheel for racing games only; it has so many other components that you get to use and add value to your racing setup to the fullest.
It is the most unbiased Logitech G29 review that will tell you the nitty-gritty of this excellent racing product, and it will enhance your racing taste at every mile you travel. So, let's take a look at the details of the Logitech G29 setup.
1) A Genuine Wheel for Racing
It gives you a fully immersive driving feel and comes with dual-motor force feedback. It gets you a reliable and durable experience by submitting a solid steel body. It comes with fully covered leather on the wheel to give you a luxury feel with an anti-slip grip.
You have one now if you are looking for the Logitech G29 review. Keep reading to enhance your understanding of the device. Its steel-made pedal unit gives a natural feel of gear shifting, and the vibration of changing the gear adds more precision and authenticity. If you don't know about Logitech G29 PS5 compatibility, keep calm, it is fully compatible with ps5, ps4, and other hardware platforms.
The Logitech G29 software is easy to understand, and its functionality is not complicated. All you need to do is get it and install it on your system, and you are good to go. In addition, the Logitech g29 steering wheel is a mixture of all the great traits you crave in an extraordinary steering wheel.
2) Multi-Compatibility Options
There are multiple options for comparability of the Logitech G29 racing wheel. You can attach it to a PC if you want. You can still get the max results if you have Xbox One, PlayStation 4, or PlayStation 5. It has a massive list of games that you can play on all these hardware platforms, and most games are similar on all these platforms.
If you are looking for a complete Logitech G29 PC setup, you should get the one with pedals, a gear shifter, and a racing monitor. No Logitech G29 setup gets complete until it gets a wide rotating wheel with all the necessary accessories to ease your racing game.
Usually, a racing wheel does well on a single or two hardware configurations, not more than that. But the Logitech G29 Review tells us it gives multiple compatibility options to facilitate your racing games to make your ordinary time a quality, unending spell.
3) Logitech G29 as Controller
I tried my best to keep this Logitech G29 review as unbiased as possible. The Logitech G29 does a phenomenal job as a controller as it gets multiple buttons and handles on the wheel. It enables you to control most racing functions with your fingers only. However, when it comes to the Logitech G29 setup, I can promise that you will have to struggle hard to find something better than this within a low budget.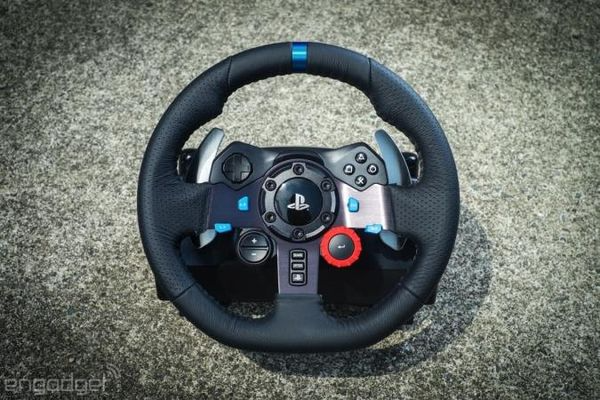 There are so many games that demand speed, some require immersion, and the rest need control to drive them right on the track. The Logitech G29 steering wheel has all to fulfill your diverse range of needs. In addition, you can increase or decrease sound vibration and customize your car's lighting mechanism. All you need to do is use this solid and straightforward steering wheel to meet these needs in one go.
4) Rotation for Smooth Flow
Rotation of the steering wheel matters the most for the smooth flow of turning cars and keeping them right on the track. So if you genuinely want to test the Logitech G29 driving venture, you need to test its rotation. If it goes up to 900 degrees, you consider the right product for your upcoming purchase.
It provides 900 degrees rotation to move the steering from right to left, left to right, as you need it on the track. Usually, if you choose a steering wheel with 720 degrees rotation or less, you will face the consequences such as irritation and discomfort.
However, if you are interested in exploring other wheels to play games on PlayStation 4, you need to visit the PS4 steering wheel games.
5) Driving Force Shifter
As we talk about the topline Logitech G29 accessories, how can we forget to mention the Logitech G29 shifter? It is the best simulation shifter that gets your racing on top. It doesn't let you go into a disappointing phase by any means. The range of Logitech G29 supported games is so diverse and massive.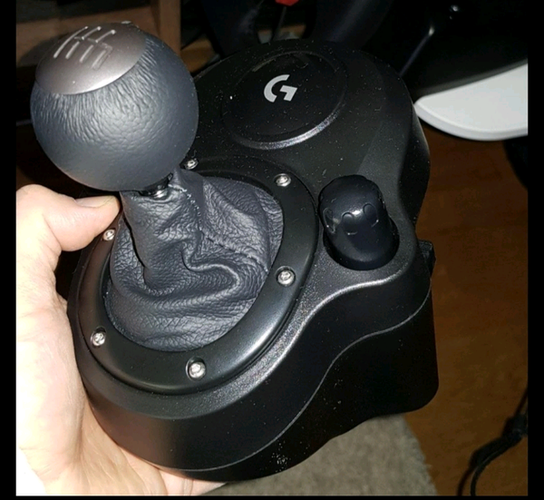 It comes with a 6 speed H-pattern to feel like you are driving a physical car and sitting inside. It adds a natural shifting in your wheels, and you get to enjoy the racing games better than ever before. If you want to enjoy the real racing venture, you should never compromise on the quality of the shifter, and it is fully assured when you are buying a Logitech G29 Steering Wheel.
6) Responsive and Customized Pedal Unit
It comes with a responsive and customized pedal unit. You can control acceleration, brakes, and gears. It gives a soft rubber pad to place your feet on it, and the solid steel building takes the game on top. Nowadays, pro gamers and racing lovers prefer a pedal unit with three controls and a steel building.
Stainless steel is the top-notch material to ensure the integrity and durability of the device. If you put weight on these pedals, it is strong enough to survive super easily. However, if you want to play some open-world games using the Logitech g29 wheel, you should visit Open World Racing Games.
I hope you will find this Logitech G29 review the best one so far because of its impartiality and authenticity. If you get a Logitech g29 complete with a pedal unit, and an excellent gaming monitor, you will undoubtedly get the best results you have ever had so far.
Logitech G29 Price
Here comes my favorite section of this article, and I am sure you must be waiting for it too. The price of the Logitech G29 kit mainly depends on the Logitech G29 dimensions and features. If you buy other accessories and the central device, you will have to pay more and vice versa.
I will try to help you find the cheap Logitech; if you bother considering all the information above, keep it in mind while deciding on one. The price range may vary between $250 to $300. And if you add other accessories to the package, the price will go up for sure.
What is the Logitech G29 price?
The price of the Logitech g29 is low if you see its detailed features, and you can easily manage to get one for your racing setup if you invest 250 to 300 dollars. Of course, if you add other accessories, the price will increase at the same pace. However, you are good to buy this reliable and durable steering wheel for almost 250 bucks.
Is Logitech G29 any good?
If we look at the technical detailing of this super device for racing games, such as the wheel's specifications, it is indeed one of the best racing wheels with 900 degrees of rotation and dual motor feedback. So, overall it is not only pleasing but the best one so far within the budget.
What is the Logitech G29 compatible with?
Logitech g29 has multiple options to make you play on various hardware platforms. For example, you can use it on PC and play several games I mentioned above. On the other hand, you can also use it on Xbox One, Xbox Series, PlayStation 4, and PlayStation 5, and each one backs numerous games in one go.
I hope you find this Logitech G29 review handy. My team of racers and I thoroughly checked each minute detail of this product, and it was superb. Its controlling buttons and extra comfortable wheel grip is excellent. The mixture of these technical components attracts every racer and provides the max kick out of your racing game. In addition, it gives the natural feel of a real car. The pedal unit of three significant controls, such as gear, accelerator, and brake, is another excellent contribution to enjoying the racing to the max.

Pro Review for Racing Gamers