The Assetto Corsa Competizione Series is the official video game of the GT World Challenge motorsport competition that takes place in real life. It replicates only the tracks and cars used in the GT World Challenge racing series. The GT3 cars used in the official GT World Challenge series are Assetto Corsa Competizione's main draw.
Every season has updated cars with their corresponding official liveries, and additional cars, like the BMW M4, have also been included. The traditional short races, time trials, practice sessions in single-player games, and adaptable championship formats. Let's see the details of Assetto Corsa Competizione mods.
Does Assetto Corsa Competizione Have Mods?
Yes! You may locate and download them without charge from websites like Race Department. However, avoid being confused with DLCs, as they cost money and unlock additional cars and racetracks.
Assetto Corsa offers a time attack mode, drifting, and drag racing. Assetto Corsa Competizione has extras like hot stint mode, hot lap Superpole, and official race weekends. Although neither game's career mode is particularly innovative, both games include them.
Assetto Corsa Competizione is a more challenging game mode. You pit yourself against other players on an online leaderboard during several stints and hot lap sessions. Assetto Corsa permits this, broadening content selection; but Assetto Corsa Competizione does not.
Players should benefit from having the option of mods because it's always fantastic to get their hands on community-made cars and tracks that you wouldn't otherwise be able to try. If there is a drawback, it is the absence of quality control.
What ACC Mod is the Best?
ACC-CDS is one of the best mods in this game. Assetto Corsa Competizione mods PS4 has a wheel dash and is a much better mod than the ACC dash by default. Check out this mod if sim racing is something you take seriously. It has received over 11,000 downloads and a 4.6-star rating. Additionally, it has various customization options, allowing you to modify it.
11 Best ACC Mods
One of the most well-liked sim racing games available is Assetto Corsa Competizione. But in all honesty, with expert mods, it gets much better. These modifications include fuel estimators, telemetry analysis, color correction, and onboard wheel dashboards. Now let's take a closer look at each of these Assetto Corsa Competizione mods pc.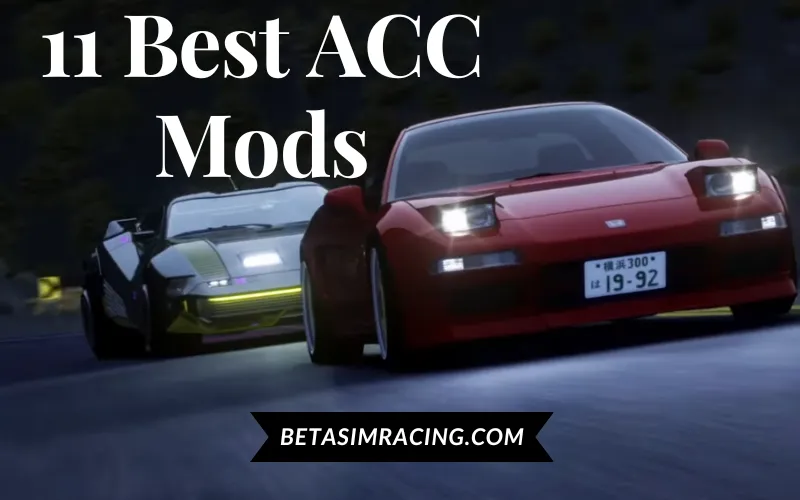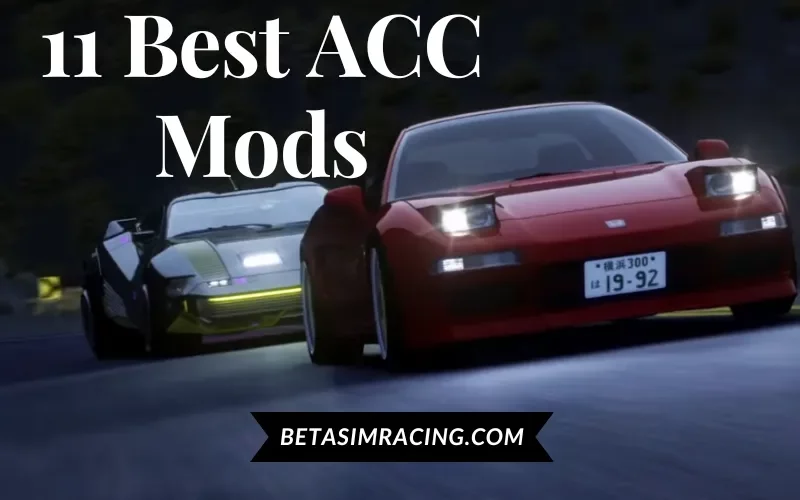 1) ACC Dedicated Server GUI
Anyone who wishes to launch or run their dedicated server has to have this ACC mod. It has a user-friendly graphical interface makes it simple to manage your server's settings. Anyone who wants to host their races or mess around with their ACC server settings will love this mod. This one is worthwhile trying out since it's the most well-liked ACC mod, with over 14,000 downloads and over 100 favorable reviews!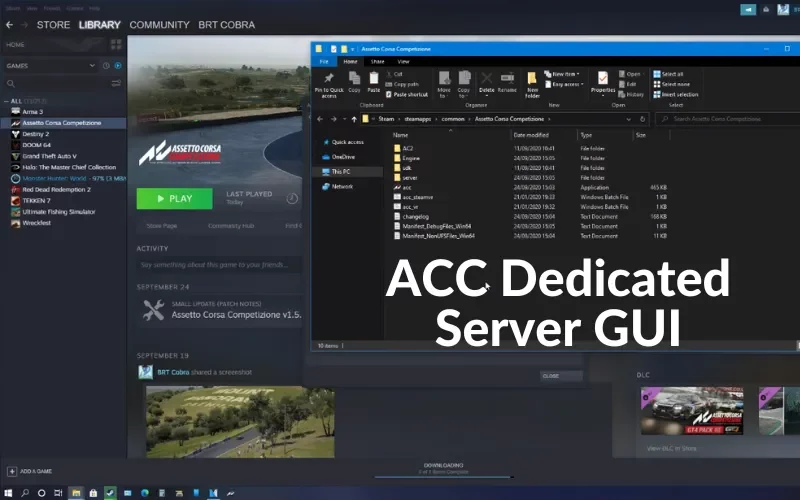 2) Complete Dash Set
This mod is for you if you want a more realistic dashboard experience operating an ACC car. It swaps out the standard dash for a new, more thorough look that contains all the data you require when racing. Additionally, highly configurable, this mod can customize to your preferences. It is one of the most well-liked ACC mods, with over 11,000 downloads.
3) ACC Results Companion
This mod is a fantastic resource for monitoring your performance and development while competing in ACC. To track your development and see where you need to improve, it keeps track of all your lap times, ranks, and other statistics. The Race Analyzer feature in this mod will help you analyze your races and is also quite simple. It is one of the most popular ACC mods among sim racers.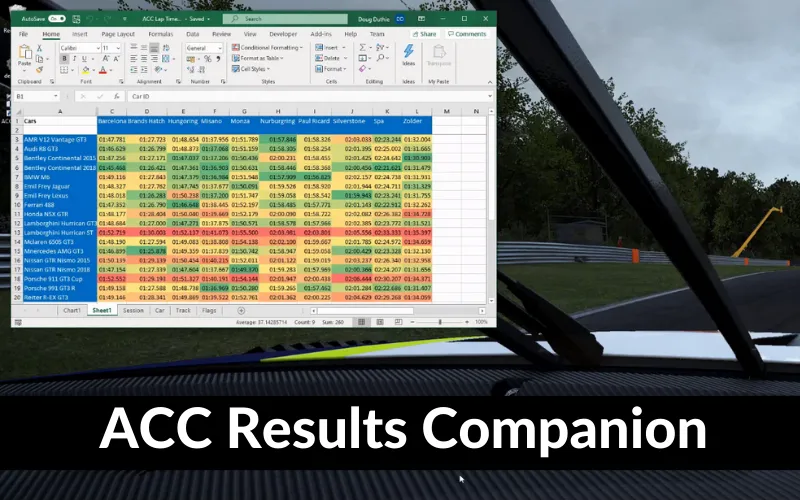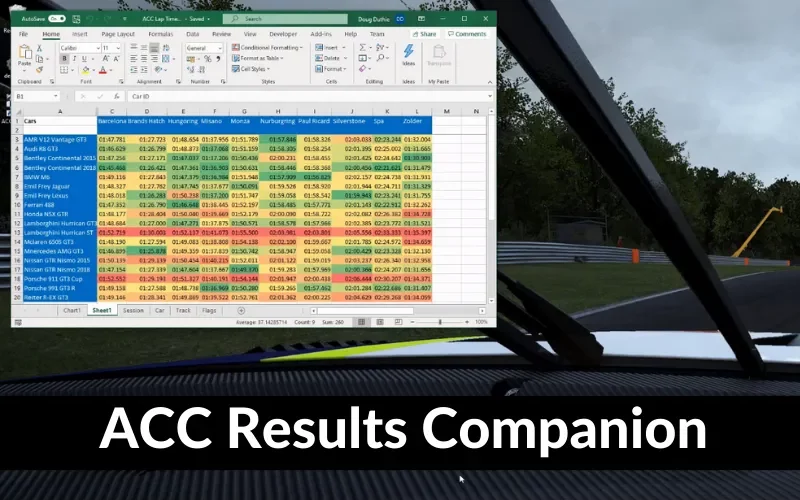 4) Assetto Corsa Car Mods
Downloadable new cars with complete models are available for Assetto Corsa. These automobiles frequently have specific driving dynamics and sounds.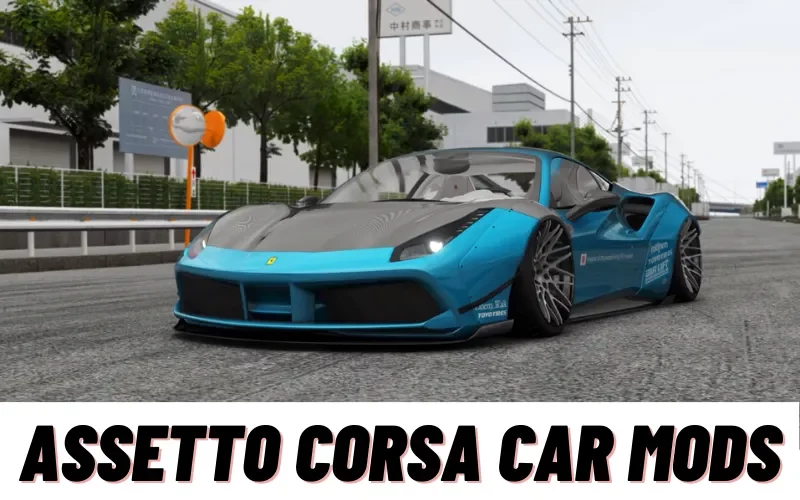 5) Folders for ACC Car Setups
This patch offers a simple method for controlling your car settings while competing in ACC. You may use the folders it creates for each automobile to keep your setups and make them accessible. Anyone who spends much time modifying and enhancing their automobile settings will love this update.
6) ACC Track Mods
Brand-new tracks are added to the base game by track modifications. There are fewer than 20 tracks with different setups in the original AC game. As a result, several championships and tracks still need to be added to most championships. You'll need to download several track mods if, for instance, you want to compete in an entire Nascar season.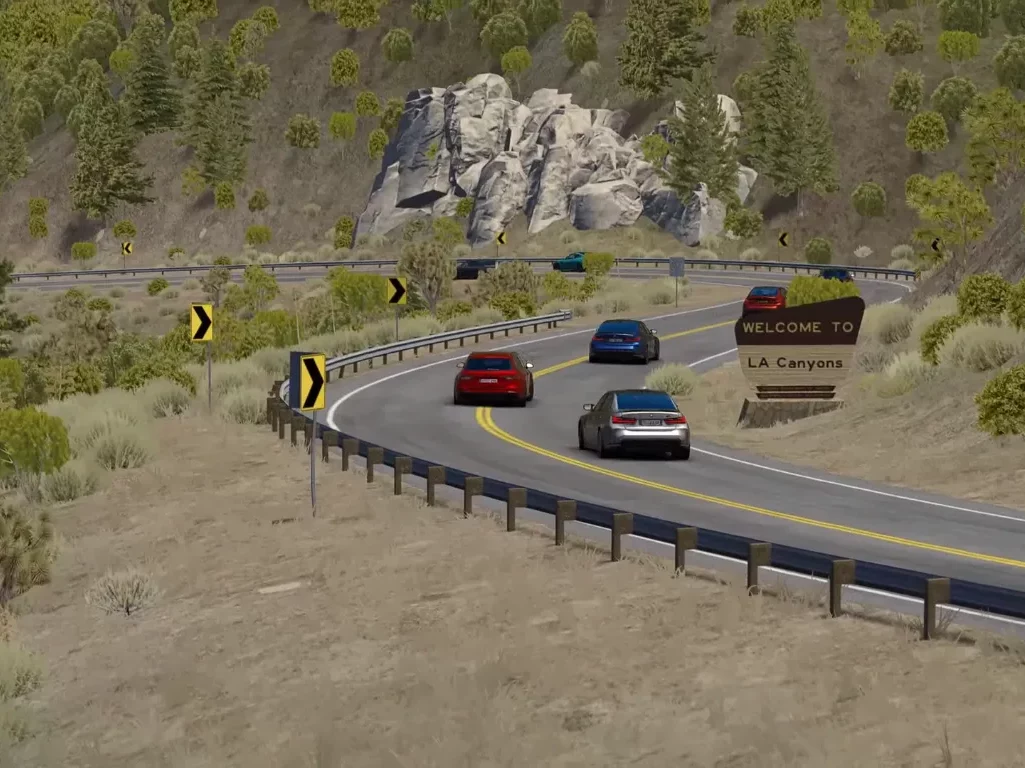 7) Desktop ACC Fuel Calculator
Any sim racer who wants to get the most out of their fuel level while racing should use this fuel calculator. It determines your fuel consumption based on your race distance, lap times, and other information. They assist you in determining your best fuel strategy. It is a fantastic tool for ensuring that you use gasoline efficiently and stay in the middle of a run or run with too much fuel, losing valuable tenths of a second.
8) ACC Telemetry Tool
Use this telemetry tool to analyze your driving and identify areas for improvement. It reads all the telemetry information from your ACC races and presents it comprehensibly. It is an excellent tool for anyone driving to find places where their driving can improve.
9) The Multi-Faced Dash
This patch is for you if you want a flashier and more engaging dashboard experience. It swaps out the stock dash for a new, customized model that matches the make and model of the car of your choice.
Additionally, highly configurable, this mod can customize to your preferences. This mod has received over 3,400 downloads, making it an excellent option for anyone looking to customize their dashboard.
10) Monster Energy Edition
Would you like some Monster car skins and liveries? Then you should try this mod. The new Monster liveries used in place of the usual car skins will make you stand out on the track. The new skins can be downloaded and applied in only a few seconds, and this mod is also relatively simple to set up. It's no surprise that the ACC racing community adores this mod, given that it has had over 2,750 downloads.
11) ACC Tyre Pressure Adjuster
The ACC Tyre Pressure Adjuster is our very last item. This mod enables you to modify the pressure in your front and rear tyres according to the outside temperature, which can offer you an advantage on the track. Additionally, this mod is quite simple to use, and it even comes with a tool that aids in determining the ideal tyre pressure settings for your car and track.
How To Install Assetto Corsa Competizione Mods?
If you want Assetto Corsa Competizione mods installed, simply access websites like Race Department and get the desired mods. You can now access the mod by opening the zip file that downloads with your downloads folder open.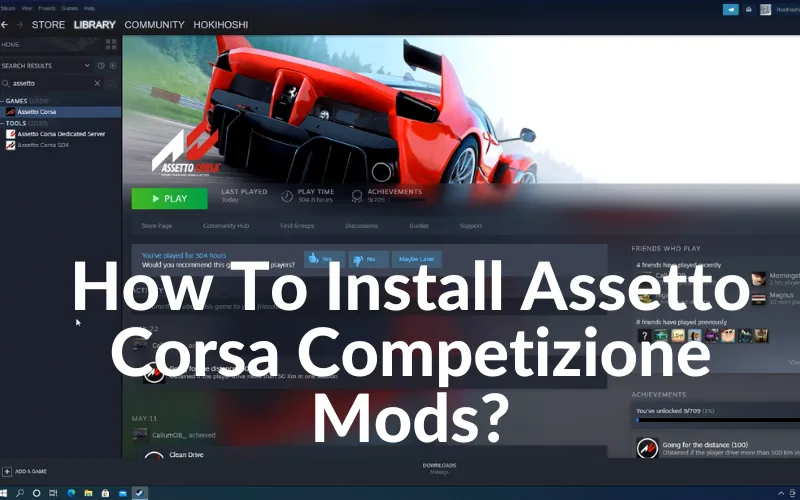 Extract the archive's contents after downloading and copy them to the relevant ACC mods folder. Open the zip folder or unzip your mod. Several folders that resemble those in your Assetto Corsa installation folder should now be visible. Either drag the mods directly out of your zip explorer or unzip it to your computer.
You can copy and paste these from the mod folder or drag and drop them from your download file. Ensure you copy the files to the appropriate position within your main Assetto Corsa installation folder.
You might be required to overwrite or replace specific existing files with some mods. Generally speaking, this is acceptable, but read the included readme file or installation instructions before proceeding.
You may always create a backup of your entire Assetto Corsa folder or the individual files if you are concerned about replacing installation files.
If the top-level folder in the Assetto Corsa installation folder does not match the folder in the mod, you downloaded. For instance, the mod doesn't have a content folder and only contains a folder called tracks.
You should dig further into your installation folder. You should be able to locate the appropriate folder to copy your mod into because all of your car and track files contain the content.
How Long is ACC Career Mode?
The race lasts 24 hours, beginning during the day and ending at night. Due to the time limit, you must make a pit stop every 15 minutes.
Is ACC CPU-Intensive?
Expect the frame rates you attain in this test to be lower in multiplayer and AI races because ACC is a very CPU-intensive game. It is especially true in multiplayer sessions with multiple cars, like in endurance events.
Is ACC More Fuel-Intensive?
According to research, utilizing your car's air conditioning to regulate the interior temperature can increase fuel use by 8–10%.
Is it Possible to Utilize A Shifter in Assetto Corsa Competizione?
You can, indeed! H-Shifters are supported on the console in Assetto Corsa, but only for vehicles with manual transmissions. The H-Shifter will be immediately disabled if the vehicle is semiautomatic or needs paddle shifting. Then you will have to shift gears using the paddles.