Most sim racing games now include a realistic race engineer and spotter thanks to a free piece of software called Crew Chief. Because Crew Chief is so customizable, you may set up your engineer to provide you with specific information. Even better, you can set it up to use voice recognition to ask your engineer questions.
If you haven't heard of it, Crew Chief is a terrific free third-party app that gives all sim racing games access to a thorough race engineer and spotter. It is essential software for sim racers seeking an immersive racing experience. In this article, I'll examine how to set up crew chief for iRacing.
Why Should I Have Crew Chief?
During sessions, your default iRacing spotter is useful because it will alert you if vehicles are approaching from behind. You must have this knowledge to position your car on the course. However, the iRacing spotter doesn't offer much insight beyond identifying other vehicles.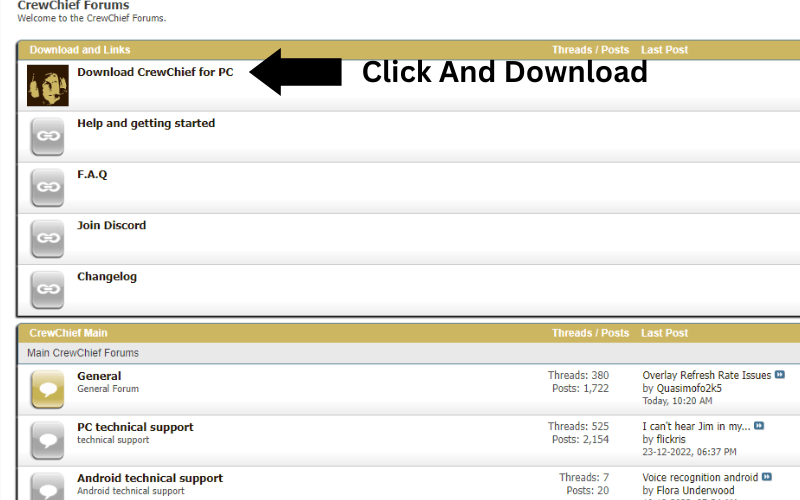 Thanks to the iRacing Crew Chief app, your in-game spotter and race engineer get more information. In actuality, Crew Chief takes the place of the iRacing spotter rather than adding dialogue to it. The Crew Chief Engineer provides information, some of which includes:
It offers personalized communication that uses your name.
Comments on lap times.
Gaps for other motorists.
Crew chief auto fuel iRacing provides Fuel details.
Swearing when appropriate.
As you can see, the standard iRacing spotter lacks a significant amount of this data. These extra details regarding how your race is progressing can be very beneficial. The Crew Chief engineer offers useful information and gives your sim racing experience a lot of personality and realism.
How To Use Crew Chief iRacing?
I'll proceed with the setup so Crew Chief may take over as the in-game spotter. Along with explaining how to enable speech recognition etc. Here are the steps for setting up crew chief for iRacing: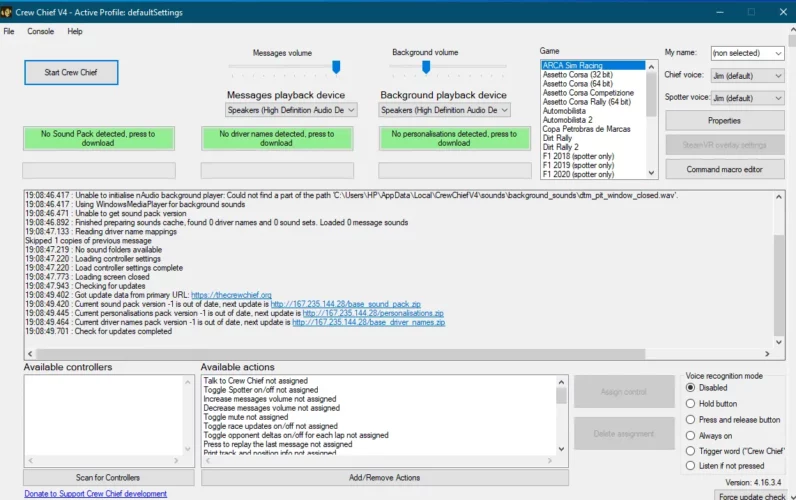 Go to the Crew Chief website and download the most recent version as the first step.
Installing the most recent version is as simple as clicking the installer after downloading it. Complete the installation by adhering to the instructions.
Download the sound packs in step three.
Open the app after installing Crew Chief. Downloading the sound packs and driver names should be your initial action. Crew Chief won't speak in-game without these sound files installed.
The software has buttons that state Download sound pack and Download driver names. Press these buttons, then wait until the audio files install in the program. The buttons will read Driver names are up to date if the audio files install.
After downloading the sound packs, you can customize the app to meet your unique needs.
The optimum configuration options will cover later in this book. However, the most crucial steps are choosing your spotter's voice and establishing your name.
Using the drop-down menu on the right, you may select your name. The spotter voice dropdown menu now offers a selection of spotter voices. Each voice will impart a unique personality and a range of phrases to the program.
The final step is to choose the game you want to play and launch Crew Chief. To do this, select your game from the list on the right side; in this instance, pick iRacing. Click Start Application after that.
After Crew Chief has started, you can go to iRacing and launch a race session. As soon as you log in to iRacing, the Crew Chief engineer and spotter will begin to speak. Ensure the default iRacing spotter is turned off in the sound options if you're still hearing it.
Related Article: iracing system requirements
How To Set Up Crew Chief Voice Recognition For iRacing?
In Crew Chief, voice recognition can greatly increase immersion. Instead of using the pre-programmed buttons on your racing wheel, ask your engineer questions. You can ask any question and get an answer thanks to voice recognition.

It will give you much more freedom to inquire about a wide range of subjects while competing in iRacing. You won't be constrained to a set of pre-defined hotkeys anymore.
It's quite easy to set up voice recognition in Crew Chief. However, setting the sensitivity and settings to ensure that your orders are received can be more difficult. Here are the steps to do that:
Step 1) Enable the Crew Chief Voice Recognition
Simply choose your speech recognition mode in the bottom right corner of the Crew Chief UI to turn voice recognition on. You can decide whether it should be connected to a button, constantly on, or activated by a trigger word. If you choose push-to-talk, you must ensure that the Talk to Crew Chief action assigns to a button on your racing wheel.
Step 2) Voice Recognition Testing is Successful
By launching the app, you may verify that voice recognition is functioning. Asking, can you hear me? After pressing the push-to-talk button, you specified in the Crew Chief app. You should listen to a response acknowledging your query if speech recognition is functioning properly.
Step 3) Set the Confidence Levels
If the Crew Chief spotter has problems hearing you, it can be due to your confidence. A lot of the tuning may do here to ensure your spotter hears you consistently.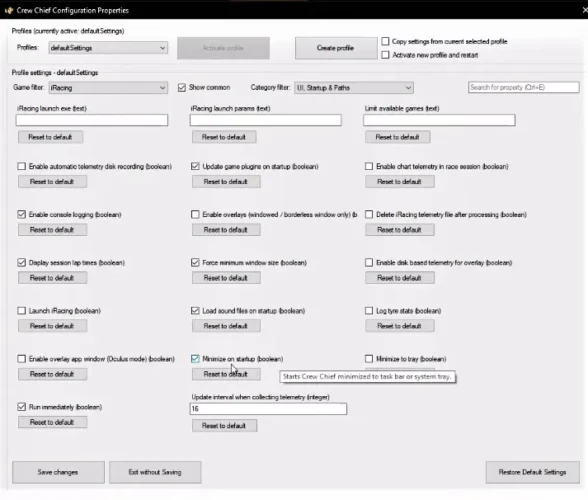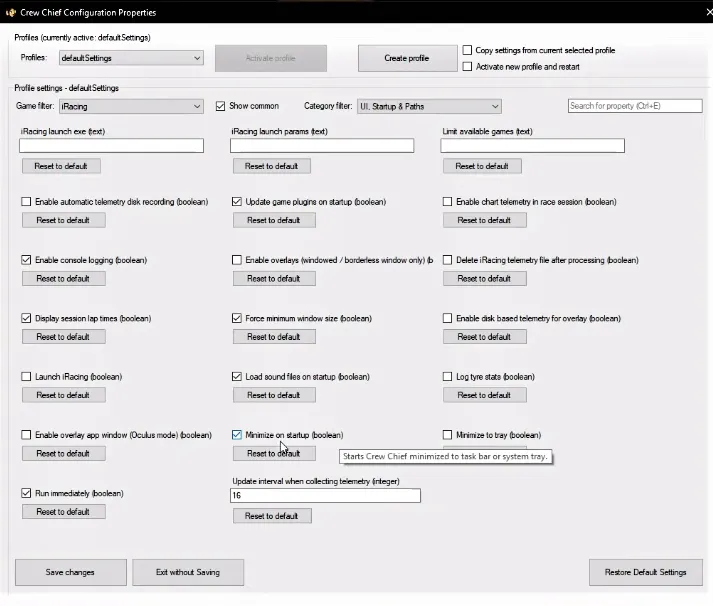 The confidence levels, scaled from 0 to 1, essentially represent your spotter's level of assurance on what you said. Your voice input will ignore if the confidence threshold is higher than the confidence that the app correctly understood you.
Assume that the app's settings have the confidence level set at 0.75. When you talk to your spotter, it will refuse the call and remain silent since they are only 0.55 percent convinced that it comprehended what you said.
You can do it to ensure your spotter is only responding to your inquiries and isn't picking up on outside noise. You might try lowering the confidence level thresholds if your voice commands aren't understood.
However, reducing these too much can cause your spotter to misunderstand you and provide an incorrect answer. How you configure these parameters is entirely up to you. It influences the configuration of your microphone; before trying voice recognition on the course in iRacing, fiddle with these in the app.
What Are iRacing Spotter Packs?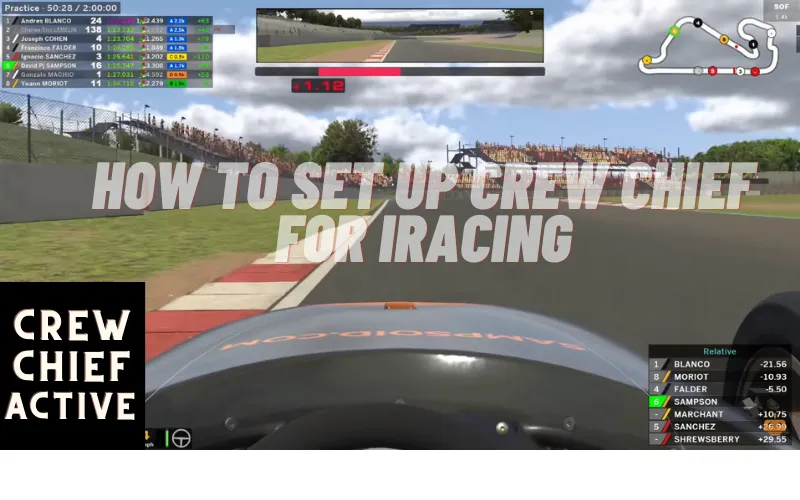 For iRacing, users can create their spotter messages. Spotter packs include several audio samples and a text file called spmsg.txt that contains the associated text. Spotter packs cannot produce new spotter messages, but they can change the existing ones by adding color or changing the text. Spotter packs can be produced by the user or accessed through various online services.
How Do You Get the Crew Chief to Swear?
Since swearing is cool, you should enable it once Crew Chief functions because it is off by default. Utilize the search bar to find the Use sweary messages checkbox on the Properties panel and choose it.
Will Crew Chief Works with Assetto Corsa Competizione?
There is no spotter during single-player practice, although the Crew Chief Assetto Corsa works for the ACC. Most sim racing games, such as F1 22, Assetto Corsa Competizione, and others, are compatible with Crew Chief.
How Do I Use iRacing Admin Commands?
While the iRacing.com simulator is loading, commands for the session administrator must enter in the text chat window. Any command issued by a session administrator must follow the enter key to carry out. You can use both short and long-form commands.