Your car expresses your style; it answers your needs and builds your image as a canvas does for you. It has released so many super-duper models of games to date. The first Gran Turismo developed for PS1 was a huge hit, and it broke various selling records.
The journey from Gran Turismo 1 to 6 has been full of advanced customization options, speed cars, and super-enhanced mechanics. The Gran Turismo 7 release date was 4th March 2022. It is the best model of Gran Turismo so far. It was earlier scheduled in 2021 but delayed, and the date in March is the most awaited by racing lovers globally.
In this article, you will have all about Gran Turismo 7, including technical details, features, requirements, compatibility options, and more. So, let's start the show by reviewing the table of content.
As a Racer, I had started radical racing about 3 years ago and still competing in the MX5 Cup with the BRSCC. This enthusiasm turned me into Simulator Racing. I picked Best Products based on performance to experience and then start this platform to write my Review for open public.

WHO I AM?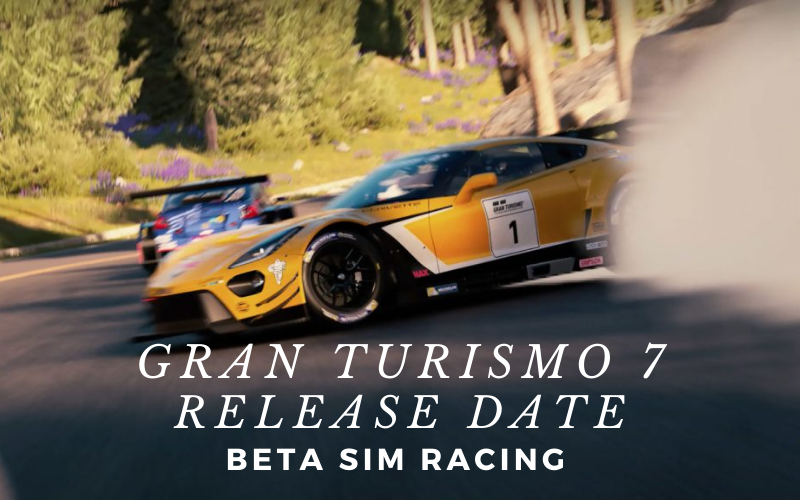 Gran Turismo 7 Gameplay
Gran Turismo 7 is a mixture of all the historical developments in previous models of the franchise. The new Gran Turismo 7 release date was 4th March 2022, and racing lovers are waiting for the moment crazily.
It has got the most extensive collection of cars with 420 total cars, and it is so enthusiastic about reading. If you have a passion for fast racing or want to enjoy an eternal collection of cars, you will get all this with Gran Turismo 7.
It covers automotive history and gathers all your favorite cars in a single go. It provides you with immersive feedback that gets you on the right track to feel the turn's wheel's noise and is full of exciting ventures.
It gives you 3D audio quality better than all other racing games. It makes you feel the music that connects you with pace, striding turns, and chasing. It also gets you multiple tuners to help you with your preferred customization. It furnishes various features that take your creativity in driving to the next level.
It enhances the racing world and gets you the genuineness of racing better than ever before. The Gran Turismo 7 gameplay boosts your trust in gaming, and you enjoy your quality time with your favorite car just like you are having a real one.
You have no restrictions to have customization; it gives numerous features to enjoy in one go. You get the most passable roads and tracks options to drive on for having fine detailing of tracks. 
Gran Turismo 7 System Requirements
This section will tell you all about the gran Turismo 7 system requirements. The Gran Turismo 7 steam, gran Turismo 7 avatars, gran Turismo 7 size, and more. To know all these technical requirements is a matter of seconds; let's take a look at the tables below; you'll learn about the min and recommended requirements. 
Minimum Requirements:
| Operating System | Windows 7 – 64 bit |
| --- | --- |
| RAM | 4 GB |
| HDD | 40 GB |
| Graphics | NVIDIA GTX 1060 or AMD Radeon RX 580 |
| Processor | Intel Core i3 |
So these are the requirements you need to arrange for having reliable and credible gameplay. And if you want bombastic performance from your Gran Turismo 7 racing game, you need to put the requirements I listed in the table below.
Recommended Requirements:
| Operating System | Window 10 – 64 bit |
| --- | --- |
| RAM | 8 GB |
| HDD | 40 GB |
| Graphics | AMD Radeon RX vega-64 |
| Processor | Intel Core i5 |
So, these are the best possible requirements that can create a magical equation with your Gran Turismo, and you can have a racing experience out of the world. If you manage these requirements fully, your system can multiply your gaming performance by 100% altogether.
Gran Turismo 7 Game Modes
Whether you are a casual racer or participate in competitions online, you have got multiple Gran Turismo 7 modes such as:
Arcade
GT Campaign
Driving School
Each way introduces you to a new world of exploring driving with your favorite ride.
These are three primary Gran Turismo 7 game modes that you can go for, and if you are still confused about the Gran Turismo 7 release date, you should not be at all; come closer; it's 4th March 2022. 
The GT Campaign allows you to enjoy head-to-head racing with others. You get hundreds of cars to select your favorite one. You can enjoy around 90 tracks with varying weather conditions and classic touches. It is indeed a complete package for racing lovers.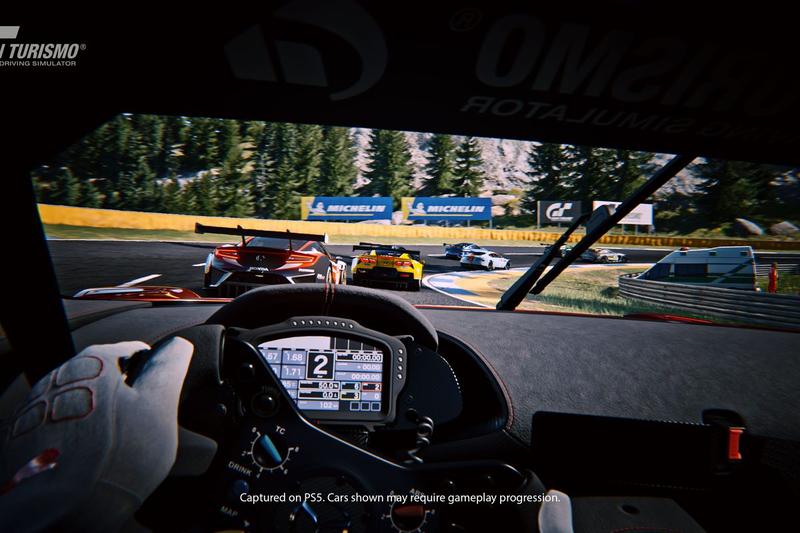 Moreover, the interesting fact is its pre order facility for any edition you want. You can only feel them during the gameplay. It can mold your nerves the way it wants, and it makes you believe you are sitting inside your actual car and having a real race on the road with so many other fellow racers in the scenario. 
How Many Cars in Gran Turismo 7?
There are almost 420 Cars that you can enjoy while playing Gran Turismo, isn't it amazing? Of course, it is more than that. The Sony Franchise has worked so hard, day and night, to make this possible, and that's the biggest reason behind the delay in the release date of the same.
Moreover, if you are wondering how much is Gran Turismo 7? It will cost you around 90$. Some pennies are low or up. If you manage to spend $90, you can have this super exclusive game to enlighten your gaming room with the best soulful thing it has ever had before. 
Furthermore, if you want to know how big is Gran Turismo 7? Let me help you solve this riddle.
The size of Gran Turismo is about 89.5 GB on the PS4 and PS5. On the other hand, it may go up to 102GB with some additional hardware platforms.
So, you need a sound system with plenty of available space to get this game installed on it, and if you keep some more space on the backup, the performance will be fully snag-free and lag-free.
Gran Turismo Compatibility Options
There are multiple compatibility options that you can avail of. Not all, but few gaming setups are there, which give numerous compatible options; on the other hand, it goes the same for hardware platforms. But fortunately, in the case of Gran Turismo 7, the scenes are quite different, and you get to play it on PS4 and PS5. 
Gran Turismo is a premium game for those who love speed, racing, and pace. It gives you a boost to aim for more and to have more enthusiastic and crazy turns and twists. Initially, the company developed it for PS4; the Franchise added some advanced technical details to make it playable on PlayStation 5 without glitches.
For having a snag-free, and smooth gameplay, you need to arrange other requirements, as I mentioned above in table form. The combination of recommended requirements, and this excellent racing game can do wonders for you. You'll have experiences you have never had before. It has got all the traits that you crave in a single game.
It has got covered for all the glitches, snags, and bugs. So that you can enjoy your quality time to the max, it's another advanced addition that will be playable on PlayStation 5 digital version, and it will cost you extra pennies.
Why You Should Play Gran Turismo 7?
There are so many reasons to buy Gran Turismo 7, and a few of them are below. It is indeed the most pleasing addition to the gaming world you will have soon, and there are multiple technical details that you cannot even imagine in previous models of this series.
But, this latest model is a complete game that will provide you with beautiful scenes, crazy turns, beautiful buildings, excellent cars, preferred customization facilities, genuineness, soothing music, and more. It will provide you with the best track to drive your car in, but before that, you need to differentiate what kind of line you want to choose.
Because if you are a race, tuner, designer, collector, or arcade fan, in all these cases, you need something unique and unusual. It allows you to join the international community online and have competitions over there; that's how you get to earn respect, and your skills go up.
You can share your tips, suggestions, and strategies with other fellow competitors out there, and before you go head to head, you need to decide your line of action and your tracks of driving. You need to select the best playing mode that suits your taste. You need an Arcade, GT Campaign, or Driving School you can have. If you want to get the idea of speed and do not want to lose the factor, try the GT Campaign once; it will take you to the next level. 
There are no hard and fast rules to play it on your ps4 and ps5; all you need to do is get its original setup and install it on your system. Install the drivers fully, pick some excellent headset for your ears, and find an extraordinary steering wheel to take your racing to the final outlook. Once you get all this, connect these well, and start playing your game, and here you have several options to decide.
Now, set the preferred settings, choose your favorite car, get your loved track, put your mic on, play music, and put your feet on the accelerator on the pedal unit, and you are good to enjoy the best version of racing games. So, these are reasons you can consider buying the great, complete game that has almost everything to provide you with a kick you were missing in racing games.
Some Useful Tips for Gran Turismo 7
The list of these tips I prepared based on my extensive research and experience. And it will surely help you find the most acceptable copy of this game. And how you can enjoy playing Gran Turismo 7 to the max.
I hope now you are clear about the Gran Turismo 7 release date and cost of this super-duper racing game is around 90 Dollars in 2022. However, following the tips, pen down below to make the best decision.
Arrange the recommended settings on your PlayStation
Do not compromise on any required element
You need to put off the traction control
You need to check out the ABS Settings thoroughly
Check the brake bias adjustment
You need to know the type of tracks and their limitations
Be clear while choosing a car and the scenario around
Watch the replays to help you learn from mistakes
Maintain proper height that makes you feel comfortable for hours and hours
So, these are some valuable tips that can help you have the most delicate racing touches, and you can make your game the source of contentment, solace, and motivation. 
Will Gran Turismo 7 have damage?
The Gran Turismo furnishes you with damage-free cars when it comes to damaged models. It doesn't affect your crazy driving feel, and you can drive it up to 200 mph, but still, your car will get some scratches on its outer body and nothing more than that. It keeps your speed up and makes you go without fear of damage to the car.
Can you play Gran Turismo 7 ps4?
Yes, the gran tourism is developed for the said device. It has dual compatibility options such as PS4 and PS5, you can enjoy the full version of Gran Turismo 7 on these two, and it has got no clear con or snag while playing on ps4 and ps5.
How Many GB is Gran Turismo 7?
Its size is around 90 GB. If you want an exact figure, that will go like 89.445GB. So, PlayStation-oriented games usually require bigger sizes, which is why they get you the desired results you miss in other gaming setups. So, keep your challenging free to install the best every racing game you have played so far.
Summaries Note:
I hope the data I shared above will help you understand Gran Turismo 7 in a better way. I tried to be unbiased and kept my flow of words simple for better understanding. Gran Turismo 7 is going to be another great hit by Sony. Its release date was in 2021 but delayed due to some reasons, and Gran Turismo 7 released on 4th March 2022.
It has 420 cars to put gaming on fire and 90 tracks to drive on; that's freaking incredible. Of course, it is. It will undoubtedly be the biggest hit so far, and racing lovers are waiting for its release warm-heartedly; you can play it on ps4 and ps5, and its application on both is incredibly flawless.