Approximately 10 years ago, there was a fall in the popularity of sim racing games. Great development studios were disappearing, and even big shows like Need for Speed had trouble sustaining their initial appeal. There is excellent news for you if you enjoy watching racing. In comparison to earlier times, things are much better now.
Over the years, several racing games have been released, including iRacing, Forza Horizon, and Assetto Corsa. Numerous open-world racing video games have gained enormous appeal among gamers. Today's simulation racing scene is more cutthroat than ever.
If you have important tools and an immersive experience, sim racing can feel incredibly pleasurable. You can improve your real drive lap if you are enough to experience playing simulative racing games. Here are the top selections for the sim racing games pc available now. Due to the ongoing development of this genre, most of these games are contemporary.
10 Best Sim Racing Games
Suppose you want to play the best sim rig racing games. I have some sim racing games for low-end pc so don't worry if you have a low-end pc. Let's look at these existing and upcoming sim racing games: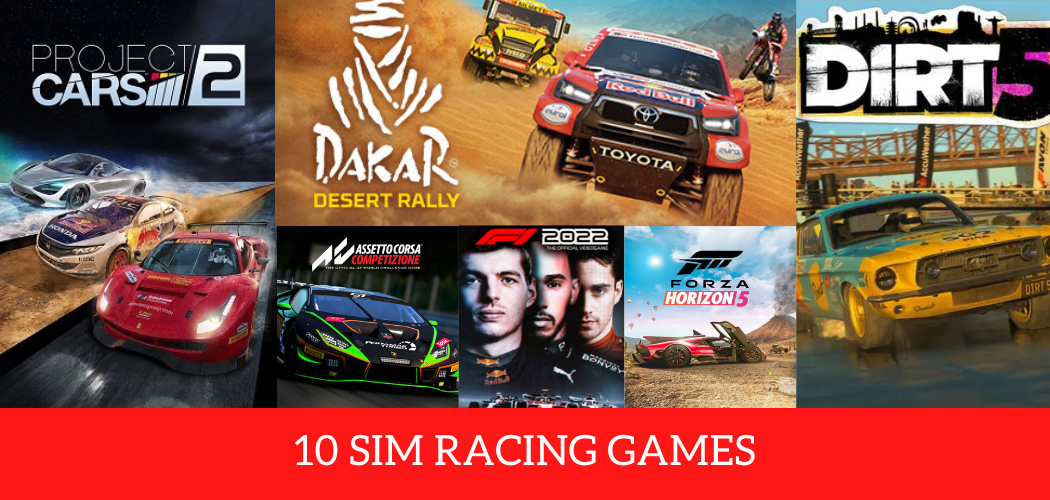 1)  Dakar Desert Rally
Dakar Desert Rally is one of the upcoming sim racing games. I believe that with Dakar Desert Rally, the off-road rally raid scene will finally get the game lovers' attention it so richly deserves. A new, fully licensed racing game is always something worth studying.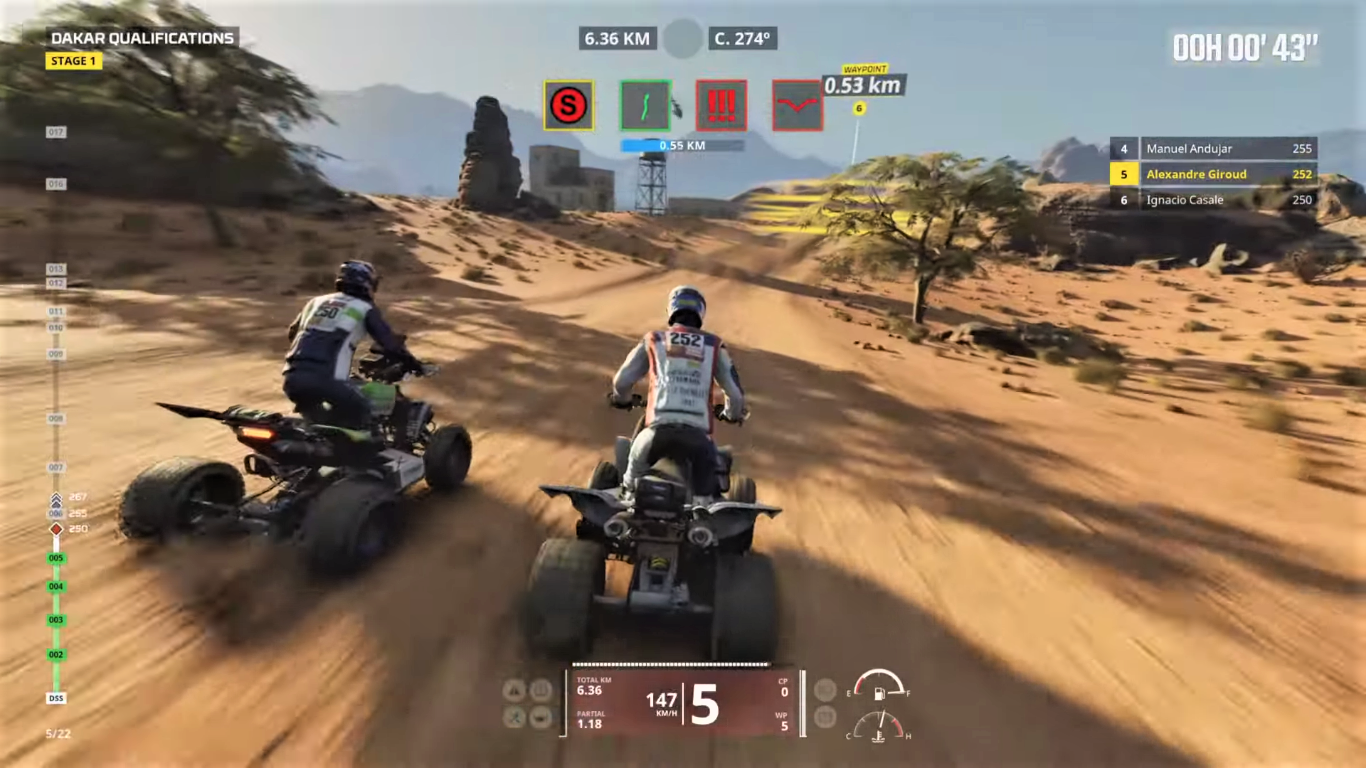 The development team has been a member of Saber Interactive since Dakar 18. Since then, the focus has been on overhauling the physics for a platform that must support truck, automobile, quad bike, and motorcycle handling all in one release. I was blown away by the Dakar Desert Rally's initial reveal trailer, so let's hope we get to see some gameplay before the game is released.
Since the Codemasters crew behind DIRT 5 created it for former employees of Evolution Studios, this off-road racer has somewhat of a MotorStorm feel. You can play Dirt 5 on sim racing games PS5.
The colorful display and fantastic soundtrack serve as the backdrop for a diverse and entertaining racing calendar, keeping the festival feelings alive and well here. In contrast to its DiRT Rally relatives, this game is overtly arcadey and emphasizes sliding sideways over the muck, through the ice, and into dust clouds.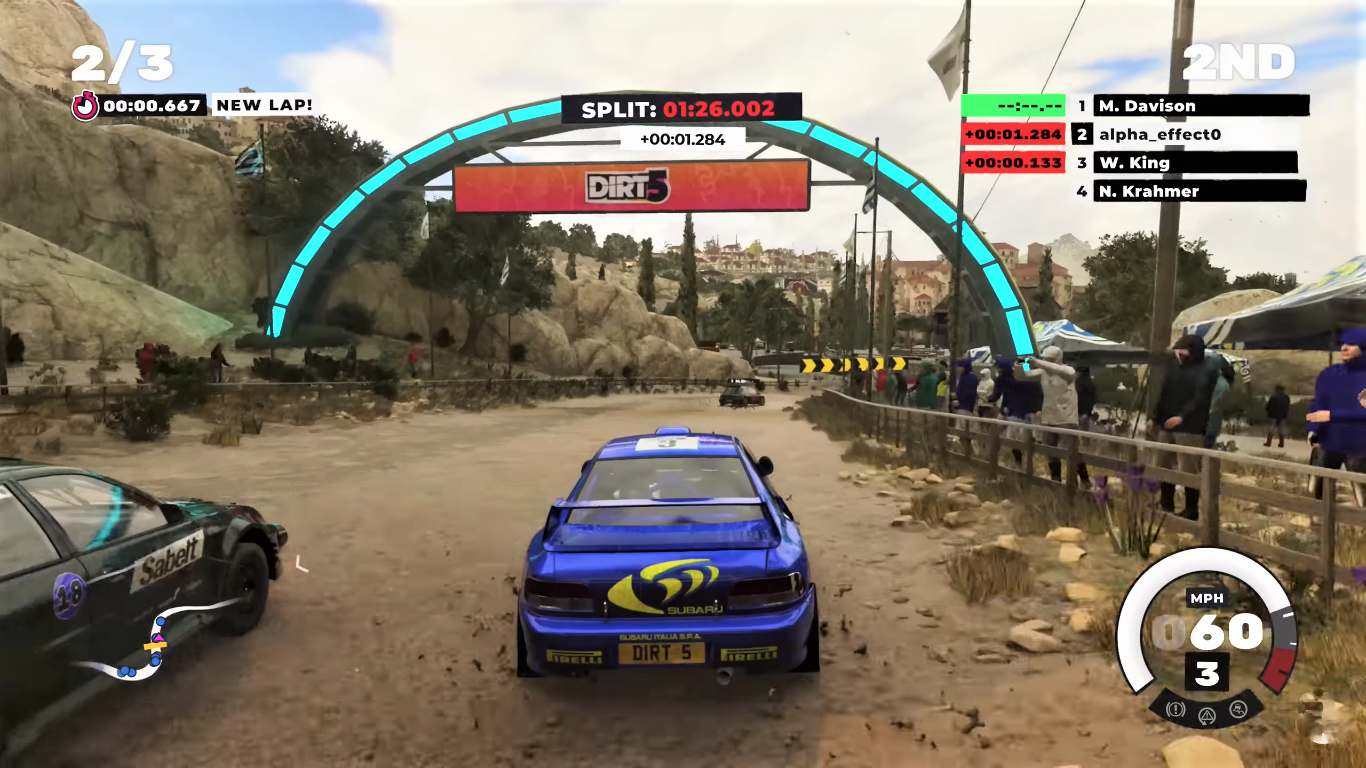 You can go through the single-player by an unobtrusive tale starring characters voiced by Nolan North and Troy Baker. A level editor and some fun multiplayer modes are also available—a racing game with great excitement that is sleek and well-presented.
3)  iRacing
The best PC racing simulation game is called iRacing. iRacing, a centralized platform for racing and competitions, plans, hosts, and oversees online competitions on virtual tracks worldwide. iRacing is a one-stop shop for online racing in the hectic world of eSports.
This game is the ever-expanding lineup of renowned race vehicles, and tracks can recreate from the comfort of your home using the most recent technologies. Recreate a professional NASCAR driver's sensations when driving a stock car or the view a Grand Prix driver has through the dashboard.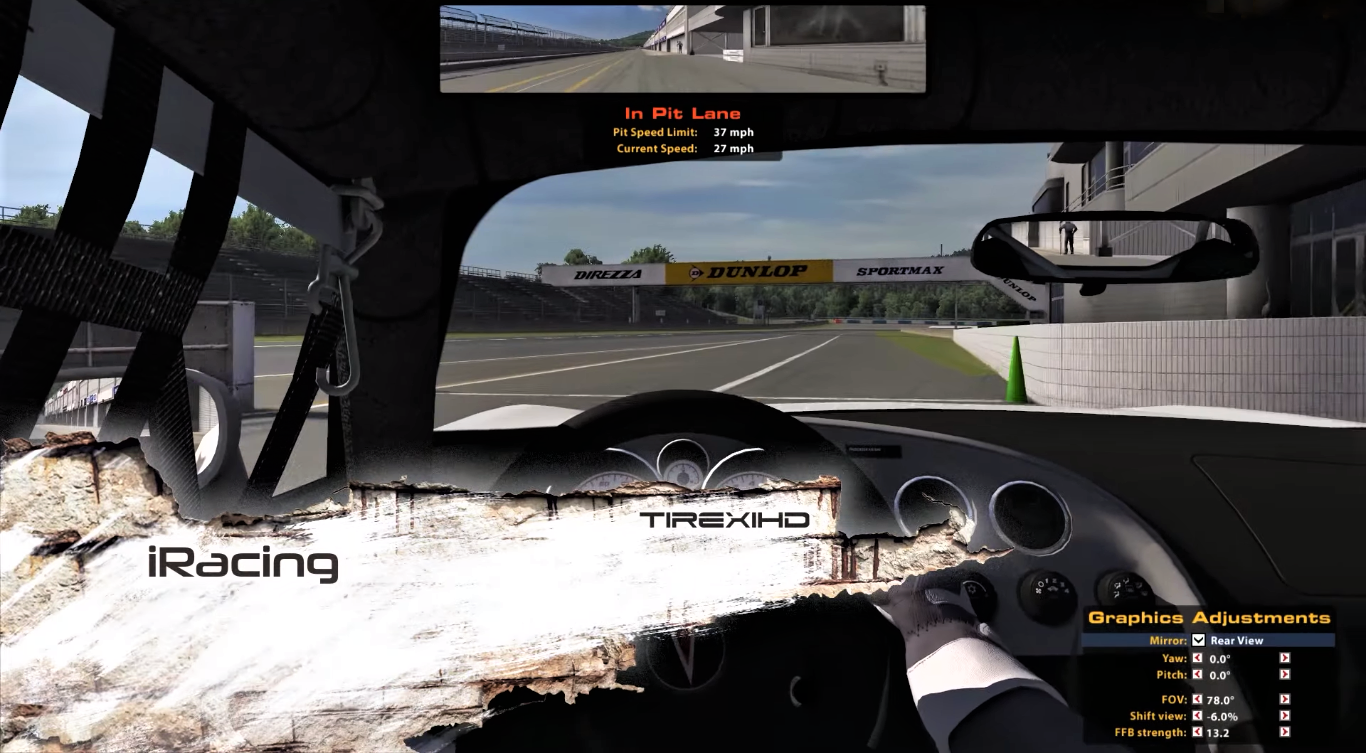 A lineup of vehicles and tracks almost identical to the actual thing results from all the small details. iRacing is primarily an online racing simulator; it also serves as a valuable training tool. On iRacing, the world's top sim racers compete, and you can watch live race broadcasts on the iRacing eSports Network.
4)  Assetto Corsa Competizione
The game Assetto Corsa Competizione is not brand-new. Kunos Simulzaioni, who created Assetto Corsa and is currently working on a new installment that won't release for a few years, made the video game. This game is a racing simulation with an emphasis on expensive sports automobiles. You can consider it the best sim racing game on PS4.
You'll compete in many championships, including the Audio R8 LMS Cup and the Porsche Carrera Cup. Because numerous game types and race sessions are available, you can expect some races to last an hour.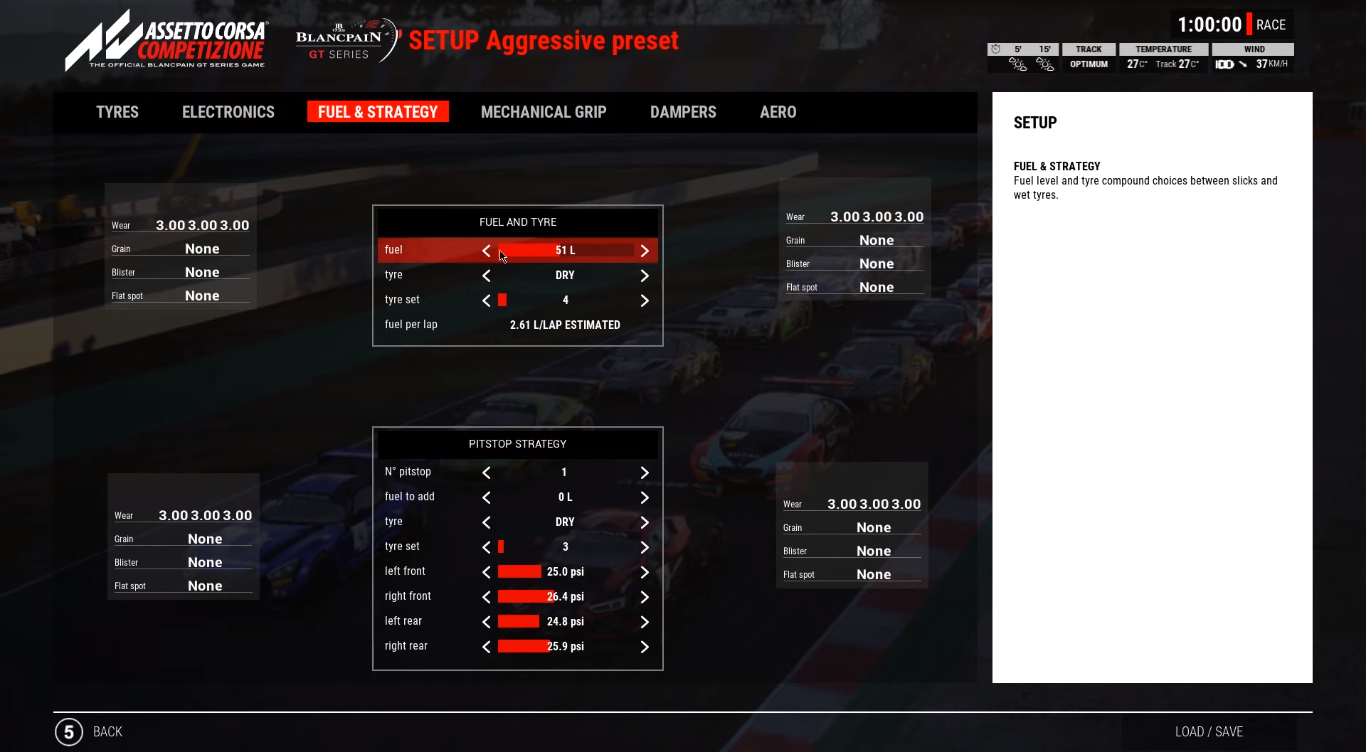 In 2019 it was already released; it is on my list because the developers were porting it to the Xbox Series X/S and PlayStation 5 systems. It might pique interest in the game's potential comeback for another successful Esports run.
Cars can recreate in Assetto Corsa Competizione to new heights. The headlights, steering wheel, control devices, and windshields have unbelievable detail. It's considered a sim racing games Xbox series x. It resembles being inside the driver's seat of a car as you go forward and pass other motorists. ACC is for extreme racers who want to experience the rush of the competition.
5)  Project CARS 2
Project CARS 2 offers a driving experience thanks to its superb audio, dynamic weather, and realistic tracks. It's difficult to tell the difference between real and virtual racing in Project Cars 2 due to the improvement in realism. You can consider it a sim racing games on Xbox.
You can have a big open course or small, discrete shortcuts that provide players with various gameplay experiences. Drive your automobiles through 60 distinct tracks with multiple physics. The game offers a novel perspective on tracks that change between day and night and have 4 seasons.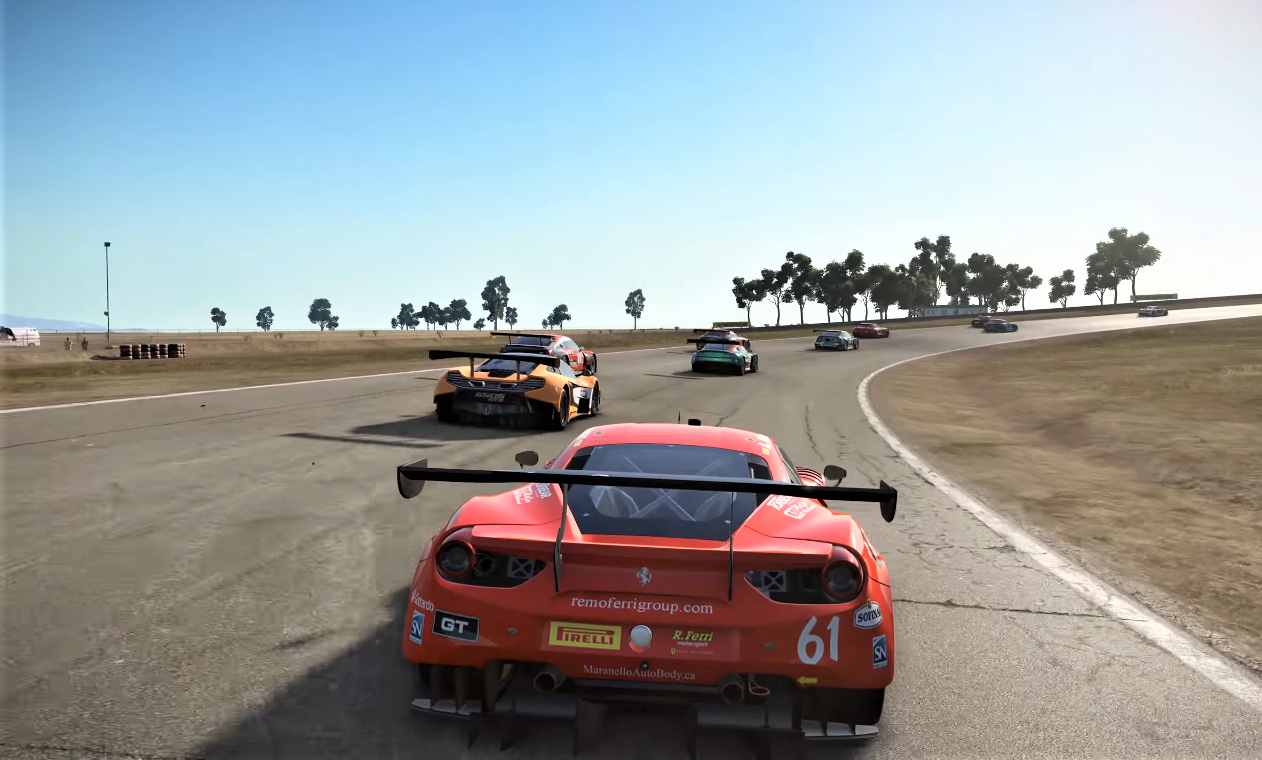 Drive your wheels on icy tracks, foggy conditions, and snowy terrain that changes the grip of your automobiles and presents a welcome test to a serious racer. The feeling of straining to screech through tracks on each challenging bend gives the immersive experience more authenticity.
6)  Automobilista 2
Automobilista 2, the sequel to its first game, significantly improves gameplay and visuals. Automobilista 2 fulfills all the requirements for a racing simulator game, as opposed to Automobilista 1, which has a real-time feedback delay and no grip mechanic.
The personalized force feedback in Automobilista 2 is where it shines. You can now adjust the steering wheel's force feedback to your liking. Each player has their sweet spot when playing games, so a balance between comfort and realism is necessary for gamers to enjoy the experience.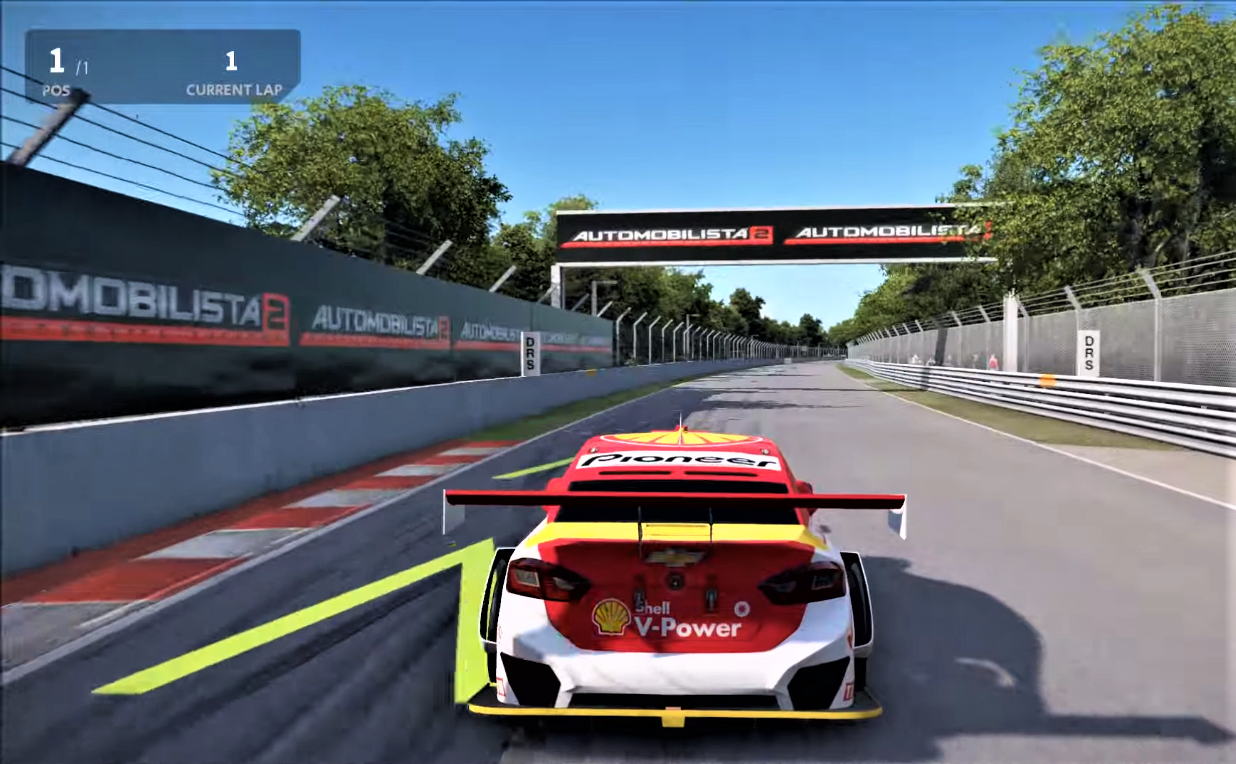 A Brazilian racing sim offers gamers various tracks and engines to explore. You can now participate in the thrilling racing of the past and recreate the event. You can certainly feel comforted in the comfort of your home if you can recall the event's time or date.
You may experience the realism of Automobilista in virtual reality thanks to its amazing graphics. Take the wheel and enter the virtual racing world since this game handles VR so well that you will forget you are in a simulation.
7)  F1 2022
The newest installment of Codemasters' racing series, F1 2022, offers racing enthusiasts a fantastic chance to experience the thrill of open-wheel racing at its highest speed. The game is good for those who seek a realistic F1 experience, but it is still a lot of fun to play.
The only video game with a full license from Formula 1 is Codemasters' F1 series. It indicates that you won't find any actual vehicles or tracks in any other racing game, yet it is jam-packed with them.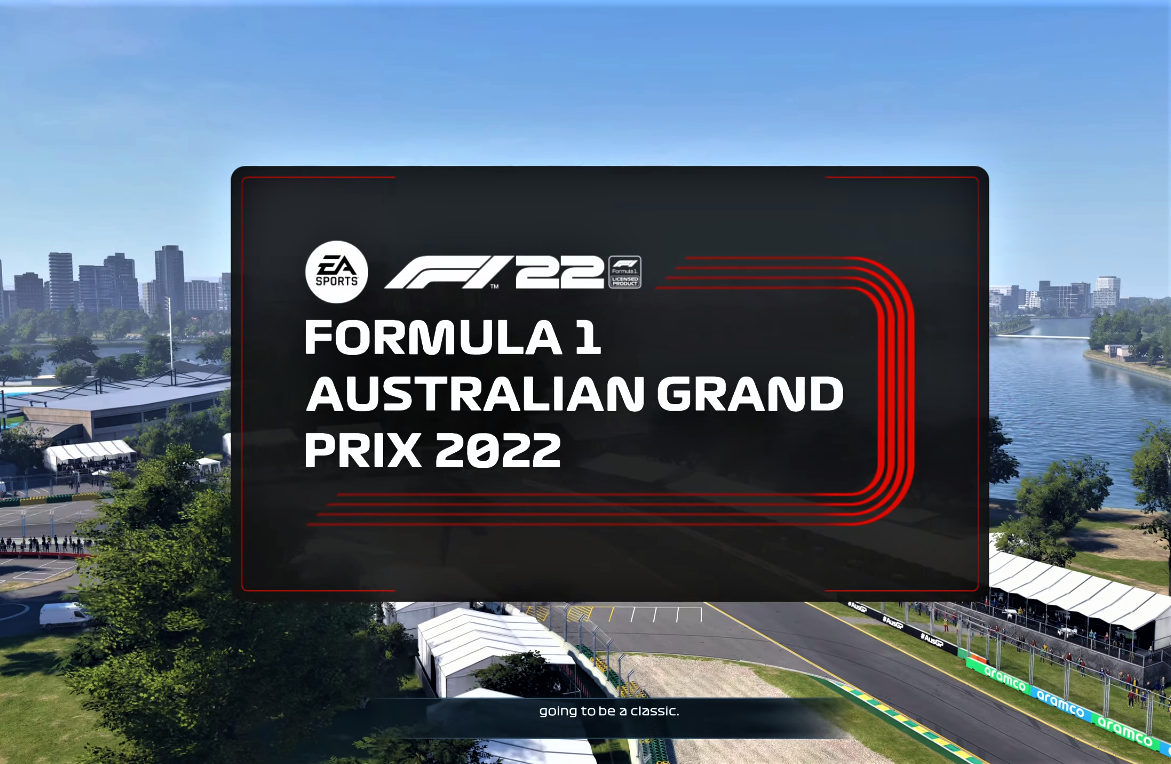 As a result, if you are an F1 enthusiast, you can race as your favorite team on your famous circuits because the career mode includes every circuit from the 2022 calendar. It means that you will be able to race any of the game's cars as though you were a member of an F1 squad. It makes for an extremely realistic F1 simulator experience combined with real driving mechanics and tracks.
8)  Forza Horizon 5
This game prioritizes enjoyment; thus, it's not the best choice for anyone looking for a genuine driving experience. However, since it is an Xbox exclusive and one of the top arcade racing games available, I have put it on my list of the best racing simulations for Xbox.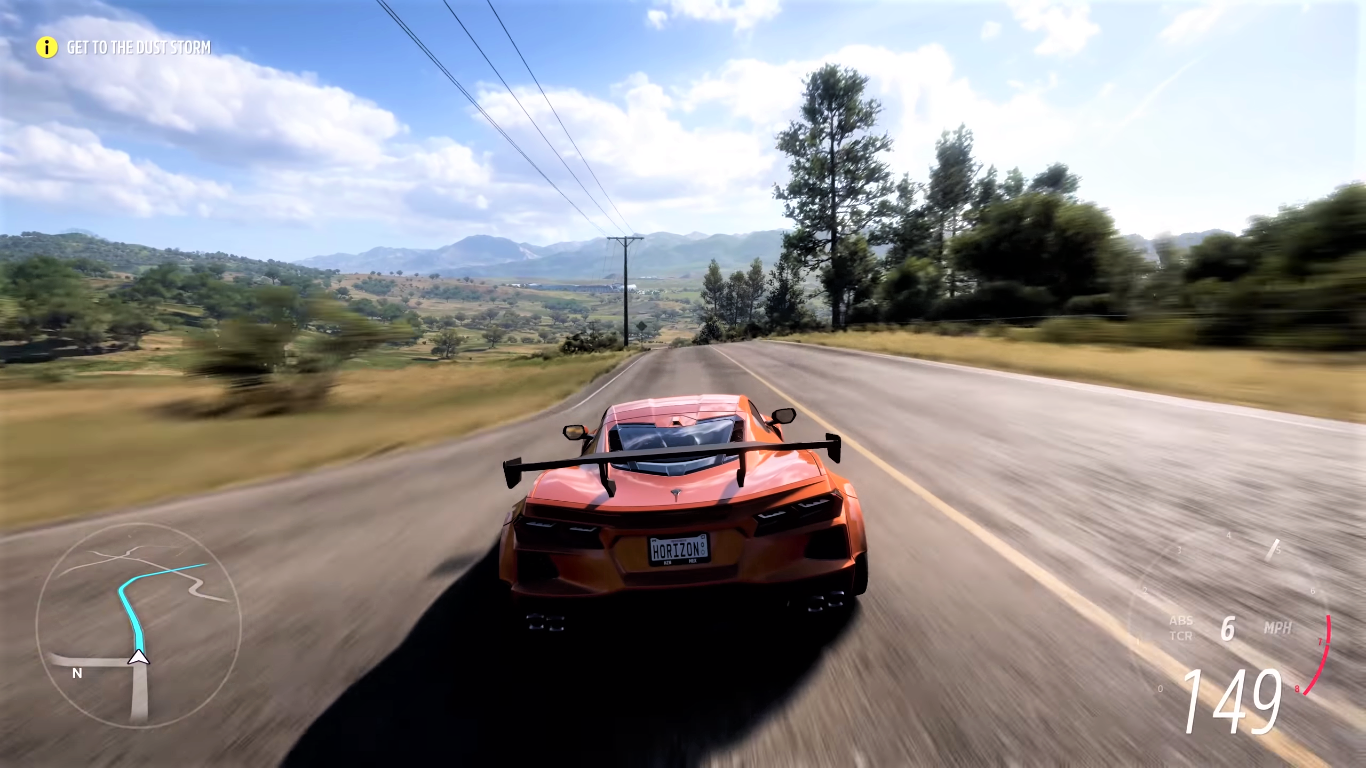 The game offers a variety of playing types, with the story mode providing good enjoyment. The best part of the game is simply driving around the Mexico-based area while passing through breathtaking scenery that gives the game a somewhat authentic sense. Sim racers of all skill levels can enjoy hours of driving on the expansive map.
9)  FlatOut 2
Despite the recent decline in the popularity of sim racing games for mac, FlatOut 2 is a classic that is still a lot of fun. FlatOut 2 is a pure arcade game in which you drive crazily and destroy anything that goes in your way. There is no attempt to imitate real-world physics or recreate real race tracks here.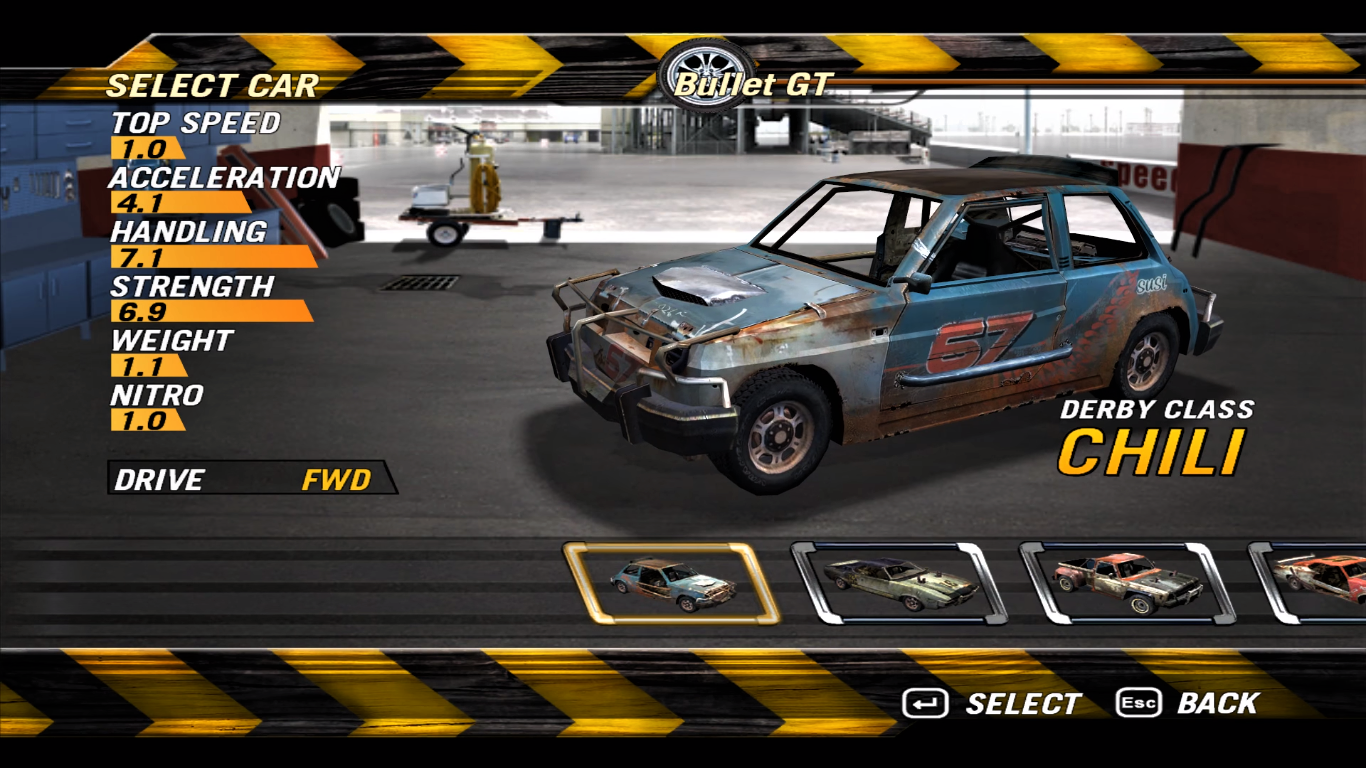 You can select one of 34 cars for the primary Championship mode, then advance through a series of races that get harder as you go, taking place in places like the forests of the Rocky Mountains and the storm drains of Los Angeles. Along with a variety of mini-games and Destruction Derby Arenas, where you may let loose, there is also an online multiplayer feature.
10) RaceRoom
RaceRoom offers the ability to acquire additional premium material. It provides sim racing games and free feature games. This racing simulation aims to offer competitive racers precise handling. Sim drag racing games are the only game type; there are no silly arcade tricks. Engage in year-round competitions in a variety of events with other online gamers.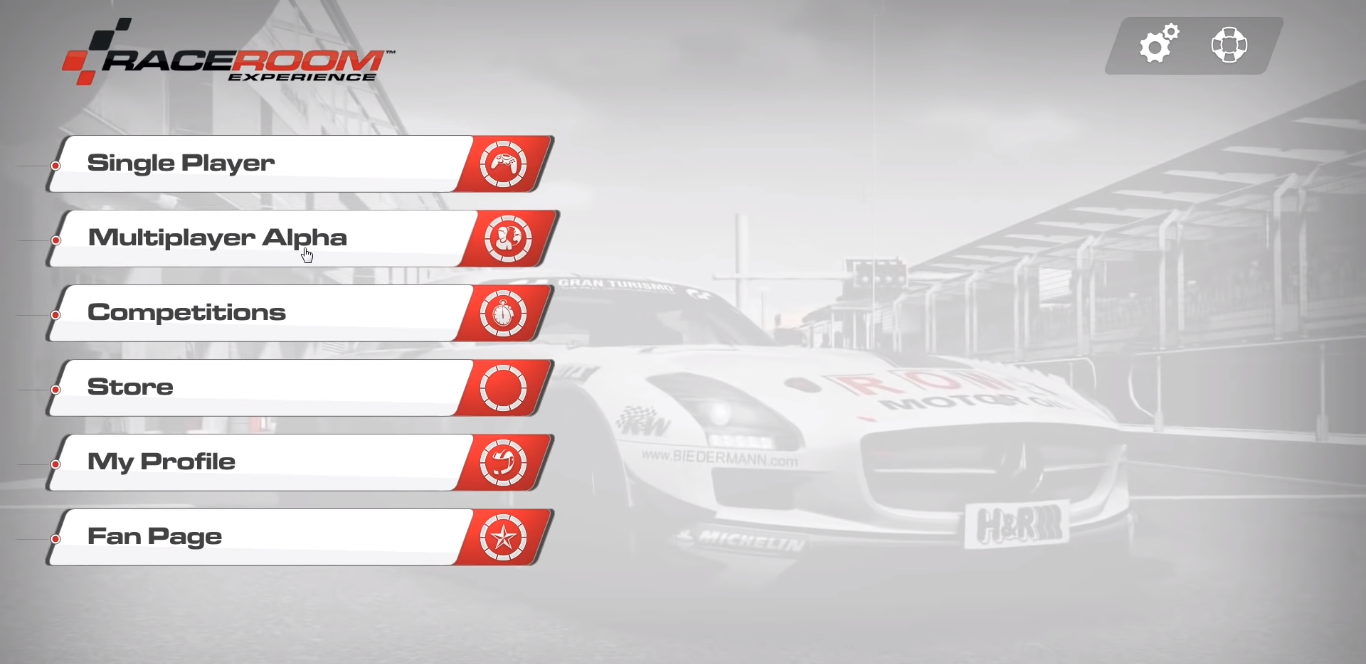 Can iRacing Run on A Laptop?
iRacing can run on a laptop but must meet the minimum system requirements. You'll need a 6-core CPU, 16GB of RAM, and 4GB of VRAM to get respectable framerates and a consistent playing experience.
How Realistic is iRacing?
With patented technology, including 3D laser scanning and live weather effects, iRacing tracks make it so that your PC experience is identical to a real-world loop around your favorite way.
How Much RAM Does iRacing Require?
The absolute minimum amount of RAM needed to operate iRacing is 16 GB. If you wish to experience the game with high graphics, you'll need at least 16GB.