Direct drive wheelbases are the pinnacle of sim racing and boost the racing games to another level. Usually, a sim racing drive wheelbase comes with gears and belts, but you get rid of all these extra components by having a Fanatec CSL DD wheelbase. You can all have it under your hands and control the force power feedback for great smoothness in your gaming.
Direct Drive wheelbases are usually made up of premium quality features such as high power, big motors, and a robust built-in system. You may have to pay a lot to have one. But, to make it easy for you, I prepared this much unbiased Fanatec CSL DD review. It will tell you all about its specs, features, pros, and cons. And it is one of the best direct drive wheels for sim racing within a budget. Let's take a looks at the table of content.
Table of Content:
| Specifications | Featured Values |
| --- | --- |
| Platform | PC, Xbox, PlayStation |
| Torque | 5 nm |
| Sensor | High resolution |
| Weight | 5.51 kg |
| Product Type | Wheelbase |
| Model | CSL DD |
| Series | CSL |
| Color | Black |
New Fanatec Direct Drive in Here
I tried to add all the available information to help you grasp the main idea of this super sim racing setup device. The Fanatec CSL DD wheels consist of motors to provide force to the steering wheel. And it is how you need not any gears and belts for doing so. The company has managed to transfer all the force power feedback directly under the hand of the racer. The power you get by using this super wheelbase is enormous.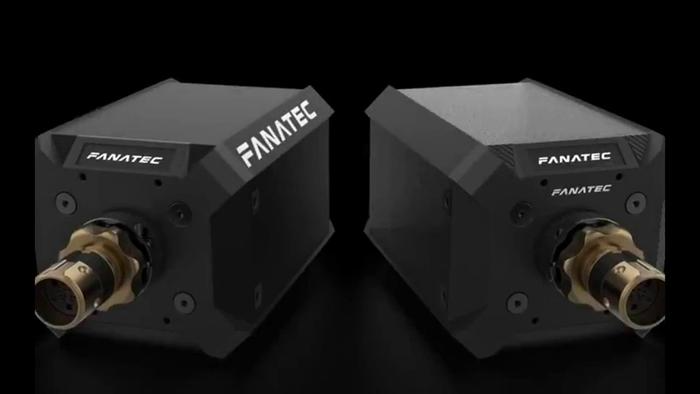 It multiplies the power to add smoothness as in the turns and twists, and it gives the experience as you are racing in reality. The previous models had lags and were not enough to cover it all; the new one is coming in Apr 2022 and will be a blast. The sim racing community is eagerly waiting for its release, and it is worth it.
Finding the cheapest direct drive wheelbase with all the essential traits is a tricky job to do, but I tried my best to answer all your queries, and you'll see we got the best cover for your gaming setup in this article.
Fanatec CSL DD Release Date
Some days ago, it wasn't clear what the date of release of fanatec csl dd wheelbases would be, but right now, it is all clear like a moon after clouds have been taken aside. So, hold your breath, and it is April 28th, 2022, when the fanatec csl dd will be available for pre-order.
I know it can do wonders in your gaming room. If you don't know what fanatec csl elite, its sale is discontinued. There is no copy, no pre-order is available for them, but no worries, and you can fill all your needs by using this super csl direct drive wheelbase.
Millions of racers are eager to have this phenomenal device in their gaming room, and it is worth it being there. Later, in other sections of this article, I'll tell you all about its performance, price, compatibility, and more. However, without having an extraordinary racing monitor, you cannot get the max kick out of your sim racing, so to win one, you can consider reading the racing monitor.
I will try to keep this Fanatec csl dd review as some as I can, and in the end, you'll surely be able to understand the nitty-gritty of this super helping wheelbase for sim racing.
Fanatec CSL DD Boost Kit
If we look at the technical detailing that this boost kit adds to the main component, it is amazing. The fanatec csl dd boost kit takes the tongue nm from 5 to 8. And no one can ignore this much boost, and it feels in the wheel while you are racing. It adds a new touch to your gameplay and makes you feel like flying in the air by having the bets feel close to realism.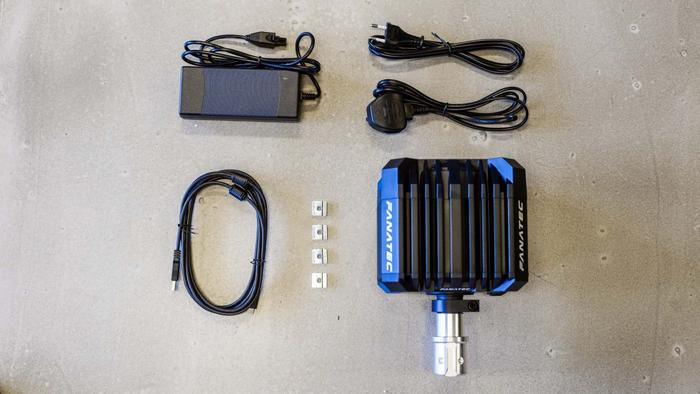 It collectively, with motors, creates a magical equation that drives a feedback force to enhance the racing feel with no comparison. I can imagine how it feels, although it is not in my hands right away. But, when you get a boost from 5 nm torque to 8 nm, there will be a worth playing gameplay certainly. I hope this Fanatec csl dd review is so handy so far.
Fanatec CSL DD Outlook
If you see this newest model's difference from the previous models, you can notice it right after opening the CSL DD box. It is small in size, so slim and smart, but when it comes to built-in technical details, it has no match with previous ones.
I hope you will find this fanatec with all the details you craved and missed in previous models. There is a grooved pattern on its outside, and the top and the bottom are fully made up of aircraft-grade aluminum. And to have the max results with the ultimate performance, this solid construction will help you immensely.
It gives an enormous boost to the overall performance of the wheelbase, and there is no question of damage to this super-strong device due to normal use. A strong and easy fanatec csl dd mounting system helps you achieve a controlled and balanced gaming experience.
Fanatec CSL DD Wheel Performance
When it comes to what is new in it, it has a lot of new technical details, such as instant detailed force feedback for the ultimate racing experience. It provides consistent upwards performance as the storage moves from 5 nm to 8 nm, which is amazing.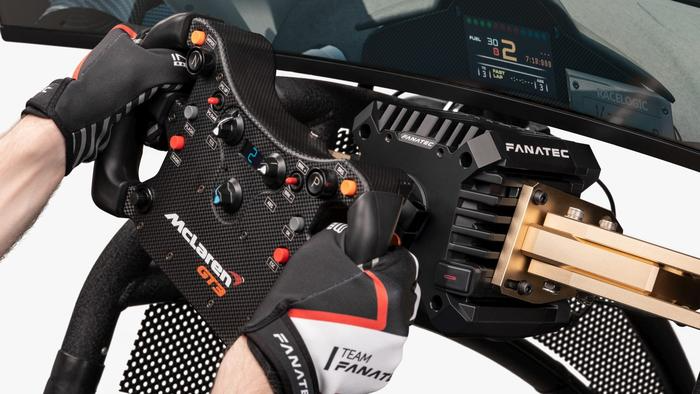 1) Advanced Technology Tuning
It provides a full-fledged gaming experience that beats all other sim racing wheelbases. Moreover, it has an advanced technology tuning menu to take your gameplay to the max level. It has a high resolution and super high positioned sensor to read gaming details.
2) Aluminum Based Formation
When it comes to dealing with heat and pressure, its solid stock aluminum-based formation does the job to the perfection level. Moreover, you can mount it within no time with a super easy method, and it gets the best kick out of your sim racing game.
3) Pressure and Heat Resistance
It delivers the feel of a real car and leaves no stone unturned in making you feel blessed to have such a great sim racing wheelbase. It comes with new automotive quick release options to add value to the gameplay, and no pressure and heat can play havoc with the gaming process.
The Wheel has the strength to withstand all the harmful factors that create barriers in your way, and I feel it will be a super hit; it is just a matter of a few days; all it will uncover after April 28th, 2022.
4) Source of Real Thrill
Sim racing games are not complete without thrill and rapture style, and you have the best cover to answer all these needs with a winning margin. However, if you are interested in open-world racing games, you can react to my recent article, which goes like Open World Racing Games.
5) Improved Technology for Extra Power
The boost kit can also play the best shots for you during the gameplay, and it has got some finest touches after eliminating all the previous lags and snags. So, if you are looking for something truly genuine that gives your racing wheel a due protocol and gives the smoothness it needs, you are safe to invest in this wheelbase. It is worth it to invest your money in a quality product like this, as it will convert your idol time into quality spells.
Fanatec CSL DD Compatibility Options
If you want fanatec csl dd PlayStation, it won't work for you. However, if you intend to buy it for fanatec csl dd ps4, or Fanatec csl dd PC, you may get these two with a winning margin. I can bet that this beautiful and handy wheelbase can do wonders for you. I hope the Fanatec csl dd review is doing well for you so far.
When it comes to compatibility with your PC hardware, you are fortunate enough to rely on this very best dd wheelbase. All you need to do is to plug and play. There is no extra application, no software you need to use fully, and it creates the best match with your Fanatec starting wheel. It boosts the rotation margin and gives an extra smoothness to the flow of the steering wheel all around.
If you own an Xbox hardware platform and want this super wheelbase to use, you are safe to consider purchasing it for it. It is fully compatible with Xbox One and Xbox Series. There are no limitations for any model of the Xbox series. You can enjoy your gameplay to the fullest with all the necessary technical details, including major and minor touches.
So, you are free to invest if you own Xbox or PC hardware platforms. It has the mechanism to play the best shots for both and gets you the performances beyond your expectations. The company is so concerned about this new coming and hoping to justify the price with all the needs and wants you to crave. It can remove all your sorrows related to the wheelbase and take your game on top.
Fanatec CSL DD Price
Fanatec will offer a very competitive price this time, and it is not so sure how much it will be, but you may find it for 350 dollars. The price is not a myth, but it is premature to say anything about price until its release.
Someday ago, the company showed a hint about the voice range of this newest wheelbase model, and you are super safe to consider purchasing it if you manage to spend around 350 bucks. This price is so smooth and so affordable for all levels of racers.
Luxury things demand high budgets but not in the case of this particular dd wheelbase. It amazed me when I heard of the price for the first time because I expected it to co around 500 bucks or more. But, the credit to Fanatec for such a bold decision to set this competitive and affordable price. However, if you want to learn about the Logitech g29 review, it is one of the best reviews with no biased opinions.
Is the fanatec CSL DD worth it?
If you truly want to upgrade your sim setup and want no realism to be left to get the highest performance, you are super safe to believe in the capacities, specs, and features of this super device. It has a pair with its boost kit to add more precision and power to the starting wheel, and the price range is very much affordable and competitive for all. So yes, the Fanatec csl dd wheelbase is way more than worth it.
What is fanatec CSL DD?
Fanatec and cones design in the CSL series is the direct drive wheelbase. It is the ultimate tool to add power and accuracy to your sun racing setup. It enhances the steering wheel's rotation ability and adds more torque. It delivers additional force power feedback to the wheel to get a more realistic and rational gaming experience. It has a powerful sensor inside and a great mounting set up to offer the max comfort to the racer.
How much will the CSL DD be?
The price of csl dd will be around 350 bucks. And if we look at the technical details, it is worth it. It gives stage bat return on your investment and leaves no stone unturned in making your leisure time quality and delightful time. So, if you manage to spend 350 bucks, you are good to be ready for pre-order on April 28th, 2022.
What is the CSL DD Boost kit?
It is the most kit to add more power to the main component. It produces power by combining its energies with the motors and taking the tongue from 5 nm to 8 nm. It expands the realism touch and adds authenticity to the gameplay. So, if you need a strong feedback power force, the boost kit can do it for you.
Why Fanatec CSL DD?
It is not easy to ignore the Fanatec csl dd wheelbase if you truly want to upgrade your taking setup. Its technical details and outstanding features and specs make it hard to resist buying this super device. It will be a blockbuster hit as its price range is so affordable and understandable.
If you are looking for a genuine wheelbase to support your steering wheel, and if you want to take your gaming to the next level by increasing the torque from 5 nm to 8 nm, you are good to go for this very handy and powerful device. However, if you are confused about its compatibility options, you don't need to be. Whether you have PC hardware or Xbox One, you have no reason to take it for granted.
The wheelbase is a true and realistic innovation in sim racing, and I believe you will acknowledge this piece of writing the most once you interact with this device yourself. I am an old sim racer I have been playing for decades. And I know how important it is to find some genuine and profound wheelbase to get the feel of realistic car racing. So, you can rely on the information with full confidence, you are not at the loser's end, and you will not be for sure.