The Microsoft Flight Simulator is one of the longest-running and most recognized computer flight simulation programs. This series of amateur flight simulation programs is available for Windows, previously for DOS and Mac OS.
It is the most comprehensive simulator in the market. Microsoft Xbox game studios published the game. It is long-run series on PC gaming. In short, it is an incredible experience playing Microsoft flight simulation.
The question that comes to mind is Microsoft flight simulator a good simulator. Microsoft Flight Simulator is the fantastic experience ever. It's not like the games we played before due to its realism and depth. The accuracy level is so outstanding that we feel like an actual flight.
It's a fact that we have access to a plethora of different airplanes. The game covers multiple locations to make the experience even better. Here, in this Microsoft Flight Simulator review, you will get to know everything you want.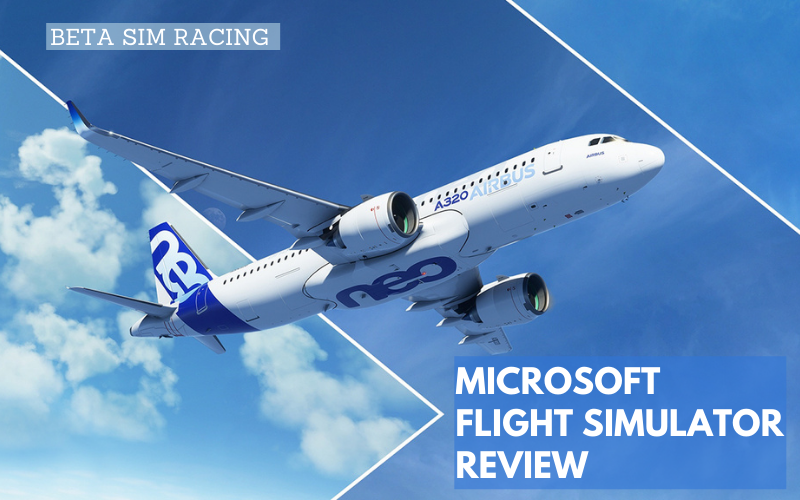 Microsoft Flight Simulator Required System Specs
Below is the table representing the Microsoft flight simulator required specs. There are some of the official system requirements and the recommended requirements. If you want to run a smooth simulation, you need to fulfill these requirements.
| Official System Requirements | Recommended System Requirements |
| --- | --- |
| CPU: Intel i5 9600K | CPU: Intel i7 9700K or AMD Ryzen 7 1700 or better |
| RAM: 16 GB | RAM: 32 GB |
| OS: Windows 10 64-bit | OS: Windows 10 64-bit |
| VIDEO CARD: NVIDIA GTX 1050 Ti | VIDEO CARD: NVIDIA RTX 2070 8 GB |
| PIXEL SHADER: 5.1 | PIXEL SHADER: 5.1 |
| VERTEX SHADER: 5.1 | VERTEX SHADER: 5.1 |
| DEDICATED VIDEO RAM: 2 GB | DEDICATED VIDEO RAM: 8 GB |
| STORAGE: HDD | STORAGE 512 GB M.2 |
What is the Best Flight Simulator?
Now the question is what is the best flight simulator. One of the most fantastic Flight Simulators available, Microsoft Flight Simulator X highlights everything from route to GPS and aviation routes, 18 planes, 28 definite cities, and more than 24,000 airports.
Microsoft Flight Simulator X offers a wide range of aircraft for all kinds of flying experiences. Players can choose from planes such as the 747, F/A-18 Hornet, P-51D Mustang and the EH-101 helicopter. They can also take on the roles of air-traffic controller, pilot or co-pilot and test their skills in over 80 different flight missions.
On account of the information cap issue, you can preinstall areas early, so you load one little lump of information instead of opening increasing the information firehose. Asobo is by all accounts thoughtful to this risk and offers a setting in the menus to follow your information use and put forth an upper line, so you don't go over your cap.
Related Article: Car Mechanic Simulator Review
Unprecedented Graphics:
At the core of Microsoft Flight Simulator is consistently authenticity and an excellent encounter for the clients. Furthermore, you can see that right from the beginning. They strive to offer a feeling of special tender loving care, and the experience is consistently among the absolute best.
What makes it interesting is how it reproduces the whole planet with geological information from Bing maps, just as devoted surfaces. Microsoft Azure brings the 3D portrayal of different world highlights. So indeed, there are many innovations affecting everything to make one of the most noteworthy and tremendously famous iconic simulation games at any point made.
It truly is something other than what's expected and faltering, and you need to look at it. Asobo makes the game motor, and they depend on Bing Maps, as we referenced. Interestingly, there are 2 petabytes of information in the cloud that are accessible on interest for the game to access as you play.
The gaming industry is constantly evolving with new and innovative technologies, and one of the latest developments is the use of cloud technology. Companies are able to build upon existing cloud technologies and create games that are more complex and engaging than ever before.
This article will explore how the size of the establishment can be kept small while still allowing for growth and development, as well as how cloud technology can be used to make gaming experiences more enjoyable and convenient. We'll also look at the potential challenges and issues that could arise from using these new technologies.
Realistic Temperatures and Weather:
It's likewise fascinating to see that they are approaching this authenticity significantly in a brutal way. If it rains anyplace on the planet, when you visit that area in the game, it will rain too. So indeed, they depend on real-time data to offer you a genuine feeling of inundation.
Having a similar climate as you would, in actuality, shows you precisely the challenges individuals are looking at now, and something or other will dazzle you at all times. You would like to look at that for yourself.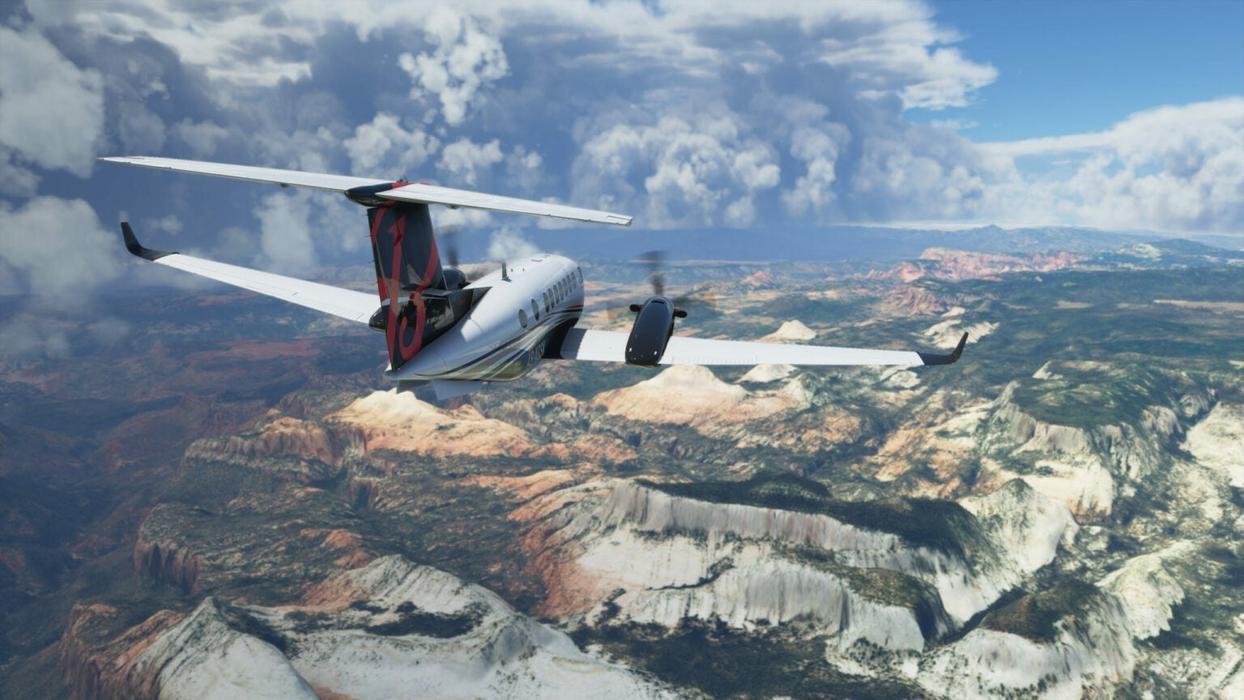 However, you will think that it is genuinely fascinating and remunerating simultaneously. Look at it, and you will be highly dazzled with how much detail is added to this game and how much will that improve your experience and be more alluring regardless.
Incredible Simulation:
One of the top benefits of this kind of simulator is the way that it's staggeringly vivid and brimming with rewarding benefits. That is the thing that makes Flight Simulator sparkle, the way that it's so fascinating to play, and yet you will see it function admirably for most players. It's one of those games that you will appreciate a considerable amount despite being extremely perplexing.
A Huge Learning Curve:
Microsoft Flight Simulator isn't the sort of casual game you play to a great extent. It requires a great deal of time and consideration as its complex. You do go through a complicated instructional exercise provided in the game.
However, there are numerous different things that you want to think about before starting it. The central perspective here is acquiring something else and fulfilling, and the outcomes can be very noteworthy without fail. Look at it, and you will see it is enjoyable and a delight to appreciate.
Microsoft Flight Simulator Pros and Cons
Below is the table representing the pros and cons of the flight simulator.
| PROS | CONS |
| --- | --- |
| Jaw-dropping re-creation of the real world using Microsoft imagery and cloud computing | Demanding simulation results in some performance issues, even on high-end hardware |
| Live data options, including location-accurate time, weather, and traffic | Long initial load times |
| Clever "Travel to" optional feature truncates flight time while letting you control each phase | Some odd idiosyncrasies in real-world map |
| Plethora of flight customization and aircraft options, as well as additional challenge modes | |
Microsoft Flight Simulator Review Xbox Series
Microsoft Flight Simulator was released for PC last year for Xbox Series in July 2021. So, now Microsoft Flight Simulator Xbox Series are also available. It is a similar suggestion on Xbox, all things considered on PC, offering players the opportunity to direct an assortment of an airplane around a perfectly delivered rendition of our planet.
The instructional exercises have been changed a bit, with a progression of more limited missions that should make it simpler to find a good pace. The different orders are planned to the Xbox regulator in a clear, available way.
You can make the flight model similarly as mind-boggling as the PC variant, assuming you need it, albeit, at the present moment, there aren't a ton of Xbox-viable flight stick choices.
If you're looking for an immersive and realistic flight experience, the new Microsoft Flight Simulator running on the new Xbox Series X is a great option. Not only does it run at a stunning 4K resolution, it also targets 30 frames per second. While you may experience some dips in frames due to the complexity of certain areas, overall the graphical settings are practically identical to what you'd get on a good gaming PC.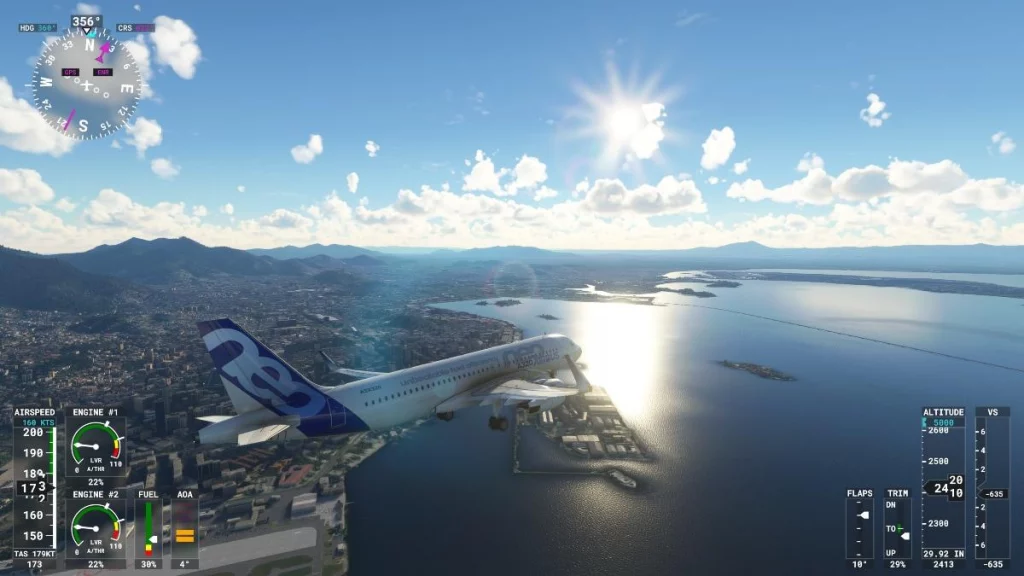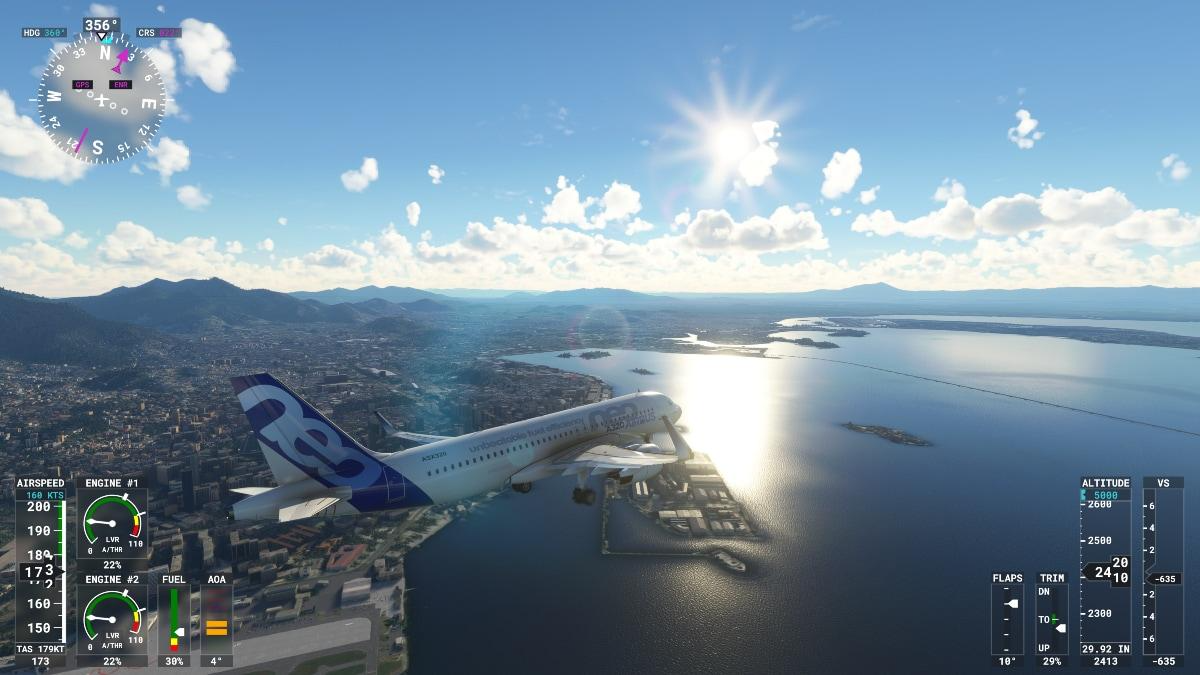 The game reliably looks staggering when you're high noticeable all around, and any creases in the experience are just prominent when flying near the ground. That will be more to do with how the photogrammetry streaming innovation functions if you fly rapidly into Manhattan or Shinjuku.
A few out of every odd high rise is continually going to stack into memory on the double, which means a few structures may seem somewhat flimsy from the beginning. I additionally saw a couple of exciting errors now and then, similar to vehicles driving on the outer layer of the River Thames in London rather than on Tower Bridge straight above.
Flight Simulator Price
Once we decide to buy a flight simulator, we need to know the flight simulator price. There are different game versions available, we always choose the best one with good features and a reasonable price. Microsoft Flight Simulator for PC released in 2020. For Xbox Series released in July 2021.
Three versions are available for Microsoft Flight Simulator. The cost for the standard edition is $59.55. You can fly 20 different planes in this edition. In the game, you have to option to update some features, some of them are free, but for some, you have to pay. Like, you can get aircraft and airports with more detail.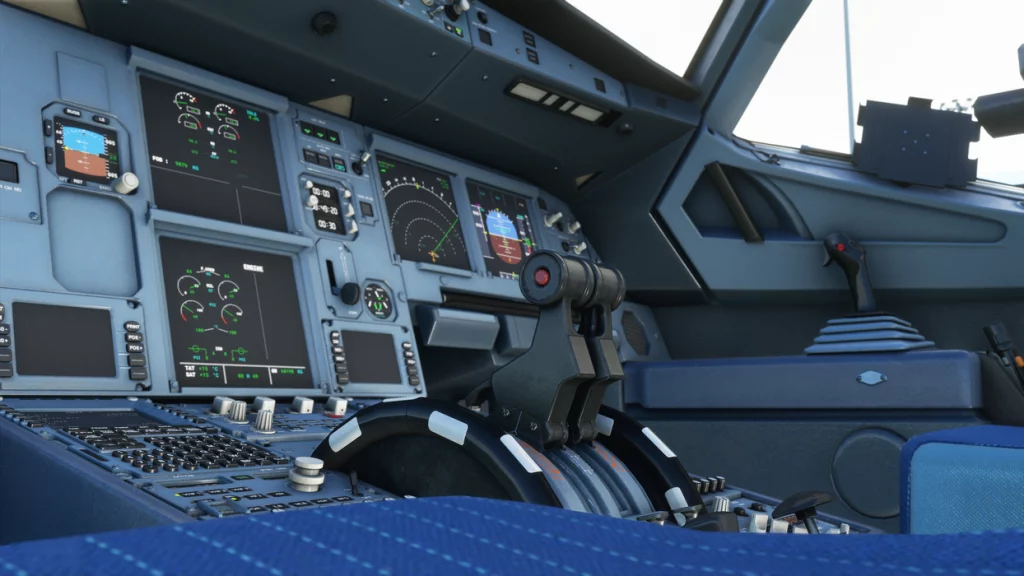 Is Microsoft Flight Simulator a Good Simulator?
Flight Simulator is definitely worth your time when it shows up after the expected time. It's an exceptionally intricate game, yet despite that, it's still enjoyable and blissful.
What's more, since you have so many imaginative interactivity mechanics, you need to test it out for yourself and mess around with it. You may wind up preferring the game more than you might suspect. You should attempt it and give it some time until you realize how to move a plane. When you know that, Flight Simulator turns out to be extremely exciting and enjoyable!
Is Microsoft Flight Simulator worth the Money?
The entirety of that beautiful detail and precisely demonstrated gear is within. Yet, the outright virtuoso of Microsoft Flight Simulator is really outside the planes, empowered by its Bing Maps Integration.
Two petabytes of satellite and high-height photography are accessible to stream to your PC to precisely addressing whatever piece of the globe you choose to visit. The impact is incredible. You can even fly in natural climate conditions with live air traffic, which is flexible with in-game menus that are effectively open during flight.
Assuming you've at any point needed to take off from an air terminal in a driving blizzard around evening time, you can set the climate and time however you would prefer. When flying, one of my special activities is to change the hour of the day to the "brilliant hour," early mornings or not long before sunset when the sun's beams are at their hottest and generally lovely. It makes for some incredible sights.
The impediments of the Bing incorporation come in two particular conditions: assuming your network access supplier has an information cap and when the current aeronautical photography of space turns out to be low-goal.
Summary Note
Microsoft Flight Simulator is genuinely extraordinary. It's hard to ultimately portray how stunning it feels to bounce into a plane and have the opportunity to travel to and from any spot in the whole world in an absolute sense. The base game's 20 included an airplane. It feels like it could need it for even bad-to-the-bone flying aficionados.
The ability to change the help to fit the experience to whatever expertise level you want makes it reasonable for anybody hoping to pass the well-disposed skies from the solace of their home.
This present reality planning information, notwithstanding, takes Microsoft Flight Simulator from being only a noteworthy game to the most stunning reenactment I've at any point experienced, despite its not exactly heavenly burden times.
Seeing renowned milestones, arriving at the world's most unmistakable air terminals, or simply landing on a remote runway in South America is incredibly cool and an unmatched approach to investigate our reality. We hope this Microsoft Flight Simulator review will help you if you are interested in buying it.