Farming Simulator is a fantastic game. And if you love simulation games, you will appreciate and admire the environment, features, and primary and minor contract systems. But in the game, you need money for everything. If you want to get new farms, new crops, and new land, all you need is the money.
So, if you want to build your dream farm, you need to know about the farming simulator 22 cheat codes. It seems complicated to get and apply these codes, but it's not that difficult. You can earn money using FS 22 money cheat codes and build your customized farm according to the requirement.
Cheat Codes for Farming Simulator
It is a simple task to get cheat codes for extra money. You need to tweak a file in a notepad to get unlimited money. The money that you get by using these cheat codes can be used to buy land and vehicles of your choice according to the need.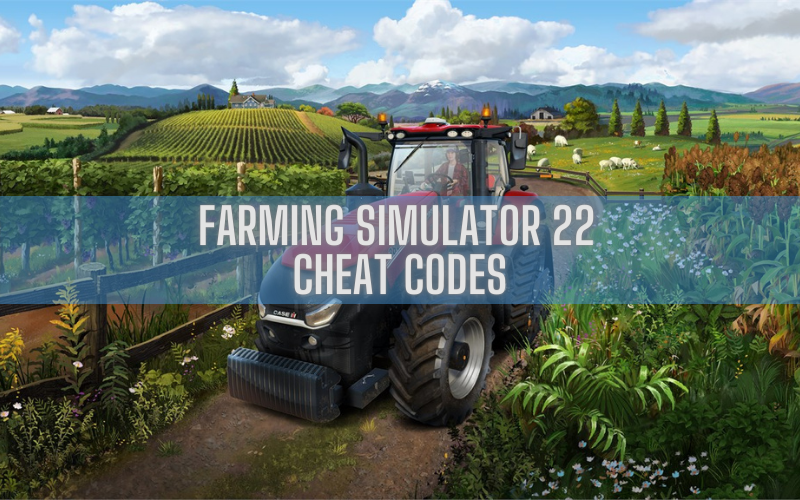 In this article, you can get complete detail to use unlimited money cheats. Most importantly, these cheat codes will aid your experience and make it comfortable and easy to play the game. You will appreciate playing the game according to your aspiration. This method will not only give you extra money, but it will help you out in the game when you are in trouble.
Farming Simulator 22 is one of the modest and most prevalent games. The game is easy to play for and user-friendly, but how to get unlimited money in the farming simulator? Like the banks provide you with the money, you can also do it yourself.
Farming Simulator 22
Money Cheat PC
There are different kinds of cheats for PC. The windows version is the most compatible, and all features are available there. With these features, you can quickly get the cheat for all the different aspects of the game, and all of these available cheats are beneficial for the players.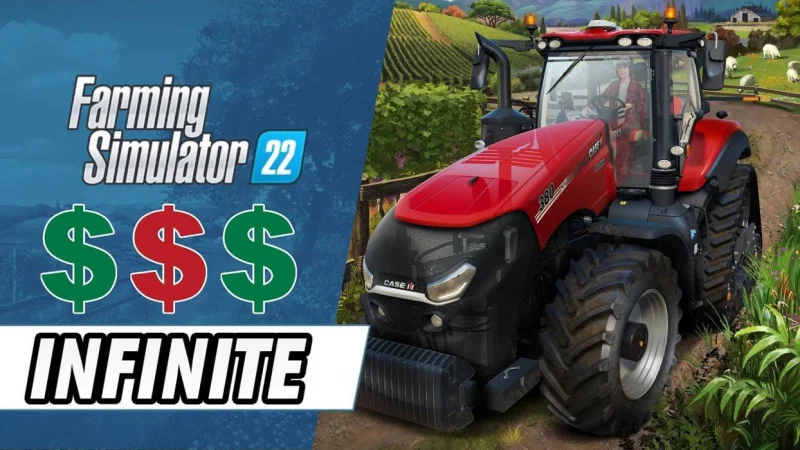 Applying farming simulator 22 cheat codes on PC is easy, like editing a file. The games are stored in a text file for the players' ease. So, they can amend and modify the file when desired. If you didn't install the game before and it's your first time, you need to do some work in advance. But if you already installed the game but want to cheat from a different file, you need to prepare the file again.
Follow the below-given points for farming simulator 22 money cheat PC:
Open the main menu of Farming Simulator 22
Select "Career."
Go for the new save
Get a map and build customized character
Go to the shop and get anything you need
Check what you left in your money box
Now save the file and quit
Here are some guidelines that you must follow if you need to apply the farming simulator cheat codes on PC. Follow step by step instructions.
Open file explorer and go to c: /Users/(Use Name)/Documents/My Games/ Farming Simulator2022/savegame
Select the notepad file titled "Farms."
Click CTRL+F to get the file window and add money
Can scan players through the text till they get their entry added before
Now edit the money digits with your desired amount
Save your file
It is a simple and easy way to get the money in the farming simulator to customize the game and get unlimited money. When the players start the game, they can continue with the already entered money in the save file. Now you have enough money and you can buy vehicles, farming land, crops, and anything you need with your entered amount.
Farming Simulator 22
Money Cheat PS4

,

PS5

,

Xbox One

, and

Xbox Series X|S

There are almost no cheat codes for the console version of the game. But there is a glitch that the game players can use to get as much money as they want. Farming simulator 22 money cheat PS5, PS4, Xbox One follows the same protocol.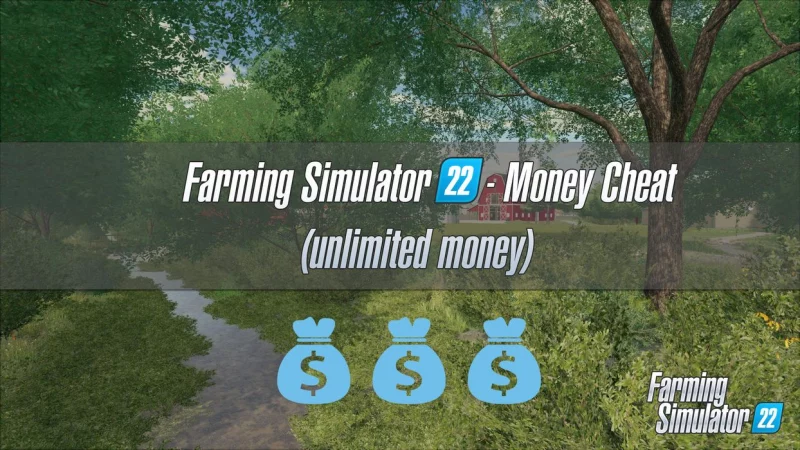 Follow the following instructions and get extra money.
Build a mono player game
Save it and quit
Go for the multiplayer menu and build a game.
Choose the save file from the single-player.
Twitch the game and open the farm menu
Create the farms as much you can
Save the game and quit.
Go to the main menu and choose the single-player.
Load the save; the game will join all the farms from the multiplayer option to single-player, and you will get tons of cash.
This farming Simulator 22 money cheats Xbox One, PS4, PS5, and Xbox Series is a glitch, and maybe it won't work after some time. But following the procedure mentioned above, you can get as much cash as you want to play your farming simulator game.
There are several benefits of using cheat codes for a farming simulator. You can get your extra land for the crops, vehicle of your choice, and much more power. But everything comes with pros and cons. So, if there are advantages to using cheat codes, there will be disadvantages.
The disadvantage or the hustle of using farming simulator 22 cheat codes is that while sprinting, the farmer in your game will move much faster than in the regular game. Walking speed is not that much, but running will be highly increased, bothering some players. If this bothers you, you can remove the cheat code commands from the console.
Best FS22 Mods (Your Choice)
Farming Simulator 22 has different mods to play. If you are using cheat codes to make your experience better and get things according to the choice, you may like the different modes of the game to play. Every way has its other specifications and features.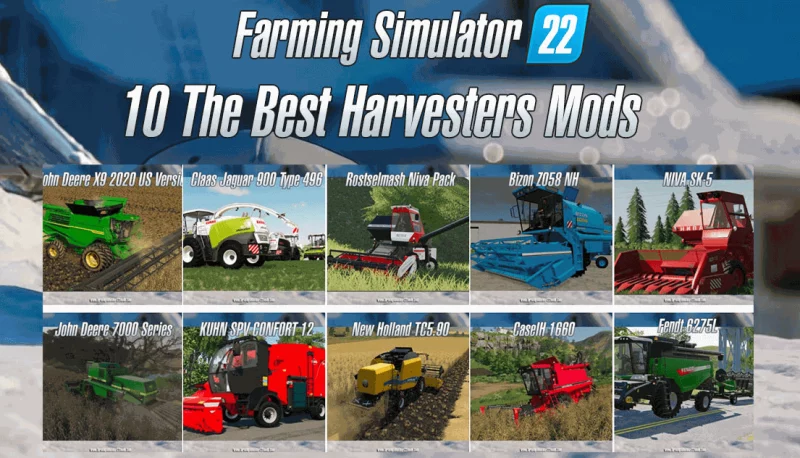 Maybe some of the FS22 mods will attract you more due to some functions, and you are sure that the mod you want to get and install is reliable. Most people don't like mods, but we will recommend Government Subsidy mods if you do.
Is Farming Simulator 22 split screen?
In all the farming simulator games multiplayer option is available. Sixteen players can play simultaneously. Due to this multiplayer option, you can play with your friends and family. On many platforms, split-screen is not available in the vanilla game. Some of the platforms have this split-screen option.
What brand is in Farming Simulator 22?
More than 400 machines are available in this game, having tools from different well-known brands like agricultural brands John Deere, Valtra, Case IH, and much more.
Can you play farming simulator 22 online?
Yes. It depends on how you get the game and your approach to playing it. If you get it from Steam, it requires a smooth and stable internet connection to play the game. You cannot play it offline.
Is Farming Simulator 22 out yet?
Yes, the game farming simulator 22 is out. Farming simulator for PC, PS4, PS5, Xbox One and Xbox series was released on November 22nd and are available to play.