It is strange happiness to create something of your own, whether it is physical or a fantasy. Farming Simulator 22 is a fantastic game that gives numerous entertaining factors in one go.
It gives you an interface to create your farm, cultivate the crop you want, use a big tractor with other farming tools, care for it well, manage your irrigation system, and harvest the yield when it is fully ready. Isn't it so soothing?
GIANTS software's developed this beautiful game Farming Simulator 22. After playing this game myself, I am now pretty aware of how to decide what to grow. And the exciting fact is that it helped me in my natural farming by shaping my attitude and making me a curious person to learn new advanced techniques to grow like a successful farmer.
Previous Version of Game: How to Buy Land in Farming Simulator 19?
Farming Simulator 22 System Requirements
Basic windows 10 with a 64-bit processor
Requires 8GB RAM
35 GB available space
Intel Core i5-5675C or AMD Ryzen 5
Minimum 64-bit processor, not a 32 bit
| Specifications | Features |
| --- | --- |
| Developer | GIANTS software |
| Publisher | GIANTS software |
| Genre | Simulation Video Game |
| Compatible for | Xbox Series, X & S series, Xbox One, PS4, PS5, Windows |
| Release date | Nov 22, 2021 |
| Machines | 400+ |
| Categories | 100+ |
| Technology | Direct X12, TAA, Fidelity FX, etc. |
| Multiplayer mode | 1-16 |
| Customization Option | Yes |
Farming Simulator 22 Release Date
22nd November 2021 was the day farming simulator 22 was initially released by GIANTS software.It presents almost 400+ machines to use in farms and many other essential components for advanced farming and the growing of crops.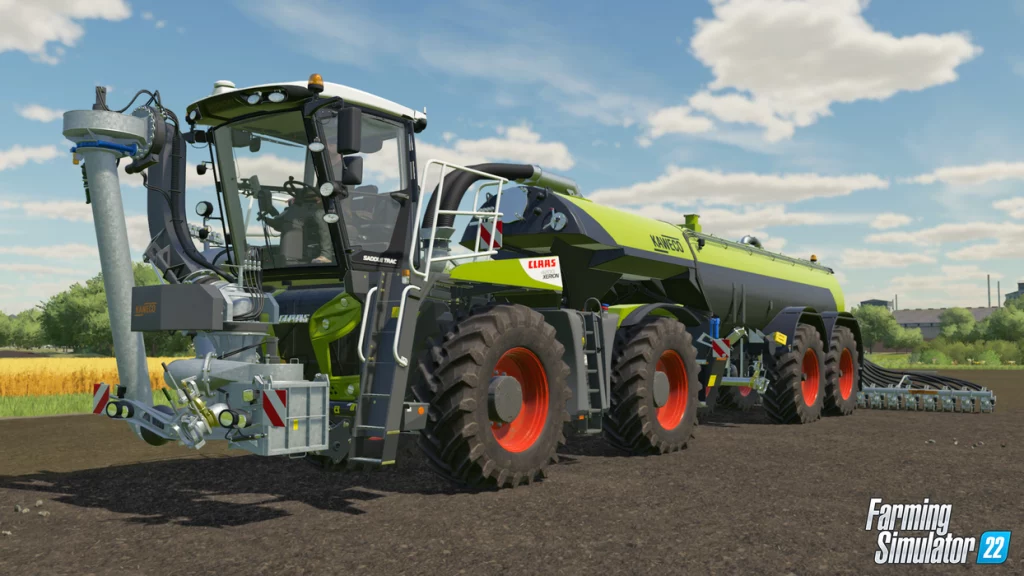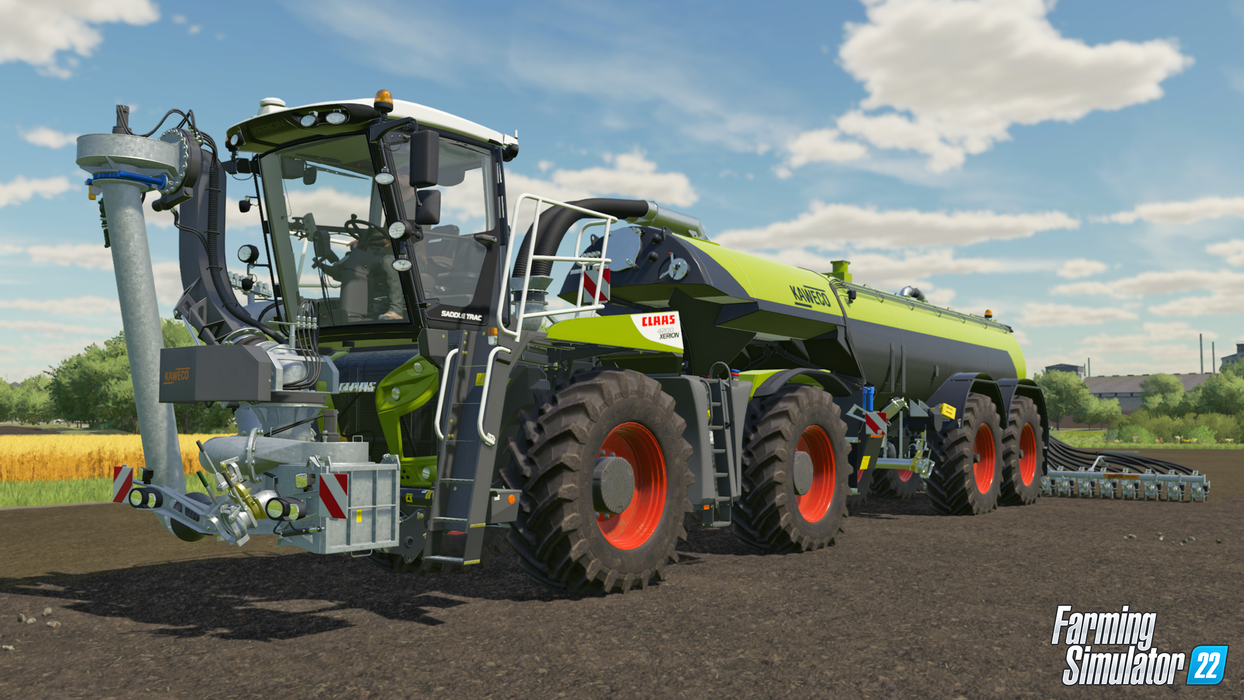 Farming Simulator 22 for PlayStation
This video game is available in different versions. If you want to know if farming simulator 22 for ps4 is available or not, the answer is yes. It is. Moreover, it is fully compatible with various machines.
Farming simulator 22 for PS5, farming simulator 22 for PS3, and farming simulator 22 for Xbox One. You can play it snag-free on all these machines, and it is so good to teach you advanced cultivation processes and, of course, next-level entertainment.
Now, we'll talk about some of its requirements. Farming simulator 22 pc requirements and farming simulator 22 system requirements. By the time you go down, this article will enable you to understand all about farming simulator 22. It will answer all your questions in your mind, whether it's relevant to its using process or playing requirements.
Farming Simulator 22 PC Requirements
When using it on a PC, there are no hard and fast rules to follow; all you need to do is arrange a PC containing the specifications, such as it should have 8 GB RAM, with a sound card. When it comes to processors, you need to choose one out of Intel Core i5-3330, AMD FX-8320, or any other better with the exact specifications. And it should be of 64 gab minimum, not 32 GB, because the farming simulator for 22 will not be playing on it.
So, these are the farming simulator 22 system requirements you need to fulfill while intending this game to play on a PC. For a better, lag-free, and snag-free experience, you need to ensure that your system is in the right protected place and that all the components are connected well enough.
Farming Simulator 22 Cheats
Farming Simulator 22 offers a lot of cheats, if you know what I mean. Now, I'll explain two different cheats to help you with how to collect moments to play a game limitlessly. This farming simulator 22 review will help with cheats as well.
Cheats are fun, and they are a source of excitement as well. While playing a game, if you get some cheats, hacks, you get to enjoy some more along with the game. It adds value to the experience and makes you're not the real deal of gaming. The gaming world knows the importance of cheats, and if you are a beginner.
Farming Simulator Money Cheats:
Farming simulator 22 is all good to get money out of. It is good on PC and PS4. So, first of all, when you start playing the game before that, you need to save it on your PC. Then, after holding it well, you need to look for farmingsimulator22/savegame1; once you touch the desired file and try to find a file named farms.xml. There you'll find a random amount of 1000, 1000,000, or some other.
Now, you need to change it immediately to fill your bank for future gaming sessions. It's better to change with the number right below the first figure, or with some other amount like 20 million or something like that. After adding it, save the file and start your game all over again. And there you are, set to go for unlimited sessions. Check your balance and celebrate the moment.
Additionally, it's not for one time; you can repeat the process again and again and can fill your account with unlimited money to play and grow crops. Farming Simulator 22 review will also tell you about another cheat: farming simulator 22 console cheat. How to get it? Take a look below.
Farming Simulator 22 Console Cheats
For enjoying farming simulator 22 console cheats, you need not pick PS5 for the game but, it doesn't allow editing and scripting. But, you can have it easily on a PC. The PC machine gives options to the player to cheat in gaming by attempting some technical details only.
So, if you are using PS4 or Xbox One and want to learn how to get farming simulator 22 console cheat, you need to find out the mod feature. For doing so, you need to go to the main menu and look for the mods you want. Here you will find various mods that can help you with what you want.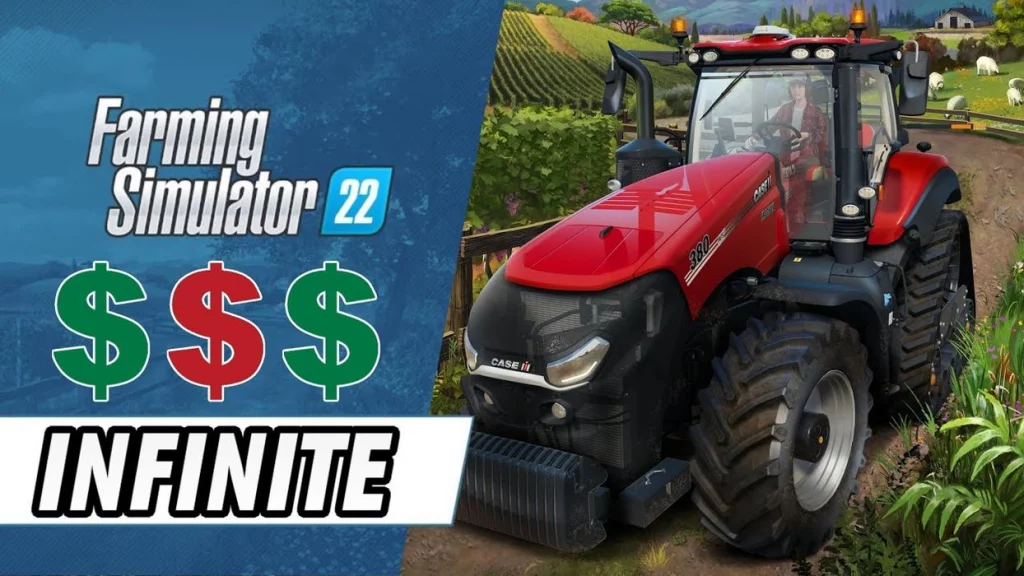 So, choose the correct option and add as much money as you want. And pay that money out for buying the vehicle you want. Then, add your desired features to it, choose your favorite crop and other tools. It will also allow you to buy some fantastic original branding tools to get a natural feel of farming while playing.
So, it is how you get to cheat the console without putting in any extra effort. And after doing it correctly, you can enjoy farming simulator 22 with your favorite vehicle, driver, tools, and more.
So, it is how you can get to enjoy cheats to play farming simulator 22 nonstop without paying extra pennies.
Pros:
It is an educational video game, so it is safe for kids; they can use it, watch it, and can develop an understanding of crop growing
It is compatible with multiple machines such as PC, Xbox, PS4, PS5
It's full of entertainment and learning at the same time
It's easy to install
It's super easy to use
Cons:
It requires min 20 GB of space
You cannot enjoy cheats while using in on PS5
It has a slightly different mechanism for using it on other machines
It acquires pre-knowledge of its compatibility with the devices to use it well
How to Play Farming Simulator 22?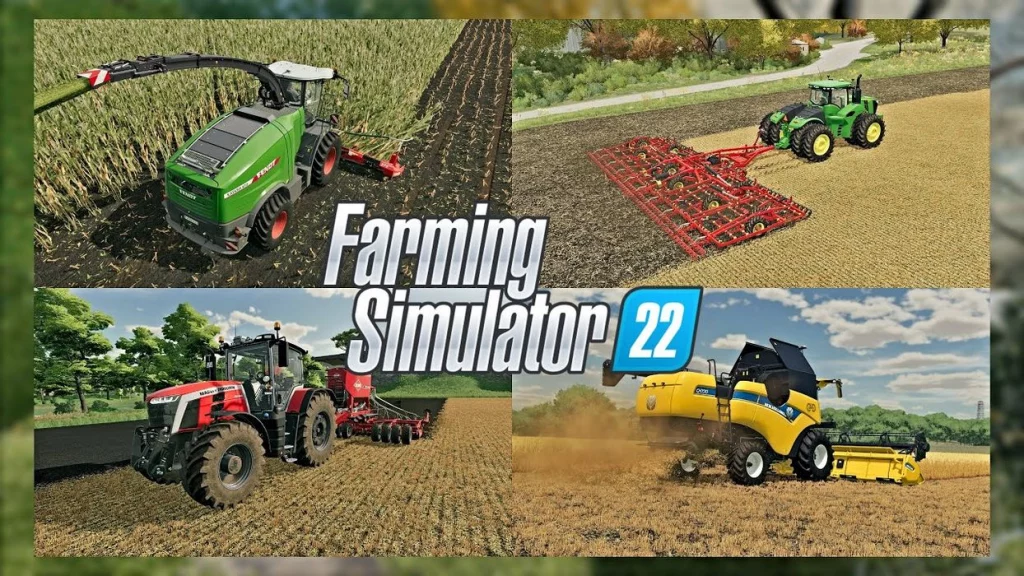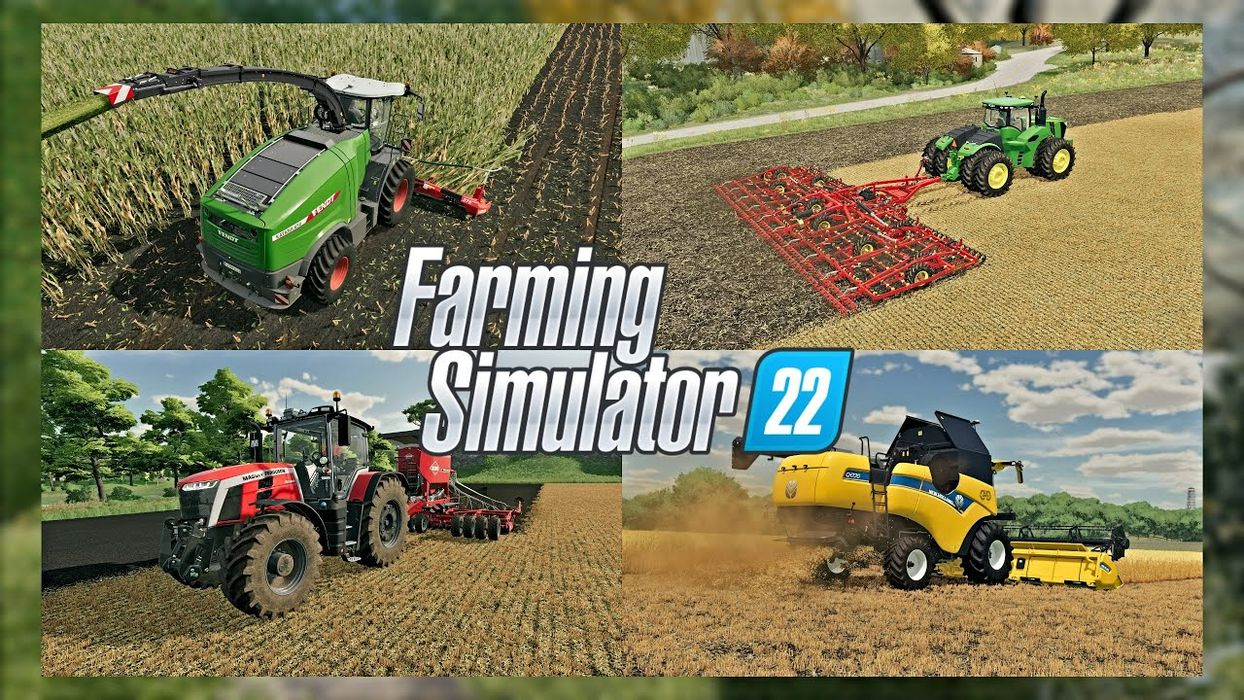 It is a fantastic video game that goes step by step to get you satisfactory results. If you follow the steps below, you can indeed become a pro-farmer at farming simulator 22. So, let's not waste time anymore and head towards how to play farming simulator 22 properly.
Related Game Post: Car Mechanic Simulator Review
Complete Step Guide:
Tools: Farming Simulator 22, Xbox, PC, Playsation
Estimated Time: 60 Minutes
Cost: 65 USD
Blistering the Soil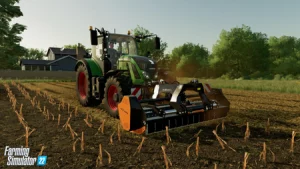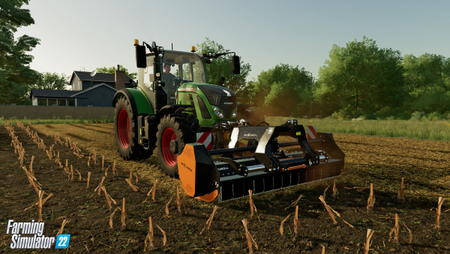 First, you need to scarify your soil so that it can. Then, be prepared for different processes such as sowing and fertilization. Finally, there is your specific area in which you will use a tractor and complete the scarifying process. After that, you can use extenders and plows to dig deeper; that is handy to get max crop.
Sowing Seeds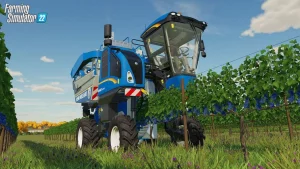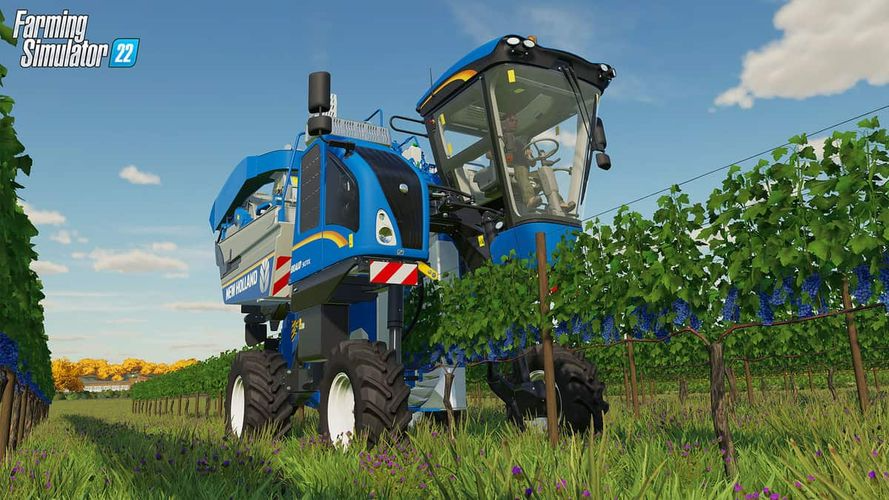 After doing the first step, now you are ready to sow seeds; for that, you can pick up a server that looks good to you. For different crops, there are various machines you can use. Try to select one that offers multiple functions so that you do not have to go out of the field to get another one.
Use of Fertilizers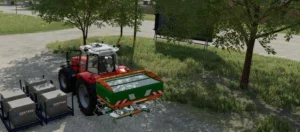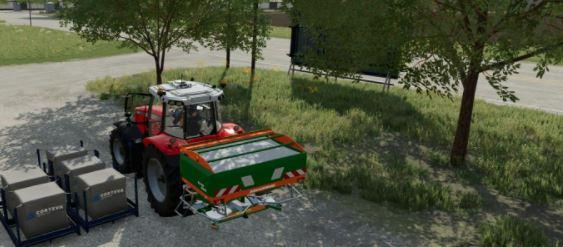 And the next step is fertilization. It improves the quality of your crops to the max. So, please do not skip it and use fertilizers in a moderate quantity to get the max results. You feel you are doing it physically during all this process, and it is super amusing to experience.
Reaping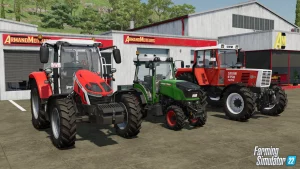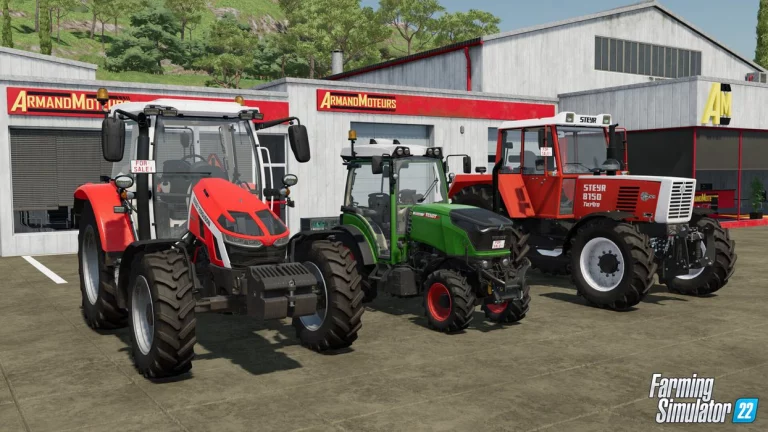 Now, the final step relating to fields comes, and it is harvesting. There are various machines of different original brands you can use. You should choose the reaping device that reaps the crop and continue to store it in a trolley. After all the harvesting, you can get your product out of the machine and transfer it to the container.
Transportation and Storage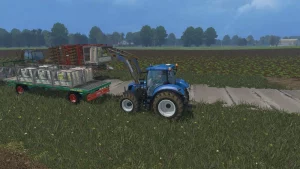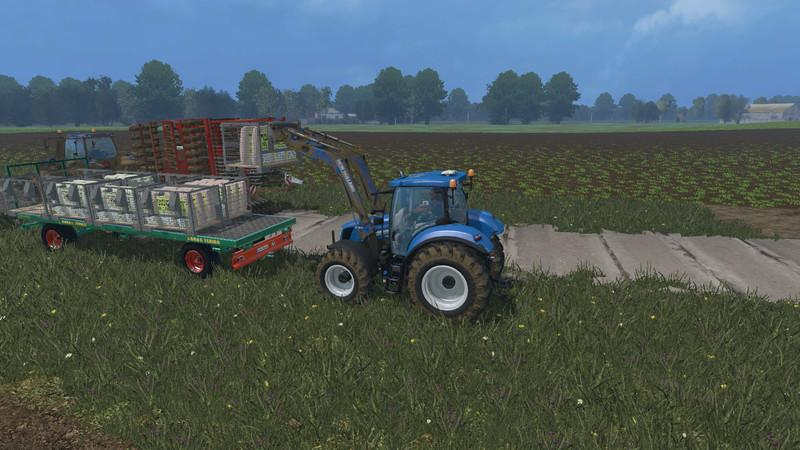 And now comes the step of storage. For keeping the crop in the warehouse, you need to use transportation, for which you can pick any loading truck, load the products in that and drive it yourself to the warehouse. Keep the crop in the warehouse till you get a reasonable price in the market.
Selling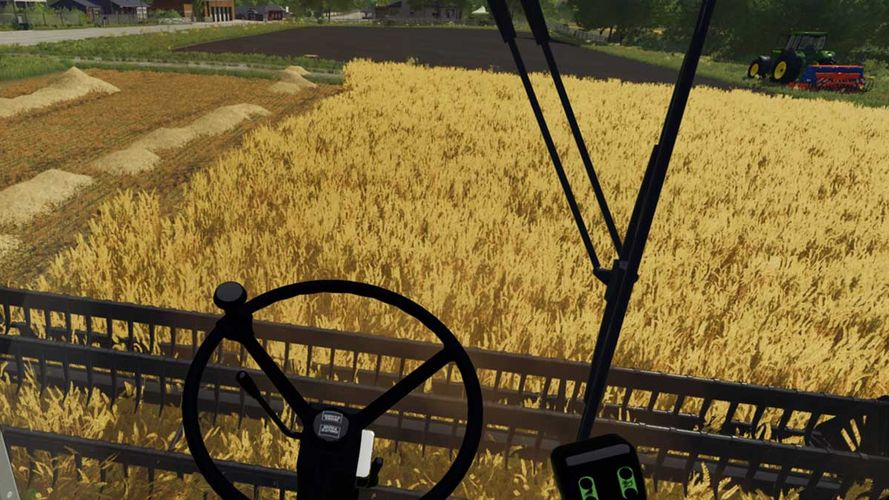 Selling is an art, and it will take practice and time to learn this art. Usually, when a product is short in the market, its prices go up. And that's the time you need to take your crops out from the warehouse. When you change the speed for checking the price, you can collect max money from shoppers.
So, this was the process of playing the farming simulator 22 step by step. All it takes is practice, and by the time you'll feel you are getting more and more crops with max profits.
I hope this Farming simulator 22 review has helped you know much about this video game. It is incredible and full of entertainment. It's not about entertainment only but gives you a mountain of awareness relating to agriculture. How to produce crops, and how to get max profits by using the right tools and fertilizers. It converts your ordinary time into quality time. It is an excellent source of peace of mind and amusement.

Final Words
What is the aim of the Farming Simulator?
It is a video game developed by GIANTS. It gives you awareness of agriculture and how to choose the best seeds and growing process step by step. It aims to entertain the players and make them interested in the natural process of gardening, plantation, and cultivation. 
How do you get good at farming simulators?
Begin the process by planting simple and easy crops, do not go for crops that require a hell of care and other technical assistance. By the time you'll feel you have developed basic knowledge that is a stepping stone to go for variations and take some bold steps. 
Is Farming Simulator 22 a good game?
It is a fantastic game in all aspects. It's an interface, and all the specs are extraordinary. It takes your gaming interest to the next level and in a positive direction. After playing hourly sessions, you do not feel you have wasted time and money; instead, you think you got to learn something valuable, and it is something I like the most about farming simulator 22.
Is Farming Simulator 22 out?
Yes, it is out. The Farming simulator 22 video game was initially launched in the market on 22nd November 2021. And it has earned a lot of love and popularity over a week. People are going crazy for it, and it deserves every bit of it.