Azeron cyborg keypad is my favorite piece of gaming. It is a replacement for the gaming keyboard and mouse. It is a cyborg edition with the most keys. The Azeron cyborg keypad is a standalone device. This is a highly fantastic gaming keypad. Azeron Keypad aims to combine all those keys into one compact palm to access quickly and closely. This keypad has 24 or 26 programmable keys set up as a keyboard specially designed for gaming purposes.
This is an innovative, tiny, and luxurious gaming hand keyboard for those who are enthusiastic about gaming. During gaming, no more wrist pain, even during long gaming sessions. The Azeron has designed two most popular keypads, classic & cyborg, that bring a new revolution in the gaming field. You can choose left or right-handed, an option available with the size 16cm to 22cm max sizes available for the gaming pad.
The keypad's palm rest is available for your convenience. Even flat or curved are available, but curved is best for easy and fast gaming. The keypad is designed to follow the natural shape of your hand to increase comfort so that you do not get tired in long gaming sessions. The choice is also available for color combinations that fit your setup. There is no extra cost, no bling, and no RGB illumination. The keypad design triggers it, like the rough texture on the body and the nail.
Azeron Cyborg Keypad Unboxing and Accessories
The Azeron keypad cyborg is a replacement for the keyboard. It is presented in an attractive glossy box. The packet includes:
A quick start guide.
Azeron cyborg keypad.
Thumbstick caps.
Connection cables.
Surprisingly a high-quality screwdriver with all the assorted tips.
The packaging includes extra screws to set up and maintain your gaming keypad. Three thumbsticks are included in the packaging and, most important, a quick start guide. This is primarily a 3D printed piece of tech, so you get that 3D print texture, but it feels nice and sturdy with the solid metal base to give it a pleasant and reasonable weight.
Setting up to these things and realizing one thing. The level of customization to fit your hand has stepped up a considerable amount from the model, especially in the towers, which not only can move back and like the previous model but now have height, curve, and angle adjustments thanks to these ball and socket style joints.
Each finger can move in any direction and be locked off by tightening the screws. The level of precise positioning you can get with the cyber is brilliant. Moreover, you can get a choice between curve and flag Palm rest too. In addition to extra finger movement on an additional little nubbin stick above the thumb, a removable riser lifts the other base about half a centimeter. No matter how you want this position, the cyborg can do it, which is a lifesaver.
Specifications of Azeron Cyborg Gaming Keypad
Next-gen adjustable ergonomics
The alternate layout of the top buttons
Ultimate thumbstick module (2 available versions) with adjustability like never before
Redesigned programmable 29-key layout
Mirrored option for lefties
Nameplate up to 8 characters
Programmable analog stick
26 programmable keys
Adjustable ergonomics
5-way directional switch
16 different colour combos
Nameplate up to 8 characters
Mirrored option for lefties
Azeron Cyborg Keyboard Manufacturing
The plastic frame of the keypad feels good. The extensions on the fingers have some density to them. When adjusting the button towers, they get into positions very well and ensure you are fully secure by a small cute driver that is very grounded with rubber pads and the bottom and so if you are looking to save on desk space, this will satisfy you.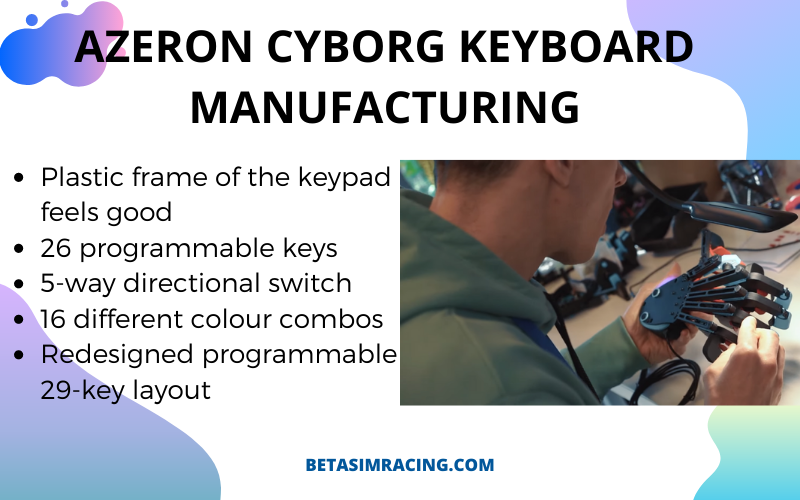 More Comfortable, Responsive & Faster Gaming
The Azeron Cyborg is a compact, unique, hand-built peripheral that provides an immersive gaming experience. The best thing is Azeron's compact design, which makes this device unique. It is speedy to use, and you will be familiar soon after getting used to this monkey hand gaming keypad. The level of quality of control is fantastic.
The next generation Azeron cyborg keypad is born for the races to win games. After getting used to it, you will never look back. It provides simple finger clicks to crush anyone in gaming. Also, provide complete comfort and rush in every game. The adjustment of the buttons, as well as its advanced towers, is relatively easy and at your fingertips.
Design of Azeron Cyborg Keypad & Features
The Azeron cyborg keypad design is incredible. It is an ergonomic, customizable keyboard replacement that is intended for gamers. In the start, essential towers look worrying when it comes to your hand. It feels natural.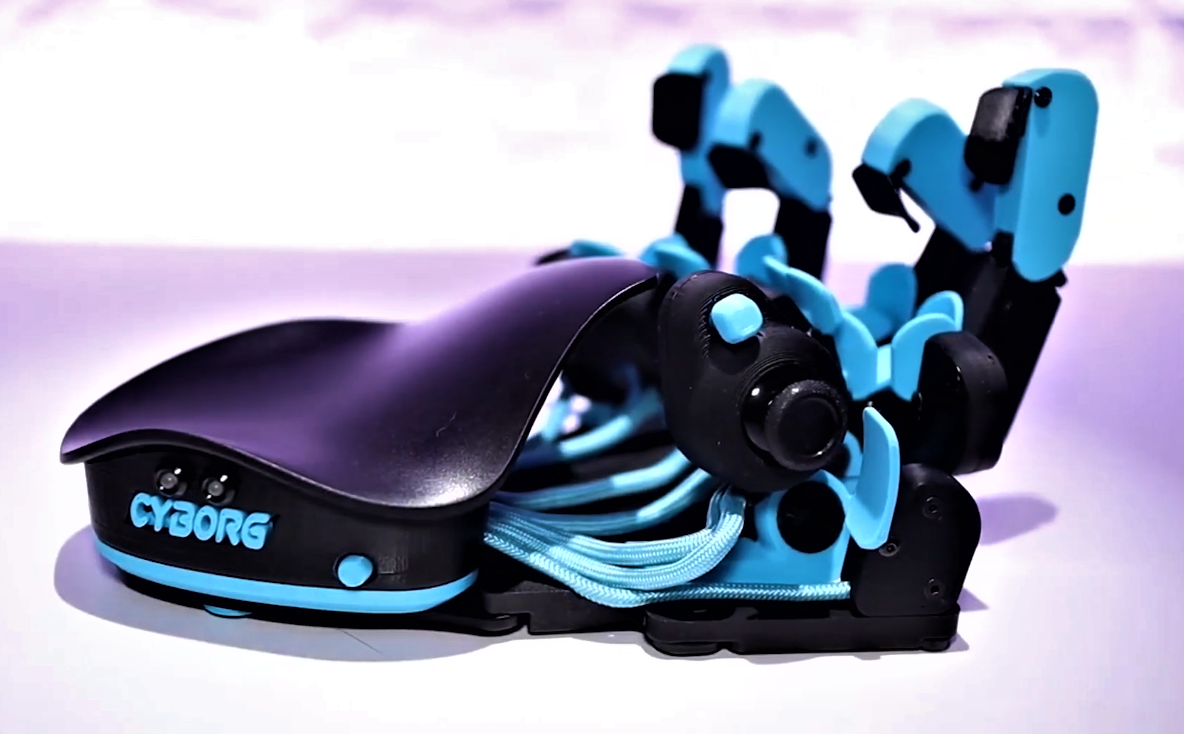 With the color code, you can select what you prefer, keypad and switches with different colors make this keypad stunning. The keypad adjusted in everyone's hand. The keypad is designed not only for those who are right-handed when it's come to left-handed people, but it also adjusts to them.
Hand Assembled
It has been spent many hours soldering, assembling, and testing each keypad. There are almost 113 soldering points,104 parts available, and 112 screws fixed in each keypad to make it incredible.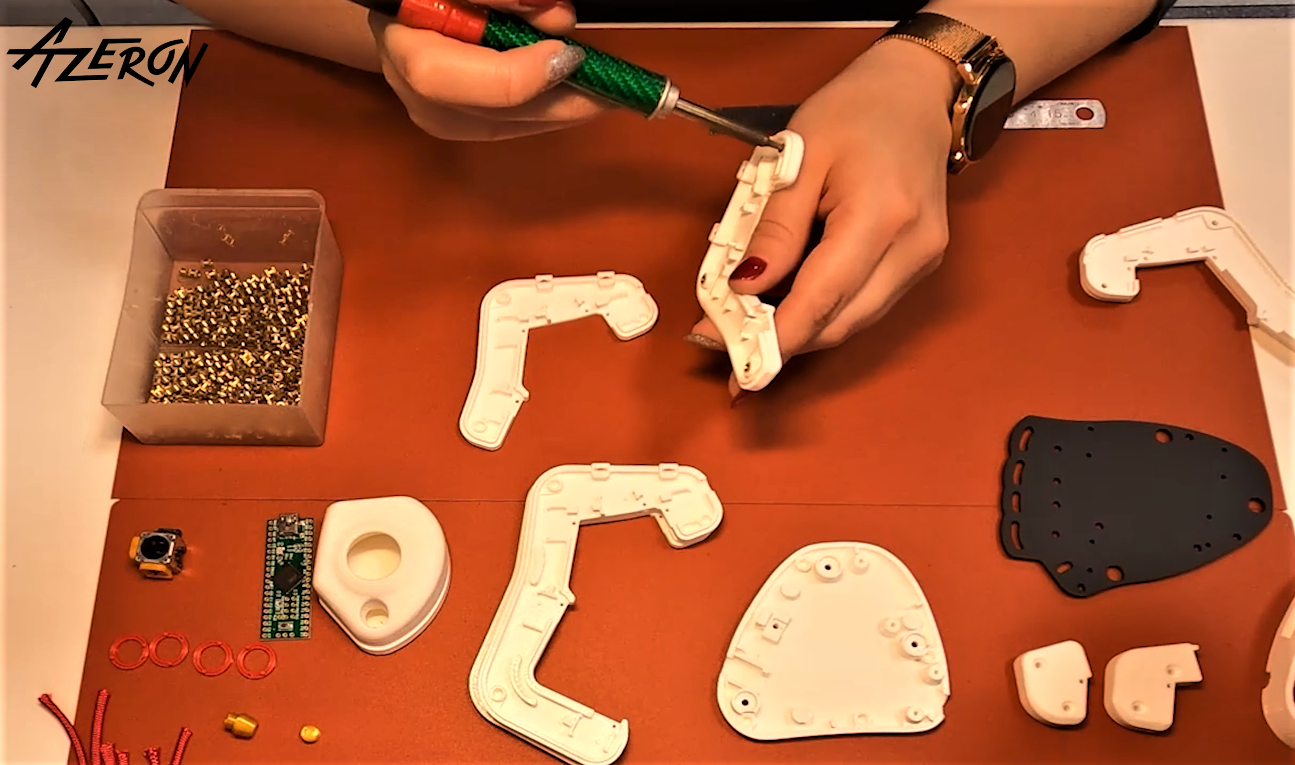 Redesigned Buttons
It is easy to reach the layout of the buttons of the gaming hand pad, depending on your choice. The cyborg keypads have 24 or 29 programmable keys to enjoy maximum comfort and endless gaming sessions. The assembly is made perfectly, with every button having an exact amount of tension. The fingers operate this device, and the thumb controls the analog stick.
Programmable Gaming Keypad
The Azeron classic design has 26 programmable keys, while the other cyborg design has 24 or 29 programmable keys. The all-programmable key replaces keyboard buttons, such as the controller button macro and the mouse button. Every button is connected with separate input. There are no connection matrices.
Thumbstick 360 Degrees or WASD Movement
A gaming keypad has limited keys and is arranged ergonomically to facilitate innovative clicks and to press keys for efficient gaming. The most common keys for gaming are W, A, S, and D, which are close to it. This style is referred to as WASD, which is optimized in gaming keypads only and also performs extra functions.
The thumb stick can be set up as WASD or its analog stick. Azeron supports WASD on analog sticks. It also supports the 360-degree movement for games. Adjust your desired angle, dead zones, and sensitivity. The assessment tool is straightforward to use. The programmable gaming keypad has a mid-click too.
Adjustable Key Towers
Azeron provides simple adjustments to every button tower and analog stick module. It adjusts the angle and distance for each of your fingers. The most comfortable choice is the medium option that has 16 cm – 20 cm hands.
Adjust Distance for Each Finger
There are millions of hand size measurements, but Azeron adjusts it very well by screws in various key contact areas for adjustment. Azeron gives you profound adjustment ability and is exceptionally comfortable. Lay your hand on the palm rest and ensure it is comfortable on the keypad.
Align your arm with the keypad. Fit the keypad with your hand by losing and tightening the screws. You don't need screws to completely adjust the tower position one by one for each finger; change the distance and angle of the towers so each of them aligns with your fingers.
It has customized colors for a unique and personal feel. Azeron controller buttons and mouse buttons together provide smoothness in gaming. The buttons Tower the get into position very well that you can fully secure with this cute screwdriver it's well grounded with rubber pads at the bottom.
Update Software
Visit the Azeron site, download the Azeron software, and install it on your PC. Plug the keypad into the PC using the provided USB cable. The LED light in the keypad will turn on, automatically connect the keypad, or software will ask you to connect automatically.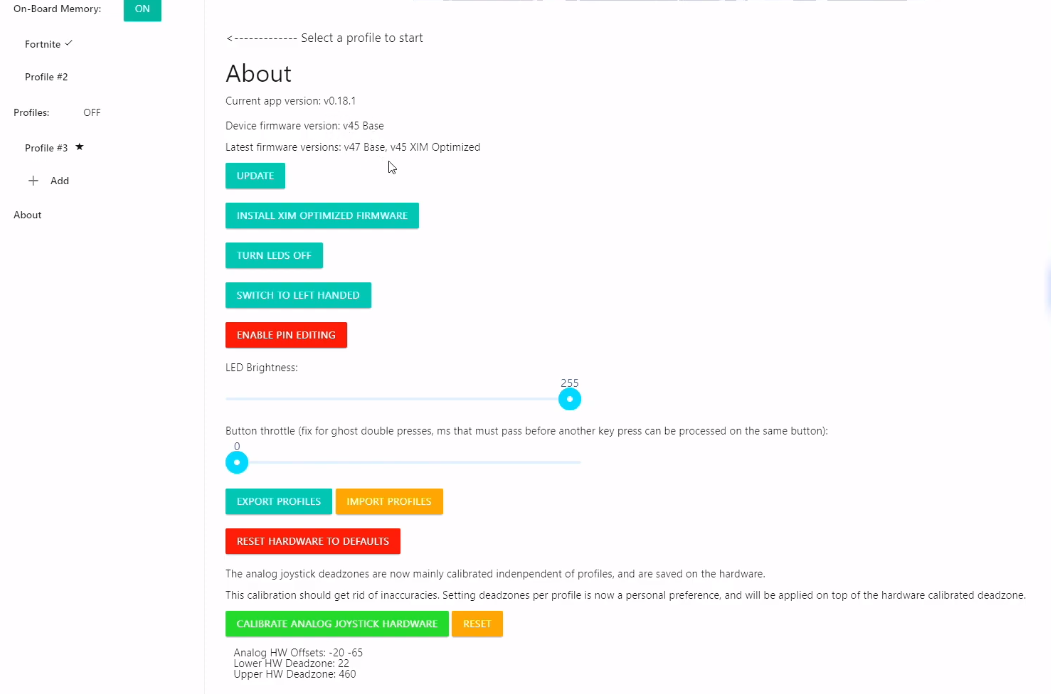 Read Also: God of War Ragnarok System Requirements
Benefits
Unparalleled color combination
Complete adjustability according to the user
Relaxed and comfortable feel
Many buttons for easy usage
Superb ergonomic that satisfies user's need
User-friendly wrist pad
2 favorite profile
Braided cables
5-way directional switches
Sturdy metal base
Anti-slip silicon pads
Drawbacks
Outdated USB connection
Prior practice is needed
A bit expensive
I refer to this gaming keypad for every beginner and professional gamer. Azeron cyborg keypad is an excellent option for controlling the game with one hand. It is ergonomic and compatible with different gaming consoles. The design is futuristic and gives a fast response time. The set of buttons is adjustable according to the user. The keypad is fully featured and satisfies users, for instance. Tiredness goes away, and you will feel relaxed using Azeron gaming keypad.

Final Thoughts