NVIDIA's new Generation powerhouse GeForce RTX 4090 has been launched now, and I spent last week testing this advanced featured GPU. It has created a significant benchmark in the real world of gaming. First, we must show the elephant in the room, RTX 4090. This is a large Graphics card the same size as the equally massive 3090 TI. Before it takes up three slots in your case, it's heavy and weighs 5.5 lbs.
It is a good and beautiful Graphics card with a silver and black scheme that debuted in NVIDIA 3000 series two years ago. NVIDIA's engineers have created an impressive spec sheet even compared to the still excellent 3090 TI. Let's dive into the raw numbers.
NVIDIA GeForce RTX 4090 Release Date
NVIDIA released GeForce RTX 4090 on October 12th, 2022. It is the most advanced GPU architecture with 76 billion transistors and a custom TSMC 4N process with a double AI performance. After this, RTX 4080 has been launched in November.
NVIDIA GeForce RTX 4090 Specifications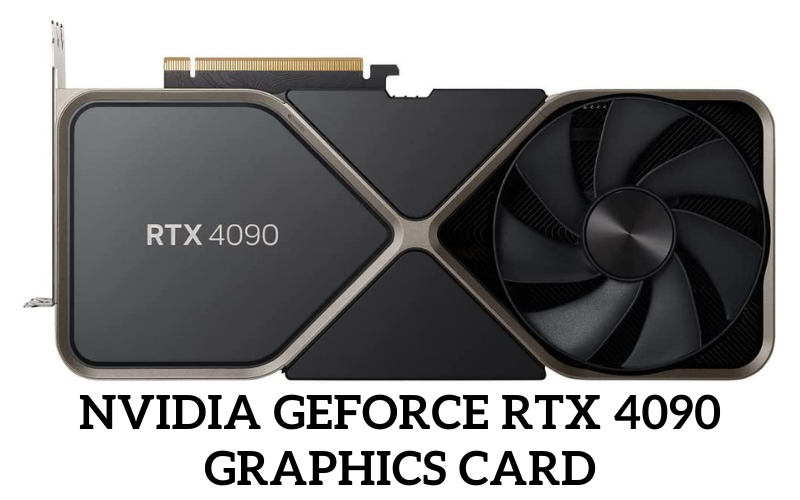 | Specifications | Value |
| --- | --- |
| VRAM | 24GB |
| Boost Clock | 2.52 GHz |
| Memory Type | GDDR6X |
| Base Clock | 2.23 GHz |
| CUDA Cores | 16,384 |
| RayTracing Cores | 128 |
| Tensor Cores | 512 |
| Bus Width | 384 bit |
| PCIe | 12 pin PCIe Gen 5 |
| Transistors | 76,300 million |
| Memory Clock | 1313 MHz |
| Bandwidth | 1,008 GB/s |
| Maximum GPU Temperature | 90 |
NVIDIA GeForce RTX 4090 Performance
RTX 4090 Founders Edition is a large GPU with 30 cm in length and 14 cm deep. It comes at $1599 with 2.52 GHz. It can boost up to 2685 MHz and has a 65.3-degree temperature. The memory temperature is 74.3 degrees and 77 degrees for both the BIOS. The noise level goes up to 42.1 dB. The founder edition takes 425 Watt power. RTX 4090 Wattage makes it favorable for gamers.
The founder Edition gives high performance for a single GPU card with low power consumption.
It is built with exceptional quality that is different from 3000 series GPUs. The Graphics card features 16,384 CUDA Cores from 10,752 on the RTX 3090 TI. The base clock can be boosted up to 2.52 GHz and 24 GB of GDDR6X VRAM. The specs make it capable of 83 shader teraflops of computing power, up from 40 on the 3090 TI.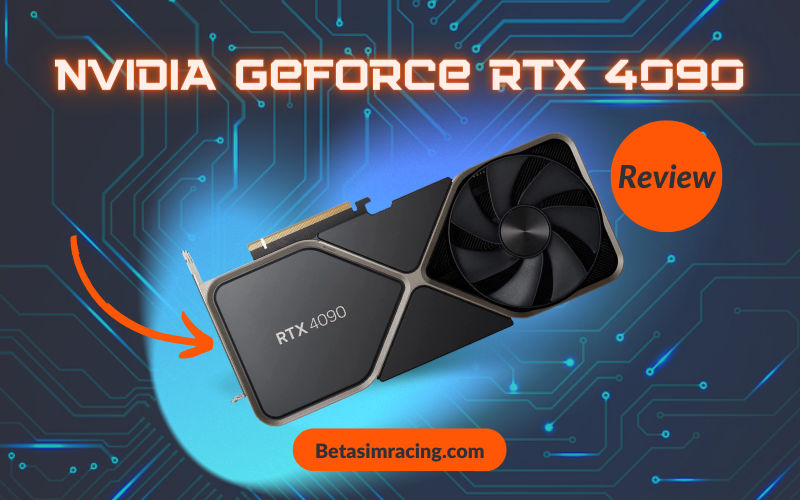 The RayTracing feature creates a massive jump in the Graphics card's performance. The GPU produces substantial results and improvement with 2X Ray triangle intersection and Shader Execution reordering. The test results show an incremental upgrade with an actual Generation leaps forward. The GPU is AI-enabled tech that lets gamers render at a lower resolution.
Outputs 4K are of visual quality nearly indistinguishable from Native 4K. DLSS 3 is exclusive to the 4000 series cards but offers a new feature that generates frames. 4th Generation Tensor cores and 2x AI performance make it incredible in gaming. There is a highly technical explanation on NVIDIA's site. The GPU tackles two sequential frames and uses AI chops to generate a frame between them.
DLSS3 AI Frame Generation
DLSS3 innovations are new headline technology that is a machine learning-based frame generation essentially on the GPU. The technology offers to speed up the processor used in the system. DLSS3 consists of some unique features:
It performs DLSS super sampling that renders the frame's lower resolution to upsample the Graphics according to the monitor used in the system.
DLSS frame generation utilizes optical flow sensors and creates AI-generated frames.
NVIDIA Reflex keeps the tabs on processing from the milliseconds of clicking the mouse.
NVIDIA GeForce RTX 4090 Encoding Performance
NVIDIA GeForce RTX 4090 review says that 2 sequential frames are rendered traditionally. DLSS3 comes in and generates a third frame in between the two. Traditionally rendered frames, the third frame is generated with the help of an optical flow field describing the movement of screen pixels and image features between these authentic traditionally rendered frames.
Optical flow is generated on a sub-processor in RTX 4000 GPUs called the optical flow accelerator this new third frame that is generated an AI frame you might want to call it is supposed to capture the time step or Gap in between these two frames and practice.
Cyberpunk 2077 is massively enhanced rate facing. It has more in common with the retail game with the new DLSS3 features integrated for my money Ray-traced Cyberpunk 2077 is one of the heaviest gaming workloads created, and it's the most interesting when looking at the DLSS3 offers.
There are two tests a circuit of cherry blossom market and a fast drive through night city and out into the desert. The market lives up to its reputation for burdensome demands on the GPU. I see the most significant uplift moving from native 4K to DLSS3 performance, which uses AI upscaling to deliver a 4K like the image from a base 1080p render across this short sequence.
There is a 2.58 times multiplier rising to a 3.99 times boost, factoring in DLSS3 frame generation moving on to the driving scene. The frame rate boost from DLSS2 alone delivers a 2.42 times multiplier rising to a 3.48 time with DLSS frame generation. DLSS3 runs at 20 FPS faster than the market. One of the most demanding Graphics workloads in gaming is super smooth, fluid on a 4K scene with psycho RT, and works flawlessly on an LG OLED CX screen.
NVIDIA GeForce RTX 4090 Benchmarks
Starting with our synthetic benchmarks, the GPU positively crashes through the wall. In 3D Mark Firestrike Ultra, the 4090 keeps an eye-watering score of 21,872. To put that in perspective, it is about 50% more than the RX 6950 XT score of 14512, which was the best I have recorded in-house until now. It is also far from the previous overclocking world record for Firestrike.
The 4090 has scored leaps and bounds ahead of every card. I tested the GPU with 26% at 1080p compared to 3090TI. The RayTracing synthetics continue this trend, with the 4090 nearly doubling and, in some cases doubling the scores of 3090 TI. These are some awe-inspiring numbers. Moving on to the gaming benchmarks, 4090 continues or dominates our standard four-game test suites consisting of Borderlands 3 gears tactics, Metro Exodus, and Total war 3 kingdoms.
All tests are running at the highest available Graphics preset with Rsytracing enabled. The 4090 does a noticeable lead forward of every other card I have tested across every game and resolution. This is the top-of-a-line card of a new generation.
Looking at the broader selection of games, precisely at 4K, the 4090 holds a significant margin over its predecessors. It ranges from 14 improvements in Metro Exodus to a 90% margin in the Shadow of the Tomb Rider. It means that the frame rates are all around or above 100 FPS, and remember, this is 4K max settings with RayTracing turned on again. Those are some awe-inspiring numbers. The 4090 does its success to NVIDIA's continued improvements to deep learning supersampling.
GeForce RTX 4090 Water Cooled
The RTX 4090 gives VRM power by liquid cooling. It uses a 360mm radiator to cool down the GPU without a radiator, tubing, or Coolant with a custom loop. The effectiveness of liquid cooling primarily depends on the Coolant's temperature. The 4090 shows a significant increase in the coolant temperature. The Coolant is viable for the GPU because of the hidden cable management.
It is connected to the GPU by a quadrupled heat pin adapter. It has 16-pin connectors that are Gen5. This water coolant is for the highly complex device with billions of transistors and mind-blowing GPU development. There is a 95m fan at the back with VRM. Inside the water-cooled, a cold plate and pump lock for the GPU extends out to the memory. NVIDIA locks the voltage slider for overclocking in the GPU.
Who Should Buy NVIDIA GeForce RTX 4090?
These people should buy NVIDIA GeForce RTX 4090. Gaming enthusiasts who
Look for optimum performance.
Can spend a lot of money on their passion.
Intend to play on 4K and 8K
Content creators who need Graphics excellency desperately.
RTX 4090 Comparison with RTX 3090 and RTX 4080
I have compared NVIDIA RTX 4090 with its predecessor RTX 3090 and its Successor RTX 4080. Here is the table of comparison.
| | RTX 4090 | RTX 3090 | RTX 4080 |
| --- | --- | --- | --- |
| GPU process | TSMC 5nm | Samsung 8nm | Nvidia AD103 |
| CUDA cores | 16,384 | 10,496 | 9,728 |
| Base clock | 2,230 MHz | 1,395 MHz | 2,210 MHz |
| Boost clock | 2,520 MHz | 1,695 MHz | 2,510 MHz |
| Memory | 24GB GDDR6X | 24GB GDDR6X | 16GB GDDR6X |
| Memory clock | 21 Gbps | 19.5 Gbps | 22.4 Gbps |
| Memory bus | 384 bit | 384 bit | 256-bit |
| TDP | 450W | 350W | 320W |
| Price | $1,599 | $1,749 | $1,199 |
NVIDIA GeForce RTX 4090 Price
The fastest and most advanced GPU costs $1599. It is the best graphics card for high-end gaming, with many latest features. You can buy it online from the official site NVIDIA. Some specific stores can provide you with this graphics card in the USA.
If you wish to buy this newest GPU, then have some extra amount to spend on some other compatible components. The price tag is higher, but when I talk gaming hardware capable of running like Cyberprunk 2077 in 4K with RayTracing and at a frame rate that can take advantage of a 144Hz monitor, it's hard to argue on the price.
Benefits
Multiplies performance with optical multi-frame generation
Full RayTracing with Third Generation RT Cores
Faster game recording and exports
Faster frame rates and DLSS3 speed up performance
GPU beyond gaming, streaming and creating
Most powerful gaming with 4K and 8K resolution
Dual AV1 encoders and excellent founder's edition
Drawbacks
Due to its large size, it can block slots of the motherboard
Sometimes bottlenecked below 4K resolution
What size case do you need for a 4090?
RTX 4090 can fit only Mid- or Full Tower PC cases. It is a large Graphics card that needs a good space to be set with other components.
What is the RTX 4090 size comparison with RTX 3090?
RTX 4090 is 12 inch x 304mm x 137mm in size while RTX 3090 is 336mm x 140mm x 61mm. 
Is 1000W enough for 4090?
A 1000W PSU will be good for 4090 due to its powerful performance. The GPU needs to run with high-efficiency components and needs a lot of power.
How much faster is the RTX 4090?
The latest RTX 4090 is much more powerful and faster than its predecessors. It is around 15% faster than RTX 3090 TI in Cyberpunk 2077.
What CPU will the 4090 need?
AM Ryzen 7000 series CPUs are the best for RTX 4090. The pair can give you higher frame rates in gaming and content creation. The performance of the GPU can be increased by 20% when using AMD's latest processors.