Have you ever used a USB for data transfer? I will tell you what it is exactly.
The USB (Universal Serial Bus) is an interface that allows data transmission between devices and a host controller such as a computer, laptops, and smartphones. It also connects peripheral devices, digital cameras, keyboards, printers, scanners, speakers, flash devices, external complex devices, etc. 
What are USB Ports?
The function of the USB ports is to connect the devices to computers for storing or transferring the data between devices and charging devices. Plug in the USB cable to the Port for the connection. Your desktop or laptop will show you instructional messages.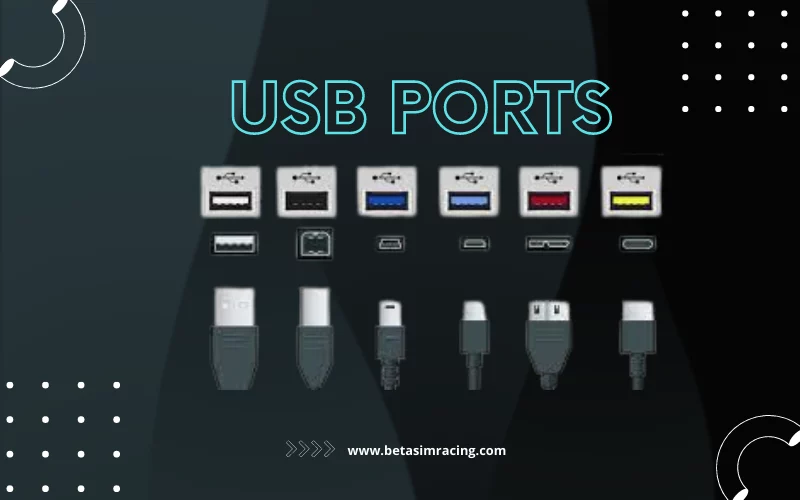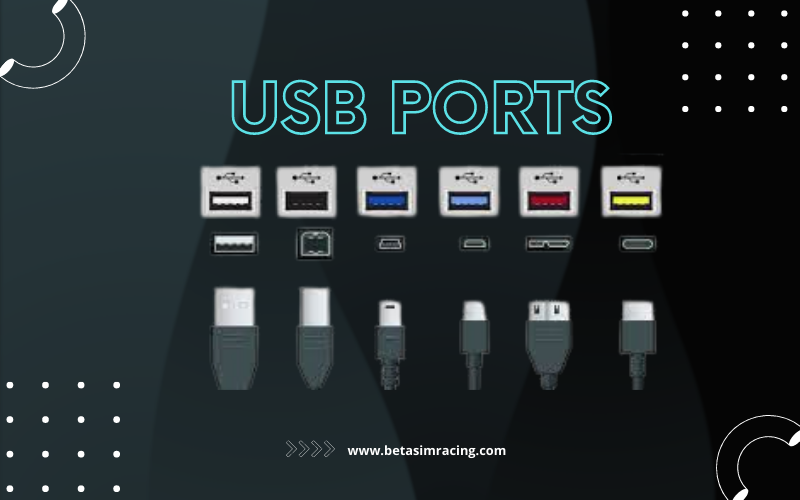 Follow them and transfer your data. Some computers may damage due to unplugging your USB from the Port directly. It is better to eject the USB from the computer icon and physically unplug it.
There are different positions of USB ports in different devices:
In desktop computers, USB ports are available on the front and back for convenience.
In laptops, the ports you will find on both sides.
In Tablets, you have a USB connection you will find in the charging Port.
In Smartphones, the USB connection is also in their charging port like in tablets.
What are USB Headers?
The connectors on the motherboard for extra USB ports in a PC are called USB headers. There are four types of USB headers used in computers around the world. For instance, a version 2.0 USB header is different from a 3.0 version. They are built according to the requirements.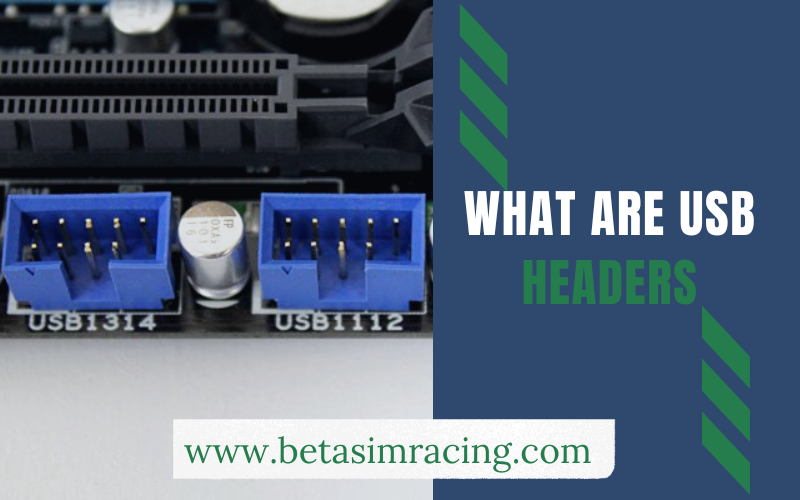 Do you know how the USB works? When a device connected via a USB port, the computer will automatically detect the type of the device and load the driver that allows it to work correctly. 
Read Also: Gaming Motherboard Under $100
USB Header Types
There are different types of USB headers.
USB 2.0 Header
USB 3.0 Header
USB 3.1 Gen 2 Header
USB 3.2 Gen 2×2 Header
Latest Article: Do Motherboards Come with Wifi and Bluetooth?
1) USB 2.0 Header
It was released in 2000. It can transfer the data speed of 0.48 Gbps. The USB 2.0 header motherboard is a high speed and interfaces A-Type. They are small, and 9 pins are arranged in a 5×2 grid. The 10th missing pin from the lineup serves to align the plug correctly.
2) USB 3.0 Header
The USB 3.0 header motherboard was released in 2008. It can transfer the data speed of 5 Gbps. It works on super speed and interfaces option "A-Type." A USB 3.0 header motherboard has 19 pins arranged in a 2 x 10 array.
3) USB 3.1 Header
USB 3.1 Header was released in 2013. It can transfer the data speed of 5 to 10 Gbps in 1st Generation and 2nd Generation. It works on super speed and interface Type A & C.
4) USB 3.2 Header
USB 3.2 Header was released in 2017. It can transfer the data speed of 5 Gbps to 10 Gbps in 1st and 2nd Generation. It works on super speed+ and interface A & C Type.
USB 3.2 Gen 1 Headers

: Knowing about USB 3.2 gen 1 headers, you will see that they are the same as 3.0 headers. They require the same connectors and transfer at the same speed.
USB 3.2 Gen 2 Headers

: USB 3.2 Gen 2 headers provide 20 Gbps speed. They are the fastest and the latest headers. It supports a Type C interface.
Latest Blog: Evil West Gameplay & Sea of Stars Gameplay, Release, Requirements
USB Header Splitter
There are several USB headers splits in the market. A USB Splitter is a wired device that connects other devices to a computer. It enhances the number of available USB slots that allow a computer to increase options or add functioning other devices such as printers, scanners, cameras, speakers, keyboards, etc., for users.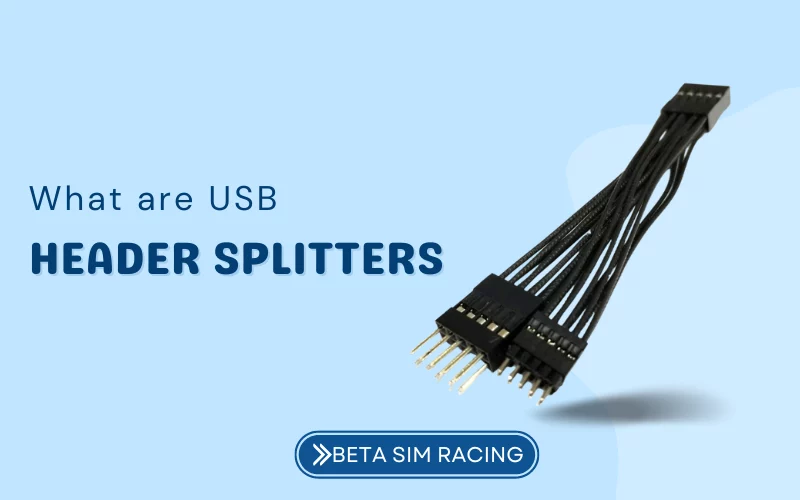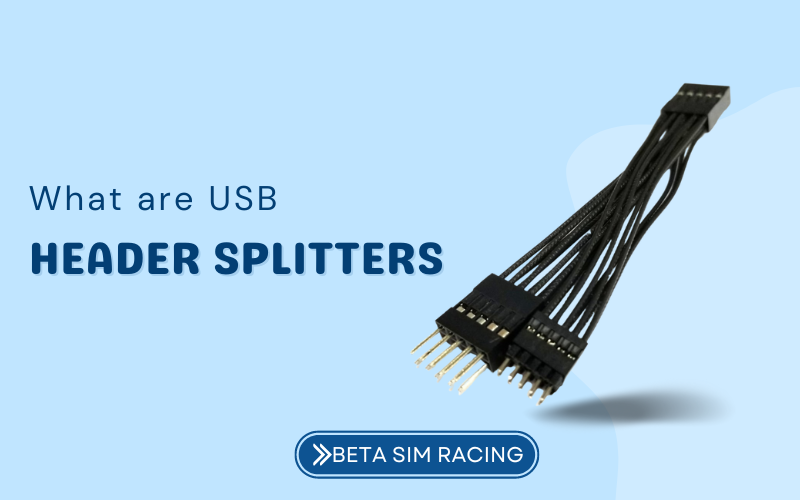 These USB header splitters are helpful in gaming when the gamer needs to connect with gaming accessories. A PC can support 127 USB ports simultaneously with the USB header splitter. For extra convenience, USB header splitters are safe to use on any computer device. This can affect the performance of the USB Hub as all the devices will share the bandwidth of the Hub.
Host, Port, and Receptor
Some other terms are important to understand. The slot which connects one end of the cable to a device is called Port. The thin side is connecting to the device. The Host is the device that transfers the data; the device that receives data is called the receptor.
If you wish to transfer data from your mobile phone gallery to the laptop, then your smartphone is the Host. The laptop is the receptor, and the Port is the USB cable connected between the laptop and smartphone.  
What are USB Connectors?
USB connectors are the cable headers that join your smartphones and computers with their peripherals. The phone charger also has a USB connector that you connect with your phone to charge it. Android cables are micro USB cables. USB -A is the most common connector for connecting other devices on every desktop and laptop.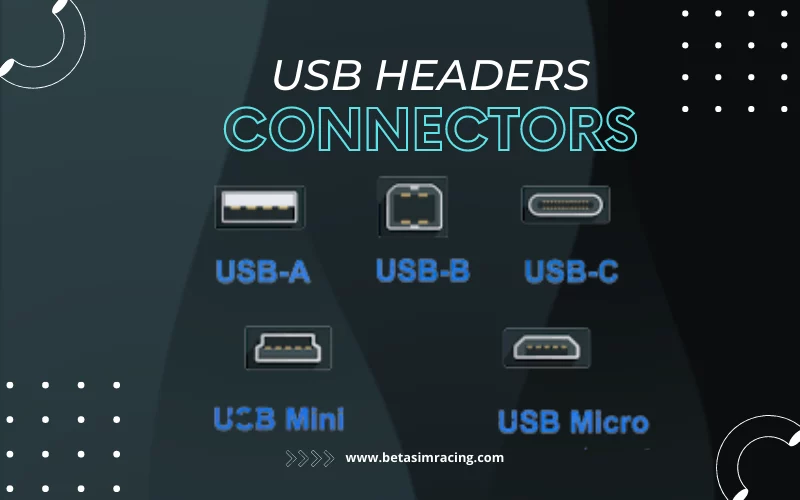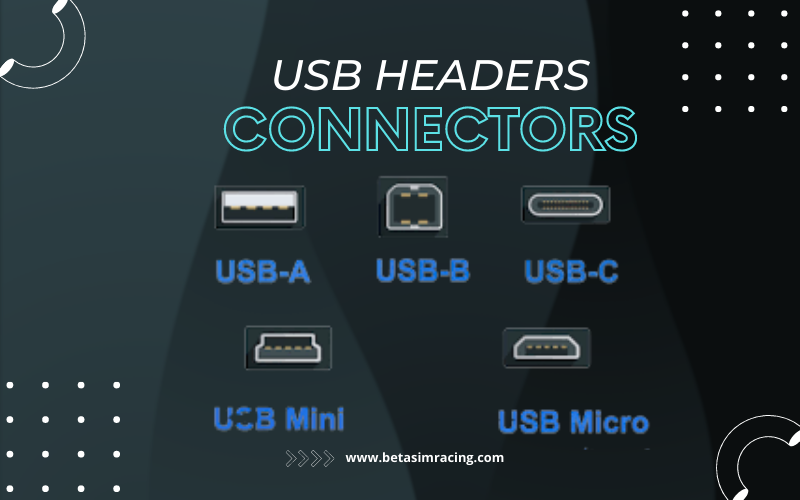 USB Connectors Types
The types of USB cables or connectors are mentioned here and used as per requirements.
USB-A
USB-B
USB-C
Mini USB
Micro USB
Lightning Cable
USB-A Connectors: These are called A-Connectors, are rectangular and flat in shape, and known original USB connectors, supporting almost every USB version from USB 1.1 to USB 3.0. They are used in computers to connect keyboards, mice, audio systems, etc.
USB-B Connectors: They are called B types connectors and squared shaped. They support Universal Serial Bus version 3.0. They are used to connect printers and scanners, and other storage devices. 
USB-C Connectors: The Type C connector is small and thin. It comes in an asymmetrical shape and oval appearance. It looks different from type-A and type -B. It supports USB 2.0. 3.0. 3.1, and 3.2. It is using to transfer the data from one device to another and charge devices. There are several devices in which type-c is used, such as smartphones, smartwatches, and headphones.
Mini USB Connectors: The mini USB connectors are available in type A and Type B. They are used in small devices such as smartphones, game controllers, and portable cameras. It is available in USB 1.1 and 2.0 speeds.
Micro USB Connectors: Micro USB is also available in the market with Type A and B, which are used to minimize space in devices. These ports are only in tablets, game controllers, and smartphones. They are designed for USB 2.0 and USB 3.0.
Lighting Cables: It usually is available with Type-A connectors and Apple's proprietary. It is used in iPhones, Airpods, iPads, and iPod Touch for charging purposes and data transfer. The Lightning name might also denote that the cable can transfer data faster than the current cable that Apple's been using for several years.
USB C Header Motherboard
The USB-C type headers are also a connector. It's just a new USB connector in small size and fits either way up, then USB type A and B. It also can be added to your computer. It's pretty simple and easy to add USB-C ports on desktop computers.
If your PC motherboard supports it, then you can add a USB C header motherboard to your computer. It gets you 4 high-speed data lanes, and you can take its advantages.
Latest Blog: What Does A SATA Port Look Like? Types of Ports and Cables
USB Headers Hacks (Pro Tips)
There are different perspectives of the hackers and experts that show your computer can be hacked through the USB. You must be careful while using different USBs and cables.
There is a USB Killer device that can damage the computer. An inverting DC converter starts when you plug the USB into the port. It charges the capacitor to -110V. The field transistor opens concurrently. It is used to apply -110 V to the USB interface signal lines. The transistors stop working, and DC will be active with -7 V capacitor voltage.
USBDriveby is another hacker device that can hijack a computer within 30-60 seconds. It also disables passwords and security. Lastly, it enables remote manipulation for the computer. Keysweeper pretends to be a wall charger. They functioned to send SMS for the targeted words like a bank. USB password Stealer can steal the passwords present on the computers. To avoid any mishaps, you need to be careful about the physical access to your computer. 
Now you have been clear about what USB Headers are on a Motherboard. You can select the USB connectors according to your laptop and computer. Most motherboards have 2.0 and 3.0 headers. This rectangular connector supports different devices with your motherboard.

Summaries Note