Task Host is a Windows program, not a virus or malicious software. You don't need to be concerned that it may harm your system. When you shut down your computer, Task Host ensures that all running processes end to prevent data and program corruption.
Task host is a general-purpose process that hosts programs that launch from DLLs instead of EXE files. I firmly advise you to terminate any running apps before turning off or restarting your computer.
However, if you believe that no programs were running when you chose to shut down, forcing shutdowns is typically not a good idea. You might long press the power button as a last resort if it takes a while. Let's see more information about what is task host Window 10.
What Does Task Host Is Stopping Background Tasks Mean?
Is task host window important? Yes! Because the Task Host window stops your computer from shutting down. If there is a problem with Windows' automated updates or if you try to shut it down while a crucial installation or a program with unsaved data is in use. Additionally, certain system options, such as Fast Startup, can be a factor in the issue.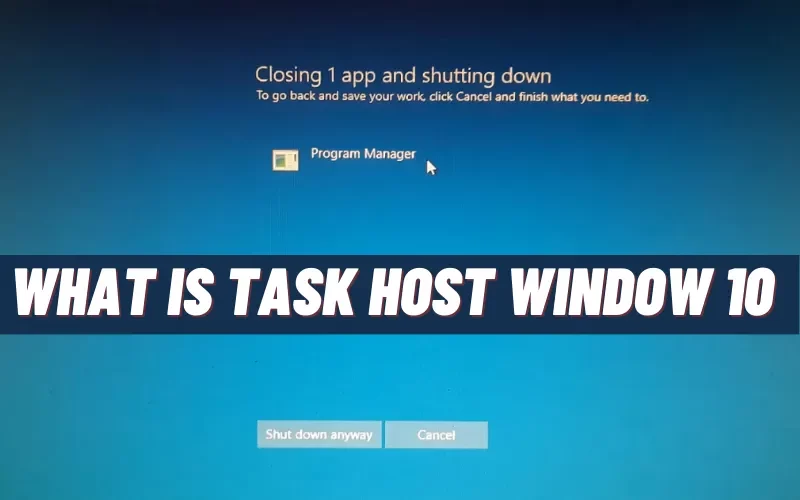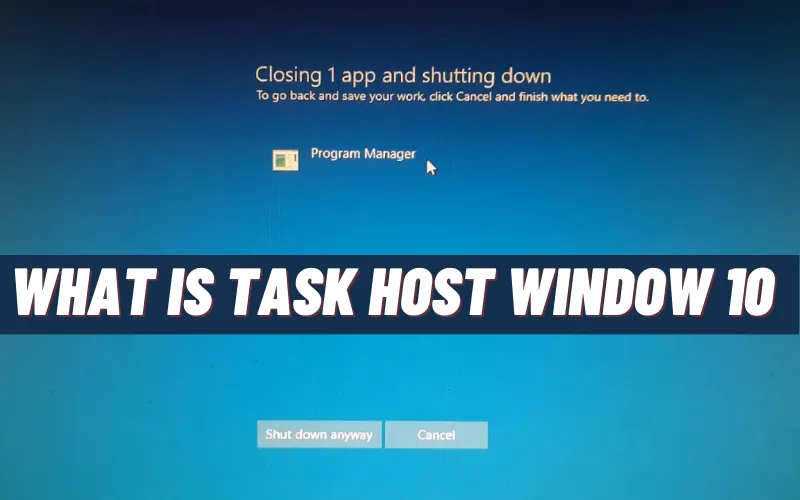 Read More: how to clean a motherboard
How Can I Get Rid Task Host Window Message At Shutdown?
Now, let's see the task window fixes. These errors typically persist for 30 to 60 seconds until they disappear. The installation procedure, however, might need fixing if it delays the shutdown process for a considerable amount of time. Here are some options you might want to consider:
1) Turn off Fast Start up
Background jobs may be stopped by Task Host while using Hybrid Shutdown or Windows' Fast Startup functionality. Therefore, you must disable fast startup. It is how you fix the windows 10 task host window message at shutdown.
To enter the Run dialogue, concurrently press the Windows and R keys. Type powercfg.cpl and click OK.
Click From the left pane, and select the power button's function.
Next, select Change settings that are not available now. You should select Yes when the User Account Control warning occurs.
Untick Fast startup should be enabled, then click the Save changes button.
2) Modify Wait To Kill Service Timeout In The Registry Editor
The second approach entails using Registry Editor to modify WaitToKillServiceTimeout. These are the instructions for how do I turn off task host window:
To launch the Run box, press the Windows key and R simultaneously. To launch Registry Editor, type Regedit and press OK.
Next, select the next route: HKEY LOCAL MACHINE on the computer, then SYSTEM, then CurrentControlSet, then Control.
Change the value of WaitToKillServiceTimeout to 2000 and then click OK.
Go to the next path, which is as follows: Desktop: Computer->HKEY CURRENT USER->Control Panel.
Select New > String Value by right-clicking the empty area in the right pane. WaitToKillServiceTimeout is the name of the string value.
Click Modify from the context menu after right-clicking WaitToKillServiceTimeout. Under Value data, enter 2000 and press OK.
Restart your computer now to see if the problem has fixed. If not, try the next method.
Latest Article: Microsoft vr console is not focus
3) Verify That No Programs Using Unsaved Data Are Active
Verify that your computer is not still running any of the programs you attempted to install but, for some reason, forgot to do. The problem will probably arise if you try to turn off your computer in the middle of an installation. The same holds if you try to shut down your computer without first saving part of your unfinished app data.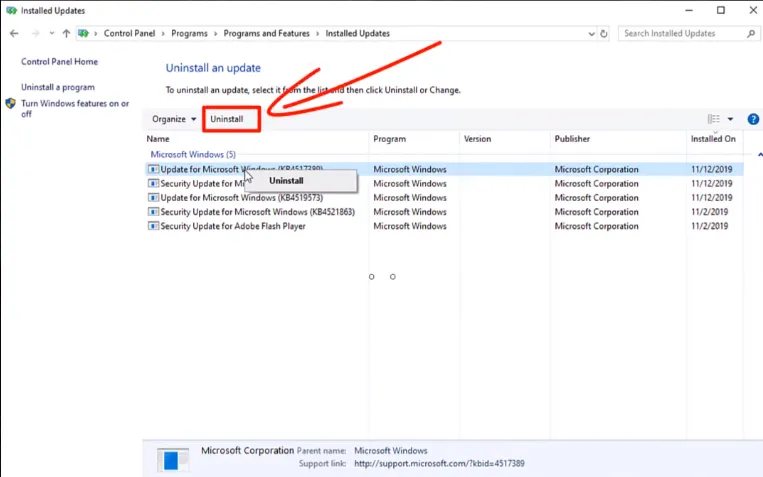 Going back from this window will allow you to save unsaved data, let the installation finish, stop the program, and power down your device. You should rule out problems with Windows Update when trying to close running programs or apps with unsaved work. You can accomplish it with the aid of the next few fixes.
4) Conduct A Defender Offline Scan
When restarting, the defender offline scan runs a deep scan. Even difficult malware that cannot identify otherwise will eliminate by doing this.
To access settings, press the Windows key and I.
Then select Update & Security.
Select the left panel for Windows security.
For virus and threat protection, click.
Select Options for scanning.
Choose Microsoft Defender offline scan as you scroll down.
Now click Scan. Your computer will restart, and then the scan will begin.
5) Reinstall Any Recently Installed Windows Updates If Necessary
This method is to remove any recent updates installed automatically to ensure they aren't the source of the issue. You may learn how by following our guide to updating Windows 10 and 11. Updates like KB5012170 should remove from the list of recently installed updates because they are known to be the culprits.
You will have to reinstall them after deletion. Press Win + I and choose Windows Update from the left sidebar to do this. After that, all available updates will install automatically after you click Check for Updates.
More Information: how to fix a discord fatal javascript error
6) Use the Windows Update Troubleshooter
What is background task host windows 10? A background-running Windows update file can result in this problem because it cannot be stopped manually and runs in the background when installing Windows updates. Another point is that a botched Windows update will be stuck at the installation stage and continue to run unless you run a Windows update troubleshooter.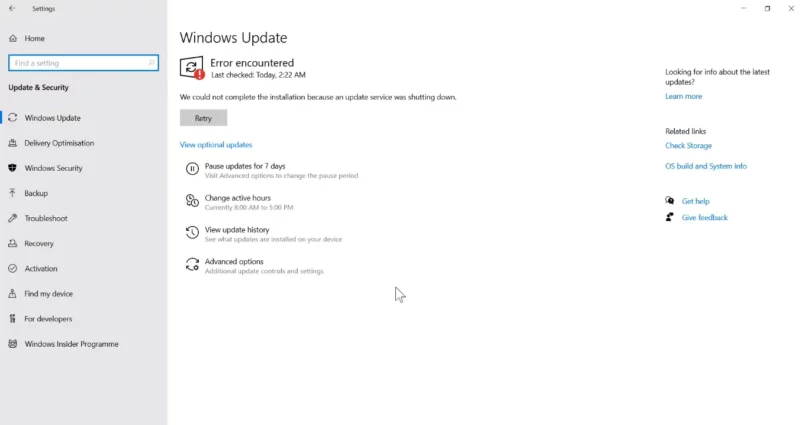 The update file locates in the directory shown below:
Start the Start Menu by typing Settings.
Navigate to Update & Security under Settings.
After selecting Troubleshoot, select Additional Troubleshooters.
Click Run the Troubleshooter after selecting the Windows Update troubleshooter.
Once finished, restart your computer to see if the problem resolve.
Check This: how to fix discord update failed error
7) Disable Conflicting Third-Party Services
There have been a few instances where third-party services and Microsoft Update components have clashed. They could therefore be to blame for the current circumstance. Thus, turning off these services could be able to remedy the problem. To disable them, adhere to these steps:
You can access the System Configuration window by entering System Configuration in the Windows Search box.
Activate the Services tab.
The option to hide all Microsoft services should select.
Click Disable all, then Apply and OK to disable everything.
Click Restart when the subsequent prompt comes up to see if the issue still exists.
8) Software Distribution Folder Cleanup
The software distribution folder can also include corrupted Windows updates because it provides the information Windows needs to install the updates. Thus clearing it may help to resolve this issue.
To empty the program distribution folder, follow these instructions:
Command Prompt will appear when you click Start Menu.
To run as administrator, click.
To terminate the Windows Update service, use the corresponding command: net stop wuauserv.
To open Run Program, press Windows + R.
Click OK after entering the following directory: C:\Windows\SoftwareDistribution
Here, select every file, then click Delete with the right-click menu on the Window.
Once all the files are deleted, restart the Windows Update Service by performing the following: net start wuauserv.
Can I End Task Host Process For Windows Tasks?
No! You shouldn't delete or terminate the Host Process for Windows Tasks. Stopping it will simply cause your Windows machine to fail because it is crucial to loading DLL-based services.
Is It Acceptable To Close Every Background Process In Task Manager?
Terminating Windows processes may result in incorrect application operation or a computer crash. These programs are essential to the efficient operation of your system. Therefore, unless you are an expert, you should always keep them.
Is The Task Host Window A Virus?
Not a virus or malicious software, Task Host is a Windows program. You don't need to be concerned that it may harm your system. When you shut down your computer, Task Host ensures that all running processes end to prevent data and program corruption.