The operating system has control over all the internal and external hardware connected to the computers with the help of drivers. Drivers are like interfaces between hardware components and the computer's operating system. So if you feel any problem with your computer, you must know that it may cause by fault drivers. They might need to update or installed correctly.
Drivers are needed to update because they help the operating system work smoothly and flawlessly. These precautions are also applicable to motherboard drivers. Motherboard drivers are responsible for communication between CPU, RAM storage and peripheral devices. You also need to update GPU drivers. It's recommended to update motherboard drivers regularly to avoid more significant trouble.
The motherboard is the main component of the computer, so you have to make sure that it functions work properly. If the motherboard has some issue, your computer is paralyzed. If you want to enjoy a good performance, you have to update your motherboard drivers.
Let's further discuss the methods of updating motherboard drivers and downloading, how to check for motherboard driver updates, etc., without wasting our time.
What Are Motherboard Drivers?
Let's try to understand what drivers do and why they are needed. Our computers are made from 2 main components one is software, and the other is hardware. You are using hardware for interacting with the computer, like a keyboard for input and a display for output. Some physical components like motherboard, memory and processors.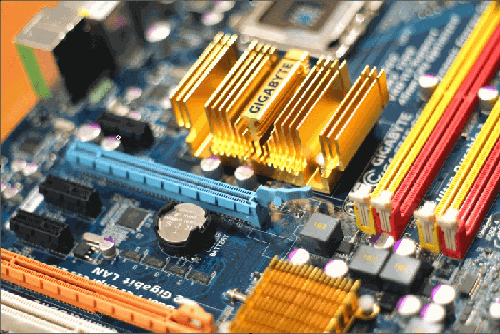 Software's are responsible for converting all the inputs and commands sent to the computer, and you will understand it with the help of hardware.
You use computer/and gigabyte motherboard drivers to ensure that your software and hardware communicate flawlessly. If you want to use the hardware, you just need to install specific drivers. It will help the hardware access the resources, and we can understand them easily. Let's get to know how to update mobo drivers?
Also Read: Can't Hear Anyone on Discord?
Why Do You Need To Update Motherboard Drivers?
Installing the new version of any drivers has all the necessary improvements, and the previous version's bugs are also fixed. It will give you the better software compatibility that you have ever enjoyed. Because if your drivers are outdated, it will cause problems for your system, affecting the motherboard performance, cause overheating and other problems.
You need to update your drivers to avoid these problems. Outdated drivers will increase the security issue of user data. Your one mistake leads you to lose important information. Because attackers will benefit from your small mistake and take advantage and get your valuable information.
In short, updating your driver's the most important thing to do. You must check for driver updates from time to time to keep updating them
Also Read: How To Clean A Motherboard? 6 Simple Steps
How Do I Need To Update Motherboard Drivers? (Three Easy Ways)
There are many ways to update the motherboard and check if the drivers are updated or not. Let's talk about what are the easiest ways to update the graphic drivers, and how do I update my motherboard drivers?
There are some other drivers that you can update with the help of the operating system and software:
1) Update Center
Almost every operating system has an update center to check and update the new versions of software drivers that you are using on your computer. When the new version is available, it will notify you. This center update system is found in the device configuration as with windows.
On the window update system tab, click on the settings.
Then find the check update button and click it.
It starts scanning and checking for driver updates.
If new motherboard driver updates are available for your system, download them and install them. It may require restarting the computer after updating so you can reboot or restart it to enjoy better performance.
Apple motherboard also takes care of the driver's updates for its users. If you are worried about how to check computer drivers? Let me help you:
Find the Apple menu settings and select software update from that tab.
After that, check for updates. Update your current drivers by clicking on the update now button if they are available.
When the drivers are updated, you will notice that the update is completed by a pop-up message.
2) Manual Method
Suppose you find that a new version of motherboard drivers is not available on the center update system. Don't worry; you just need to do it manually by downloading the drivers from the Motherboard vendor website. Are you worried about how to update motherboard resources? Follow this same method and search drivers on the Asus vendor website.
If you want to install them manually, you have to be cautious. You have to follow the instructions carefully to install the motherboard drivers without any errors. Most drivers have complete installation packages for specific operating systems you are using. Just make sure to download the right package according to your operating system.
For Windows, just run the drivers system on administrative mode and follow the few self-defined steps to install them correctly because the information given by the manufacturer is good enough to install the motherboard drivers.
3) Third-Party Software
If you cannot update them according to the above method, you want to use some software to install them or update them. Some third-party software provides the facility to its users by quickly updating the motherboard drivers like driver Booster. You can call them a computer motherboard driver updater.
It installs the drivers and collects different information about your system to help them find the best available drivers for the components you are using. Many applications are fast. They give you updates in just one click. This one-click will help you to update the bulk of required drivers.
But it might be risky if you are using this method to update your system drivers. But you can avoid it if you pay more attention to the updated and installed drivers with the help of this software from trusted sources. Some third-party software provides paid services, so it will be costly if you want to use this method.
Also Check: All Games System Requirements
How to Update Motherboard Drivers Windows 10?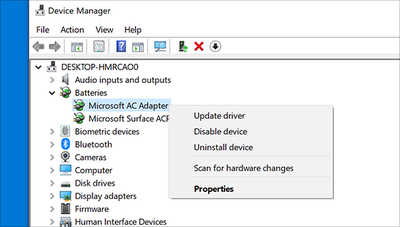 How to update motherboard drivers for Windows 7 and 10? There are several ways to update motherboard drivers on windows 10, but I'm discussing some of them. The first method is how to update chipset drivers Windows 10 and 7, 8:
How to Update Motherboard Chipset Drivers?
Are you stuck at should I update my chipset drivers? Yes, you can if needed you can use these methods to update Asus's or ASRock motherboard drivers. Follow these steps:
Right-Click on the Start menu of your computer or laptop. After that, click on the device manager from the available list.
Select the device manager window after expanding the system device Category. Then right-click on the chipset drivers if you want to update.
Then click on the option of update driver from the menu.
It will show you the two options for updating. You can select the automatic search for updated driver's software option. It will automatically install the updates of the motherboard chipset drivers.
Windows automatically search the updated drivers. You just need to install them on your computer by following on-screen instructions and directions.
If you are not satisfied with this method, you can use the alternative method to install and update motherboard chipset drivers manually in Windows 10.
How to Update Motherboard Drivers MSI?
Here is the way how to check if drivers are up to date in MSI:
Just click on the window + R. It will open the Run Window.
Just type devmgmt. MSc on Run a tab and click on the ok button
After that, select the driver's category that you want to download and install.
Right-click on install drivers from the pop-up menu. And choose the installer driver button.
Once the installation is completed, you may need to restart your computer.
Also Read: Starfield Game Released Date
How to Update Graphics Drivers?
First, you need to find the VGA, Intel, AMD, or NVidia graphics under the display adapter.
Double click on the graphic card and then move to the driver tab.
Then click on drivers updates.
Select automatically search for updates. Then install it accordingly to on-screen instructions.