The current absolute state of Counter-Strike in 2022 is like an old mansion, beautiful and functional. It has history, but when you go inside and look around, you realize that the whole thing is being held together by duct tape and could collapse at any moment.
The people who built it are long dead. It looks more like a Winchester house than the Biltmore Estate. There are Hallways spreading around everywhere. Some staircases go nowhere. It looks more like a bowl of spaghetti than a steak dinner.
Counter-Strike is the best FPS game. It is a game where your character doesn't get better, but you get better. It's a game that takes mechanical skills, game sense, and teamwork to succeed.
You have to shoot the other guy before he shoots you, but it takes a lifetime to master. It's a game where the more skilled player, the more experienced player, the more intelligent player, and the more creative player is the one who wins. The game is free to play. Let's learn about how to change CSGO crosshair.
How to Change CS Go Crosshair in Console?
Crosshairs are a big part of Counterstrike. They affect how we play in many ways, but which Crosshair is the best, gives you the best aim spray, and more? Let's find out.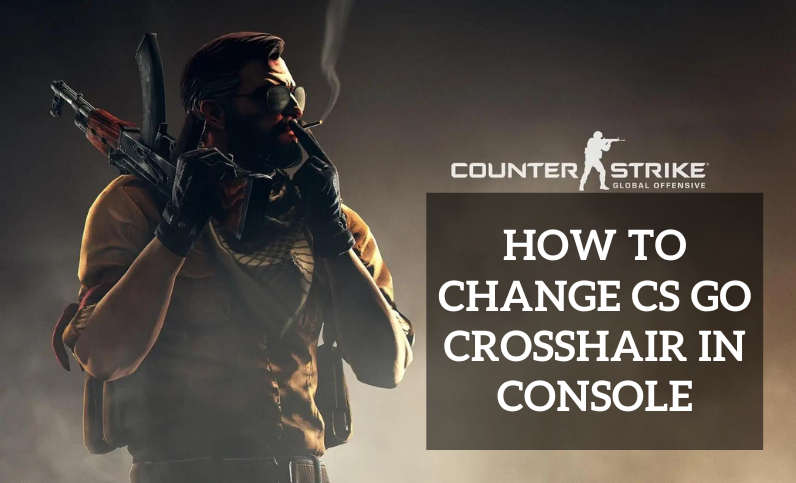 CSGO Crosshairs Colors
There is much to know about when it comes to Crosshairs. The first thing is color, which is considered a personal preference, but you must consider it more. Many people generally like green as it's a standard color across games, but arguably, it's not the best, with many more green maps coming out, such as ancient and cash.
It can be pretty hard to spot at times. Nothing can make green stand out. It is easy to lose track of because it isn't very distinct, especially on maps where blue is very common. There is a better option than that, like yellow. It is the color we, as humans, tend to see first. And it's bright and very noticeable.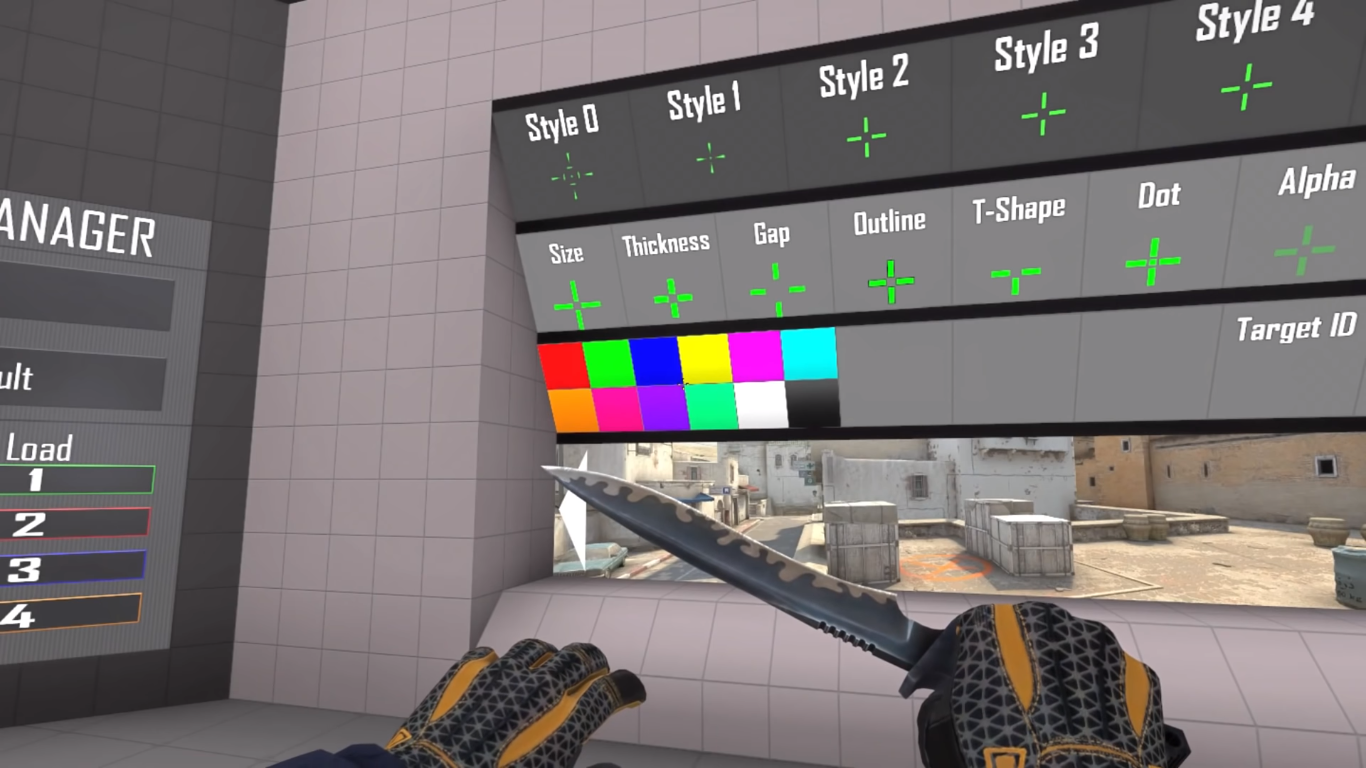 The same philosophy applies here with Crosshairs. Another advantage of yellow is that you can again see it anywhere; even though there are many bright maps like Dust 2 and Mirage, yellow is still very clearly visible and will always be easily spottable.
The only exception to the rule is when you use heavy effects through, for example, NVIDIA freestyle or digital vibrance. Red can also be good as it can be spotted anywhere. The only real problem with Red is that it stands out so much and could be straining to look at.
Latest Article: best gaming keypad
How to Change CSGO Crosshair Color?
To change colors in CSGO crosshairs, you must go to the settings menu and do the following things.
Enable the developer console and bind it to the toggle console to a key.
You will get a lot of commands here.
Go to my Bio, and on the link tree, there are all the commands you must put in.
Check all the movements on the left and right. It will change color.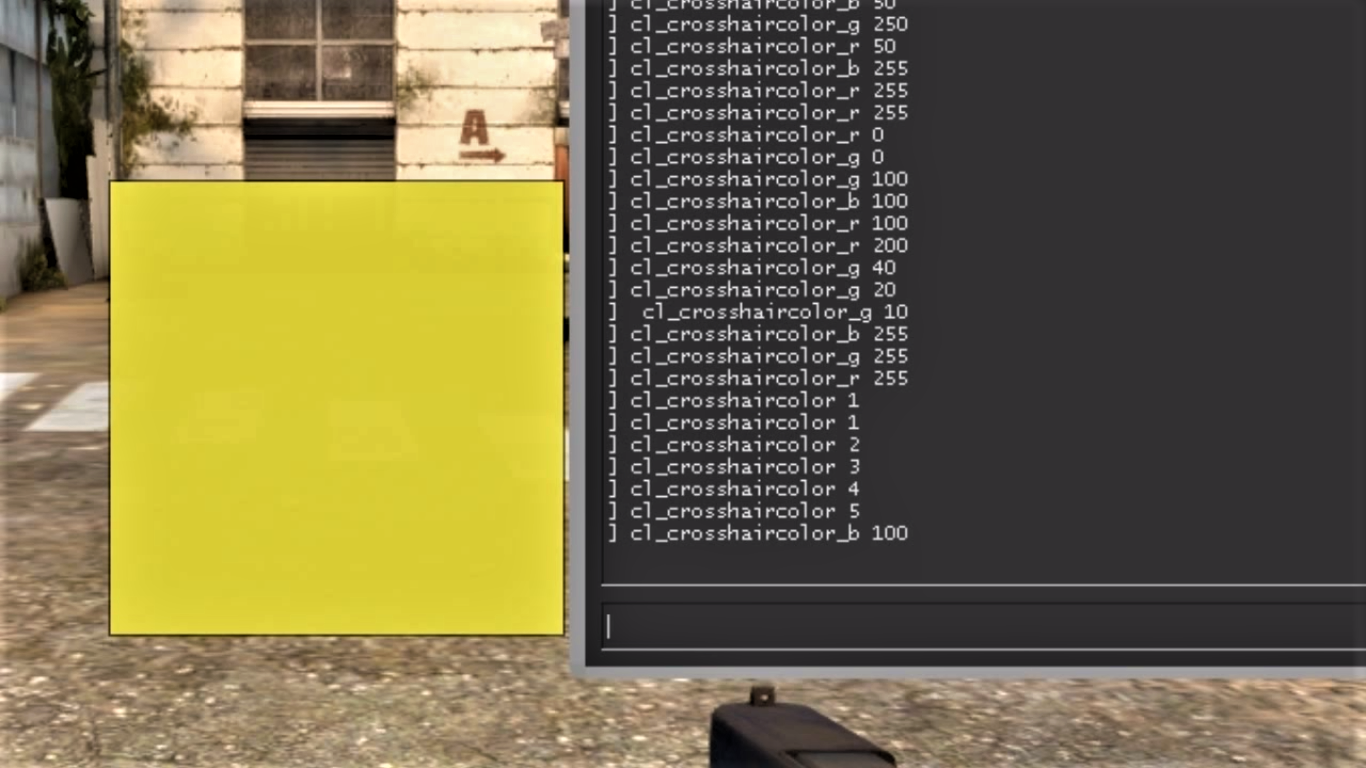 These commands can be used to change colors.
| Specifications | Tested Values |
| --- | --- |
| cl_crosshaircolor "0" | Red |
| cl_crosshaircolor "1" | Green |
| cl_crosshaircolor "2" | Yellow |
| cl_crosshaircolor "3" | Blue |
| cl_crosshaircolor "4" | Cyan |
| cl_crosshaircolor "5" | Custom |
More Guide: how to fix a discord fatal javascript error
CSGO Crosshair Settings
1) Crosshair Dot
In Dot Crosshair, many casual players use it primarily because of screen popularization early in his career, even when scream still played Counter-Strike. The known pro of Dot support is Flusher. He is not exactly known for his aim. The reason is simple.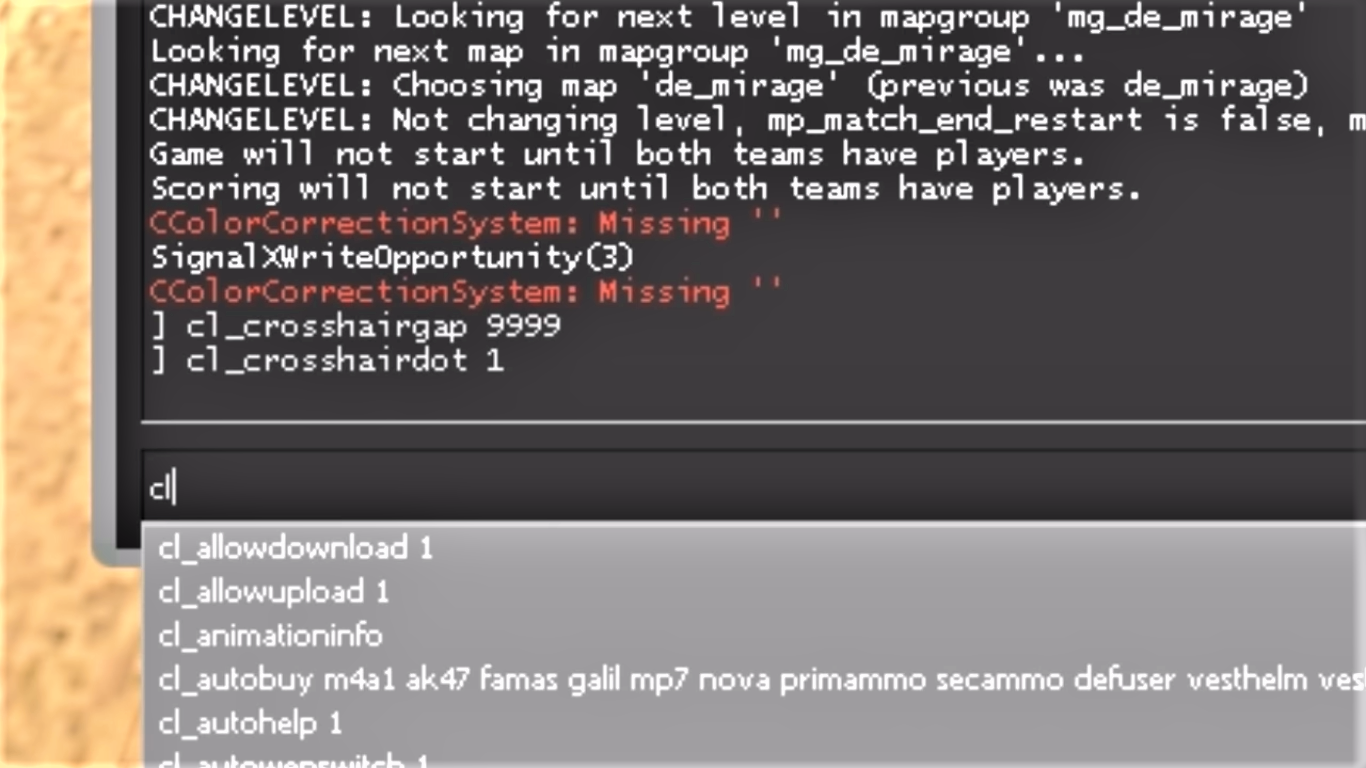 The Dot Crosshairs could be more practical. It is easy to lose track of and spraying with it can be a nightmare. Some people only hit heads, but for most people, it doesn't work. The Dot Crosshair needs to be more consistent for many people to be a consistent pick.
The command for Deciding Dots
cl_crosshairdot "0"
cl_crosshairdot "1"
2) Cross Dot Hybrid
The Cross dot hybrid is a Cross that a player S1mple has used for most of his career, and many pros copied him. S1mple is known for his great pro guides master course, which you can find on the website. It is also known for its great Crosshairs choice.
It is a small regular Crosshair with four lines, but as an extra, he also has a dot in the middle. S1mple himself uses the variant where the Crosshair opens wider as he shoots. There are variations with the 100% static. You can handle the inconsistency of Dots.
It has a small dot that allows you to tap into the benefits of the potential extra precision. It is an excellent hybrid between the two extremes of only a dot and a regular cross. It would help if you played around with a thickness whether or not you want it to move.
You can play native 16 x 9, and S1mple crosshair is meant for a 4×3 stretch where it's a bit more zoomed in.
Read More: what is the best dpi for gaming?
Commands for Thickness
cl_crosshairthickness "0.5"
cl_crosshairthickness "1"
cl_crosshairthickness "2"
3) Default Crosshair Static
Tarik is the most notable pro that loves to use this type of Crosshair, but top aimers like Shroud used to use t back in the day. It resembles the Dot Cross hybrid, but it's also something unique. If you have never given this style a try, then do it.
It may become your new primary. The Crosshair is underrated because the standard version isn't the most optimized one, and that makes players instantly move away from it.
4) Cross Crosshair
It is the most used Crosshair because of a wide variety of different Cross Crosshairs, as you can always choose different lengths, sizes, and gaps.
Crosshair Gap Size
The gap size will dictate how you choose Crosshair; you must consider how you like to aim. Are you the type of person that wants to put the Crosshair on the head of the opponent as if you are putting a cross in their heads or if you want to put your opponent's head in the Crosshair as in filling the gap between the lines?
The best way to figure out what you prefer is to try both and run around in a deathmatch scene what you prefer. A crosshair gap is only as big a deal as you make it out to be. A considerable gap with a small size and vice versa makes very little sense.
Commands for Changing Sizes
cl_crosshairsize "1"
cl_crosshairsize "3"
cl_crosshairsize "5"
The command for Determining Gaps
cl_fixedcrosshairgap "1"
cl_fixedcrosshairgap "3"
cl_fixedcrosshairgap "7"
Which One? Static or Dynamic
I prefer something other than randomly moving what I used to aim for. Therefore, I hate Dynamic but admittedly, some people succeed. The style of opening a spray is alright. There can be a limited success, but it might be the right play if you feel you are spraying too much and want to focus on your first bullet accuracy.
There must be nice and clear colors with either Regular Cross crosshair or Cross dot hybrid, preferably with the little moving elements. If you are feeling quirky, consider bringing out the static default Crosshair.
CSGO Crosshair Change Color on Enemy
If you want to create the widget for our Crosshair to be on, I will right-click and go to the user interface.
Then get a widget blueprint.
Now name it whatever you want.
Open it straight away and add an image.
Drag and drop the image with a neutral Crosshair.
Teammates are set with blue and enemies with Red.
This is the command for changing colors on the enemy: hud_showtargetid "1."
How to Change CS Go Sniper Crosshair Thickness?
First, you must go to the game settings and enable the developer console. Next in the game, open the console by pressing the tilde key. Here you need to enter the following CSGO Crosshair command cl_crosshair_sniper_width+ value.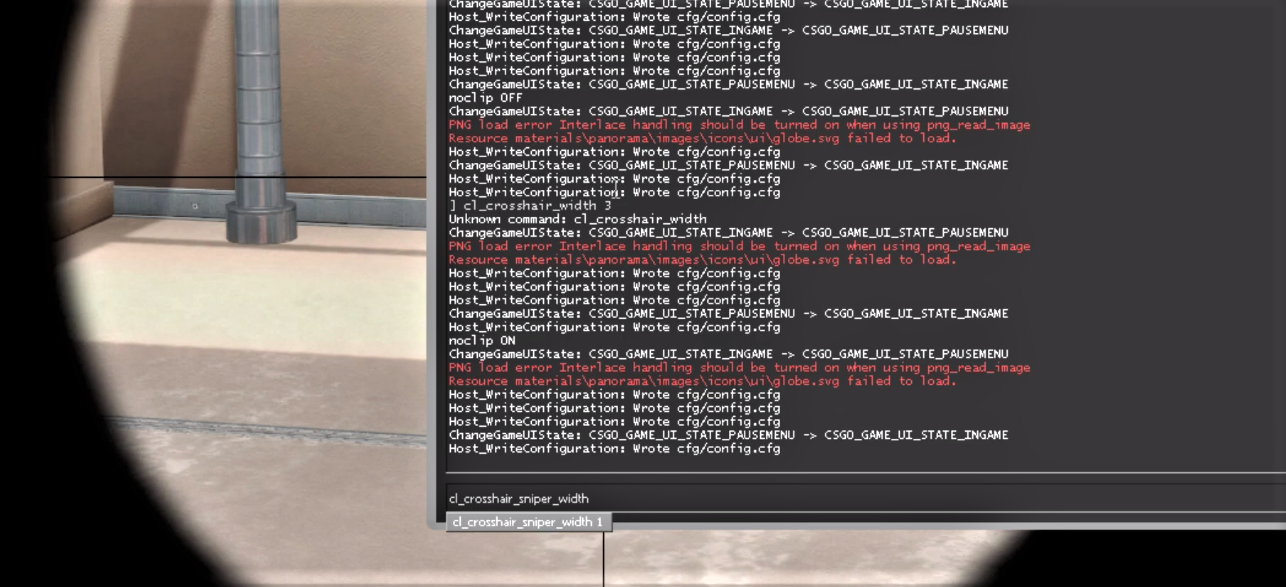 You can add 3 on the place of value. This is the most comfortable AWP scope thickness. You can also play with other thicknesses like 50, which is very inconvenient. If you want to get the default scope, enter the same command with a value of 1 pixel if you want to boost your rank in CSGO.
How to Change CS GO Crosshair to Dot?
First, make sure your console is enabled. Press ESC and go to game settings. Make sure to enable the developer console.
Now type cl_crosshairgap 9999.
then cl_crosshairdot .
Finally, cl_crosshairthickness 1.
Now you will have a dot as a crosshair on Counterstrike.
How to Change CS GO Crosshair with Code?
| | |
| --- | --- |
| cl_crosshairstyle "0" | Default |
| cl_crosshairstyle "1" | (default static) |
| cl_crosshairstyle "2" | (dynamic when you move/shoot) |
| cl_crosshairstyle "3" | (dynamic when you move/shoot) |
| cl_crosshairstyle "4" | (full static) |
| cl_crosshairstyle "5" | (semi-static) |
| cl_crosshairgap_useweaponvalue "1" | (with AK47) |
| cl_crosshairgap_useweaponvalue "1" | (with knife) |
| cl_crosshairgap_useweaponvalue "1" | (with pistol) |
The change in the settings of CSGO Crosshair can be tricky. You can do it manually if you are perfect at doing so. CSGO Crosshair generators online can help you change settings, colors, and more on Counter-Strike.

Conclusion
What is the best crosshair for CS: GO?
You need to set a crosshair with the following options. Take style 4, size 2, thickness 1, gap -2, color yellow 2, and Alpha 225 with an outline and no dot.
Do crosshairs help aim?
Crosshair improves the precision and accuracy of the flicks. Crosshair allows you to recoil better and bring your gun straight down. Without a crosshair, you will be unable to shoot the pinpoint.
Why do pros use green crosshairs?
Green crosshairs stand out in the dark and bright environment. They look perfect when you aim at the enemy. That is why the pros use green crosshairs.
Is Dot crosshair better than the cross?
Dot crosshairs only block your screen for the cross. That is why dot is favourable to most of the players. If you are a pro shooter, you can actively use the cross to shoot the target.