Sim racers can use many available apps to enhance their knowledge and abilities on the track. However, which are the best? These programs will enhance your sim racing experience, whether you're a seasoned pro or just getting started.
They'll not only assist you in enhancing your racecraft and lap times, but they'll also make your sim racing experience more thrilling and immersive. A group of tools called iRacing Apps is available to enhance your iRacing experience.
Apps come in several forms and provide many features and capabilities. There is something for everyone, from setup comparison and telemetry to data analysis and race strategy. These applications can be helpful if you're trying to improve your lap time or just want to make your racing a little more exciting and immersive. Let's explore the best iRacing apps list for 2022.
Which iRacing Apps are the Best?
Every sim racer should use these 10 best iRacing apps:
1) VRS Telemetry
One of the most well-liked iRacing programs is VRS Telemetry, and with good reason. This program provides comprehensive telemetry analysis and data logging, providing you with a plethora of knowledge to reduce your lap times.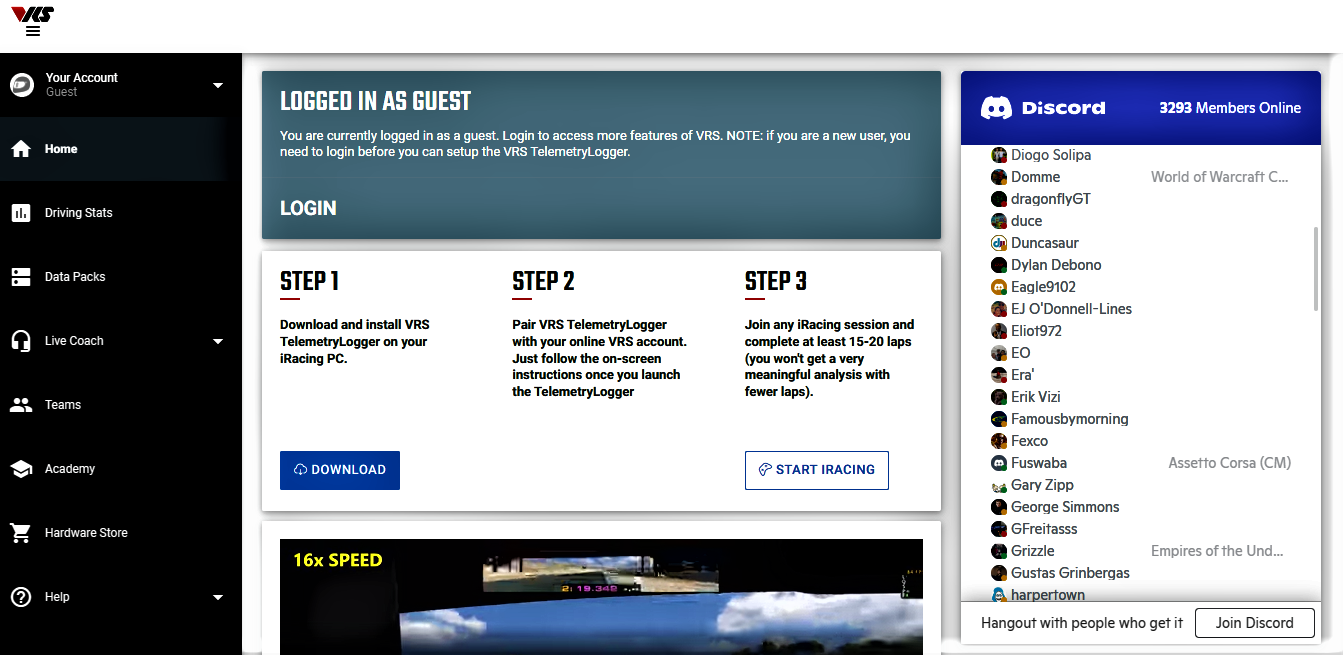 Any sim racer who wants to increase his performance and win online races must have this tool. You'll be able to carefully examine your driving telemetry data from this point forward to determine where you might improve using a systematic approach. Any sim racer who wishes to speed up their lap times and racecraft must have this tool.
2) Trading Paints
Trading Paints is another necessary software for any iRacing driver. Suppose you want to advance your iRacing paint experience. Trading Paints is probably the best iRacing applications software because it allows you to compare yourself to other drivers on the track.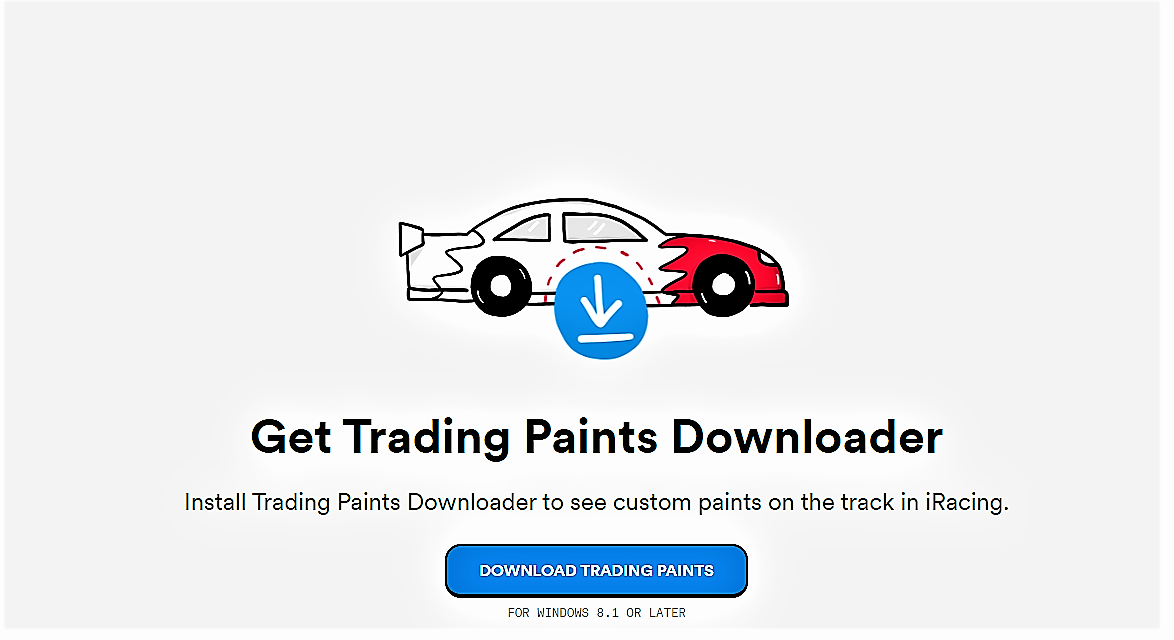 Both drivers must have Trading Paints installed and active for others to see your livery and for you to see theirs. But fortunately, the majority of iRacing players use Trading Paints, so you can nearly always see a full race using user liveries.
Trading Paints offers a huge selection of unique liveries. In the end, I usually sort by popularity and browse until I discover something I like. I replace them rather frequently, but that's only half the fun.
3) iRacing Stats
A convenient iRacing addons 2022 called iRacing Stats provides you with all the details you require about your iRacing career. You can find out when and how to enter the best races using iRacing Stats. You may choose which events to enter by keeping track of the number of drivers in each race, Pole Position, and Fastest lap.
4) CrewChief
It's no secret that one of the most widely used apps among racing drivers is crew chief iRacing.It is due to how detailed the information it offers. In a word, it takes the job of your usual crew chief and continually monitors the data in your current session.
Drivers provide the information they need to make split-second choices during a race, from tire temperatures to fuel usage. It is the ideal online racing app because it gives real-time vocal contact between drivers and crew chiefs.
5) iRacing Weekly Planner
Anyone wishing to manage themselves and schedule their upcoming online races should download the iRacing Planner tool. It gives you a thorough rundown of each event and lets you view the upcoming races. Anyone who wants to ensure they don't miss any significant races should use this iRacing manager app.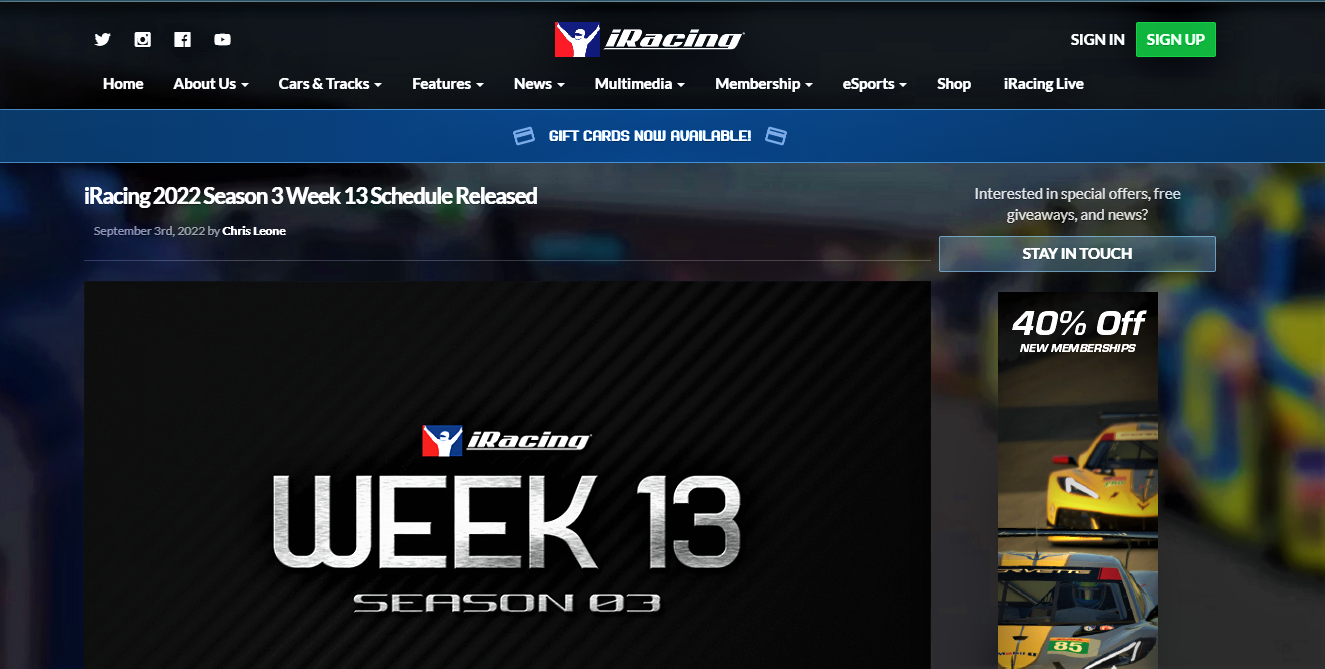 6) SoundShift
Any sim racer who wants to increase their immersion and driving realism must have SoundShift on their phone. It emits beep noises for the best gear shifting, the same as in Formula 1. In F1, the sounds that signal a gearshift are more important than the RPM lights. This program is ideal for those who want to add an extra layer of realism to their sim racing and make it as comparable to F1 racing as possible.
7) SIMRacingApps
SimRacingApps is an excellent program for designing dashes, timing boards, and highly flexible screen overlays. SIMRacingApps is one of the best sim racing apps with web servers that can run from your PC.
It allows you to connect other devices to it and have different displays and dashes on your phone, tablet, external monitors, or any other screen-equipped device that can connect to your PC through a browser.
It will be possible to install a phone or tablet to your rig or desk and have a great external display with additional information that is separate from iRacing and does not clog your screen if the dashboards are presenting on an external source.
You can set up complete spotter dashboards to manage the pit stops for your driver, traffic, flag callouts, wrecks, etc., and set up dashes and live timing boards. Once you start fiddling with it a little, it becomes strong.
It implies that you can use your phone or tablet, or any other device with a web browser to access it. It also has a live timing feature ideal for online races, as if that weren't remarkable enough. Any sim racer serious about increasing their lap time performance and ranking needs to download this app.
8) IRFFB
An essential app for iRacers is irFFB. It's a fantastic add-on that makes the switch from another sim, like Assetto Corsa Competizione, to iRacing even easier. The main benefit of the iRFFB iRacing companion app is its SOP component, which allows you to customize your Force Feedback even more than you can with the in-engine options.
Means Seat of Pants adds additional forces you would typically feel through the seat to the data you receive from the wheel using the same Telemetry capability in iRacing as VRS' Logger.
It's also a terrific way to feel the car's limitations without spending much money on running something like a Buttkicker. It's also something that could be a little more familiar to folks coming into iRacing from other simulators.
9) Racing Rivals
Racing Rivals offers a huge selection of licensed vehicles, including exotic and vintage American muscle cars. McLaren, Subaru, Dodge, Mitsubishi, Ford, RWB, Scion, BMW, Acura, and SRT are some featured brands, and there will be more soon. It offers Racing Rivals tuning calculator with thousands of possible combinations. You can get the best tune for your automobile with hundreds of performance items.
Everything from air filters to crankshafts will affect how well your car performs. Increase your competitiveness by adding NOS, a supercharger or turbo, custom wheels from top brands like Volk Racing, Pacer, and SSR, as well as real-world Nitto tyres.
10) DashPanel
This best iRacing dash app is perfect for sim racers on any platform because it works with iOS, Android, and PC. All these platforms allow you to download the free iRacing setups 2022, but some games require in-app purchases to give you the complete gaming experience.
You can start with the free edition of DashPanel has relatively limited features. You can use all DashPanel's features if you want to pay a nominal charge for the premium versions tailored to certain games.
DashPanel accomplishes customization quite well. Using the app's robust built-in editor, you can modify the data it displays and where it appears on the screen. You can alter dashboards others have already made or start from scratch and make your own. Even better, you can let other app users see your dashboards.
Is iRacing the Racing Sim with the Highest Realism?
F1, Gran Turismo, and Assetto Corsa are all rated for having unrealistic vehicle physics and too much slippage. In contrast, iRacing has reportedly considered to have the greatest online play and realistic car dynamics. Even pro racers have given iRacing high marks for its mechanics.
Is iRacing Superior to rFactor?
iRacing is fantastic because you can always count on consistent accuracy and timing with your car's motion. If you compare rFactor 2 to other racing simulation programs like iRacing, you'll see that rFactor 2's force feedback is comparatively lighter and smoother.
What is as Good as iRacing?
For several platforms, including Windows, Steam, Playstation, Xbox, and Oculus Rift, six games are comparable to iRacing. Live for Speed is the best substitute, and it's free. rFactor, Project CARS, Dirt, and rFactor 2 are other games that resemble iRacing. The best online racing simulation is iRacing.