A computer case is the safeguard of your PC, and you may call it a PC tower and computer tower. All components inside your PC come under its protection, and it gives them all a secure cover with the best assembly of the components. Various PC cases are available on the market, and I'll explore all the basic four types based on form and size factors.
The form factor of motherboard compatibility with the size of the tower matters, and I'll explain it all to take you to a positive point. Multiple components are essential to define the PC case's sizing requirements, such as cooling system, fan count, radiators, and more. All these components are the critical factors in deciding the size of the PC tower. To know this science in deep detail, let's follow the trail of the words down.
Table of Content:
What is a PC case or PC Tower?
PC case or PC tower means a body case around the components of your PC, and it is the protective case to get your PC a cover from all around. You may also call it a computer case. It has the primary job of holding the components inside and keeping them cool by furnishing a cooling system and a sufficient airflow with multiple fans.
A desktop case, tower case, or PC case is made up of steel, aluminum, and plastic. Usually, it comes with a dual chamber to keep the specifications separate and specialized. It comes with proper space to hold the components inside it.
On the other hand, the second chamber helps you have a proper cooling system to eliminate the overheating and avoid damage due to temperature. This article will tell you all about PC cases and their types. There are four basic types based on size and form factors, and all these four have a unique set of features with compatibility options.
A PC case is not only responsible for taking care of components but give your PC a new look. It comes in various alluring designs and shapes to simultaneously adorn your room with beauty and efficiency. 
Read Also New Post : ATX vs EATX Motherboard
4 Types of Computer Cases
The four major types of computer cases are the full tower, mid-tower, mini-tower, and SFF. These four have all that to cover every thick and thin detail of PC cases. These computer case sizes are the main facilitators to keep the components cool and protected from harmful objects.
The harmful elements from the outer environment and the overheating issue from inside can play havoc with the functionality of your PC. 
All these types of computer cases are super good for a unique set of components each, and before you go to make the final purchase decision, you need to know which one will suit you the most. Let's head towards the explanation with all the relevant information below.
1) Full Tower PC Case
The first PC case type is the full tower. It comes with a bug size to accommodate the max components with a spacious room. It is fully compatible with CEB and ATX motherboards. It can support the multiple sizes of the motherboard, graphic cards, fan count, and other components. 
A full tower type of computer casing is the ultimate case to back your PC with the best. All the PC cases between 22 to 32cm in width with 55 to 75cm tall are full towers of cases. If you want additional optical devices, you can have 4 to 9 inches of bays.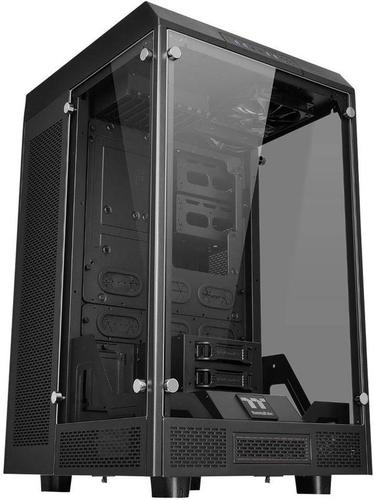 The receiver, sound card, or the expansions are fully compatible, and you can attach around 7 expansion slots. The cooling system is far better than mini-towers. It has a bigger size with ample space to keep a better and more powerful cooling system.
Moreover, if you love playing games in 4k, you need a more extensive system to support your requirements. A full tower of cases allows you to build a 230mm fan size with multiple fan counts.
The system for cooling it submits is incredible, and if you are looking for more space for graphic cards, components, devices, and cable management, you are good to go for full tower PC cases. A full tower is the best PC case for heavy-load gamers and graphic designers, and it gives your confidence a remarkable boost while using it with your PC.
It is challenging to hide if we talk about the drawbacks of an entire tower case because of its immense size. However, there is no other reason to avoid an entire tower case for your PC to get the best experience out of your gaming setup. 
2) Mid Tower PC Case
A mid-tower of the case comes in moderate size and shape. It is the most used and most popular PC case globally. So, if you are looking for atx case sizes or mid-tower, both are the same. It is the most widely used PC case with multiple compatibility options with a range of motherboards and storage devices. You can explore it in-depth by reading the best PC cases. 
However, the mid-computer tower sizes are the best to accommodate most platforms with super ease. If you get a width between 15 to 25cm with 34 to 55cm tall, it must be a mid-tower case. It comes with enough space to put you on the selection end and get the max results from your PC.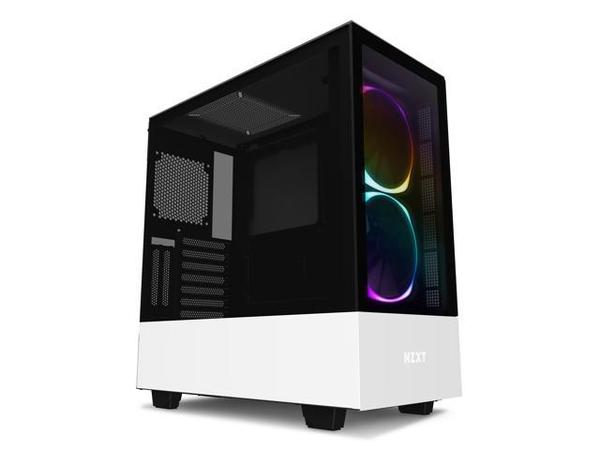 The mid-tower pc case is one of the most valuable types of pc case sizes, and it allows you to use the most expensive video cards with it. The size of the fan is very much adjustable, and you can use fans with sizes of 120mm to 200mm. And it is enormous. The cooling system gets the max kick out of a powerful airflow system. 
When I went to build my gaming PC, I aimed to have a reliable case with enough space to hold max components and a perfect cooling system. I tried a mid-tower case for my PC, and it was hilarious. It produces an excellent airflow with enough cooling to keep your components fresh and neat. If there is any lousy part, it gives an atmosphere to make it positive and sturdy.
No matter how stressful the situation is or how heavy a load game you are playing, it can keep the temperature between 70 to 80 degrees Celsius, and it is good enough not to harm any component. Moreover, it is the universal PC case for all desktop PC users, and it is the ultimate case that gets your PC protection and efficient working energy.
3) Mini Tower PC Case
The mini-tower PC case is the best for those who want a PC case with little space and no particular components installations. It is up to 30 to 45cm tall and 15 to 25cm in width; that PC case comes in the mini-tower series. The desktop computer dimensions are broader enough to cater to your diverse needs. 
The mini-tower comes at three in the list of the computer chassis types, but it is handy for some practical purposes. You can hide it with super ease because of its small size. If you are looking for a pc case with less consumption, you can go for the mini-tower cases.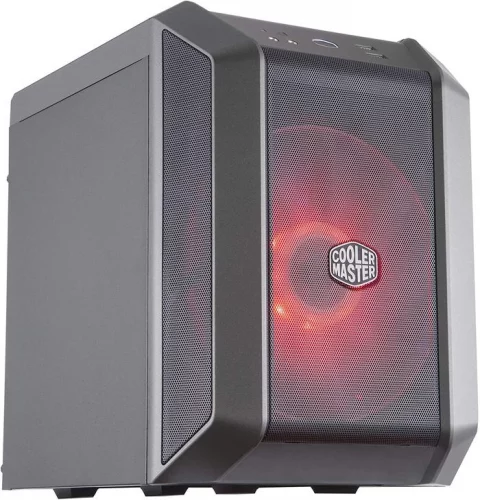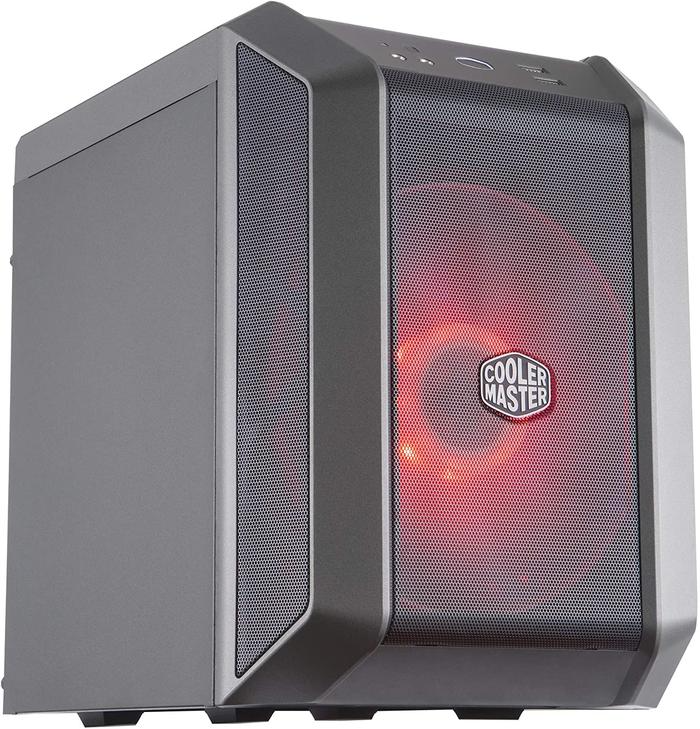 These are the most portable PC cases with no extra effort. Another appealing factor about the mini-tower case is it looks compact, and you can quickly move around with your rig without putting extra effort. On the other hand, mini-tower cases have some drawbacks, such as the air calculation is not up to the mark, and the cooking system cannot justify the requirements to eliminate the overheating.
There are several PC cases with unique shoes, sizes, and features, and if you are more into unique cases, you can read the Unique PC Cases. However, the mini-tower case doesn't get you enough expansion slots to accommodate more components. The room for interior spacing is small to take good care of all the components.
However, if you want this for a MATX or ITX motherboard, you are good to invest in mini-tower cases. On the other hand, you need to avoid this PC case if you need the max airflow and best cooling system. 
4) Small Factor Form (SFF) PC Tower
It is a minor PC case of almost 20cm in length. It is the best compatible mini ITX motherboard. The overall design is very compact, and the cooling system with fan count and airflow are also compact in a small box. It tells us the meaning of a system unit or computer case in real life. Its sharp cutting edges are so flawless. 
It comes last in 4 types of computer cases, and not all the users love to have it in their gaming rooms. Different types of pc cases with unique sets of traits and qualities answer your needs, and the SFF is super handy, and you can have the max portability while having it.
On the other hand, let's look at the constraints of having the SFF in your gaming room. It is not good if you need a high power supply and powerful airflow. It also doesn't submit an excellent cooling system to cater to your PC's components' needs in difficult situations. It is not frequently available, and it doesn't support multiple motherboards and huge storage capacities.
Computer Case Form Factors
PC cases ask for technical knowledge to pick the right choice for your PC—the form factor of motherboards such as ATX, MiniITX, and MicroATX. The size of these motherboards varies. MiniITX measures 6.7 inches, MicroATX comes in 9.6 inches, and ATX with 22 inches. The PC case form factors decide the fate of your PC case the most. 
Based on computer case form factors, you decide on the PC case you need for your PC that will fit your PC with perfection and with no flaw. If you are more into spacious cases with more power supply and better cable management, you will need the full tower that supports multiple motherboards. On the other hand, if you are interested in buying the best water cooling case, you can choose one of the best cases for water cooling. 
What is a gaming pc case?
A PC case is also known as a computer case or computer chassis. It comes with most of the components you need in a gaming PC. It comes with a spacious room to hold the components inside and protect them with the required cooling.
There are different gaming pc cases that you can use as your gaming pc case depending on the size, graphic card's length, fan count, fan size, and cooling system. A good gaming PC case supports your 4k gameplay and allows you to enjoy heavy-load games without any fear of overheating. 
How many types of computer casing?
There are four significant types of computer casing based on size and form factors: the full tower, mid-tower, mini-tower, and SFF, and these have different sets of features with unique requirements and compatibility options. You can find all the major and minor touches of a PC case in these four. Shape, size, price, and features vary, and you get a new experience with all these four types.