The normal CPU temperature while gaming depends on the CPU model and its cooling system. Running a game or intensive application puts a lot of stress on your system, and CPU workload increases, which results in higher temperatures.
The average CPU temperature while gaming is between 142°F and 164°F  (61° C and 73° C). Temperature below 176°F (80°C) is considered safe for most modern CPUs. The CPU heats up quickly when you play a game and use intensive applications due to the high workload.
If the cooling system is inefficient enough, the temperature can rise above the safe limit, leading to performance issues or hardware damage. To reduce the CPU temperature or keep it at a safe temperature, you must keep an eye on the CPU temperature, or you can install third-party software to monitor the temperature.
You can also adjust the fan speed or improve airflow to reduce the CPU temperature. You must apply thermal paste on the CPU or use a liquid cooling system. Additionally, you can lower the graphics settings in the game to reduce the CPU load and the temperature.
What is Normal CPU Temp While Idle?
The temperature varies from system to system with a lot of factors. It is normal for a CPU temperature to fluctuate over a certain range when idle. The CPU is not under heavy load and should operate at a lower temperature than when running intensive tasks.
Two major factors affect your CPUs temperature. One is your cooling system, and 2nd is your CPU model of what CPU you are using. The temperature changes based on what you are doing. A CPU temperature of 30-50°C (86-122°F) is considered normal for most modern CPUs.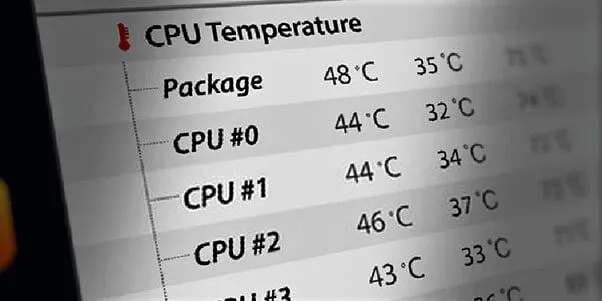 The temperature may fluctuate slightly even when the CPU is idle due to background processes or system updates. Some CPUs have a lower idle temperature than others due to their architecture or manufacturing process.
Suppose the CPU temperature is consistently higher than the normal range. In that case, it indicates an issue with the cooling system, such as dust build-up, faulty CPU fans, or inadequate thermal paste applications. In such cases, you must clean your system and ensure that your cooling works properly to prevent your CPU from overheating.
How to Lower CPU Temp while Gaming?
The components of the computer produce a lot of heat when you turn on your CPU and play a game. The CPU heat sink and fans are fixed to keep it cool, and the processor is built with thermal protection. The CPU temperature increase when you perform a heavy task or play. Nowadays, the game is one of the most demanding tasks on a computer.
The gaming software loads the CPU, and the component's temperature can increase. This is because the CPU has to work harder to execute the instructions required for the game, which generates more heat. Overheating is a common problem gamers face, and it can negatively impact the performance and lifespan of their CPU.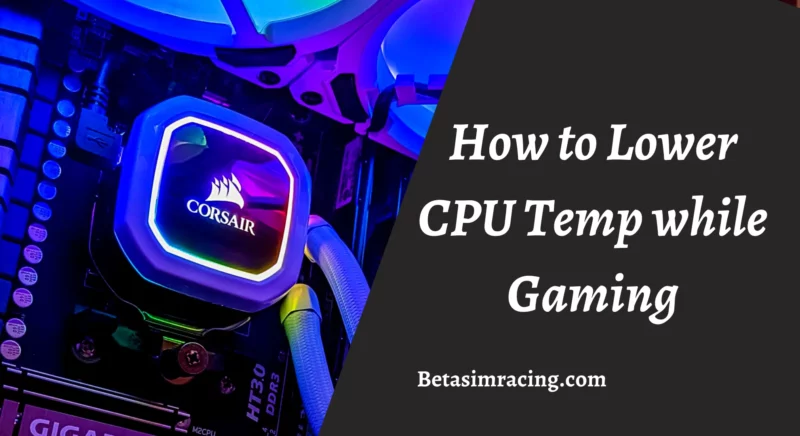 Below are some tips to lower your CPU temperature while gaming:
Make sure your computer has proper airflow. You must keep your computer in an open and well-ventilated area and check for enough space around your PC for the fans to operate.
Clean the dust and debris that can accumulate inside your computer.
Clean the fans, heatsink, and components so that they may not block airflow, which can lead to higher temperatures.
Applying a fresh coat of thermal paste can help reduce the CPU temperature by improving heat transfer between the CPU and its cooler.
A high-quality CPU cooler can help to dissipate heat more efficiently than the stock cooler that comes with your CPU.
Playing games at high graphics settings can cause your CPU to work harder. It leads to higher temperatures. Lower graphics settings reduce the resolution, or capping the frame rate can help reduce the CPU load and keep temperatures under control.
Use monitoring software to keep an eye on your CPU temperature while gaming. This can help you identify any issues and make necessary adjustments to prevent overheating.
What is the High CPU Temp while Gaming?
High CPU temperature while gaming is a common issue faced by many gamers. It can cause your system to slow down, freeze or even crash if you are experiencing high CPU temperature while gaming.
The gaming software loads the CPU, and the component's temperature can increase. This is because the CPU has to work harder to execute the instructions required for the game, which generates more heat. In addition, the graphics card (GPU) also generates heat while gaming.
The heat generated by the GPU can affect the temperature of the CPU as well, as the two components are often located close to each other in a computer case. The High CPU temperatures can cause various issues, including reduced performance, system instability, and even permanent damage to the component.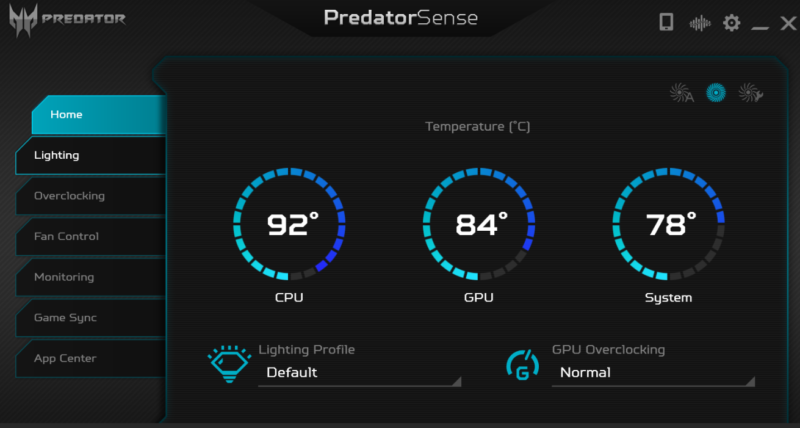 If the CPU temperature exceeds the maximum safe operating temperature, the component can be permanently damaged, requiring replacement. It is vital to understand the causes and how to mitigate them.
Several actions can be taken. Firstly, using a cooling pad can improve the cooling system. Secondly, regularly cleaning your computer's case and cooling system can help to remove dust and debris that reduces its efficiency. Thirdly, a high-quality thermal paste between your CPU and its heatsink can improve heat transfer and reduce CPU temperatures. Several actions can be taken.
CPU 90 Degrees while Gaming is Good?
The CPU temperatures of 90 degrees while gaming are not ideal and should be a cause for concern. Such high temperatures can lead to system instability, crashes, and even damage to the CPU.
The maximum safe temperature for most CPUs is around 85-90 degrees Celsius, but this is still not a recommended operating temperature. Your CPU should run at temperatures below 80 degrees Celsius, especially during demanding tasks like gaming.
Many factors can lead to high CPU temperatures, and It is important to take measures to mitigate high CPU temperatures, such as improving your cooling system, cleaning your computer regularly, using high-quality thermal paste, and limiting the number of background programs running while gaming.
How to Monitor your CPU Temperature Constantly?
You can use software utilities that provide real-time temperature readings to monitor your CPU temperature constantly.
Below are some steps you can follow to monitor your CPU temperature:
Use BIOS to access system information, including CPU temperature.
Install software applications such as Core Temp, HWMonitor, and SpeedFan that provide real-time temperature readings and alerts.
Check Task Manager in Windows 10 to display real-time CPU usage and temperature.
Use third-party hardware monitors like NZXT CAM or Corsair iCUE to display CPU temperature and system information.
Monitoring CPU temperature is essential for optimal performance and preventing damage to your processor. Normal CPU temperature ranges from 60°C to 80°C while gaming and between 30°C to 50°C when idle, although it can vary based on your CPU's make and cooling system. High CPU temperature while gaming can cause performance issues, and it's important to lower it using techniques like upgrading your cooling system or reducing your game's graphics settings. A CPU temperature of 90 degrees while gaming is not good and could cause damage to your processor. To maintain safe CPU temperatures, it's crucial to constantly monitor your CPU temperature using software like Core Temp or HWMonitor.

Summary