Gaming is all about having fun with friends. If you have a PlayStation 5 and want to share your games with your buddies on Discord. I will explain to you two super easy ways for how to stream PS5 to discord. One way is to use PlayStation Remote Play on your computer, and the other is to connect your PS5 to Discord using Discord's Connections feature. You can start sharing your gaming adventures hassle-free.
What Are the Requirements for Streaming PS5 to Discord?
To stream your PS5 gameplay to Discord, you will need the following: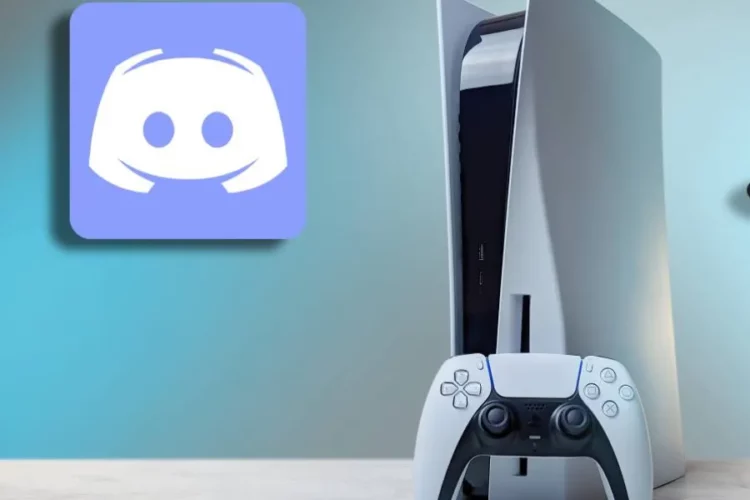 1) PS5 Console
This goes without saying. You must have a PlayStation 5 to stream your gameplay.
2) Discord Account
You need a Discord account to create a server and invite friends to join your stream.
3) Capture Card
While the PS5 does have built-in streaming capabilities, using a capture card can enhance your streaming experience, providing better video quality and more control over your stream.
4) PC or Laptop
You will need a computer to capture the PS5 gameplay, add overlays, and stream it to Discord.
5) Stable Internet Connection
A fast and stable internet connection is crucial for smooth gameplay and streaming.
6) Streaming Software
OBS (Open Broadcaster Software) and XSplit are popular options for capturing and streaming your PS5 gameplay. Ensure you have all these requirements, and you will be ready to start streaming your PS5 games to Discord.
Setting up Discord for PS5 Streaming
If you already have a Discord server for streaming your PS5 games. It is easy to set up. But if you are starting a new server, here is how to begin.
Click the plus sign at the bottom of your server list on the left side to create your server. Then, you can set up the channels just the way you like.
You do not have to use a bot to stream to Discord but having one can be helpful for your community. For example, Carlbot can give roles to community members who join, and bots like Rhythm can add music to your stream. It's a neat way to make your stream more fun!
Why Would You Need to Stream Your PS5 to Discord?
Before we get into all the tech stuff about streaming your PS5 to Discord, let's address the why. Gamers like to share their gameplay for different reasons. It could be to show off their gaming skills, team up with other players, get help with challenging game levels or simply entertain an audience. Discord, the popular platform for gamers to chat and connect, is perfect for all these things.
By streaming your PS5 game on Discord, you can bring your friends and fellow gamers closer. It is like creating a little gaming community where you can have fun or even compete with each other. So, whether for fun, knowledge, or some healthy competition, streaming your PS5 game can be a great tool in your gaming toolbox.
How To Stream PS5 to Discord Without Remote Play?
Streaming your PS5 to Discord is straightforward, and you do not need to rely on Sony's Remote Play feature. The details below and the step-by-step guide are designed to assist you in getting started.
1) Prepare Your Equipment
Before starting, make sure you have the required equipment.
A PS5 console
A PC with Discord installed.
A stable internet connection
A microphone for voice communication
A good headset for clear audio
Optional: Capture card for improved stream quality
2) Set Up Discord
If you have not already created a Discord server for your gaming group. Customize it with a cool name, invite your friends and configure voice and text channels.
3) Configure Your PS5
Go to the Settings menu on your PS5.
Select System.
Choose HDCP and disable it. This is crucial for streaming your PS5 gameplay.
4) Start Sharing Your Gameplay
Launch the game you want to play.
Open Discord and join the voice channel on your server.
Use Discord's Go Live feature by clicking on the Share Your Screen button. Select your game window.
You're now streaming your PS5 gameplay on Discord!
Is There a Discord App for PS5?
Yes, Since March 8, 2023, Discord voice chat is now accessible on PS5 as officially stated on the Discord website. This means PS5 users can chat using Discord on their PlayStation 5. Some users even had the chance to try out the Beta version of Discord, which was available in February 2023.
Discord is the software that brings it all to life. It is designed for seamless communication through voice, text, and video when you are online. with Discord, you can effortlessly send and receive messages, connecting with friends worldwide using the app. That's how you can PS5 use Discord.
How To Stream Xbox Games On Discord?
If you are a multi-platform gamer and want to share Xbox gaming moments on Discord. Here is a quick guide.
Ensure your Xbox is linked to your PC via Xbox Console Companion or the Xbox app on Windows 10.
Open Discord, initiate a voice channel, and use "Go Live."
Choose Xbox Console Companion or Xbox app as your streaming source. Now, your Xbox gameplay is live on Discord for all to see.
Sharing gaming moments on Discord is easy, whether you're on PS5 or Xbox. Connect with friends, make memories, and stay close, no matter the distance. Start streaming on Discord today – your friends are eager to join.
Can You Stream Console to Discord?
You can stream gameplay from various consoles, including the PS5 to Discord, by following similar methods. The key is to use the right equipment and software to capture and share your gameplay.
Can Discord Talk to PlayStation?
While Discord does not have native integration with PlayStation consoles, you can still use it to communicate with friends while gaming on a PS5. This involves using a PC or mobile device alongside your console to run Discord simultaneously.