Discord has become the go-to platform for gamers and anime enthusiasts to connect, chat, and share their screens. If you're an anime fan and wondering how to stream Crunchyroll on Discord with your friends, or you're experiencing the dreaded black screen issue, you're in the right place.
Crunchyroll is your portal to the enchanting realm of anime. It's a digital haven where captivating stories, vivid characters, and imaginative worlds come to life. With a vast library of classic and contemporary titles, it caters to anime aficionados and newcomers alike. The community thrives on shared enthusiasm, fostering discussions, fan theories, and a real sense of belonging. Crunchyroll stands out by delivering fresh episodes straight from Japan, often within hours of their debut.
Crunchyroll welcomes you to discover and enjoy the exciting realm of anime – a journey filled with endless adventures. In this comprehensive guide, we'll walk you through streaming Crunchyroll on Discord, troubleshoot the black screen problem, and answer some common questions about Crunchyroll.
Does Crunchyroll Have a Discord?
While Crunchyroll has an active presence on various social media platforms, it doesn't have an official Discord server. But that doesn't stop anime enthusiasts from creating their Crunchyroll-themed servers for fans to join, share their favorite shows, and discuss episodes.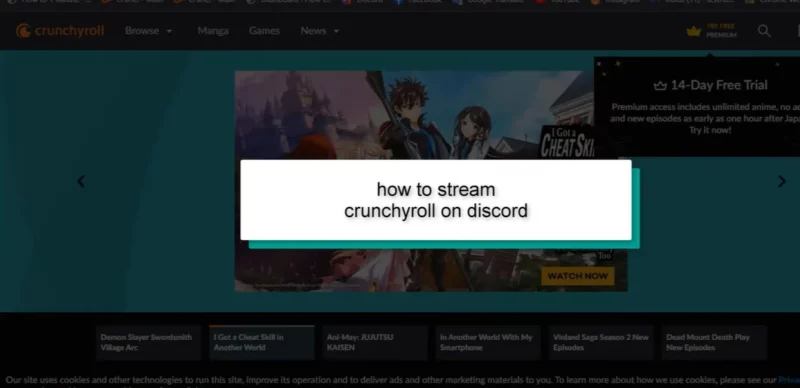 How to Stream Crunchyroll on Discord?
Streaming Crunchyroll on Discord is a fantastic way to enjoy your favorite anime series with friends, but it's essential to ensure a smooth experience. Here's how to do it:
Launch Discord and start a call or join a server.
Open Crunchyroll in your web browser and select the anime you want to watch.
Click on the screen share icon in Discord, choose your browser tab, and voila! Your friends can now watch your Crunchyroll stream.
Why is Crunchyroll Showing a Black Screen?
The black screen issue can be frustrating, but it's often due to the interaction between Crunchyroll, your web browser, and Discord. This can happen due to:
Browser compatibility issues
Ad-blockers interfering with the streaming experience
Hardware acceleration problems
This issue is manageable by applying the solutions mentioned earlier.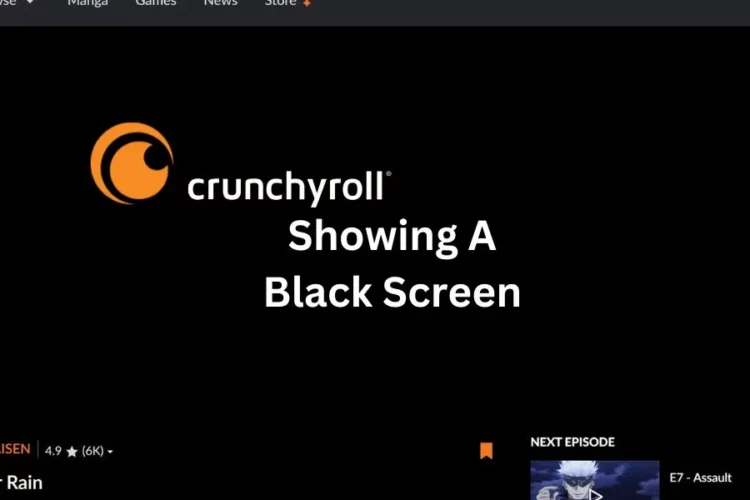 How to Stream Crunchyroll on Discord without Black Screen?
The black screen issue when trying to share Crunchyroll on Discord can be frustrating, but you can overcome it with these steps:
Make sure you have an updated web browser that is a latest version.
Disable hardware acceleration in your browser settings.
Use different web browsers for streaming.
Ensure you're not using ad-blockers on Crunchyroll as they can sometimes cause problems.
Experiment with screen-sharing settings in Discord, like choosing a specific application window.
Stream Crunchyroll On Discord with Sound
How to stream Crunchyroll on discord with sound? To make your shared Crunchyroll stream more enjoyable, you'd want your friends to hear the audio as well. To do this, just follow these simple steps:
When you start sharing your browser tab on Discord, check the "Share audio" option.
Now, your friends can hear the anime's audio alongside the video.
How to Watch a Stream in Discord?
How to Screen Share Crunchyroll on Discord with Friends? If you're interested in more than Crunchyroll and want to watch any stream in Discord, the process is similar to sharing Crunchyroll. Follow these steps:
Start a call or join a server.
Choose the Screen Share icon, select an app window, and share it with your friends.
Is Crunchyroll Free? 
Crunchyroll offers both free and premium options. The free version allows you to watch a wide range of anime with ads, while the premium subscription offers ad-free viewing, faster simulcasts, and access to Crunchyroll's extensive library.
Why can't I screen Crunchyroll?
Screen casting Crunchyroll may be restricted due to copyright protection. It's designed to prevent unauthorized sharing or recording of content.
What anime did Crunchyroll get rid of?
Crunchyroll frequently rotates its anime library, so specific titles come and go over time. You'd need to check their updates for the latest removals.
Streaming Crunchyroll on Discord can be a fun way to enjoy anime together with friends. While the black screen issue might crop up, the troubleshooting steps we've discussed should help you overcome it. As long as you follow the provided guidelines, you'll have a smooth and enjoyable streaming experience.

In this article, we've walked you through how to stream Crunchyroll on Discord, addressed the black screen issue, answered some common questions, and clarified Crunchyroll's free and premium offerings. Now, you're well-equipped to embark on an anime-filled journey with your friends on Discord.

Last Words