Pet Simulator X is an immersive and exciting game that allows players to venture into various worlds and unlock new experiences. Among these worlds, the highly sought-after Tech World is a haven of advanced technology and thrilling challenges.
In this comprehensive guide, we will reveal how to access Tech World and provide valuable insights into other intriguing realms such as the Fantasy Island, New World, Void World, and Dark Tech World.
Additionally, we'll explore tips for acquiring exclusive items like the Tech Hoverboard, discuss the best pets in Pet Simulator X's Tech World, and unravel the mysteries surrounding locked doors and the elusive 2023 POG cat.
How To Get to Tech World in Pet Simulator X?
Tech World is a realm brimming with futuristic wonders and thrilling quests. To embark on your journey to Tech World from Fantasy Island, follow these steps and see navigating the new world in Pet Simulator X.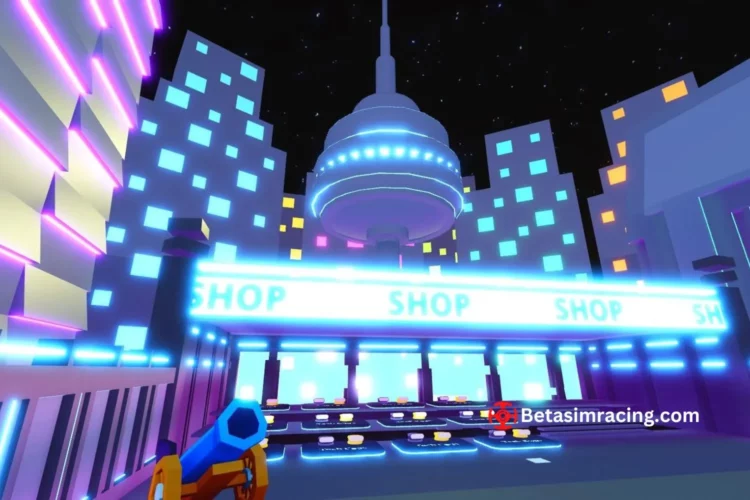 Once in Fantasy Island, locate the portal near the island center.
Approach the portal and interact with it to reveal a list of available worlds.
Scroll through the options until you find Tech World and select it.
Confirm your choice, and you will be transported to the dazzling world of advanced technology and futuristic adventures.
The above steps will tell you how to get to tech world in pet simulator x from fantasy island.
How To Get to The Void World in Pet Simulator X?
To access The Void in Pet Simulator X Roblox, you must first unlock Tech World. As you progress through Tech World, you will eventually reach the culmination of this realm: the formidable Hacker Portal.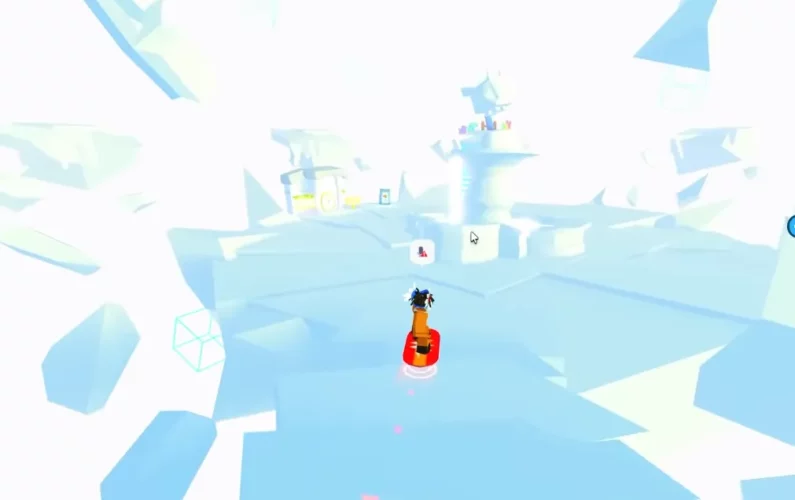 Activating the Hacker Portal will transport you to The Void, a mysterious realm where you can explore captivating destinations like Axolotl Ocean, Pixel World, and Cat World. Prepare for an extraordinary adventure as you traverse these unique realms in Pet Simulator X Roblox.
How to Get Tech Hoverboard in Pet Simulator X?
To unlock the High Tech Hoverboard in Pet Simulator X, players must first gain access to Hardcore Mode. This exclusive game mode becomes available once you have achieved 25% total mastery, indicating significant progress in completing unlocks, collectibles, challenges, and more.
Once in Hardcore Mode, your journey to obtain the special hoverboard begins. Start by making your way to Limbo and locating the purple Hardcore Mode building in the hub area. Enter the building and proceed to the Tech World.
While in the Tech World, consult the full list of Pet Simulator X codes for valuable rewards. Your next objective is to locate the Giant Alien Chest situated in the northern part of the region. Once you reach the chest, shift your attention to the right side and spot the padlocked cellar door.
Interact with the cellar door to gain access and find yourself transported to the Secret Vault. Inside the vault, you will quickly spot the coveted High Tech Hoverboard, ready for you to claim and ride across the exciting realms of Pet Simulator X.
How to Get to Dark Tech World in Pet Simulator X?
Dark Tech World is a realm steeped in shadowy intrigue, offering unique challenges and rewards for those brave enough to explore its depths. To access Dark Tech World in Pet Simulator X, follow these instructions: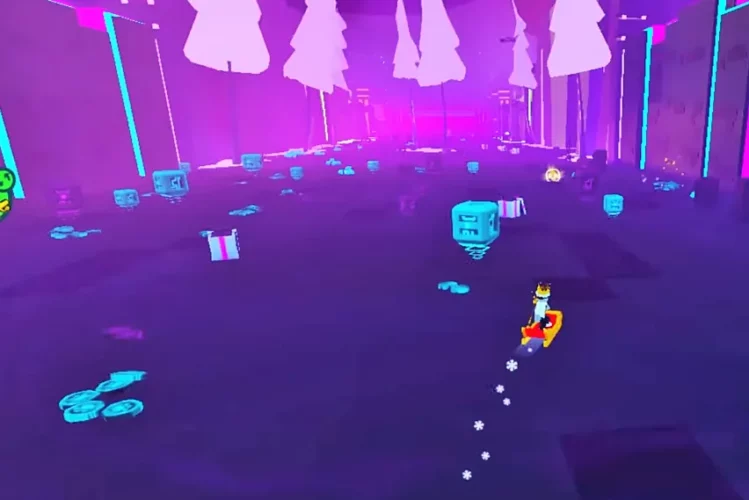 Locate the portal within Tech World itself.
Interact with the portal and select the Dark Tech World option from the available choices.
Confirm your decision, and prepare yourself for an exhilarating journey into the darker side of technology and adventure.
Unlocking Doors in Fantasy World
How to get to the new world in pet simulator x? Within Fantasy World, you may come across locked doors that hold tantalizing secrets. To open these locked doors and reveal their hidden treasures, try the following:
Look for keys hidden throughout the game world, which can be found by completing quests, defeating challenging enemies, or through special events.
How to open the locked door in pet simulator x fantasy world? Once you have obtained a key, approach the locked door and interact with it to unlock it, granting access to new areas and rewards.
What is the Best Pet in Pet Simulator X in Tech World?
In Tech World, numerous pets showcase exceptional abilities and attributes. Some of the standout pets in Tech World include: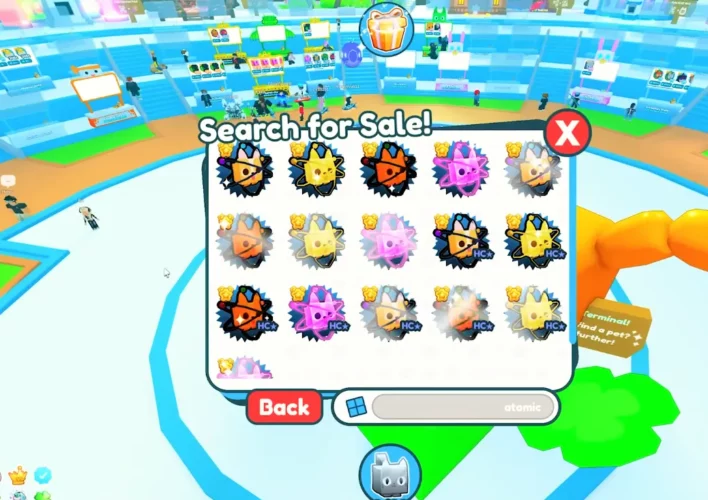 Cyber Phoenix: A legendary pet known for its fiery powers and formidable combat skills.
Robo Dog: A mechanical marvel that combines loyalty with technological prowess, making it an excellent companion in Tech World's adventures.
Laser Unicorn: This mythical creature harnesses the power of light, unleashing devastating attacks on foes.
Nano Dragon: A diminutive but fierce dragon that excels in agility and possesses elemental breath attacks.
How To Get Pet Simulator Codes?
Pet Simulator X occasionally offers codes that provide players with exclusive rewards and bonuses. Keep an eye out for these codes, as they can enhance your gaming experience and provide valuable advantages. To redeem codes, navigate to the game's menu and look for the code redemption section. Enter the code and claim your rewards.
How Do I Get A 2023 POG Cat?
The 2023 POG Cat is a highly sought-after pet in Pet Simulator X. While obtaining this elusive feline may prove challenging, keep an eye out for special events, updates, and opportunities where the 2023 POG Cat may become available. Stay engaged with the game's community and official channels to be among the first to know about any changes to acquire this prestigious pet.
Pet Simulator X offers a vast and immersive world filled with adventure, mystery, and the joy of nurturing virtual pets. Where is the tech world in pet sim x? From unlocking new realms like Tech World and the Void World to acquiring powerful pets and uncovering the secrets of locked doors, this guide has provided you with the knowledge to enhance your Pet Simulator X experience.

Conclusion