Fortnite is a super popular game loved by people of all ages worldwide. It is so cool that it is one of the best video games ever! But here's the thing: it can get tricky, especially for new players. The competition is getting stronger, which might make it challenging for beginners to enjoy or do well. But do not worry. Some simple tips are here to help you make your Fortnite journey more fun and successful.
Tips to Get Better at Fortnite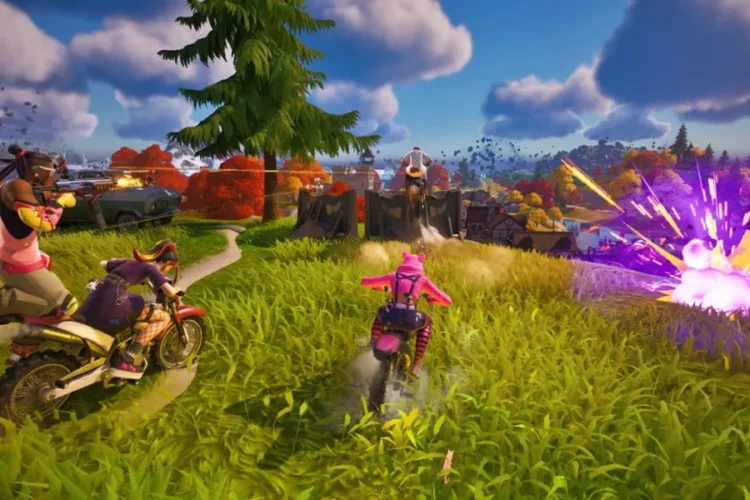 1) Practice Makes Perfect
Just like any skill, practice is key. Spend time in the game to get comfortable with the controls, discover the weapons and become a building pro.
2) Build Your Way to Victory
Fortnite's unique building mechanic is your secret weapon. Learn how to build structures quickly and smartly. it can save your skin in battles.
3) Land Near the Best Weapons:
Try to land where you will find top-tier weapons. Look for Legendary (gold) weapons, which are the best. Then, there's Epic (purple), Rare (blue), Uncommon (green), and Common (white). The closer you land to the best loot, the faster you find a good hiding spot.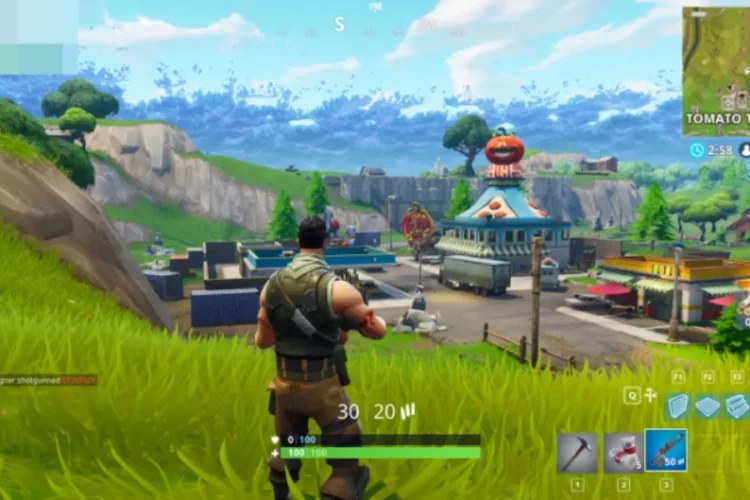 4) Aim for Accuracy
Precise aiming is crucial. Practice your aim in training modes or with aim training maps to improve your shooting skills.
5) Learn from the Pros
Watching expert players is like a free masterclass. Study their advanced strategies and tactics to level up your game.
6) Stay Informed
Fortnite updates frequently with new content and balance adjustments. Keep an eye on patch notes to stay ahead of the game.
7) Customize Your Loadout
Tailor your loadout with weapons and items that suit your playing style. Experiment to find your perfect setup.
8) Prioritize Enjoyment
Most importantly, remember that Fortnite is meant to be fun. Enjoying the game will keep you motivated and make the learning process more enjoyable.
How to Get Good at Fortnite Consoles?
1) PS4
How to get good at Fortnite ps4? If you are playing Fortnite on a PS4 and want to improve, here are some simple tips to help you improve.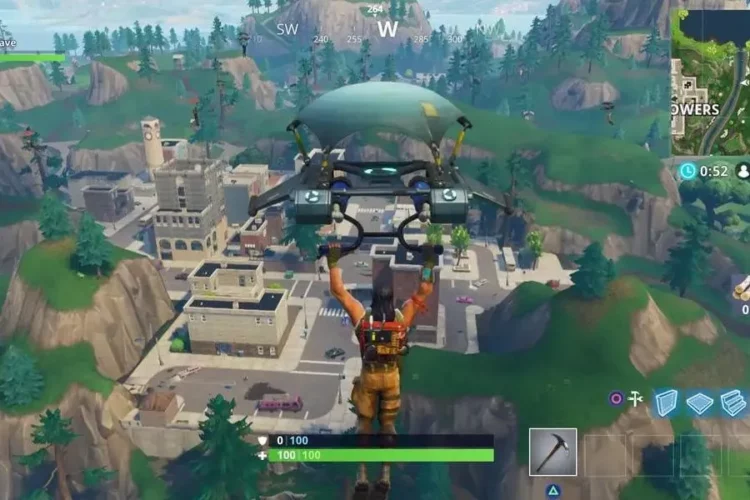 The PS4 controller is like your sidekick in the game. To make it work better for you, adjust the settings. Change sensitivity, button setups, and aim assists until they feel right for you. When your controller feels comfy, you'll play better.
In Fortnite, being accurate matters a lot. Spend some time in Creative mode to practice aiming. The more you practice, the better you'll hit your targets. Your shots will become more precise, and you'll get more eliminations.
Join the Fortnite Community
Fortnite is more fun when you play with friends. Team up with your pals or be part of online gaming groups. Playing with experienced players can teach you new tricks and make the game more enjoyable. So, grab your PS4 controller, adjust those controls, and prepare for a fantastic Fortnite adventure.
2) Xbox
How to get better at Fortnite Xbox?
Just like on PS4, customize your Xbox controller settings. Change sensitivity and button setups to match your style.
Building is essential in Fortnite. Learn to build quickly for both defense and offence.
Experienced players on Twitch and YouTube can teach you a lot about strategy and gameplay.
3) Switch
How to get better at Fortnite switch?
Adjust sensitivity settings to sharpen your aiming skills. Finding the right balance is essential for accurate shooting.
Fortnite is constantly changing. Keep an eye on updates to stay in the loop.
If possible, practice on different platforms to become a versatile player.
4) PC
How to get better at fortnite pc?
Customize your keyboard settings for efficient building and editing. Find the layout that suits you best.
Quality gaming equipment, like a responsive mouse and keyboard, can boost your performance.
Try different sensitivity settings until you find what works best for your gameplay.
Playing Without Building in Fortnite
How to get better at Fortnite no build? If you are not into building, there are other strategies to consider:
Stealth and Positioning
Use the environment to your advantage. Stay hidden, move strategically, and catch your opponent's off guard.
Third-Party Engagements
Wait for other players to engage in a fight and then swoop in to finish off the weakened survivors.
Aim and Accuracy
Focus on improving your aim, as precise shots can often outdo fast builders.
Perfecting Your Aim in Fortnite
Accurate aiming is a critical skill in Fortnite. Do you know how to get better at Fortnite aim? Whether on a controller or a keyboard and mouse, here's how you can enhance your aim.
Practice
Spend time in the game's Creative mode or use aim training maps to refine your aim.
Sensitivity Settings
Experiment with your sensitivity settings until you find the sweet spot where you can track targets smoothly.
Crosshair Placement
Keep your crosshair at head level and anticipate enemy movements.
Aim Training Tools
There are various third-party aim training tools and games that can help you improve your precision.
How to Get Better at Fortnite Controller?
Improving your Fortnite skills using a controller is doable. Here's a simple guide to help you get better:
Customize Your Settings
Adjust your controller settings to match your style. Experiment with sensitivity, button layouts, and aim assist.
Use Aim Assist
Make the most of the in-game aim assist feature to improve your accuracy.
Explore Controller Options
Some controllers have extra buttons or paddles for building and editing. Check out different controller models to find one that suits you.
Practice Regularly
The more you play with your controller, the more comfortable you'll become. Practice makes perfect!
What is the easiest way to win in Fortnite?
The easiest way to win in Fortnite is to prioritize survival by landing in safe zones, gathering materials, and engaging in fights strategically.
Should a 14-year-old play Fortnite?
The decision for a 14-year-old to play Fortnite should be made by their parents or guardians, considering their maturity level and screen time limits.
Is Fortnite hard to win?
Fortnite can be challenging to win due to the competitive player base, but with practice, strategy, and luck, players of varying skill levels can achieve victory.