Users are happy that the ability to adjust FOV was added to Call of Duty: Warzone 2, which lets console players. The consoles and PC versions of Call of Duty: Warzone 2 are now available to players worldwide as of November 16. By incorporating fresh features and enhancing other areas, Warzone 2 expands upon the first Warzone.
On the PS5, Warzone 2.0 has a 120-degree Field of View. Console users have a limit to a fixed FOV for a long time. However, studios are now beginning to make the setting available on non-PC platforms after years of demand. This article explains everything about the FOV slider warzone console.
What is the Call of Duty FOV?
For beginners, the FOV slider means field of view, or FOV, which controls how much of the game's screen you see. You will be able to see a lot more of what is going on around you if your field of view is higher. Ideally, that would imply that you should maintain the FOV at its highest setting. But it's not quite that simple.
On the PS5 and Xbox Series X|S, Call of Duty: Vanguard currently has a fully customizable FOV. Players of Warzone, however, are not afforded such an opportunity. By default, the game sets your FOV at 80.
It is the standard frame rate for Call of Duty games and what the console versions operate at. When you ADS, your game will zoom in, even if you're playing at a FOV of 120, making distant targets easier to track and hit – especially when using a controller.
Why is Higher FOV Important?
The majority of the time, a higher FOV is preferable. Your spatial awareness will be greatly enhanced by a large FOV, enabling you to see adversaries often off to the side of your screen. However, if your FOV turns up, targets may appear small, and your performance may suffer significantly.
Will FOV Be Available in Warzone 2?
Players on PCs and consoles will be able to use FOV sliders in Warzone 2 and Modern Warfare 2 at launch. It is good news for PlayStation and Xbox users since it allows them to alter how they see their surroundings while playing a game.
Due to potential frame rate concerns, FOV sliders weren't previously changeable in the last game for past-generation consoles. The game's developers are growing more confident that the new algorithms can manage FOV alterations now that the game is playable on more powerful current-generation machines.

In addition to the FOV sliders, the game will also have special vehicles and a new map named Al Mazrah. Particularly, the map will be significantly larger than the preceding regions found in Caldera and Verdansk.
A new extraction mode called DMZ, like Escape from Tarkov situated in Al Mazrah. Similar to how many players permit in the battle royale mode, this mode can only play by a maximum of three persons. On November 16, 2022, this mode and the MW2 Season 1 Battle Pass will release.
When is Console Getting FOV Slider Warzone?
Is there a FOV slider warzone Xbox series x available? The FOV slider will be accessible in Warzone 2.0 on all platforms, including PC, Xbox One, PlayStation 4, Xbox Series X|S, and PlayStation 5. Contrary to 2019's Warzone, which only supports a FOV slider on PC, players can adjust FOV values in Warzone 2.0 regardless of their console generation.
Players will finally be able to alter the battle royale game's viewing area thanks to a FOV slider available for all major consoles. It was a highly desired feature for Warzone in 2019. However, compared to newer hardware, the range of FOV values available on consoles of an earlier generation won't be as wide.
Is The FOV Slider Warzone Console Season 5 Available?
Field of View is an extremely significant setting for Warzone PC players. Although it gives you a greater sense of your surroundings, the incorrect settings can make your game unplayable. The ideal FOV settings for Warzone Season 5 Reloaded are listed below.
Players now have access to new content thanks to the addition of the RA 225 SMG, modifications to the Caldera map, and significant weapon buffs and nerfs in Warzone Pacific Season 5. Some might believe that discovering the greatest weaponry is the secret to success, given all the new stuff.
However, optimum settings can greatly enhance your output, particularly on a PC. You want to have the highest frames-per-second possible when playing Warzone. Your reaction time and capacity to follow moving targets will significantly improve, and your game will feel smoother and more enjoyable.
According to Activision, Warzone Season 5 will be the last season of the battle royale, paving the way for Warzone 2 in November. The Call of Duty event in September will unveil the title. Metaphor, a professional Warzone player, has asserted that the FOV slider will be present in Warzone 2 on next-generation platforms.
How To Get 120 FOV On Console Warzone?
The function merely enables players to choose their field of view. The field of view on consoles is fixed at 80, while it can expand to 120 on a computer. Players on PC benefit greatly from this because they can see more of their surroundings.
While a FOV slider is unlikely to ever appear in the current version of Warzone, it seems Warzone 2 will. There isn't a set way to gain 120 FOV in Warzone on a console. There are a few different techniques that can use, though. Use a gamepad with a wider FOV setting than the default as your first option.
Start the Call of Duty: Warzone.
Adjust the settings.
Choose the General tab.
For FOV settings, go under the Screen section.
For more choices, select Advanced.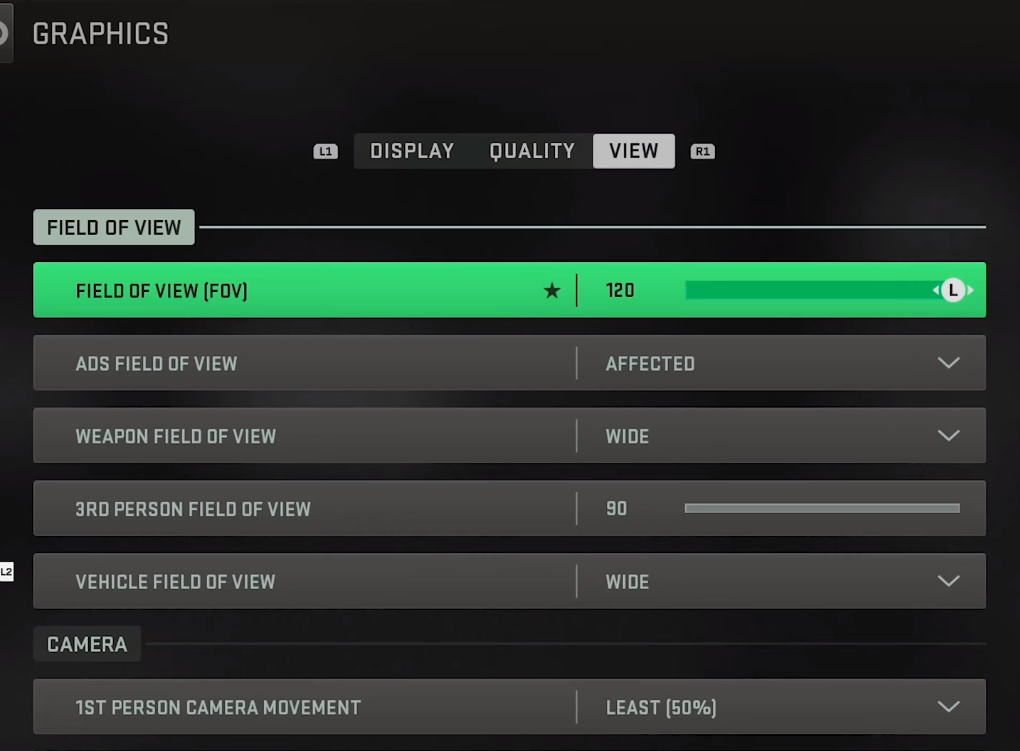 Utilizing a software emulator with wider FOV settings is the second choice. The final option is to use a specially made gamepad or headset with a wider FOV setting.
Will Warzone 2's Console Version Have A 120 FOV?
The FOV settings in Warzone 2.0 reflect the times. Framerates, features, and latency on TVs are all increasing. Therefore, there is no justification for consoles to lack the same aesthetic options as PCs, especially given that the most recent generation has the processing capability to support them.
A 120 FOV in Warzone 2.0 will be too much for most individuals. Your eyesight will distort, and you'll experience a fisheye effect. The 75–100 range generally considers being pleasant. However, your ideal setting may depend on your preferences and the distance you are from your screen.
High FOV causes motion nausea in some folks. You should turn it down to 65 if this is the case. You can compensate for poor peripheral vision by paying closer attention to corners. It's fantastic to see the PS5's visual settings getting closer to parity with the PC version.
What is Ideal FOV For Warzone?
Between 100 and 120 is the optimal Field of View (FOV) setting for Warzone 2. In the end, the larger the FOV setting, the more you can see, which is helpful in-game. However, enlarging the FOV excessively might also make it challenging to see distant, smaller targets.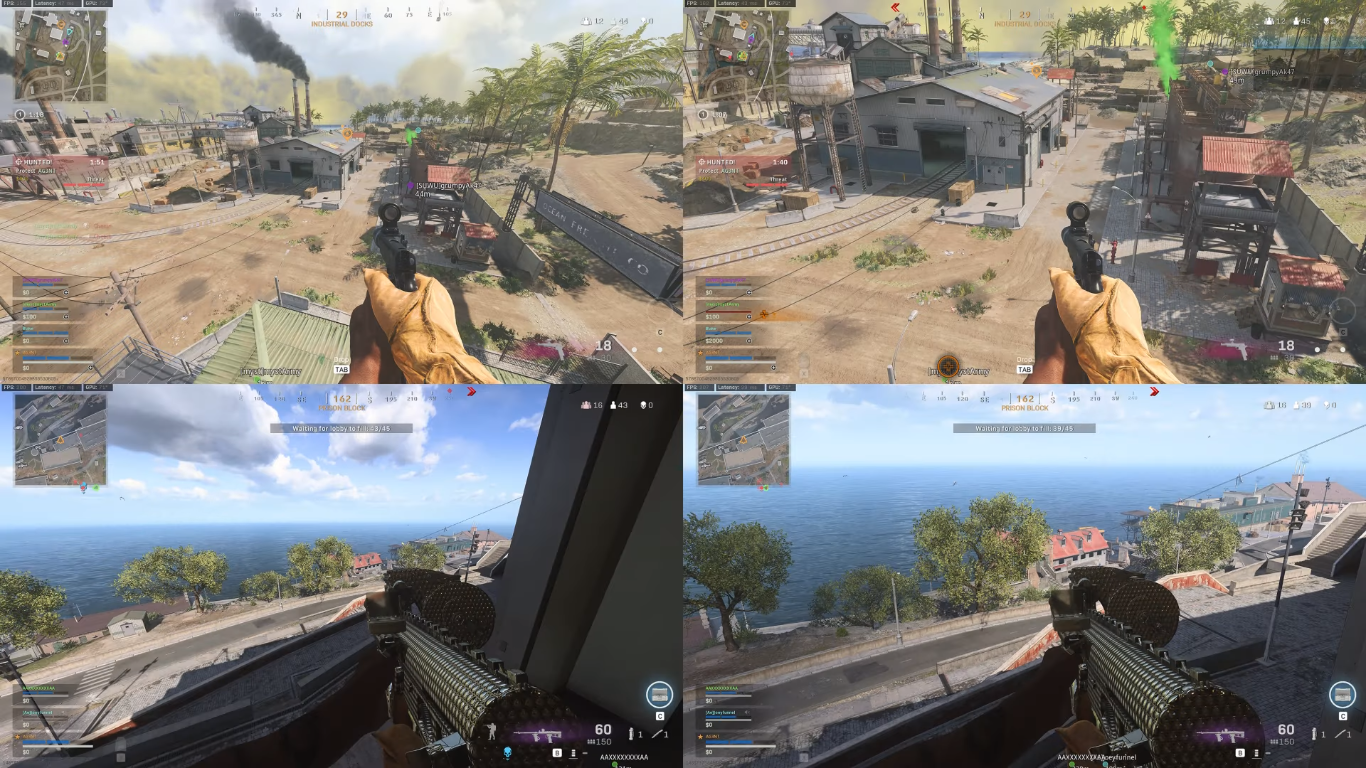 Does FOV Affect Aim Assist?
A high FOV will also produce a fish-eye effect, making the targets in front of you smaller so that you can see more of your surroundings. Because your targets would be considerably larger in a lower FOV, it will be more difficult to aim at them.
Targets at a distance are harder to hit since a high FOV makes them smaller to accommodate more of the screen, especially when Aim Assist consider. But if you set it too low, too much of your screen will be obscured. You might feel queasy, and you won't be able to see enemies off to the side.
Is There A FOV Slider Warzone Console Available on PS5?
The Call of Duty: Modern Warfare 2 beta is now available on the FOV slider warzone console PS4 and PS5. I've examined the game's options and can attest that a Modern Warfare 2 FOV slider is present. Now you can use the FOV slider warzone console PS5.
Does A Higher FOV Improve The FPS?
When comparing the advantages and disadvantages of high and low FOV, it's important to remember that your FOV will have a greater impact on your FPS the higher it is. The game needs to render more for the world in front of you, which is only for this reason.
Do You Feel Faster When Using FOV?
The issue is that objects in the distance would move much faster than naturally with a higher FOV setting. The cockpit and your immediate surroundings will be easier to see, but your perception of speed will be faster and stranger.
Does Warzone Run At 120 Frames Per Second on the PS5?
On all current-gen consoles, Warzone 2 is incredibly great in terms of visuals and performance. While Series S is no slouch either, the 120fps setting works brilliantly on PS5 and Series X, while 60fps provides more reliable performance on the thinner system.