More options are available if you want to purchase a new monitor. Size and pixel density are no longer the only factors to consider; an aspect ratio is also necessary. Because they give users the same horizontal space as two monitors, ultrawide displays are becoming increasingly common.
There aren't many distinctions between gaming monitors and conventional monitors. However, if you look a little deeper, you can see certain variances that may be the difference between life and death if you're deciding between the two. In our opinion, gaming monitors focus more on gaming performance than regular monitors, which orient toward work and productivity.
The most dramatic decision you can make for your PC is to get an ultrawide monitor, which is more dramatic than buying a full-sized HDTV and placing it on your desktop. Massive ultrawide monitors will take up much of your desk space and may even force you to reconsider your current office or gaming setup. Let's get in-depth about ultrawide vs regular monitors.
Comparing Regular Monitors Vs Ultrawide Monitor
Let's see the comparison of ultrawide and normal monitor setup: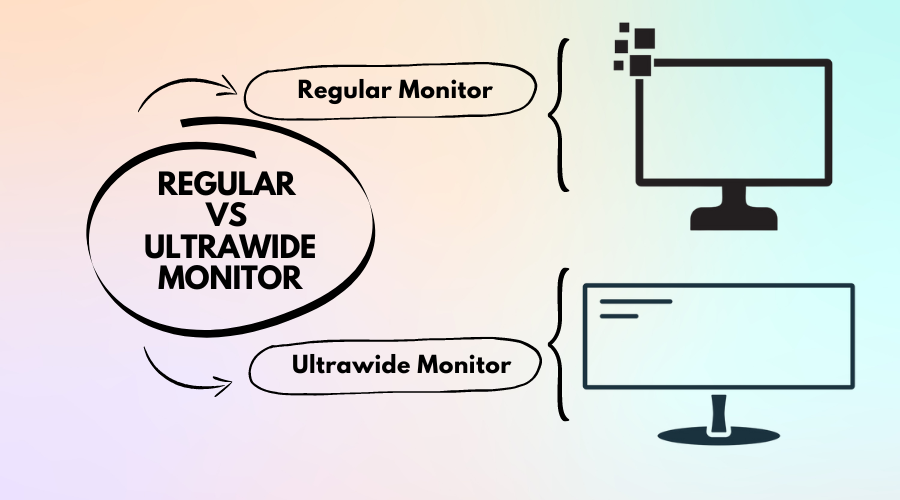 Extended Screen Space on One Display
Dual monitor setups are one method to increase screen space, but one of the main drawbacks has always been the bezel gap in the distance between the two monitors. This issue cannot be solved by the narrowest bezels ever created.
When using a single ultrawide monitor, the most obvious advantage is that the dreaded bezel gap is no longer there to obstruct your view. It improves your quality of life by making it much easier to manage your workspace while performing tasks like editing or using numerous windows.
Aspect Ratio Used in Movies
While going from a dual monitor arrangement to an ultrawide panel, especially when watching movies, the aspect ratio is another distinguishing element.
Movies can view at their native aspect ratio because this ratio is comparable to that used to create cinematic content. Letterboxing is the black bars that appear at the top and bottom of the screen when watching a movie. they eliminate the entire screen used.
Letterboxing results from the fact that there is no other way to make the content fit on a screen when using a monitor with a 16:9 aspect ratio except to resize the video. As a result, the natural 21:9 ratio image can saw on a 16:9 screen. Thus, letterboxing is a result of this procedure.
One Screen Consistency Vs Two Screen Consistency
There are many advantages to having a single, central screen rather than two independent screens when it comes to consistency. To begin with, employing a single ultrawide screen avoids colour and uniformity variations that could occur when using two monitors. These qualities are even more helpful if you're a photographer or video editor because they directly impact your output's caliber.
The problem with editing on two displays is that there will inevitably be anomalies because no two displays are equal. Since you might not be sure which screen shows the most accurate information, moving photographs across screens might become problematic.
Window Control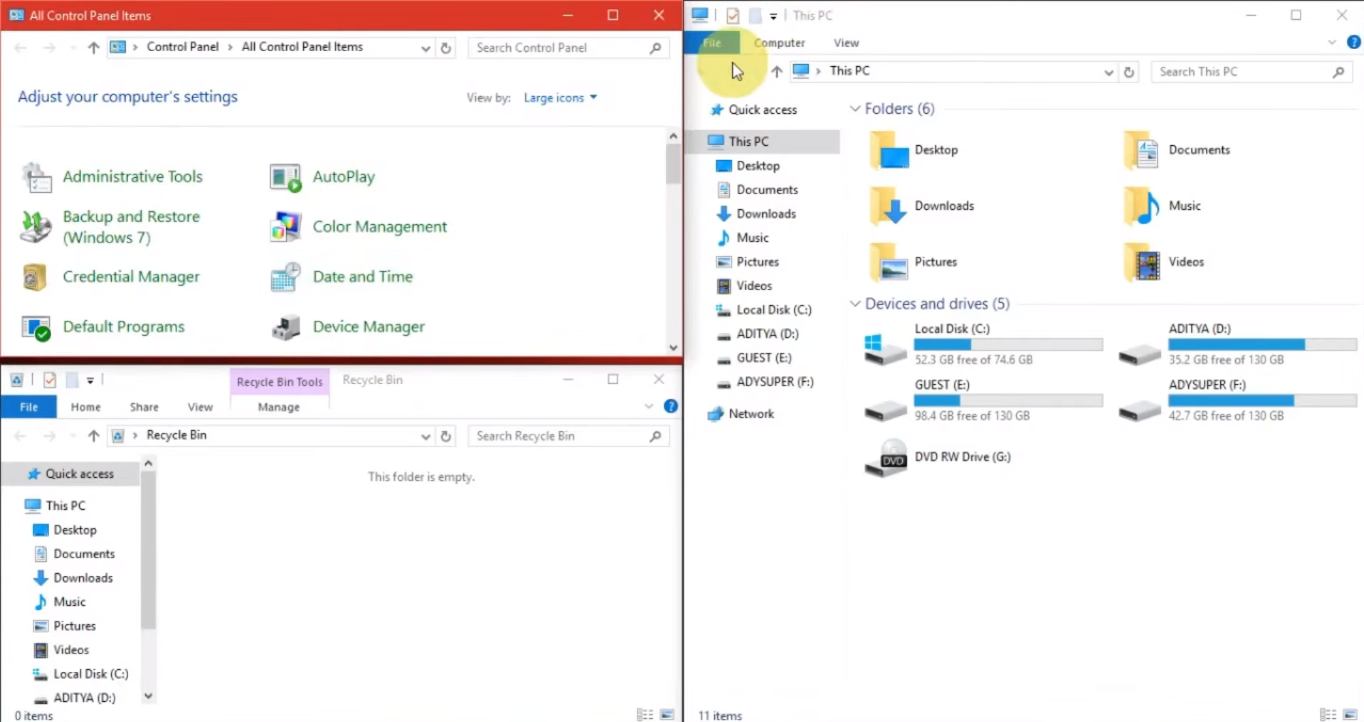 The Windows Snap feature in Windows 10 delivers similar window management capabilities that are appropriate for an ultrawide monitor for individuals accustomed to the simplicity of managing windows on dual widescreen monitors. Windows Snap makes it simple to quickly snap windows to various regions of an ultrawide screen so that they open up side by side rather fluidly.
Convenience Settings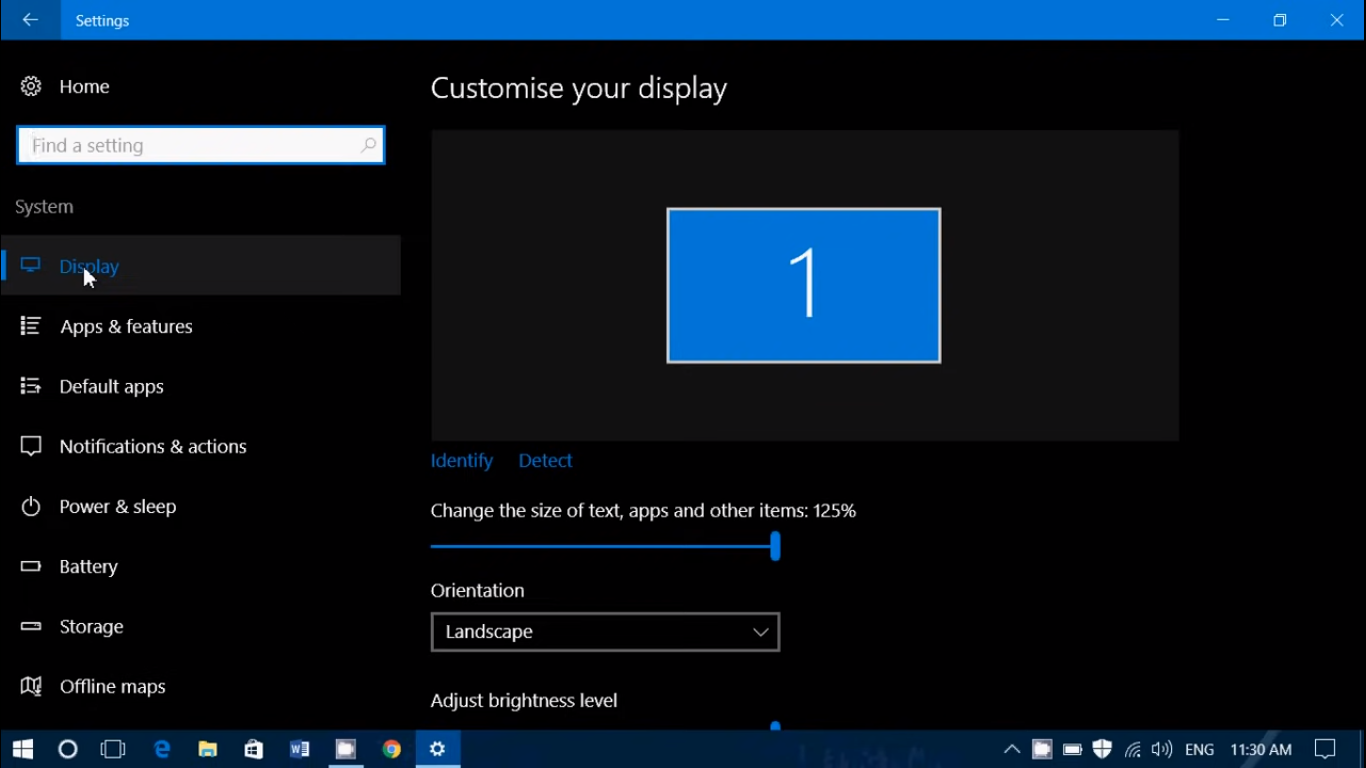 There is no denying that controlling settings like brightness and other display settings on a single monitor are more convenient than having to make each modification twice. No question calibrating a single screen is considerably simpler than calibrating two different screens every time you need to (as any professional editor should). One ultrawide monitor calibration and setting up requires half the time and work of two dual monitor setups.
Screen Size and Resolution
As you are surely aware, monitors are available in various resolutions. A dual monitor configuration would consist of two identical displays with the same size and resolution in an ideal world, but as we all know, this is not always the case.
Although you can utilize two monitors with different resolutions, transferring items from one screen to the other will need you to change their size, which might be inconvenient. Dealing with two different-sized monitors has drawbacks of its own.
The drawback of this is that you would have to reduce the resolution of your higher resolution screen to match the resolution of both monitors to that of the lower resolution screen. A single ultrawide display has a distinct benefit in this situation because its resolution is constant throughout.
Multitasking Capability
An illustration of multitasking on an LG ultrawide display differs from a regular monitor. A type of split screen software is available on a lot of ultrawide monitors. By doing this, you can divide your screen into different windows that you can utilize simultaneously.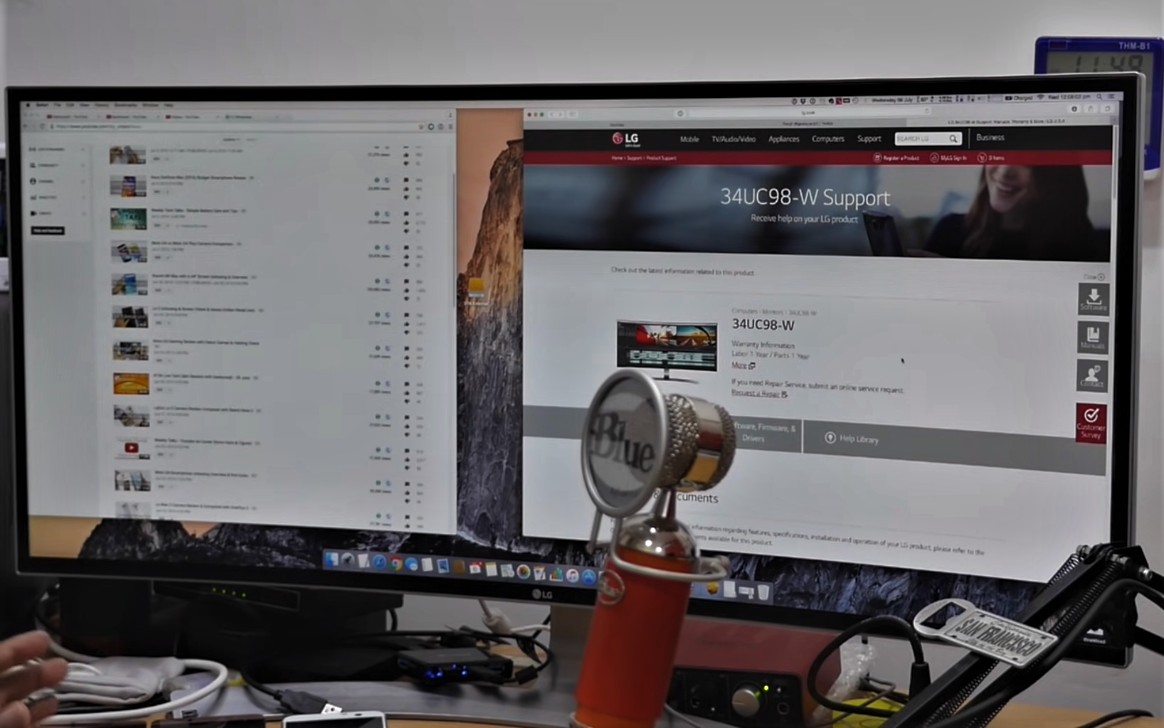 It's convenient if you want to use numerous sheets at once while also having your web browser and email open. Sometimes software with a different name or split screen is built-in; other times, it needs to install separately.
Adaptive Immersion
In a dual monitor layout, the monitors can be placed side by side or at an angle, but they cannot be curved. The monitor I utilized takes advantage of a curved screen, contributing to an impossible immersive experience with a dual monitor arrangement.
Ultrawide Vs Dual Monitor Programming
What Is a Dual Monitor Setup? If you talk about multi-monitor vs ultrawide: A dual monitor configuration uses two screens instead of one to increase screen space. Dual monitor configurations two displays simultaneously, each with a 16:9 aspect ratio and a resolution of up to 4K.
This kind of dual monitor configuration allows you to use any combination of resolutions, including two 4K displays, one 1080p monitor, and one 1440p monitor. Since you can open many windows simultaneously on an ultrawide monitor, it's a fantastic option if you have a multi-monitor setup but prefer utilizing only one display.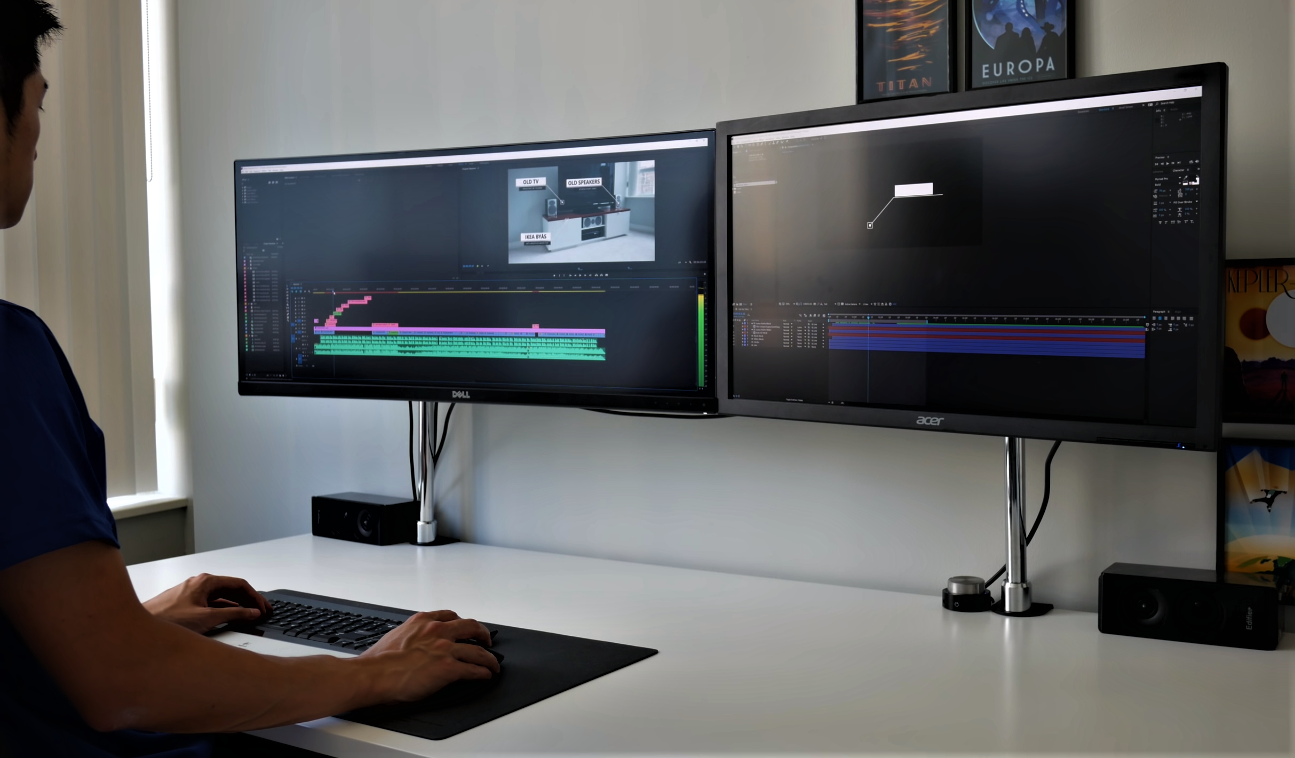 It features a wide range of inputs, allowing you to connect various devices. Using many programs at once is made simpler by dual monitors. Developers have the choice to run one program on the secondary monitor while another is running on the primary monitor when they use a second monitor.
Why is Ultrawide Monitor Right for You?
An ultrawide monitor is one of the many PC accessories whose purchase depends on your needs. Unfortunately, they don't offer an outstanding value. Therefore, individuals on a tight budget should instead choose multiple arrangements.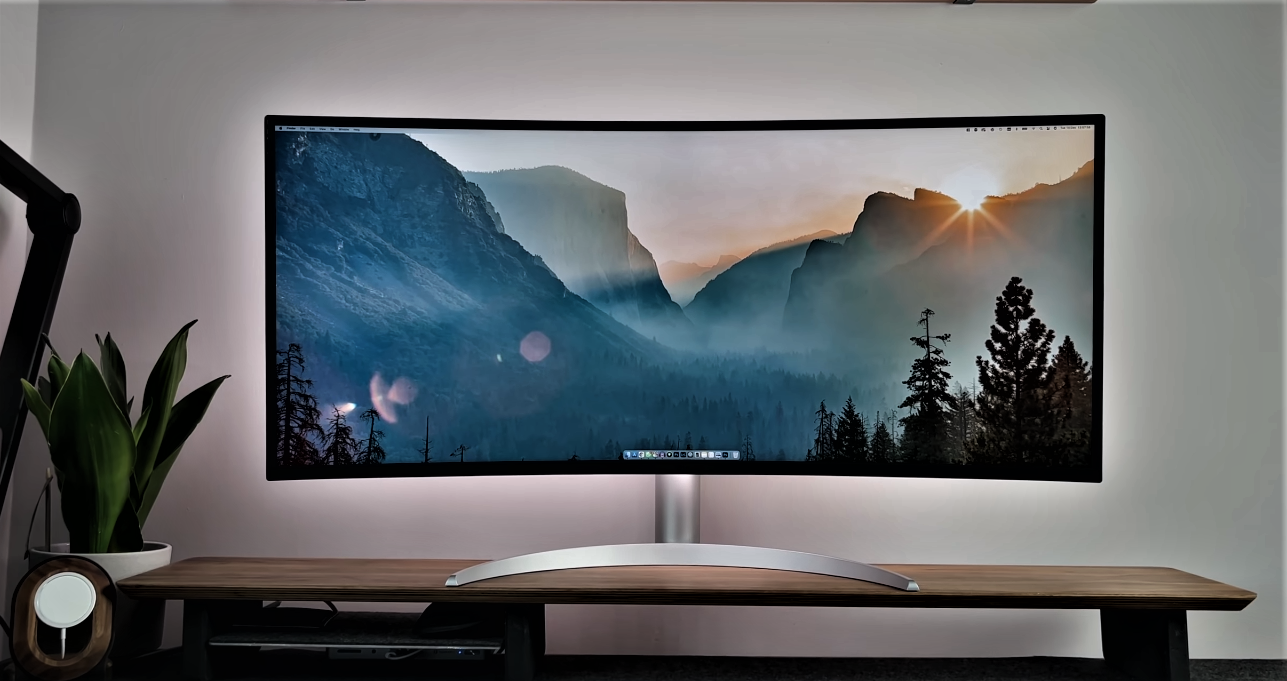 It's also critical to realize that ultrawide typically does not imply increased height. However, it's understandable why so many people prepare to spend more if they want a display for gaming or viewing movies.
Is An Ultrawide Monitor Worth It for Gaming?
Compared to traditional 16:9 monitors, ultrawide monitors offer a more immersive gaming experience. An ultrawide monitor's 21:9 aspect ratio provides extra horizontal screen space, allowing you to open multiple windows simultaneously or view more of your game at once.
It's simple to believe that ultrawide monitors were made just for video gaming. A curved monitor offers unmatched immersion and can even let you view more of the action taking place in a game.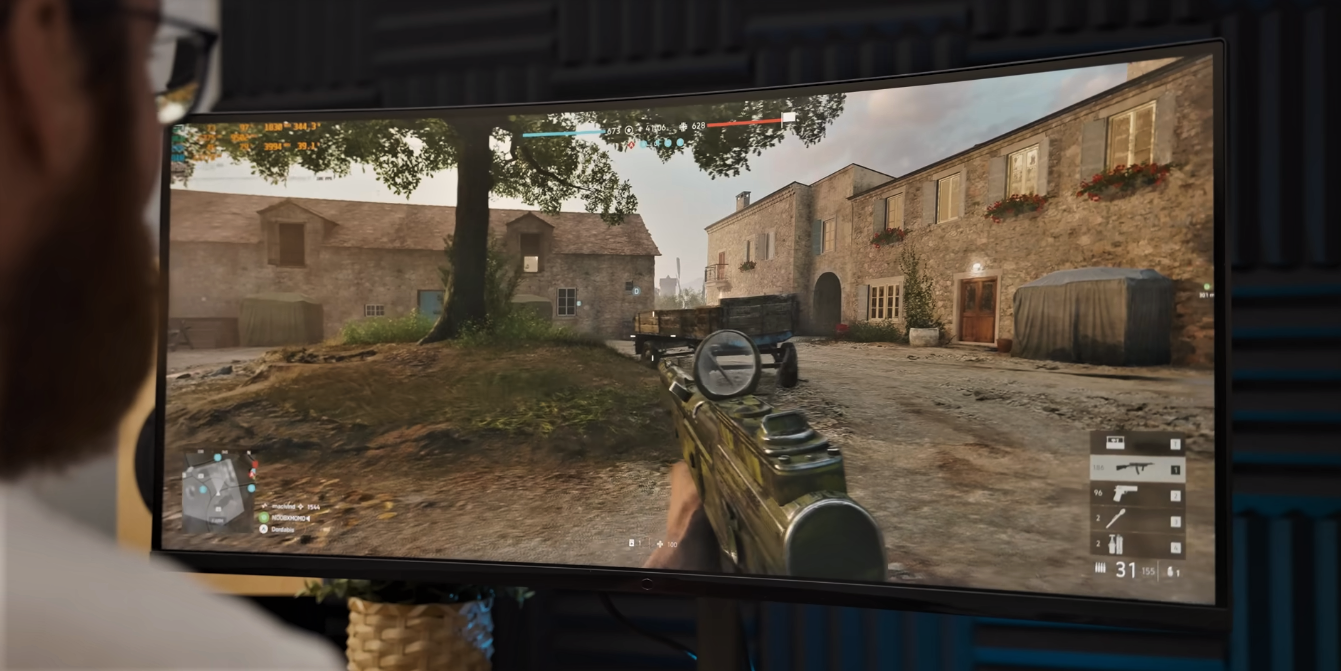 In first-person shooters, the disparity stands out. Some gamers think that using ultrawide monitors improves their gaming experience. The fact that many ultrawide monitors have slower refresh rates should note. Gaming computers are already pricey. An ultrawide display can therefore maximize the performance of your new graphics card if you've previously spent a lot of money on one.
Ultrawide vs regular monitor gaming? The refresh rate distinguishes an ultrawide monitor from a regular monitor. Refresh rates on regular displays typically range from 30 to 90 Hz. Gaming displays, on the other hand, frequently reach 144Hz and even 240Hz, providing you with far smoother gameplay.
Are Ultrawide Monitors Better Than Dual Monitors?
A single ultrawide screen reduces irregularities and provides a more seamless experience than twin monitors.
Is Dual 32-Inch Monitors Too Big for Two Displays?
Multitasking should be possible on a 32″ monitor in the same way as on a twin or triple monitor arrangement. If you just want to have one window open at a time, 32 is way too huge. Finally, the text won't be incredibly sharp at resolutions below 4K.
Can I Utilize Dual 4k Monitors?
You can only use two 4K monitors at 30 Hz in each setup because they consume 38% of the DisplayPort output's total data flow. 76% of the entire quantity of data must use while using a single 4K monitor at 60 Hz, which practically doubles the amount of data used.
Are Dual Curved Monitors a Good Setup?
Yes, in some circumstances. The amount of use you will make of this stunning visual configuration will determine whether it suits you. It should work out great if you do a lot of time-consuming computer-based hobbies, work from home, or work online. It is also wise and will ease the strain on your eyes if you don't mind spending anywhere from $500 to $1500 (or more) for two curved displays.