The popularity of virtual reality gaming has skyrocketed recently, thanks to technological advancement. VR gaming used to be something people only imagined at one point. Those times are over, especially in virtual reality racing, where several video games companies and games have expanded their offerings.
This new era of racing games is important because it provides a fantastic opportunity to incorporate new mechanisms into VR games and build a universe with possibilities that can give players a realistic simulation. But it is made feasible by the technologies of VR headsets like the HTC Vive, Oculus Quest, Valve Index, and Meta Quest, which offer an entertaining and engaging experience.
The progress of automobiles and the most well-known racing games went hand in hand, resulting in memorable material that has accompanied gamers for more than 40 years. I have compiled a list of the top VR racing games for 2023 since VR driving games are currently at their peak.
Are Racing Games Good in VR?
It's difficult to overstate how amazing virtual reality racing games are. Unless you're lucky to have unlimited funds, this is about as near as you're going to be able to head to the racetrack any time you wish. However, let's not forget that some top VR racing games and professional race drivers hone their talents at home on their VR racing simulators. Sure, it's not a replacement for the real racing.
10 Best VR Racing Games PC
There are a lot of oculus racing games in the car genre that aim to simulate driving as closely as possible. VR has a role in this. Since you may genuinely feel like you're driving the courses, tracks, or automobiles while playing with them, let us present the top 10 VR Racing Games.
1) Assetto Corsa
Assetto Corsa by Kunos Simulazioni, another fantastic VR racing game, is included in the list of the best racing games. With the aid of a VR headset, you may enter the cockpit of a GT3 in this game and experience all the sound, images, and adrenaline of racing in the most lifelike simulation that VR games can provide.
Assetto Corsa tries to maintain a design that is true to genuine cars, down to the smallest inside elements. The variety of game types available in VR racing games, including championships, special events, races, and drives, is unquestionably one of their biggest draws.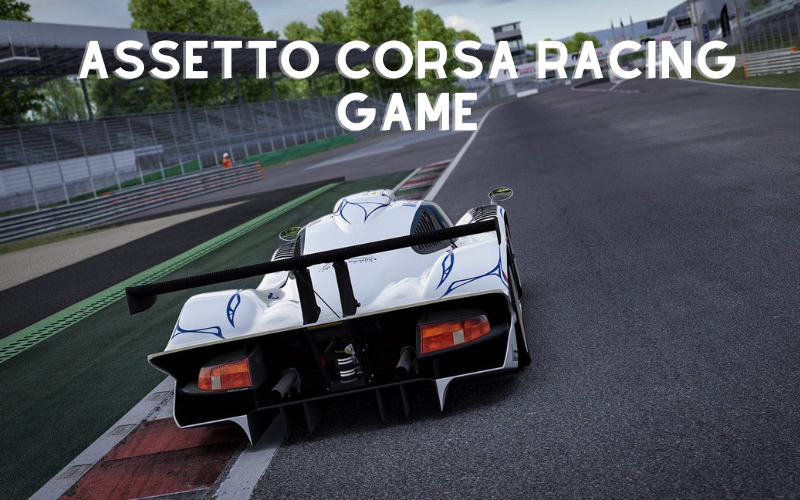 Assetto Corsa's graphic department omits scenario-specific features in favor of races featuring a larger field of racers. Additionally, it supports internet racing, which adds to the multiplayer mode's appeal. With the help of a VR headset setting like Oculus Quest or Meta Quest, combined with the realistic settings in Assetto Corsa, players can gradually improve their skills and stave off motion sickness. Players can modify their car through a settings interface, which is one of the features.
This interface can alter settings such as gear ratios, materials, pressure, gasoline, suspension, wheel speeds, ride height, and many more. Undoubtedly, Assetto Corsa is committed to high-quality simulations. They treat the promise of virtual reality as seriously as any other gaming promise. Use VR headsets like the HTC Vive, Oculus Quest 2 racing games, or Valve Index.
2)  Automobilista 2
One of the most recent and top VR car games that hit the market is Automobilista 2, and sim racers have praised it. The current best-looking racing VR game is based on an iteration of the Madness Engine that Slightly Mad Studios developed for Project CARS 2.
Our experiences with the game revealed certain doubts about AI, but these errors will undoubtedly fix in future versions. One of the primary complaints of ACC players is that they must spend too much time fiddling with the settings, whereas AMS 2 offers a fantastic out-of-the-box VR experience.
A fantastic choice to consider for anyone searching for an outstanding VR racing game. There will undoubtedly be a ton of patches and DLC content, given how new the game is. With a good RWD setup, it is possible to drift in the game, but it won't be challenging Assetto Corsa for the drifting championship. Currently, the game is only available on PC, but later, they may also make it available on consoles.
3) Gran Turismo Sport
The widely used PSVR headset has been used in PlayStation's well-known best VR racing simulator. Although there aren't many racing games available for the PlayStation console, this and the first Dirt Rally are the best VR racing games PS4. It will offer more than enough to satisfy most entry-level players.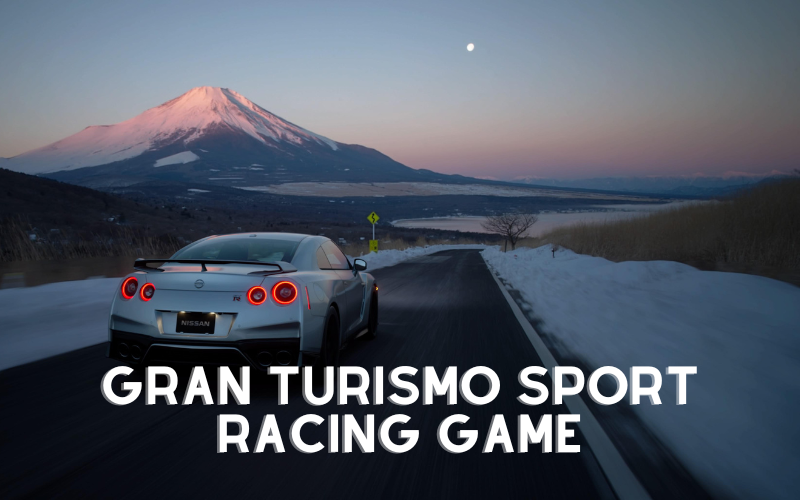 GT Sport offers incredible graphics with unreal attention to detail. It's not a hardcore simulator like most games on our list, but it's still a great way to get started with VR racing. With the Xbox system, Microsoft hasn't been as excited about the future of VR gaming as Sony has, giving GT Sport the advantage over Forza Motorsport 7 in this area.
GT Sport is a worthwhile investment if you already own a PSVR headset. I wouldn't advise rushing out to buy a PlayStation console if you're a PC gamer.
4) Dirt Rally 2.0
Are VR racing games freely available? Yes! Codemasters created and released Dirt Rally 2.0 for the Xbox One, PlayStation 4, and Microsoft Windows and Dirt Rally 2.0is the best VR racing game with steering wheel. A rallying and rallycross-themed game is called Dirt Rally 2.0.
 In various weather conditions, players compete in the time trial and off-road events. The World RallyCross Supercars rallycross mode and the 8 FIA World Rallycross Championship tracks should mention.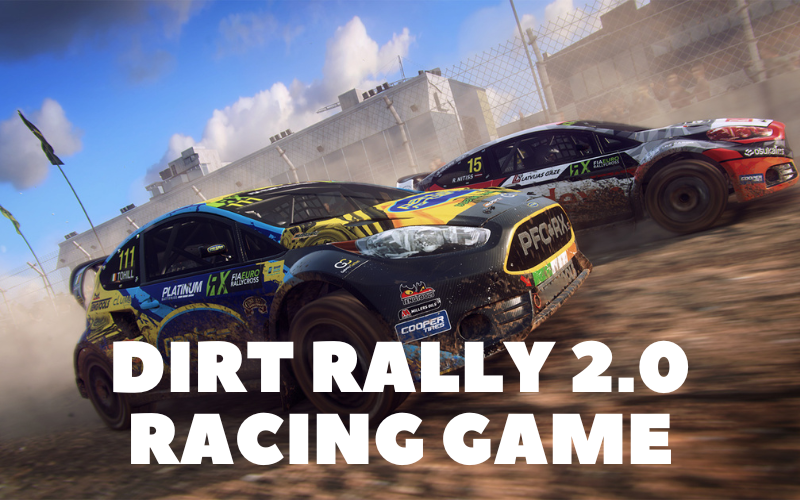 Players in Dirt Rally 2.0 can select from fifty rally cars, including various classic models from the 1960s to the present. The game also has a new weather modeling system, and the adjustments affect how much experience the player needs to finish the races. Races are visually impacted by the weather and tire grip.
In addition to other features that demand the best of the player, damage incurred during races carries over from race to race, repairs can make, and new components can also test. Testing the various parameters is one thing to prevent motion sickness when playing the game.
5) RaceRoom
Like the other racing games that support VR on this list, RaceRoom is a racing experience game that aims to let you enjoy many facets of the racing industry. For instance, you'll be able to participate in official racing series like the WTCR, ADAC GT Masters, DTM, and WTCC.
As if that weren't enough, you can play this game for free and have access to various automobiles and an endless amount of time with them to improve your racing skills. The game also gives you access to a variety of locations throughout the world, so you can race alone or alongside other people, ensuring that the experience never ends.
6) Dash World
Mario Kart's immediate rival is the multiplayer virtual reality kart racing game. Dash World is fast-paced and heavily focused on battle. Dash World revitalizes the kart genre by re-creating the same experience in a different setting. Like in most games, you can change the color of your car in this one before accelerating around various tracks filled with obstacles and unmarked turns.
Combat is the norm in this VR environment with arcade-style gameplay; you can wield one or two weapons simultaneously. Additionally, it works with a steering wheel, which improves immersion through force feedback and enhances the VR racing experience.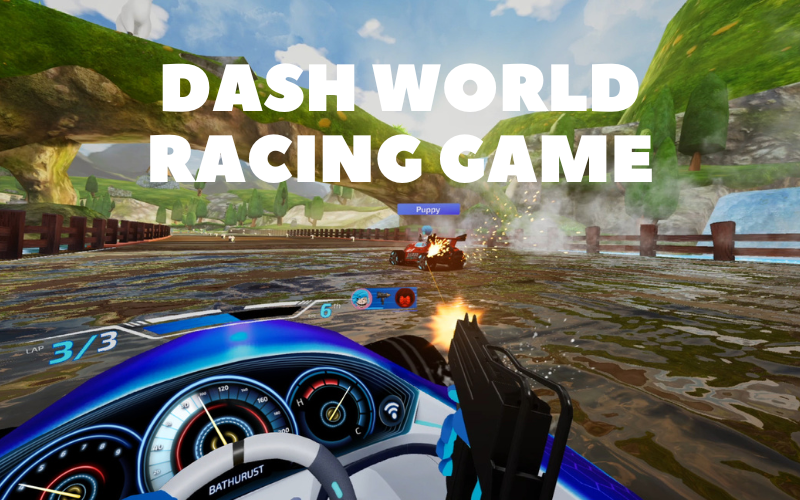 Dash World doesn't give up on casual gaming despite its support for a simulation experience; as a result, it has a rest option that makes controlling the game easier and is a wonderful method to play in confined locations.
In-Dash Dash World, the developer Motionx Studio adopted a social strategy by enabling an eight-player online matchmaking experience. During the races, you may express yourself and be yourself by sending customized emoticons and using the customized sound of your kart.
You can even mock your rivals when you cross the finish line. In contrast to other racing games, you may customize the driver and the vehicle, creating a virtual avatar representing your personality and successes in the available events.
7) Live For Speed
The creators of the virtual reality-compatible online driving simulator Live for Speed are Scawen Roberts, Eric Bailey, and Victor van Vlaardingen. Since they are the only ones working on its development, they are the brains behind this simulator. Realistic driving experiences are the major objective.
It contains a single-player mode where players compete against AI-guided cars and an online multiplayer mode. One way it varies from other racing games is that, except for a few, most cars are not real cars due to the lack of numerous affiliations with official brands. But by purchasing DLCs, this VR game offers a wide range of automobiles.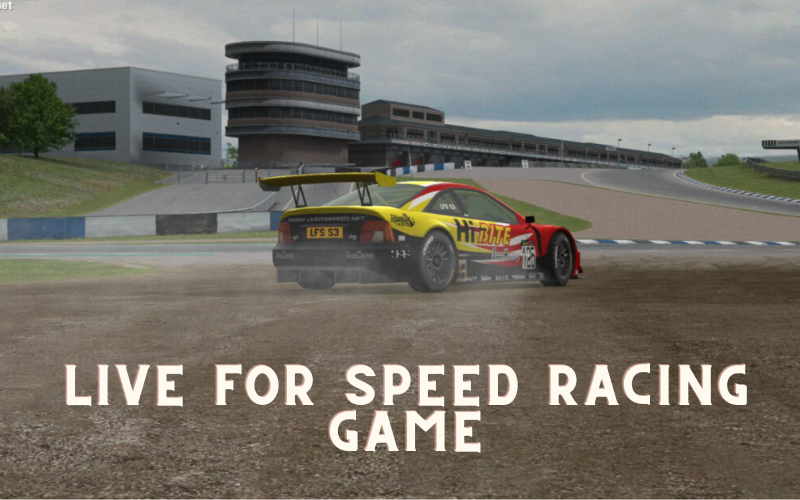 Many options are available; you can modify the suspension, colors, brakes, racing wheel, and even the vehicle's tyres. Even more so if you have a VR rig since with this equipment, the races unfold with a spectacular experience. The adjustments that can be made to the Live for Speed cars and the feedback from the updated vehicle settings directly affect the driving sensation.
Live for Speed can be downloaded for free to try out its simulation capabilities. It can also be customized using community mods, a great way to personalize your VR gaming experience and prevent motion sickness completely.
8) iRacing
The VR racing simulation game from iRacing is available via a subscription model. You may access competitive motorsports over the Internet because all races and practice sessions are hosted on servers. These so-called internet races offer an option for enthusiasts of racing, sim racers, and casual gamers. They may all experience the excitement of racing simulations, from NASCAR to IndyCar.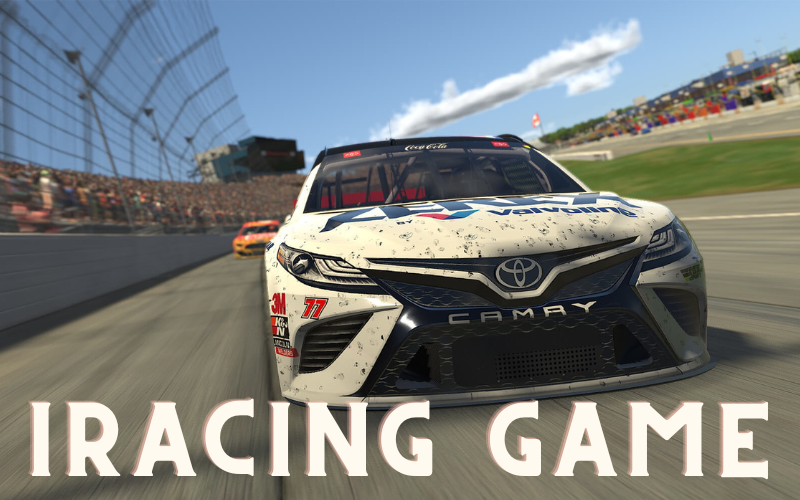 The goal of iRacing is to provide all the essentials for a realistic racing simulation. A game wheel, a racing simulation controller, or the computer can all be connected to this game model. iRacing organizes a list of more than 150 vehicles, circuits, and official or custom series after access. Additionally, the technology enables participants to create and join their private leagues.
9) Need For Speed
The popular street racing brand, Need for Speed No Limits VR, now has an experience in a VR game. The cars and tracks are colorful and have a contemporary design in this dynamic atmosphere focused on the urban area.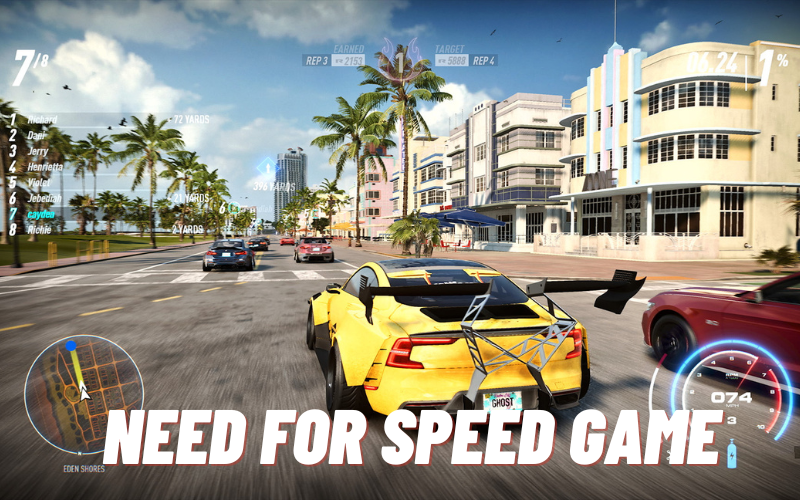 With more than 50 tests on 12 tracks, Electronic Arts bring the covert VR racing experience to mobile devices. It can use with the HTC Vive VR headset. Four realistic environments make up the scene, and it features a carefully curated soundtrack, sounds, and visual effects that wish to exploit contemporary technology fully.
Need For Speed No Limits VR offers a personalized virtual reality gaming experience, featuring automobile customization options, traffic management, and a vast selection of vehicles from BMW to Lamborghini.
In the game mode, you can compete against groups of drivers in races characterized by high speed, adrenaline, and aggressive driving. Need for Speed No Limits VR is a quick and thrilling experience thanks to nitro, slides, and accidents between other vehicles and police vehicles.
10) rFactor
rFactor contains customizable tracks and cars, good graphics, and a multiplayer mode. The location of this racing game is one of its key draws because of its various features, including blended tracks and a focus on immersive sound. It offers multiplayer possibilities or AI opponents to give players a rush of speed and adrenaline.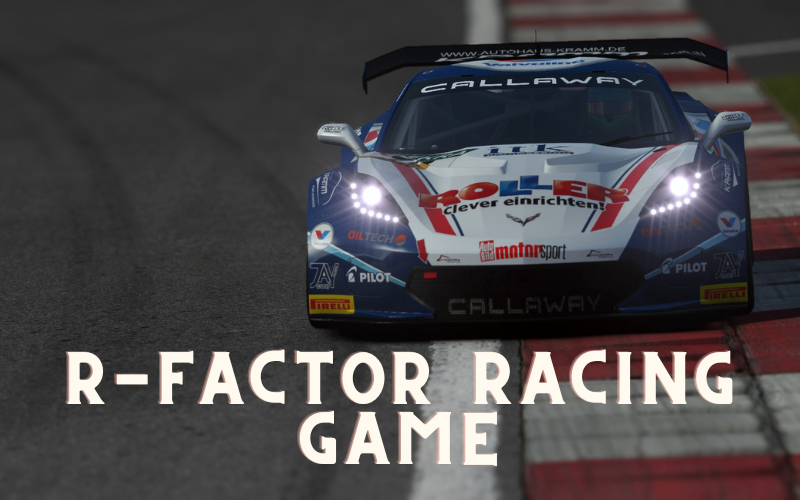 A player exchange is a different feature that allows day and night cycles for resistance events that can run up to 24 hours. The modeling community can modify rFactor by adding more tracks, vehicles, and other features. It is because rFactor, one of its strengths, supports the modeling community by upholding an open architecture.
Can You Play VR Racing Games Without Wheel?
Yes! Games that involve racing or driving are ideal for the VR experience. It is paired with a set of pedals and a wheel.
Is VR Worth it in 2023?
VR is still an interesting but constrained technology in 2023. The finest VR headset alternatives dramatically improved aesthetics, tracking, and general performance. It has made them more lifelike and immersive.
Can the Quest 2 Handle Racing Simulations?
The Oculus Quest 2 might be the best option if you're interested in sim racing and virtual reality. The Quest 2 is worth the money because it provides more reasonably priced but still high-performance sim racing equipment.