If you want an excellent projector, look no further since Puppy Robot is introducing its new Hachi Projector product. The Puppy Hachi infinite m1 projector may not be well known, but it does not make it any less remarkable. This smart projector stands out from the competition with its many exceptional features.
The traditional projector differs from this higher-specified model in several respects. It is a multifunctional device and a fantastic replacement for its Puppy Cube desktop projector. Here is the comprehensive review puppy Hachi infinite m1 projector.
Puppy Hachi Infinite M1 Specifications
A new Qualcomm CPU, voice control, touchscreen responsiveness, a proprietary built-in OS, and a capacitive display are just a few of the unmatched characteristics of this ultra-portable projector. The original, streamlined style will increase any room while delivering the highest picture quality.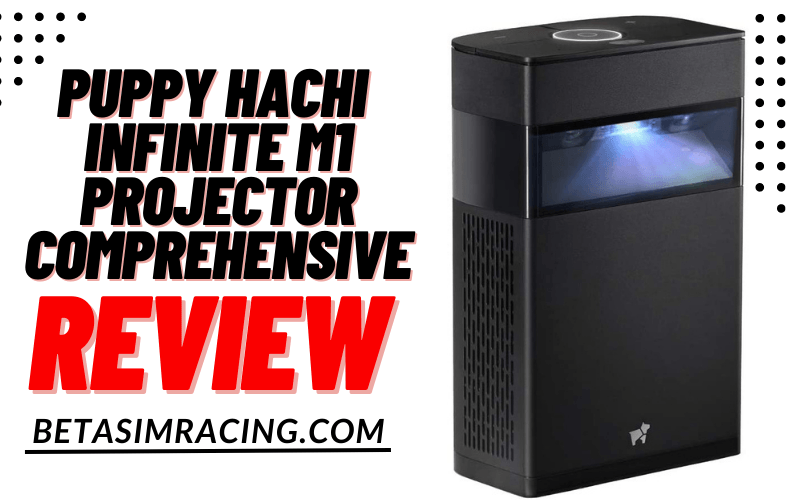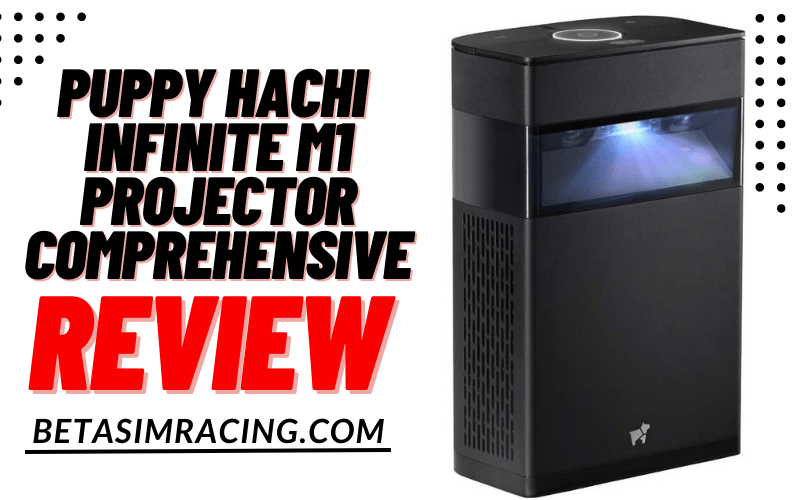 It is a one-stop audiovisual hub for work, play, education, and enjoyment. It provides educational benefits for children, a cinematic experience, and a venue for corporate meetings. Like other projectors, it has several advantages that a user has to be aware of before buying. Let's see the Hachi infinite m1 review in detail:
Read Also: how to get sound from a monitor without speakers
Puppy Hachi Infinite M1 Horizontal Mode
The Hachi projector can use as a touch projector. Touch functionality is not available in the horizontal mode. The minimum and maximum screen widths in horizontal mode are 23 and 100 inches, respectively. 100 inches is unquestionably a large enough screen to categorize as a home theatre.
Puppy Hachi Infinite M1 Hardware
It includes the set of components inside the M1 Pro is compelling. Hachi combined a Qualcomm Snapdragon 670 with 6GB of RAM and 128GB of inbuilt storage. The same octa-core SoC exists in the Google Pixel 3A.
The maker squeezed a 5-megapixel camera, Wi-Fi 5, Bluetooth 5.0, two microphones, a pair of 5W speakers, and other features. Surprisingly, the device also includes a 5000mAh battery, which can power up to 2.5 hours. This feature emphasizes the device's adaptability. Thanks to its built-in support for Miracast and AirPlay.
Read More: How To Play Game On A Second Monitor
Puppy Hachi Infinite M1 Resolution
It gives a pretty good visual quality with a native resolution of 1280 x 720. It performs best for ambient light because of its property. When combined with perfect color reproduction, it can outperform many portable projectors in image resolution. Additionally, it includes a variety of picture optimization techniques to improve image projection.
Puppy Hachi Infinite M1 Contrast & Brightness Ratio
The contrast ratio and brightness rating might not be as good as those of other projectors. It costs as much as or more than projectors with comparable prices, though. It is suited for usage at night because it has a contrast ratio of 600:1 and a brightness of 600 ANSI lumens.
Puppy Hachi Infinite M1 Throwing Range
It has a 0.39:1 projection ratio and an ultra-short throw. An enormous 120 images may project from this portable projector at about half an arm's length. It can project an image from 4 cm to 59.5 cm away that ranges in size from 30 to 100 inches.
Puppy Hachi Infinite M1 AI
AI text recognition and feedback are used in AI education to give children engaging and enjoyable learning opportunities. Voice assistance with AI Voice assistants can use to control the projector and stream music, set alarms, and get weather information.
Puppy Hachi Infinite M1 Connectivity
This incredibly flexible projector offers USB and HDMI ports for various device connections. Additionally, it provides wireless screen casting to link multimedia devices slickly.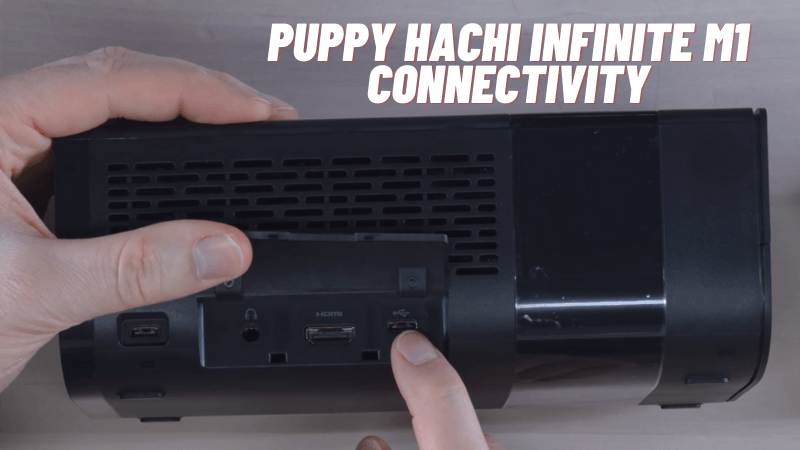 Puppy Hachi Infinite M1 Price
Puppy Hachi Infinite M1 Pro can transform any flat surface into a smart touchscreen for convenient work, education, and entertainment. With the device's high-precision sensors, you may immediately operate, annotate, and share content with others on a large screen, much like you would on a smartphone or tablet. You may get these features for US$999.
Puppy Hachi Infinite M1 Speed
It offers dual band wifi combining speeds of up to 2976 Mbps. You may increase the video conferencing, as a corporate projector, for educational reasons, or a presentation by speed.
Puppy Hachi Infinite M1 Troubleshooting Guide
If you face any of the below troubleshooting, then try to fix them with these methods:
1) Projector Failure
If you face a projector failure, then try to restart it forcefully. If it freezes or is not functioning correctly, press and hold the power button for 15 seconds.
2) Control Touch Failure
Ensure that the projector must set up on a spotless, level surface.
Place nothing inside the projection area.
The projection area must be away from sources of bright light.
Ensure that the projector's bottom and projection window are spotless and unobstructed.
The factors above have an impact on touch control accuracy.
3) Failure in Remote Control Pairing
The remote control is not present in the Bluetooth list: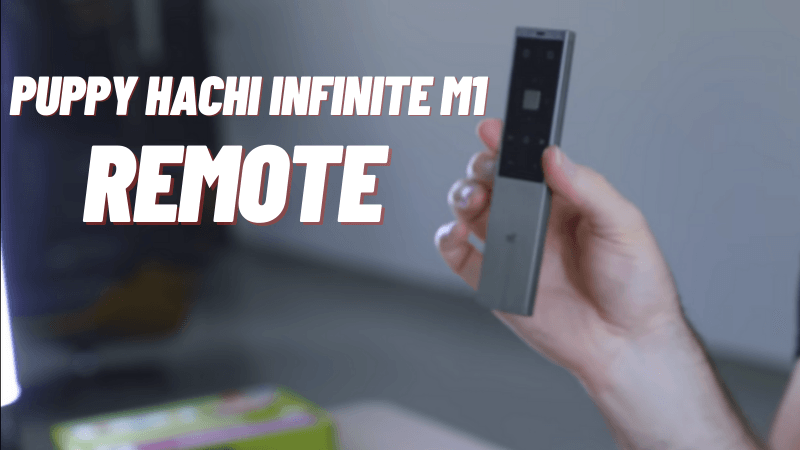 Verify that the remote control has received enough power.
The remote list is under Paired Devices, but its connection status remains Not Connected:
Select Disconnect in the dialogue box after tapping the Puppy Remote option in the list. And then, repeat the pairing procedures to pair the remote once more.
Is the Puppy Hachi Infinite M1 Projector Worth Buying?
This projector boasts several functions that even high-end projectors lack, including its stylish appearance. While some features handle functionality well, the majority have strict limitations. It is a clever device with a lot to offer unless you intend to use it for work or in the daytime.
How Does Hachi Infinite M1 Function?
The projector may control using the remote control, physical buttons on the device's top, or, more intriguingly, using its 10-point virtual touchscreen technology. It calibrates to utilize a 23-inch screen size when projected horizontally or vertically.
What is the Drawback Of Hachi Infinite?
It has cutting-edge artificial intelligence technology to offer a smooth experience. But still, it has drawbacks in that some applications simply cannot be downloaded or do not function.
Was Hachi Infinite AI Fitness Beneficial to You?
Hachi Infinite offers a variety of fitness classes to ensure the user stays in shape. It tracks body motions via bone detection and a front camera. Additionally, it assists with creating customized fitness regimens and generating exercise records.