VOID Interactive's tactical first-person shooter game Ready or Not is quickly gaining popularity. Players can play as SWAT police officers as they prepare and carry out their strategies through various missions in both the single-player career level and multiplayer gaming modes.
It takes place in an unremarkable modern America where the country has fallen into chaos due to an unsustainable income gap between the classes. Players have a few more queries about Ready or Not because it's still a relatively new game. This article explains Is ready or not a co-op game.
How Many Players Can Play in Ready or Not?
A new first-person shooter video game called Ready or Not where Special Weapons and Tactical Police units send to diffuse violent and hostile situations. There are only two playable modes in Ready or Not.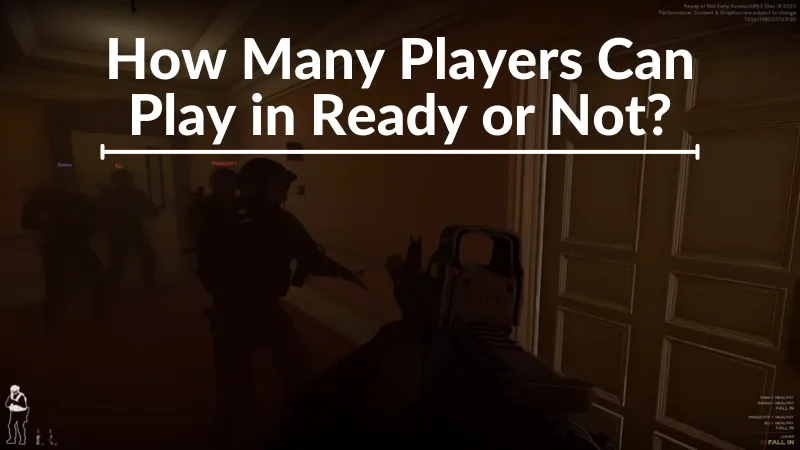 There is the straight storyline mode, commonly known as the career mode. In this mode, other players are irrelevant because you are the only one participating. Here, you assume the position of a SWAT officer (police) to rescue citizens and apprehend criminals.
The game also contains a multiplayer mode. There are various maps and modes available in this mode. In Ready or Not, you and your buddies can play together.
What is the Ready or Not co-op player count? The Ready or Not max players mode has a maximum of five (5) players in multiplayer modes. However, because of the realistic and tactical gameplay, communication within the squad is essential, and squads should manage adequately. Players can host lobbies and invite other random players to join. Playing with pals that have good communication skills is strongly advised.
Can You Play Ready or Not 2 Player with Bots?
The Ready or Not game prioritized collaboration and exact execution. Missions can finish either with a group of friends, random gamers, or AI robots. It is tedious and unrealistic to complete assignments with only two individuals. Otherwise, the game is a lot of fun.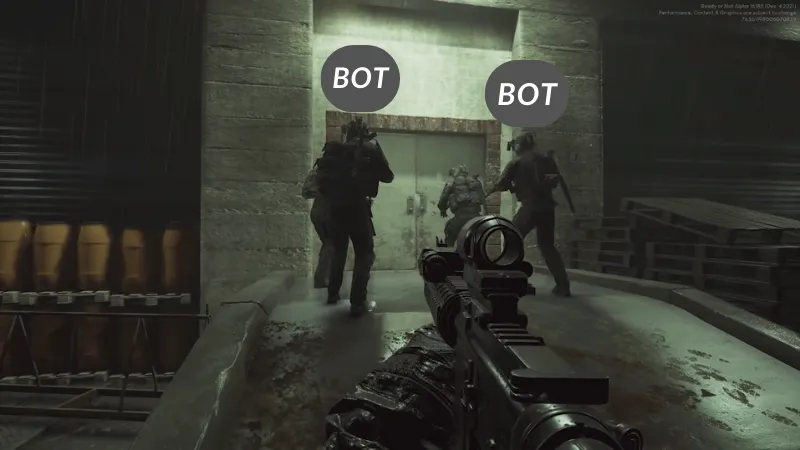 You can add bots by clicking on add Bot button on the match setup screen. Hitting it will add AI to that player slot. Once everything is set up, click Ready to begin the game.
It would be wonderful to have bots added with just one friend for individuals who don't have four other friends. If it were too simple, those folks could turn it off. A command organization along the lines of teams blue and red.
How is the Experience of Playing Ready or Not Game?
You must use the co-op option to play with your pals. 4 live players are a good quantity in Ready or Not. Therefore, it will be a terrific experience for you and your four companions to defeat criminals and free hostages.
Ready or Not's multiplayer mode has so far received positive reviews. Only online co-op is currently supported for Ready or Not, as local co-op is not yet supported, and the game is now only accessible for PC. It includes the difficulty of inviting people to a game session. According to recent complaints, gamers sometimes cannot invite their friends through the game or even through Steam.
Can You Play 3 Player Co-Op in Far Cry 5?
Only one additional player can presently join a player's game in Far Cry 5's story mode. One person can join you in your world to assist you complete story tasks, destroying outposts, and thoroughly exploring Hope County, though the party structure allows for many more than that.
Therefore, if you want to play with more than one person, you must enter the game's arcade. However, there are many missions and game modes for you to play with your friends, and because of the fully featured map editor, the selection of maps and game modes keeps expanding daily.
Is Ready or Not Available on Xbox?
As for as I know, the creators of Ready or Not do not intend to release the game on something other than a console. The gaming industry would benefit greatly from more Early Access. On PC, Ready or Not is now accessible via Stream Early Access.
Is Ready or Not Similar to Swat 4?
The tactical first-person shooter Ready or Not is so closely related to SWAT 4 from 2004 that it almost feels like a remake. You face tactical situations as the squad leader of a five-person police response unit, rescuing hostages and neutralizing suspects in hotels and petrol stations.
Can A Single Player Play Ready or Not?
All pre-orders will access the full game, including a depth single-player narrative when it launches. And the cooperative mode for up to five players and a complex PvP experience.
Can Children Watch Ready or Not?
Parents should know that the comedy-horror film Ready or Not contains extremely explicit violence. Characters kill in various ways, often with blood spurting, pooling, and gurgling in misery and terror, all of which play for laughs in the film.