The most recent update for Gran Turismo 7 will include a feature devoted players have requested for a while. Veteran players of the franchise, which had its PlayStation debut, may recall that in the past, players could earn credits by selling the car they won in races or the cars they previously owned but no longer desired.
Before the new update 1.26, players could not sell cars in GT7. But now that the GT Cafe Menus finalize, they will be able to do so from within their garage. It is not the only improvement in the patch; players will also gain new cars and a new racetrack.
At first, the PlayStation exclusive was criticized heavily for its inability to sell automobiles. It's puzzling why it takes so long, and there is still some doubt about how it will operate and how to sell cars in gran Turismo 7, but at least it is a great update.
Why You Should Sell Autos in Grant Turismo 7?
You can use in-game credits from selling cars to buy more cars, accessories, components, and upgrades. Even though there are now many very simple ways to earn large amounts of credits.
There are now several very simple ways to earn large amounts of credits, especially thanks to the new content added in the November update. Saving up for those expensive cars from the Legendary Cars pavilion remains a mammoth task. You might succeed by selling a few of your prized belongings.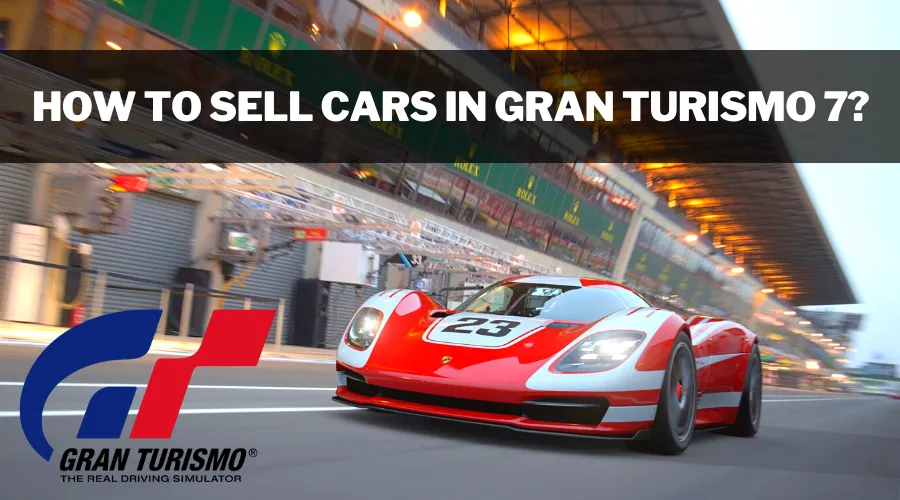 Can You Sell Cars in Gran Turismo Sport?
Those trying to regain some credit by selling their autos will probably let it down. Gran Turismo 7 does not allow you to sell your cars, despite prior games in the Gran Turismo series allowing you to do so. Duplicate cars you don't want can only permanently delete from your garage by discarding them.
You'll probably accumulate a good number of cars that you don't intend to utilize as your car collection expands. Unfortunately, there is no way to sell them or put them to good use by exchanging them for credits, so they will probably just sit in your garage gathering dust.
What to do with duplicate cars in gran Turismo 7? It has irritated several people with numerous duplicate cars in their garages, gathering virtual dust. Players believe it to be a step backward for the series because the only way to eliminate the cars is by completely erasing them.
In-game cash or duplicate cars may exchange for credits. Duplicate cars can throw away to assist your garage in becoming less cluttered, but you won't gain anything in return.
Read more: How to unlock multiplayer in Gran Turismo 7
How Do you Sell Cars in Gran Turismo 7?
You must finish all 39 GT Café Menu Books before you can sell cars. It excludes any additional Menu Books that include updates made after the game's initial release. After finishing GT Café Menu Book No. 39 World GT Series, you can sell cars and view the closing credits.
Go to the Used Cars dealership and click the Car Valuation Service button in the upper right corner of the screen to accomplish this. You can access the page to see the market value of each car parked in your garage. Like in real life, certain cars lose value over time while others increase in value.
In GT7, a car's body and tuning value determine its market value. Therefore, if you've made many changes, your automobile will probably sell for less money. The body value of cars with increased mileage decreases.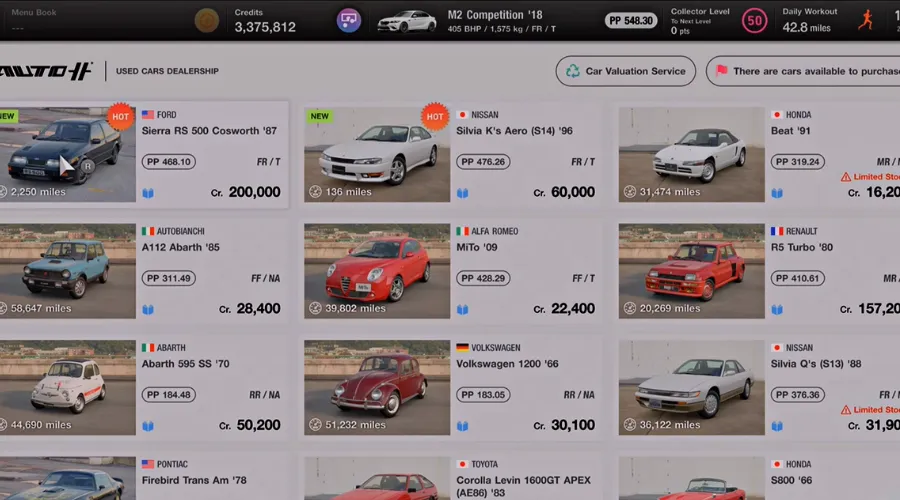 Usefully, a number next to each automobile on the Car Valuation screen lets you know whether you have any duplicate cars. Select the car you wish to sell from the menu, click Appraise, and then click Sell. It cannot undo, so sell your cars carefully.
How To Delete Cars in Gran Turismo 7?
Gran Turismo 7 requires players to go to their garage and choose the car they want to delete. They must first click Change Car to access the car menu, where Discard will be one of the sub options.
The car will be automatically removed from the collection when you click it. The player will not benefit from this trade, and their only option is to remove it from their collection.
What GT7 Missions Are the Most Profitable for You?
The list of GT7 missions with the highest rewards is as follows:
Trial Mountain Cup, Trial Mountain: 750,000 credits an hour
Dirt Champions, Windmills, and Fishermen: 1,100,000 credits per hour
World Touring Car 700 at 24 Hours of Le Mans: 1,600,000 credits per hour
World Touring Car 800, Sardegna Road: 1,650,000 credits per hour
World Touring Car 600 on the Tokyo Expressway costs 1,750,000 credits per hour.
Related Article: how to use nitrous in gran turismo 7
How To Get Gran Turismo 7 Easy Money?
Try using these strategies if you want to increase the amount of credit you have available to you. Here are some general guidelines for Gran Turismo 7 moneymaking.
Now let's take a closer look at each of them:
1) Register for The License Test
Even though it might seem clear, gamers frequently ignore this one. As you advance in the game, you can earn a sum if you pass the licensing Test. It will earn you a respectable number of credits and help you become a better driver, especially when you start.
2) Participate in GT7 Missions
You can participate in various missions as you progress through the game. These quick and simple tasks frequently pay off with a sizable number of credits. So, periodically check the missions screen to see which ones seem most worthwhile and intriguing.
3) Participate in Many Races
It might be the easiest way to get money in GT7, but it also works the best. The more races you participate in, the more credits you'll receive, but those rewards won't compare to time trials. Therefore, enter as many races as you can if you want to earn some quick cash.
4) Aim for The Bonus for A Clean Race
A prize award for finishing each race with no mistakes. It entails no collisions and no fines. If you succeed, you'll receive a bonus of a respectable number of credits. Therefore, try to do this if possible because it will undoubtedly help you increase your income.
5) Reduce the AI Difficulty Level
Turning down the AI difficulty in GT7 is an excellent method to increase your earnings. Doing this will simplify the races, and you will receive more credits for every race you win.
To improve your chances of winning and gaining more credits, lower the AI difficulty if you find the races too challenging. These are only a few of the top GT7 money-making strategies.
Try out these suggestions, and you'll quickly notice an increase in your credit balance.
5 Fastest Cars in Gran Turismo 7
The Bugatti Veyron, the Jaguar, the Ferrari, and the insanely quick Dodge SRT were among the fastest cars in GT7.
Relevant Post: what is the fastest car in gran turismo 7
1) Dodge SRT Tomahawk X VGT
What is the quickest car in GT7? The Dodge SRT Tomahawk X VGT is the quickest automobile in Gran Turismo 7. This car weighs only 749 kg and generates 1.929 kW of electricity.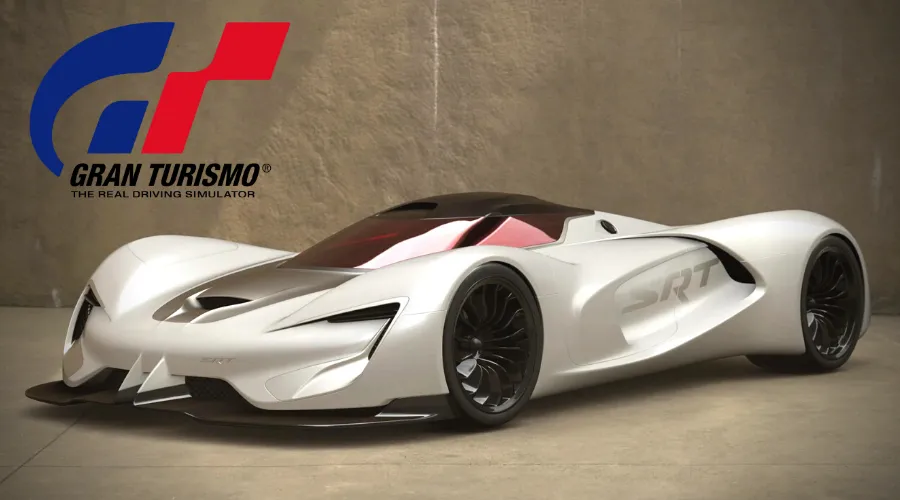 Its great power-to-weight ratio of 2.6 kW per kilogram is beyond ridiculous. Performance-wise, this car has a top speed of 267 mph and a 0 to 60 mph acceleration time of under 2.2 seconds. In GT7, you can purchase this car for 1 million Credits, which is not that expensive when you consider its amazing all-around performance.
2) Jaguar VGT SV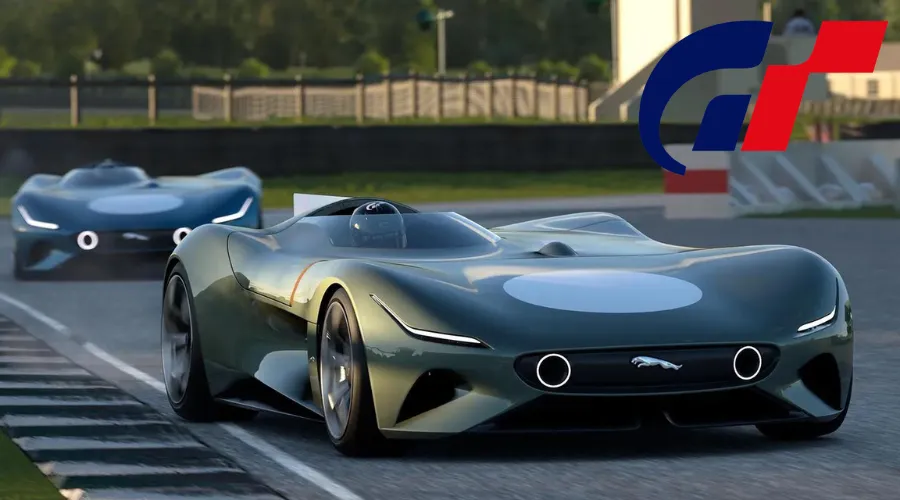 The Jaguar VGT SV is the second-fastest car in GT7. This car can reach a top speed of 249 mph and has a power output of 1.399 kW. It is one of the biggest automobiles on the list, yet despite its weight, it is still incredibly speedy. The Jaguar VGT SV price is 1 million Credits.
3) VGT Bugatti
Although the Bugatti VGT weighs quite a bit, its amazing power output more than makes up for it. This automobile boasts an astounding 1.212 kW of power. Due to its excellent performance, this automobile in GT7 is worth the 1 million Credits it costs to purchase.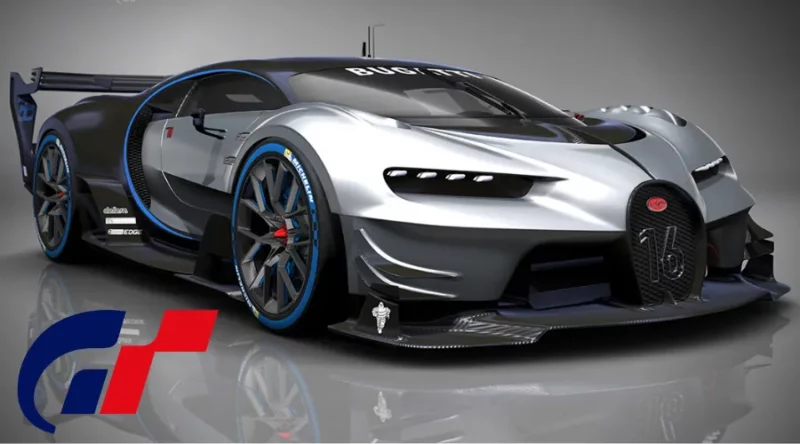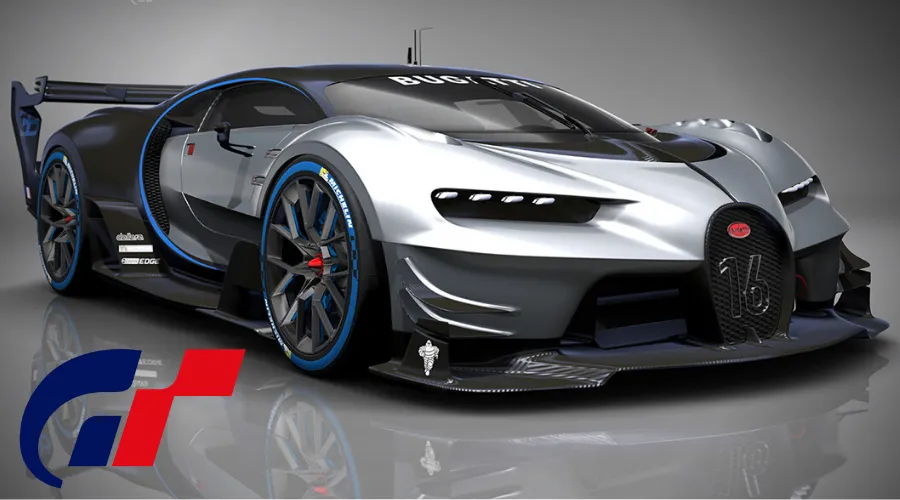 4) Dodge SRT Tomahawk GTS-R VGT
The Dodge SRT Tomahawk GTS-R VGT weighs just 663 kg and boasts a tremendous 1.081 kW of power. It indicates an outstanding power-to-weight ratio of 1.6 kW per kg. Performance-wise, this car has a top speed of approximately 250 mph and a 0 to 60 mph acceleration time of just 2.3 seconds. By paying 1 million Credits for GT7, you can purchase this car.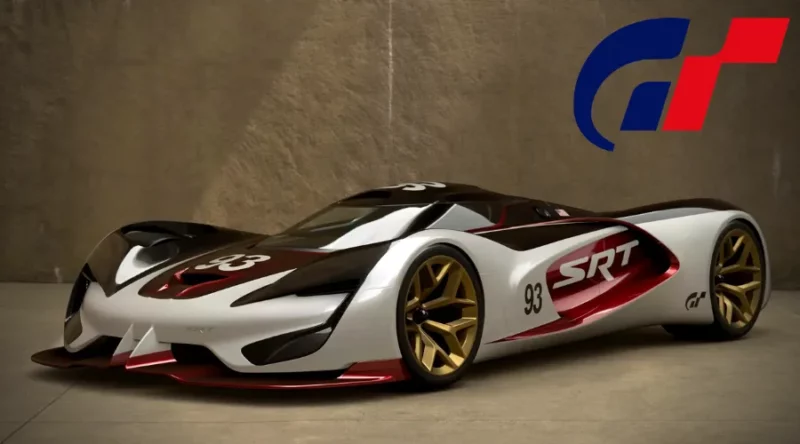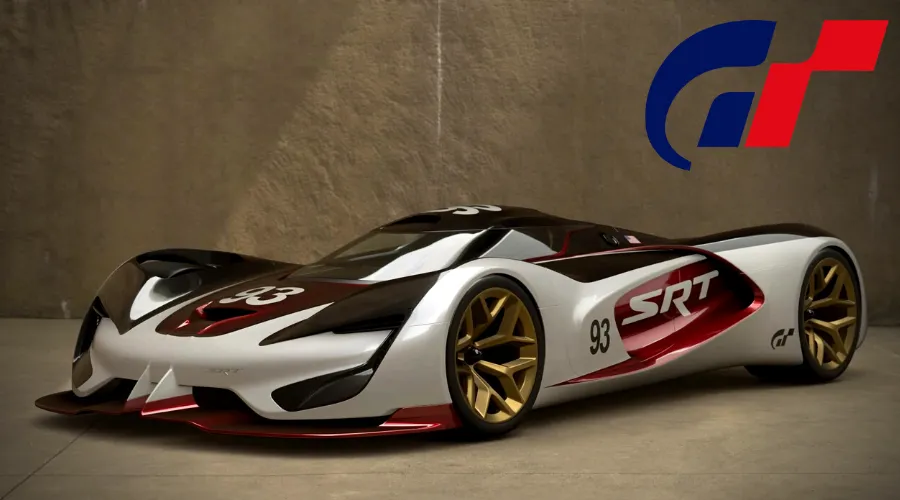 5) Ferrari FXX K '14
I had to include the Ferrari FXX K '14 in ranking the GT7's top cars. With a top speed of 215 mph and a 0-to-60 mph acceleration time of just 2.4 seconds, this car is among the most astonishing.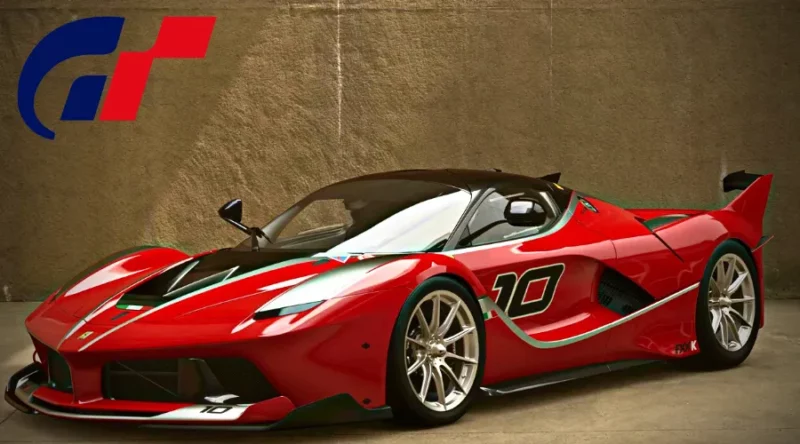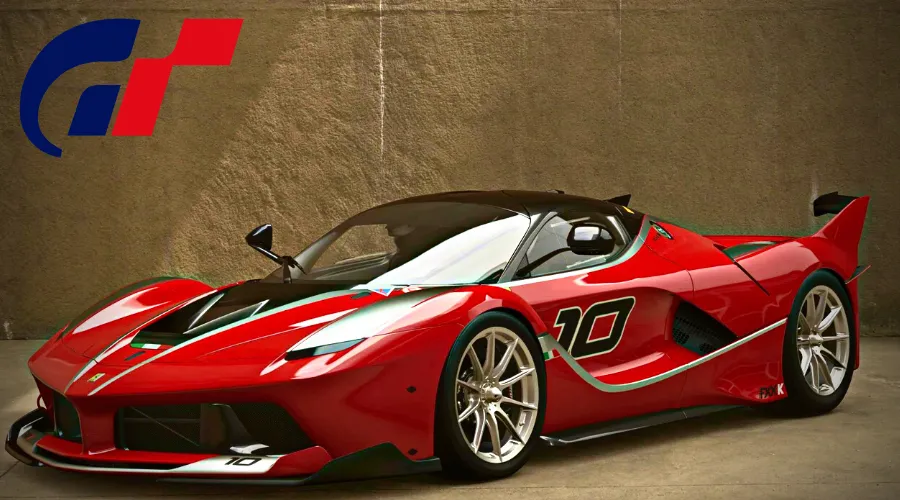 Additionally, it has a 771 kW power output, which makes driving it a tonne of fun. The only drawback is that purchasing this automobile in GT7 will cost you 3.6 million Credits.
Which GT7 Mission is the Most Money for You?
The Tokyo Expressway objective in the World Touring Car 600 class will earn you the most GT7 credits in an hour. You might earn up to 1,750,000 credits each hour by doing this! So, try this quest if you want quick money in GT7.
What is the Highest PP Car in GT7?
In Gran Turismo 7, the ideal European car to own is the Bugatti VGT Gr. It generates a powerful 940.20 PP and a whopping 1,626 horsepower.
What Are the Most Expensive Cars in Gran Turismo 7?
Each car costs an average of over 530,000cr in Brand Central, with 157 million credits worth of inventory. The cheapest car is the 10,000cr GT Racing Kart, while the most expensive is the 3.64 million credit Lamborghini Veneno.