Is your PS4 getting too hot? The device might overheat due to internal problems, such as an outdated system, or external causes. Because of the heat in which you are using the device or working on it. When your PS4 abruptly shuts off, it could be rather frightening.
Most people would check their power supply first, as they should, to see if it is the cause of the issue. Any system you purchase, including computers, laptops, gaming consoles, mobile devices, and other electrical equipment, eventually begins to heat up. There is no single cause for this; several factors may contribute to heating your gadgets.
The PS4 is a lot more of a marvel than most people realize. They include an integrated self-protection mechanism that turns the console off if any component becomes too warm. This article explains how to tell if PS4 is overheating and fix them. Let's get in-depth about how to fix PS4 overheating.
Why Does PS4 Overheat?
When analysing the causes of your PS4's random ps4 overheating shutdown problem, there are several things to consider. You should first investigate the potential that it might be overheated. If the PS4's internal temperature rises above a specific point, the device is built to shut itself off.
Your PS4 may be overheating if it starts to feel unnaturally warm to the touch, especially when a game disc is inside. Keeping your PS4 in a cool, well-ventilated area is the best method to avoid overheating. The ideal operating environment for your console is cooler than room temperature.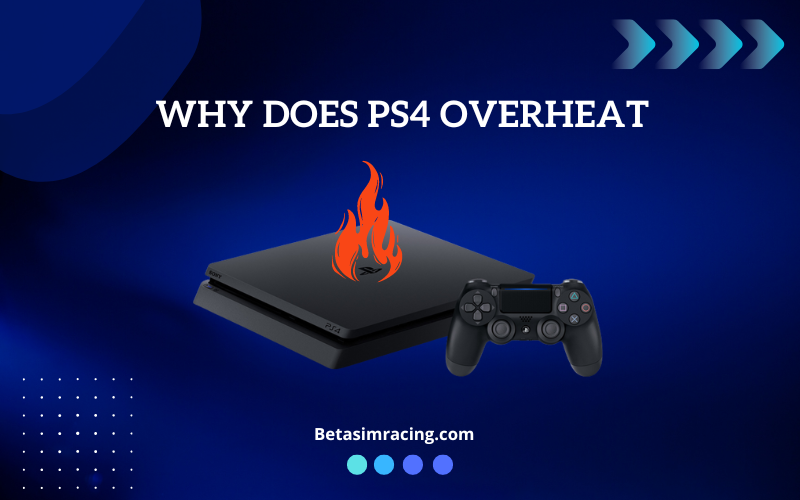 You might wish to spend money on some third-party cooling stands if you can't control the temperature in your room. Faulty power cables are the second most frequent cause of the PS4's unpredictable restart issue. If at all feasible, try switching out your PS4's cables to see if the problem is with the old ones.
Complete Guide: PS6 Release Date with its Expected Design
Random reboot issues on PS4 can occasionally be brought on by a problem with the internal hard drive. Games may crash, fail to load if the hard disc is damaged, or the PS4 may not even start up. The PS4 system may occasionally crash due to data or software corruption, creating the impression that it shuts off at random. Let's take a detailed view of how to fix PS4 overheating issue.
How To Fix PS4 Overheating Problem? (8 Quick Methods)
Gamers will be gamers, but if your system becomes too warm, it can ruin your fun. Sometimes your PS4 overheating but not hot, but I don't think it's not a problem. Find out what could be causing your PS4 to overheat and how to solve it.
Here are the methods of how to stop PS4 from overheating without taking it apart:
1) Clean Your PS4
Dirt is most likely to blame for your PS4 heating up if you haven't cleaned it in a while. A PS4 console is simple to clean, but if you don't feel comfortable doing it yourself, you may always take it to a repair shop. Use the following procedures to cleanse the PS4 on your own: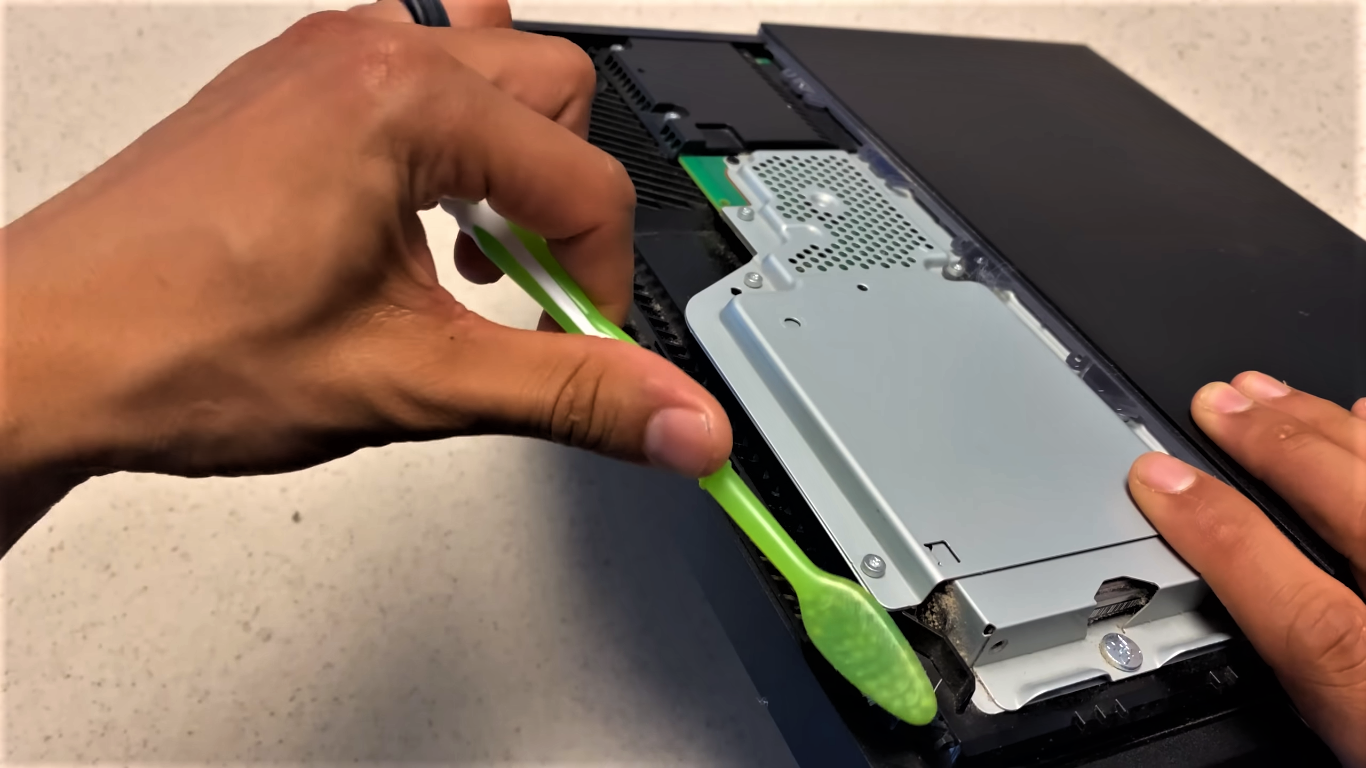 Turn off and unplug your PS4 before beginning the cleaning procedure.
Take care of the PS4 fan.
Use a vacuum cleaner to remove air from the exhaust port and clean it.
Don't forget to replace the thermal paste as well.
Put everything back where it belongs, and you're good to go.
2) Proper Ventilation
You might want to check that your console position is correct to draw in the necessary air. The most crucial factor in preventing a PS4 from overheating is airflow, so avoid placing the console in a cramped area near your television or against a wall.
Guide: How to Check Graphics Card Fans Not Spinning?
Although PlayStation did provide a feature that allows the PS4 to stand vertically, I still don't advise it. If your PS4 is horizontal, both fans can draw in air, giving it the best chance to stay cool. Place the PS4 in a location where it can adequately ventilate itself to ensure optimal ventilation.
Avoid leaving the PS4 case close to a radiator or heating vent or pushing it against a wall to cover the vents. Clear the area around the system and give it space to breathe. The investment can be worthwhile if you spend a lot of time playing video games.
3) Use an External Fan
Use an external PS4 cooling station to improve airflow and relieve pressure on the PS4's internal fans. External PS4 cooling stations and fans can help keep your console quiet.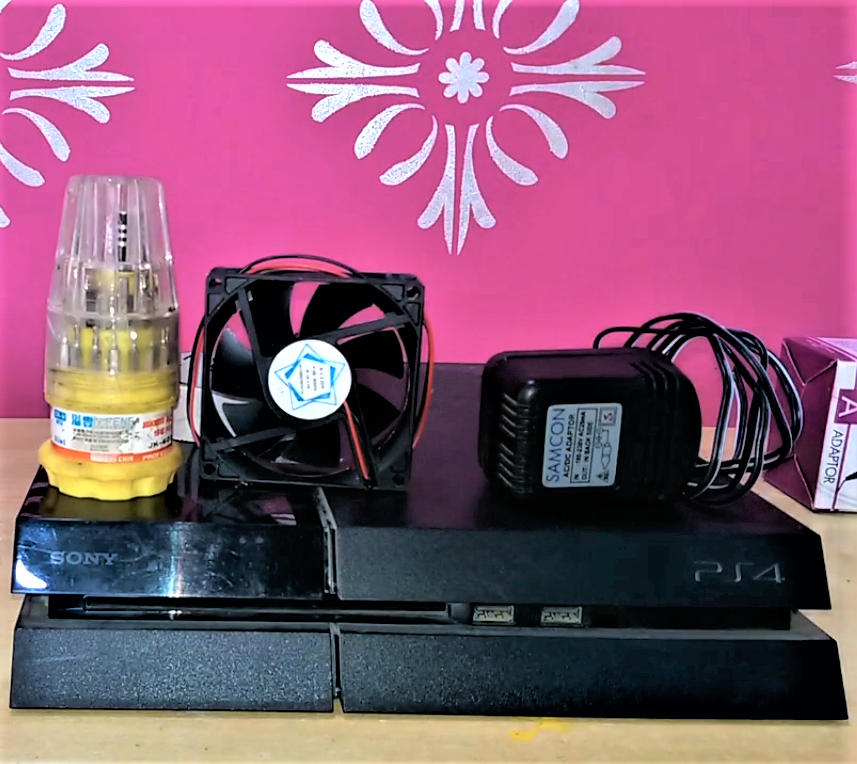 In addition to simply keeping your PS4 aired and occasionally air dusting it, this implies noise from internal cooling components shouldn't be too loud on your console. Cooling fans and stations may also result in a longer console lifespan.
4) Shut Down Your PS4
If you feel your PS4 too hot, wait while you turn off your PS4. Turn off your PS4 and let it cool to room temperature before doing anything else. Then restart the activity that caused the overheating by turning the device back on. You can use your console regularly if it doesn't overheat.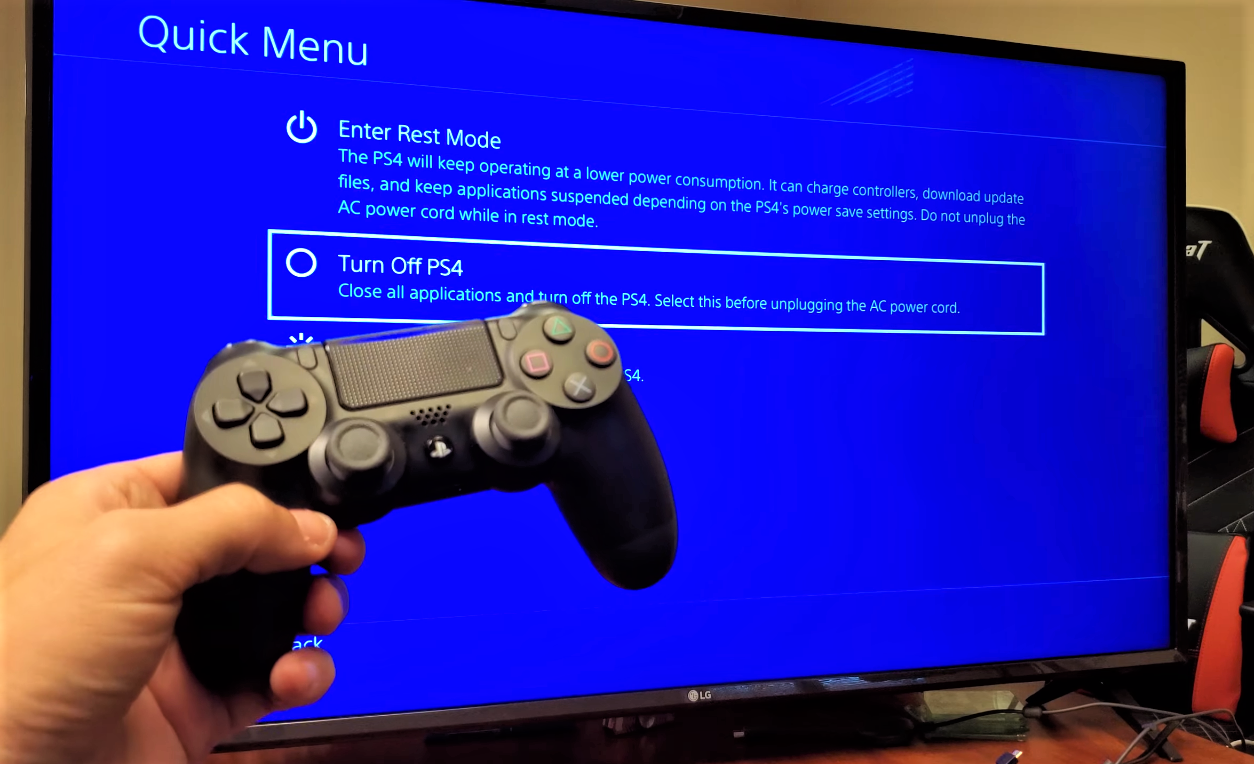 How to stop PS4 from overheating without taking it apart? Older PS4 system software versions may not be well suited for gaming and other high-intensity tasks. PS4 system software can have a significant energy impact.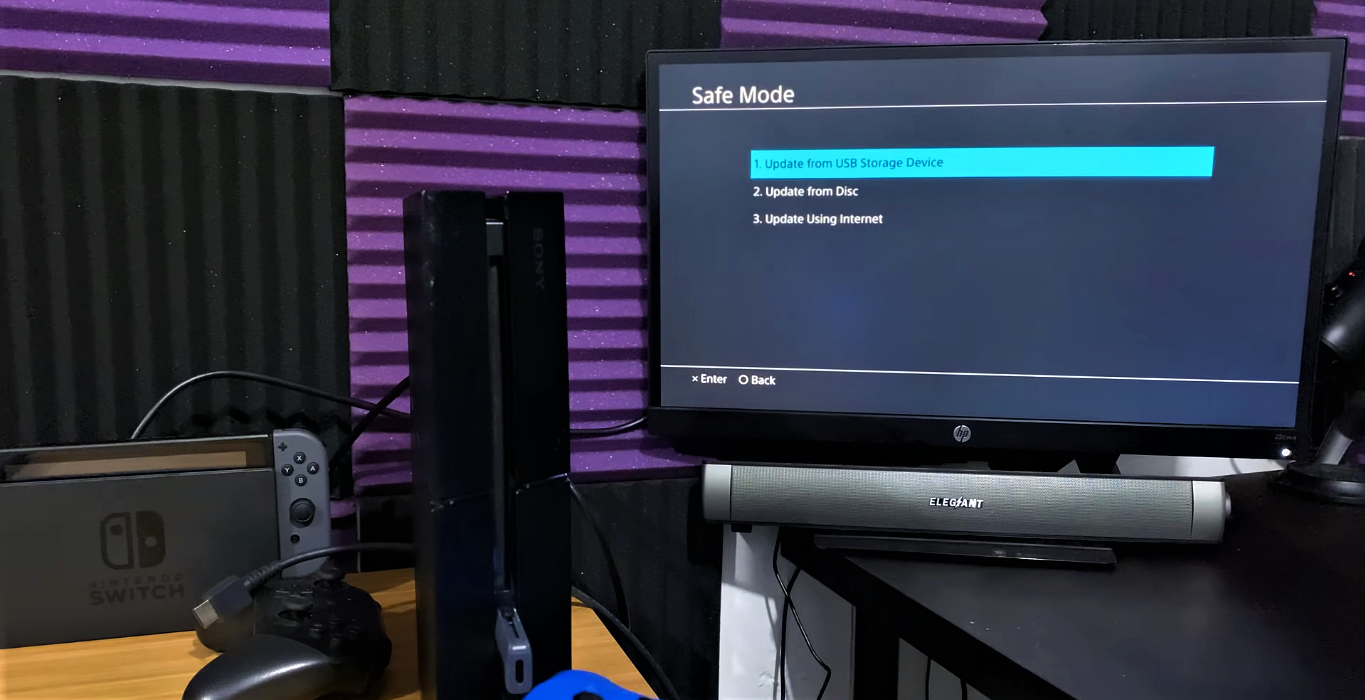 Update your PS4 manually. The fan may occasionally fail to come on when it should because of out-of-date or damaged firmware. You must confirm using the most recent PS4 system software version to rule this out.
6) Update Your Game
If a particular game causes your PS4 to overheat while playing it, the game's software could be to blame. There may be a bug in the game's code causing one of the PS4's systems to run at maximum capacity and overheat if the game is brand new or has recently gotten a significant update.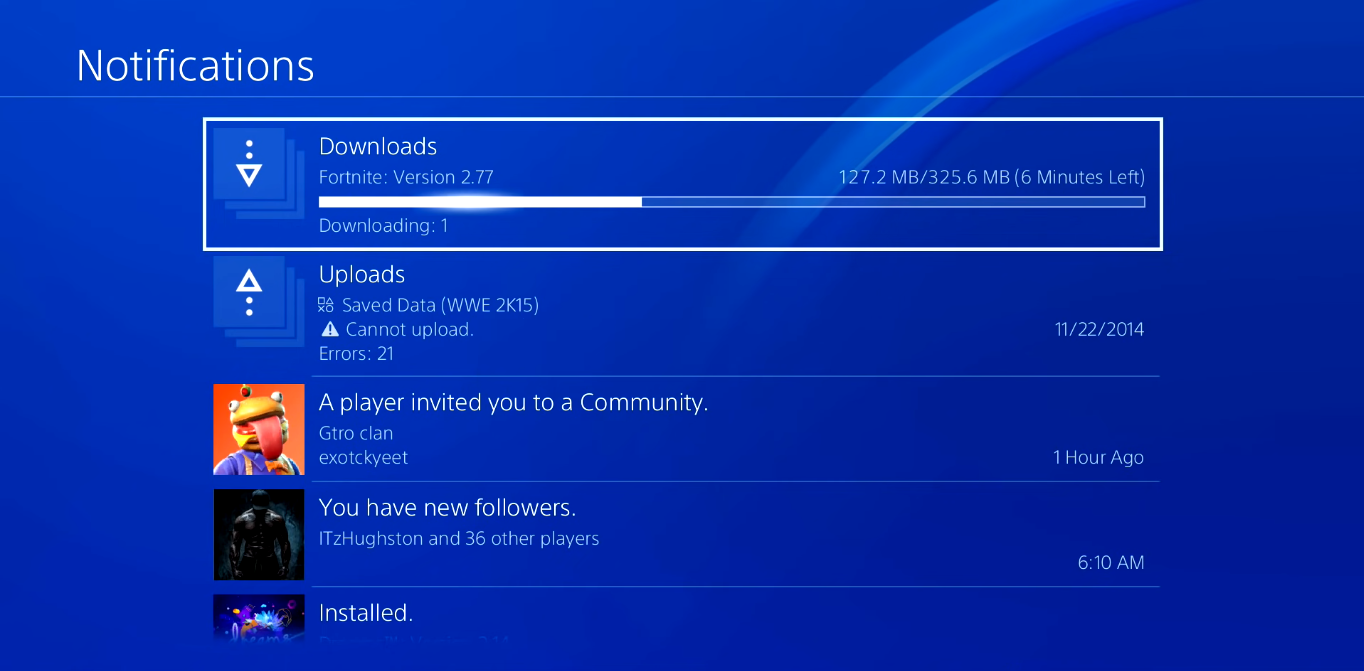 When that occurs, you will need to wait until the publisher updates your game and offers a fix. You'll need to check for game updates and install them if any are available before you can rule this out. Here are some steps to do that:
Choose the game from the PS4's main menu.
Choose Check for Update.
If there is an update, choose Install Update.
Play the game when the update has finished installing.
7) Check Room Temperature
Your PS4 may overheat if you use it in direct sunlight or another warm setting. PS4 cooling system builds to withstand heat from inside components but may become overworked by external environmental conditions.
Your PS4 needs space to draw cool air from the outside and exhaust heated air from the system. Additionally, remember that overheating may be influenced by the general temperature of the space. You should not use your PS4 if the temperature in your gaming space is above 80 degrees Fahrenheit.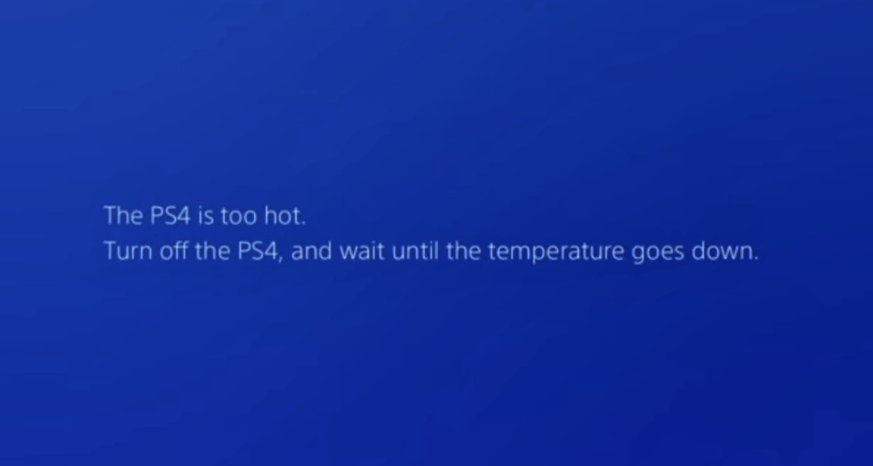 So, you should check the room's temperature before using PS4 to prevent it from overheating. Move the console to a cooler room or think about using a PS4 cooling stand if the temperature is higher than that and there is nothing you can do to reduce the air temperature.
8) Close Browser Tabs
Every open tab of a browser consumes resources, which might cause the PS4 to overheat. So, close all tabs to cool down your PS4.
What Happens If Your PS4 Continues to Overheat?
What happens when your PS4 overheats? After completing all these steps of PS4 slim overheating fix, if your console is still overheating, you probably have a hardware issue that you can't resolve without specialized knowledge and equipment. In that scenario, it would be advisable to leave further study on this issue to the experts.
There can be an issue with your hardware, or your fan may need to be repaired or replaced. Removing the heat sink and replacing the thermal paste can be advantageous in some situations. You can try to fix these items on your own but doing so could result in money wasted if you replace the faulty components or, if you still have a warranty, void it.
Info: What Does Single Use Restricted PS5 Mean?
Why is My PS4 Overheating After Cleaning?
There are a few more issues to consider if your PS4 is overheating, typically caused by problems like vent clearance, clogged vents, or the fan not working.
How Do I Fix PS4 Stick Drift?
If necessary, try a soft and hard reset to fix the PS4 controller drift. Clean your PS4 controller thoroughly if it doesn't work. The PS4 analog sticks may need to be changed if the issue persists, or you can get assistance from Sony.
How Do I Fix Corrupted Data?
You might try removing and reinstalling the tough game to cure a PS4 with corrupted data. Go to Notifications > Options > Downloads and remove the corrupted file from there. Additionally, you should attempt wiping the game disc, upgrading the PS4 software, or contacting Sony for assistance.
How Can I Fix the PS4's HDMI Port?
First, ensure the cable is flush with the back of the PS4 to fix the HDMI port. Any visible component has the potential to impact the connection. Additionally, check for any issues with your HDTV and update its firmware. Safe mode booting and system software updates are different troubleshooting methods.