There isn't a bigger racing game right now than Gran Turismo, literally and figuratively. There is more to this game than it initially seems. This is the first Next Gen game developed for the series, which is why the hype for this game is at an all-time extreme level. This is the best and most successful game. It offers you a realistic driving simulation. The game was launched on June 11, 2020, and was released on March 4, 2022. This is designed for PlayStation 4 and PlayStation 5.
As soon as a new car racing game is released, every player wants to test out the potential of the fastest car in the game. Unluckily the fastest car in, Gran Turismo 7, is not cheap to get. The players will have an incredible roster of approximately 400 cars in this game. Every car has its unique sets of durability, qualities, and deficiency. If the player wishes for the fastest cars in the game, he has to earn a significant amount and can go for further progress. Lets learn about what is the fastest car in gran turismo 7.
What is the Fastest Car in Gran Turismo Sports?
The SRT Tomahawk X VGT is the fastest car in Gran Turismo 7 driving simulation. The SRT Tomahawk X VGT is a functional concept car designed for public performance. This car also can be used in any sports game mode.
It is a virtual fusion of extreme motoring and stunning design. It is the fastest car and offers 2,586 hp. The fastest car can go top speeds up to 404 mph. This fantastic car is incredibly light at 749 kg and has a 7000 cc engine with 1336.12 PP. It is the best car in gran turismo 7.
Specifications
Manufacturer
Street & Racing Technology (Dodge)
Designer
Paul Hoste
Body and Chassis
Class
Fictional Concept Car
Body Style
Coupe
Layout
Mid Engine, Four wheel Drive
Powertrain
Engine
7.0 L naturally-aspirated 144-degree DOHC V10
Power output
All hypothetical: 693 hp (703 PS) at 9,200 rpm – Gr. 1 1,007 hp (1,021 PS) at 9,200 rpm – S 1,449 hp (1,469 PS) at 9,200 rpm – GTS-R 2,586 hp (2,622 PS) at 13,800 rpm – X
Transmission
7 speed dual clutch
Hybrid Drivetrain
Direct drive pneumatic system ( front) Electronically controlled limited slip differential (rear) differential (rear)
Dimensions
Wheel base
2,988 mm (117.6 in)
Length
5,040 mm (198 in)
Curb Weight
Hypothetical 950 kg (2,094 lb) – Gr. 1 921 kg (2,030 lb) – S 663 kg (1,462 lb) – GTS-R 749 kg (1,651 lb) – X
What are the 3 Legendary Cars in Gran Turismo 7?
In Gran Turismo 7, you will find many legendary cars in the Legend car dealership. These are exclusive cars, all for premium prices. You won't find these cars cropping up in Brand Central with the Pelibian cars. The stock can be changed. See the list of 3 Legendary cars: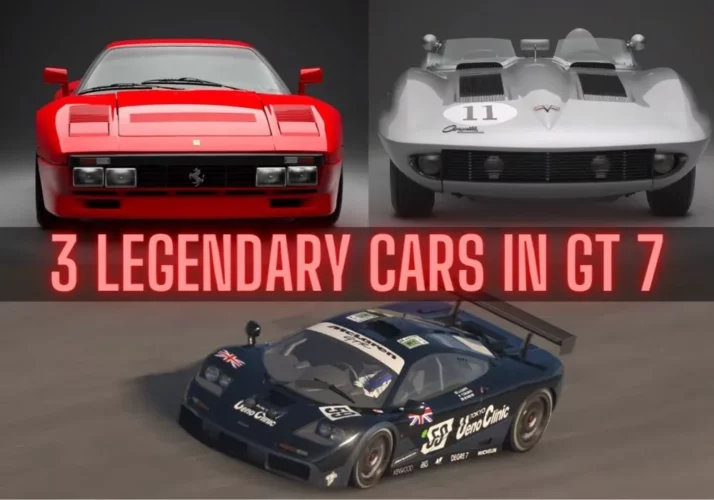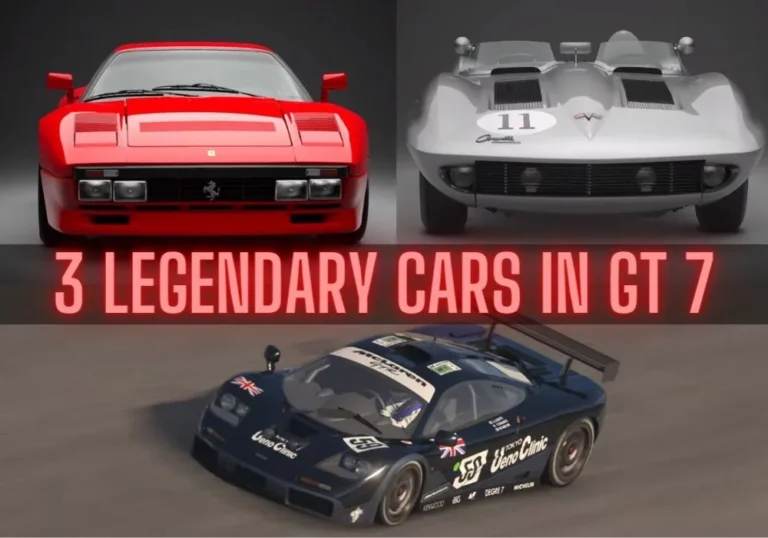 Mclaren F1 GTR
Chevrolet Corvette Stingray Racer Concept
Ferrari GTO
Each car you acquire earns you XP in collector points. This is the main XP level in Gran Turismo 7, with the ultimate goal of collecting all the cars. Rising through the earlier collection levels unlocks racing suits and helmets. You can go through new missions and unique challenges within their Pavillion-reaching collector.
Related Topic: how to use nitrous in gran turismo 7
Top 4 Fastest Cars of Gran Turismo 7
Almost 400 cars in Gran Turismo 7 which one has been the fastest. Surprisingly, the fastest car in GTA 7 is costly. They are available right away and winning a lot of freshers will eventually give you enough credits for the fastest vehicles in the game. I will share with you the top 4 fastest cars in GT7.
1) SRT Tomahawk X VGT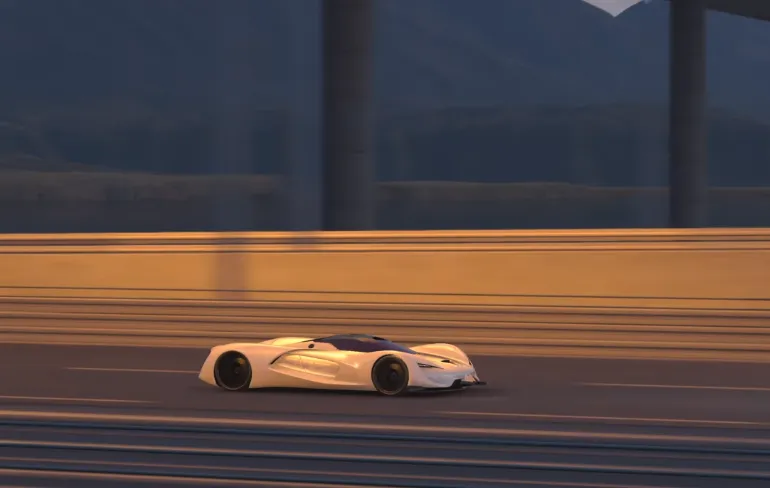 The top speed and fastest car in Gran Turismo 7 are SRT Tomahawk X VGT. The power output of this car is 1.929 km, and it is very light in weight. It has 749 Kg. It's a 7,000 cc engine. The players can purchase it in 1 million credits, a little per its extreme performance. The excellent handling or good acceleration must be addressed. It's essential when you achieve the top speed quoted.
2) Jaguar VGT SV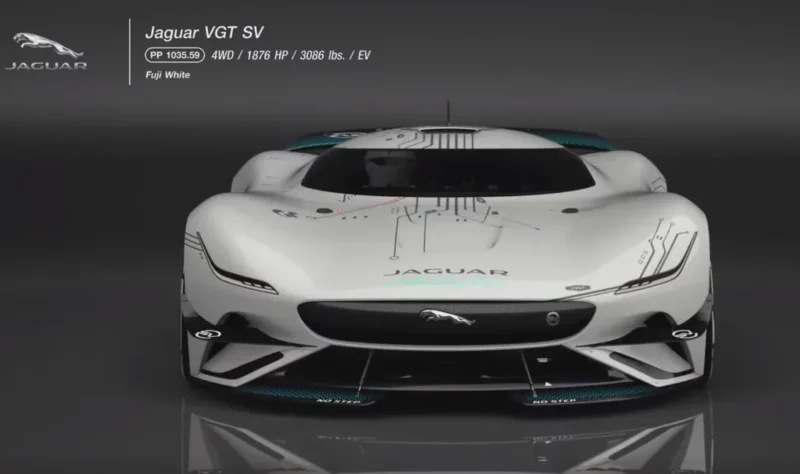 This is the second fastest car in GT7. It produces 1876 BHP and is a sleek aerodynamic science fiction vehicle. It is one of the heaviest cars in the game. Its bulky chassis supports handling quite a bit. It has a powerful electric engine. It can purchase all of these cars with 1 million credits. The car's top speed is 249mph, with 1.399 kW power.
3) Bugatti VGT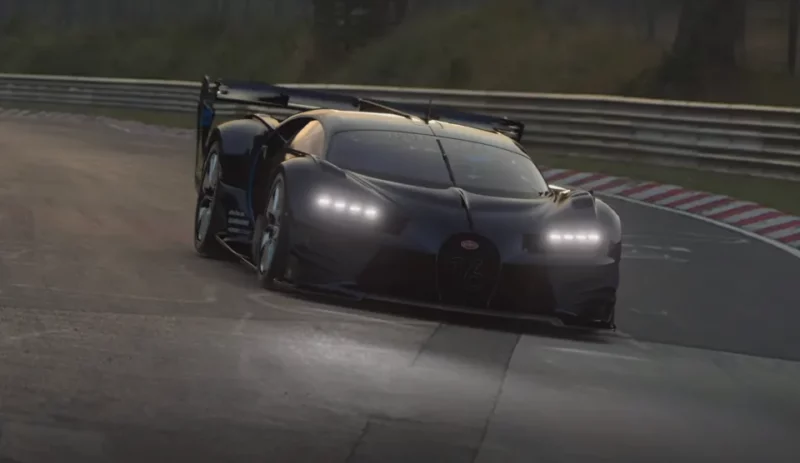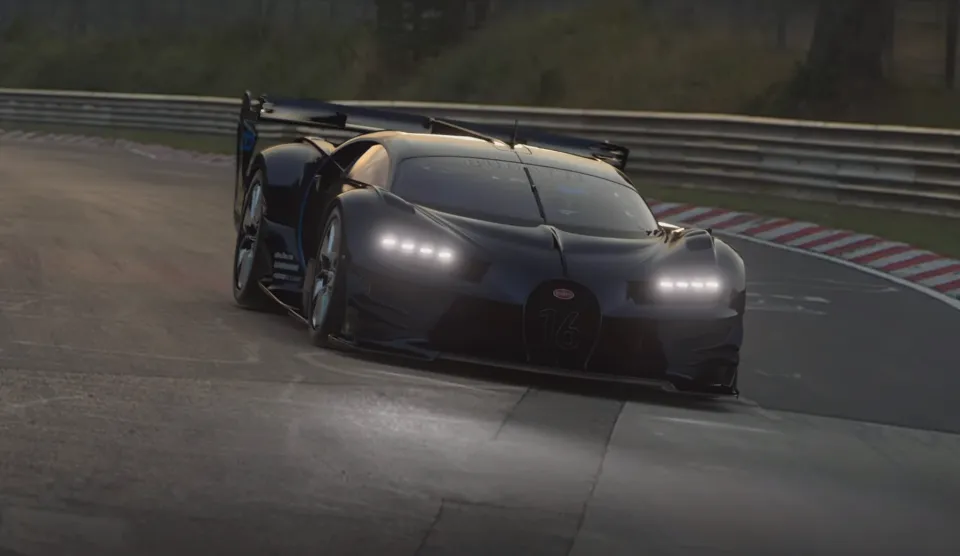 This is the 3rd fastest car in GT7. The name of this car is one of the world's premier supercar brands. European dream to own this car in GT7. The weight of this car is 1400 kgs. It is designed with incredible power and has 1.212 kW power. This car also can purchase 1 million credits.
4) Dodge SRT Tomahawk GTS-R VGT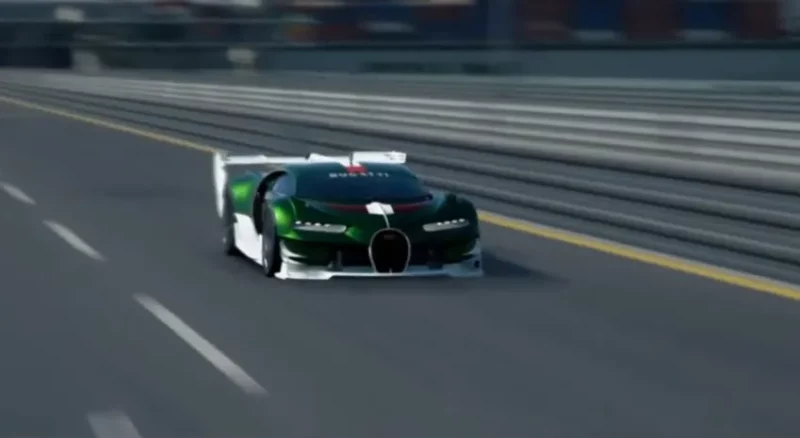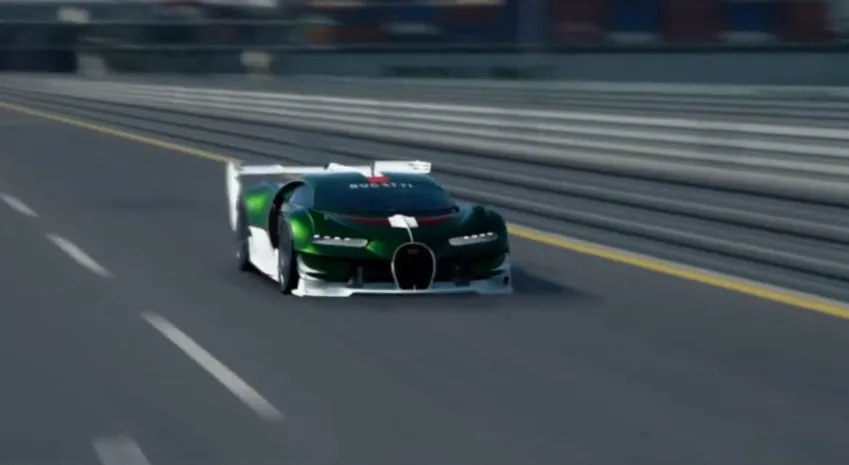 This is the 4th fastest car in GT7. A 1 million credit is required to purchase this car. The 1.081 kW power in the US concept car is an eye-watering amount. Its weight is just 663 kgs. Its power-to-weight ratio is 1.6 KW p/kg, which is incredible. It closely resembles a traditional race track supercar, but this car is entirely different in terms of both Power and style.
Related Article: How to unlock multiplayer in Gran Turismo 7
Gran Turismo 7 Best Cars for Each Class
The Gran Turismo franchise has always been an excellent tool for learning many differences in car categories according to the drivetrain and engine layout. That is why you often see a random combination of letters such as FF, FR, MR assigned to your noble steed.
FF stands for Front-engine Front wheel drive. Cars like the 2014 Volkswagen Polo GTI have engines at the front, providing only drive to the front wheels. They are cheaper and more efficient to make the front drivetrain to the engine and assemble it simultaneously. They are stable and harder to spin.
This category has cars like Nissan Fairlady or 370z with the engine at the front and the rear wheels providing the drive. Commonly this leads to better weight distribution and car balance compared to front-wheel drive cars. Power coming from the rear axle also increases the chance of oversteering and a more enjoyable driving experience.
Supercars like Ferrari 458 Italia and more focused Sports cars like the Alfa Romeo4C commonly have their engines in the middle of the car ahead of the back wheels. These cars offer the best weight distribution considering the engine and the gearbox. The heaviest mechanical parts of the car are located near the center of the car.
Many vehicles, like the Volkswagen Beetle, the original Alpine A110, and the Porsche 911 series of cars, have rear engines and drivetrain layouts.
There are four-wheel drive or all-wheel drive cars in GT7. Many of these have engines at the front, and some are mid-engine because each wheel produces Power. The four-wheel drive cars have tons of traction and are ideally suited to wet roads or off-road.
Read More: Best sim racing monitors
Does Gran Turismo 7 have F1 Cars?
There are no F1 cars in Gran Turismo 7, but still, there are options to download F1 cars. The Super Formula cars of GT7 are quite the same as F1 cars. These cars have the following specs.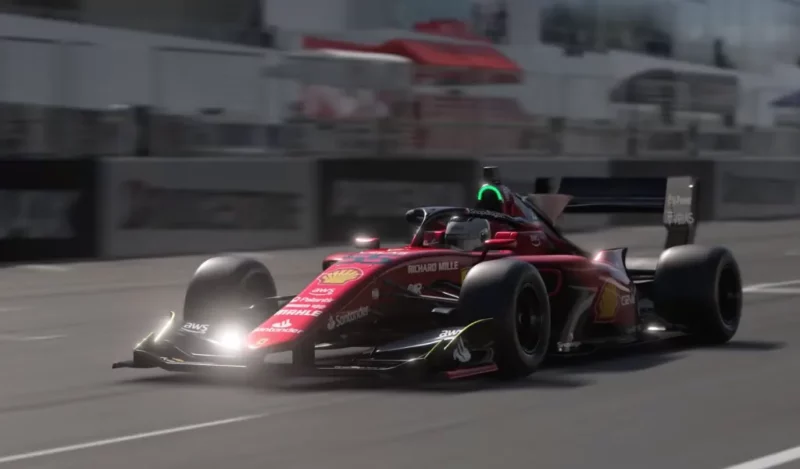 Specs of F1 Cars
| | |
| --- | --- |
| Engine | 2 liter inline-4 |
| Brake Horse Power | 543 bhp |
| Weight | 670 kg |
| More Power | Turbocharger |
How to Get Super Formula Cars?
After finishing top 3 in the high-speed Ring Track event Day Event, you must complete Menu Book 4 in the GT cafe. It will unlock the Brand Central Shop. If you have 1,000,000 Cr, you can buy a Super Formula car from here.
How to Download Real F1 Liveries in GT7?
People showcase their liveries on GT sport online. You have to come to the screen and click on the left menu. Hit the Discover button and see all the liveries. When you select the option of trending, then you can see fast and furious cars.
FAQs:
What is the fastest gr3 car in Gran Turismo 7?
Peugeot RCZ is the best car with 450,000 credits. It evolves 520 bhp and weighs only 1200 kg.
What is the fastest road car in Gran Turismo 7?
Dodge SRT Tomahawk X VGT is the fastest road car in GT7. It has a 7-liter V10 engine and weighs only 921 kg.
What is GT7 fastest car top speed?
The GT7 fastest car's top speed is 370+ mph. It is none other than Dodge SRT Tomahawk X VGT.
What is the highest PP car in GT7?
The Bugatti VGT Gr. 1 is the European dream car in Gran Turismo 7. It has a mighty PP of 940.20 and a massive 1,626 horsepower.