Genshin Impact features a variety of red-colored lifeforms, including red opponents and red creatures. Red enemies in the game mostly belong to the Pyro race. On the event's third day, I charge with discovering Red Creatures after searching for Red Items and Blue Creatures from the event's first two days.
Sincerely, this is both simpler and more difficult than I had anticipated. Maybe Genshin Impact is highly influenced by Breath of the Wild since my mind merely searched for Bokoblin-like connections. This article explains how to get Genshin Impact Kamera Red Creatures.
What Are the Red Things in Genshin Impact?
Yes, In Genshin Impact, red creatures are typically used as Pyro-based enemies. However, you might be delighted with a few additional options. The Genshin Impact Kamera event has started, but initially, it's unclear what to do to finish it. The game asks you to snap pictures of red objects on the first day of the event. But no matter how many red objects you aim the camera at. It might not work, and there's no easy way to force the shutter to fire and take a picture.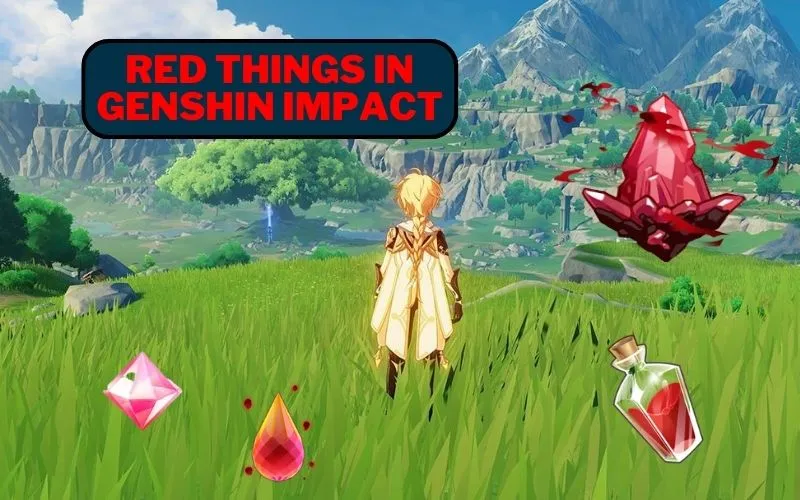 Players in Genshin Impact can use the camera to record the breathtaking scenery found throughout Tevyat's expansive terrain. The camera button on the left side of the UI can click to access this feature. The ancient Genshin Impact camera had a few drawbacks, though. For instance, gamers could not take pictures, whether gliding, climbing, or fighting.
Related Post: How to Play Genshin Impact on MacBook Air & Pro?
The following is a list of red targets you can shoot:
Apples
Flowers of Fire
Valberries
Chilis Jueyun
Silk Flowers
Sunsettia
What Event is the Kurious Kamera Genshin Impact?
When participating in the Five Flushes of Fortune event, Ji Tong will give you the Kurious Kamera. Players can take images with the Kurious Kamera just like the Kamera. However, regardless of the color of the actual subject, players will instead receive a random Color Photo due to the flawed Kamera.
Where is Red Slime Genshin Impact?
Let's see what the Genshin impact lizard location is. Your next target is Pyro opponents because you're looking for red ones. That includes topics like Hilichurls, Pyro Slimes, and more. All of these may find in the Stormbearer mountains northeast of Mondstadt.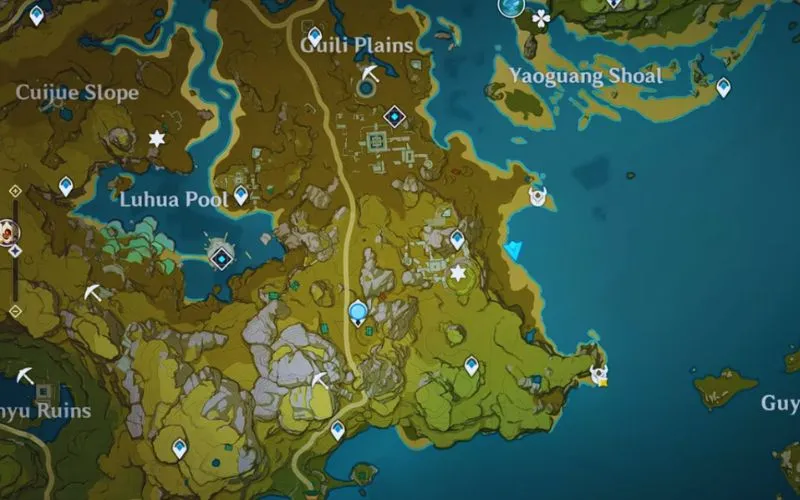 Read Also: Where to Find White Iron Chunk in Genshin Impact?
How To Get Kamera Genshin?
If you don't know about Genshin how to get kamera; let me guide you about it. You must travel to Liyue Harbor to retrieve the Kamera device from Genshin Impact. A man named Xu may find near the northern teleporter and the town square.
He will request that you give two local photographs. To find out which NPCs these pictures are for, check your quest items and carefully examine these images. Tea Master Liu Su is the first. To find him, simply ascend the staircases of the nearby pavilions.
Granny Shan is the second NPC. To get to the market quickly, use the Southern teleporter. Just across from the other vendors is Granny Shan.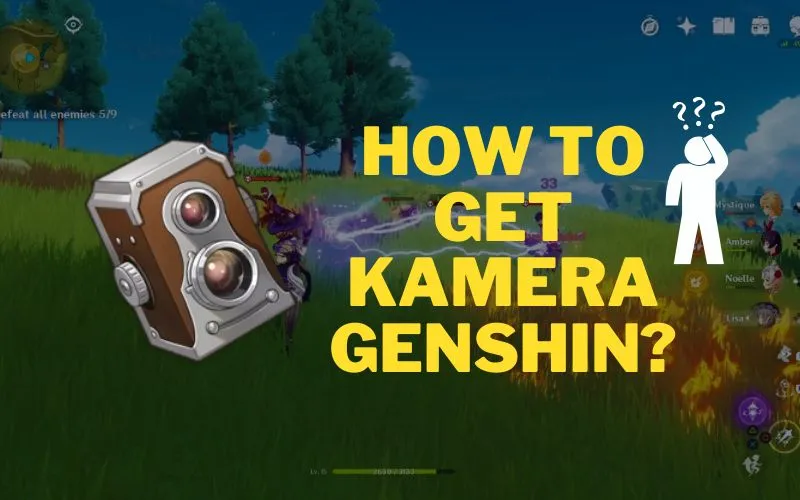 Speak with Xu once you've returned the images, and he'll give you the Kamera device. To activate it, open your inventory and click the Kamera gadget Genshin tab. Then, by default, it will be bound to the Z key.
With the Kamera accessory, you can use a more dramatic version of Genshin Impact's photo mode. With the Kamera, you can capture screenshots in photo mode while engaging in combat, gliding, jumping, sprinting, and more.
Related Post: When Will Server Maintenance End Genshin Impact 3.5?
How To Use Kamera Genshin Impact?
If you get the Kamera Genshin Impact how to use it is important to know now! You can now equip the Kamera and quickly capture what you are doing in-game rather than halt the game to enter Photo Mode completely. This lets players take imaginative Kamera pictures of Genshin and record breathtakingly beautiful game-related experiences.
A handy device that, when used, captures, and preserves photographs. A unique device made by Fontaine that can capture photos. For a Traveler exploring the globe, there must be many people and places to recall.
How to Get the Flute Sword in Genshin Impact?
What Does Genshin Impact Camera Glitch Mean?
Every five-star character in the game has a special burst animation that changes the camera angle and creates a scene that seems to belong in a movie. The video claims that to activate this bug. Gamers must simultaneously activate both the Kamera gadget and the in-game camera capability.
How Can I Equip Kamera in Genshin?
The kamera will be automatically added to your inventory's area for gadgets. Go to the gadget's menu above, hover over the item, and press pick to equip it.
How Do I Obtain Lumine in Genshin Impact?
By selecting the female sibling in the game's opening cutscene, you can get Lumine. Constellations can acquire by finishing quests, buying store items, and improving statues.