The motherboard is the backbone or main circuit board in a computer where various peripherals and interface cards are installed and interact with running the computer properly. It also holds and permits communication among electronic components of a system such as the CPU unit and memory and provides connectors for other peripherals.
The motherboard is an essential part that purpose is to manage all computer systems. It can be expanded by plugging other circuit boards into it. The advantage of a good motherboard is that it may lengthen the computer's life and save you on peripheral replacement parts. It also can be upgraded as per requirements. There are various types of motherboards available and used as per requirements.
The few types of motherboards are mentioned below:
AT Motherboard
ATX Motherboard
LPX Motherboard
BTX Motherboard
Pico BTX motherboard
Mini ITX motherboard
Latest Article: Best Gaming Motherboard Under $100
What is a WiFi Motherboard?
WiFi is a wireless technology that facilitates you to connect with the internet. Some motherboards have built-in WiFi facilities, and some do not. If you don't have one, you can add a card to enable a WiFi connection.
These external cards provide solutions that aren't expensive but cannot give you better / more features than built-in WiFi. Built-in WiFi is better because it is designed with compatibility, more sense, streamlined and optimized. It also has the benefit that it saves precious PCI slots for use.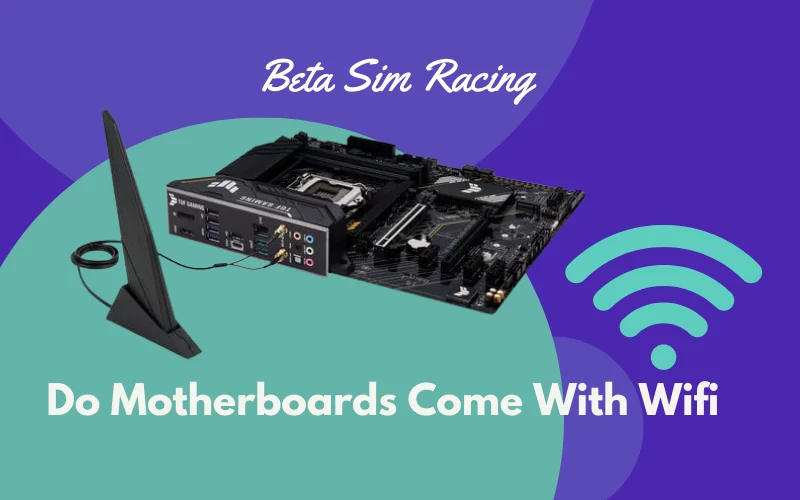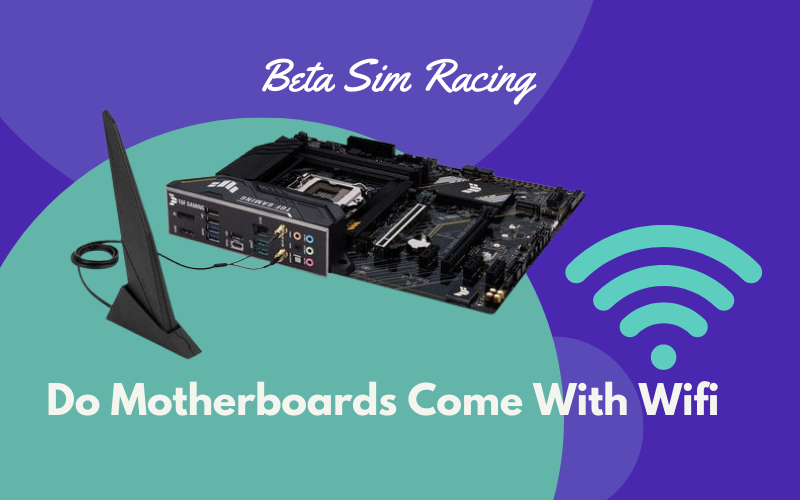 Wireless Internet cards are known as LAN cards. These are one of the various types of adapter cards that add the ability to your computer. Other adapter cards can allow teleconferencing, enhance sound systems, or download photos from a digital camera. Wireless Internet cards are available in several forms.
USB Adapter
This is a simple WiFi adapter that connects to a USB port. This is readily available in the market and inexpensive. This tiny USB adapter is simple and easy to use. It can fit almost any type of computer case. It can be used on an immediate basis and temporarily.
Several variations of the USB WiFi adapter connect to the USB port, from the one which is as tiny as your little finger's tip to the one that integrates an antenna that can change the direction in which radio waves are transmitted and accepted.
The USB port can easily be installed on a computer. If there is space in the USB port of the desktop computer, it can be easily installed. To access the internet through a WiFi connection, you will also require a WiFi router connected to the internet, or a WiFi network, into which your computer falls within the coverage area.
Does My Motherboard Have WiFi?
If you want to know, do all motherboards have WiFi? So, all desktop motherboards do not have built-in WiFi by default, but motherboards have a facility for users to arrange WiFi slots at an extra cost. Nowadays, almost every motherboard has built-in WiFi due to its essential requirements or uses because everyone needs it. This wireless technology connects desktops, laptops, Smartphones, tablets, etc., through Internet service.
How to Know if a Motherboard has WiFi?
If you want to know that the motherboard has built-in WiFi, go to the desktop on your computer and see a little WiFi icon on the bottom right corner of your screen on the taskbar. You will find that it means your computer has built-in WiFi. If not, you can add a card for WiFi.
Another way to check is whether the WiFi is built-in or not you may follow these steps:
Select Start and type "device manager" in the search box
Select "Device Manager"
Expand Network adapters.
Look for a network adapter or have wireless in the name.
Another way to check if you have an old version of windows:
Click "Start"
Go to the control panel.
Select Network and Internet
Click "Network and Sharing Center.
Click "Change Adapter Settings.
Left the panel if Wireless Network Connection is listed as an available connection, the desktop can connect to a wireless network.
How to Use Built in WiFi on Motherboard?
When connected with built-in WiFi, you can surf the internet, use social media and watch music videos. Using a WiFi network will make you secure and give you faster internet. Modern computer parts are made with new technologies and provide unique features. You will get stronger signals from the WiFi. You can go live, make your vlogs and attend your online classes without interruptions.
Do Motherboards Come with WiFi and Bluetooth?
WiFi connection allows greater mobility to end users who want to connect to the internet while moving freely around a space. Bluetooth is a wireless technology that enables people to exchange data over short distances via radio waves. We use it daily in headphones, smartphones, computers, tablets, etc.
The feature of Bluetooth and WiFi is more critical on the motherboard. Almost average desktop motherboard models do not have Bluetooth connectivity or facility. It depends on the WiFi card, which comes with a WiFi card / Bluetooth built-in and is a bit more expensive than their non-Bluetooth counterparts.
The most modern motherboard provides the facility of built-in Bluetooth and WiFi connection as the older motherboard models do not support Bluetooth connectivity. Hence, you must use an external device or dongle for Bluetooth and WiFi connection.
Latest Motherboards with WiFi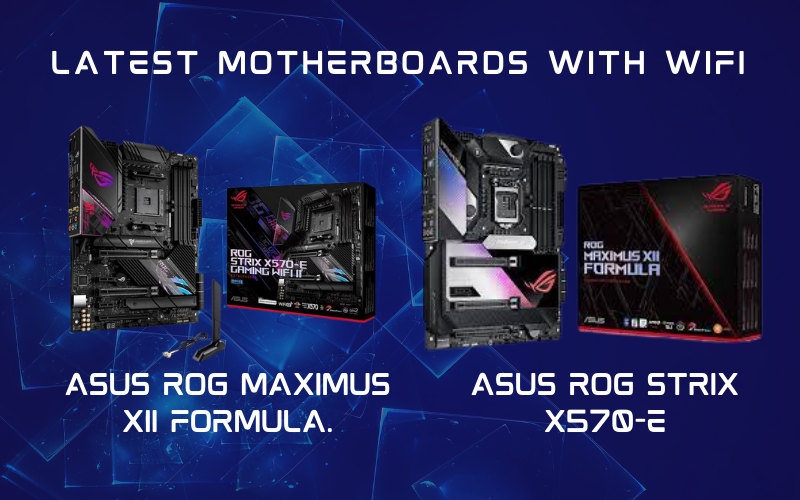 Here we recommend some best motherboards;
Do WiFi Motherboards Come with Antennas?
You will not find an antenna with a built-in WiFi motherboard. The gateway router signal is used to connect the computer with WiFi. All motherboards do not need an antenna to connect with WiFi within a few feet. The antennas are of two types; Omnidirectional and directional. Omnidirectional antennas cover the broadest range of signals with 360 degrees of angles. There are some more types of Omni directional antenna.
While directional antennas focus in one direction with their power, they have a smaller coverage range but can detect signals from a further distance. To improve the routers' signals, you must place them at the central point of your home. Keeping one antenna straight up and the other horizontal is also recommended.
Gaming PC Motherboard with WiFi
You have already read that most motherboards come with built-in WiFi. When we see gaming PCs, we must go for a WiFi card to connect to the internet. It is a better option for gaming PCs that need the most vital signals and faster operations.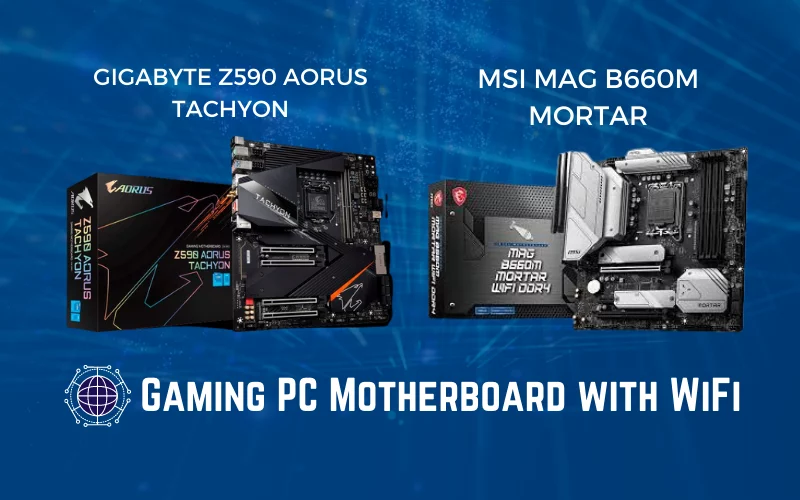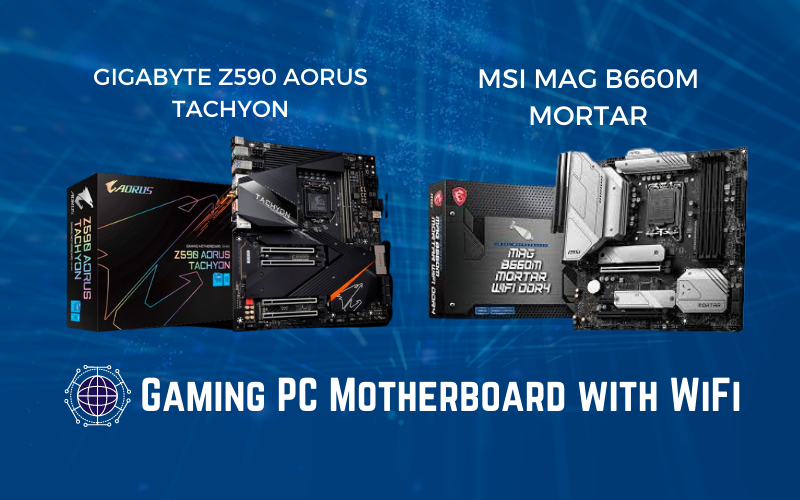 There are endless series of motherboards for gaming; some of them and the best models cannot be avoided. A few are mentioned below if you seek a good motherboard for gaming.
MSI MAG B660M Mortar WIFI DDR4
MSI MAG B660 Tomahawk WIFI DDR4
Asus TUF Gaming Z590-Plus WIFI
Gigabyte Z590 Aorus Tachyon
Asus ROG Crosshair VIII Dark Hero
MSI MPG X570 Gaming Pro Carbon WiFi
MSI MPG Z690 Carbon WiFi
Gigabyte X570S Aorus Master
Asus ROG Strix B550-E Gaming
MSI MAG B550M Mortar
ASRock A520M ITX/ac
Gigabyte A520 Aorus Elite
You will not find your built-in WiFi on every motherboard, but you can spend extra money on this feature. You may follow the ways to check if your PC has built-in WiFi and Bluetooth. If it has this facility, there will be an icon for each of them. Today's world is nothing without the internet, so the latest models have this feature already.

Conclusion