The popular mixed martial arts (MMA) video game series UFC Games is based on The Ultimate Fighting Championship (UFC). One of the sports with the fastest global growth of MMA, specifically the Ultimate Fighting Championships.
They mix several combat sports into one well-rounded one, including boxing, kickboxing, wrestling, Brazilian Jiu-Jitsu, Karate, and more. Despite a limitless supply of fighting games on the market, it is much harder for producers to adapt the sport for video games than it may seem.
In addition to making sure the stand-up works, the ground game, which includes transitions, submissions, and grappling, needs to be as thrilling as a huge fight. Therefore, it is not unexpected that there are just as many bad UFC and MMA video games as there are fantastic ones.
The genre of mixed martial arts video games may not be as popular as 2K Sports. The finest UFC games are a cut above other types of generic mixed martial arts games. Let me tell you some best UFC games.
10 Best UFC MMA Games To Play On PC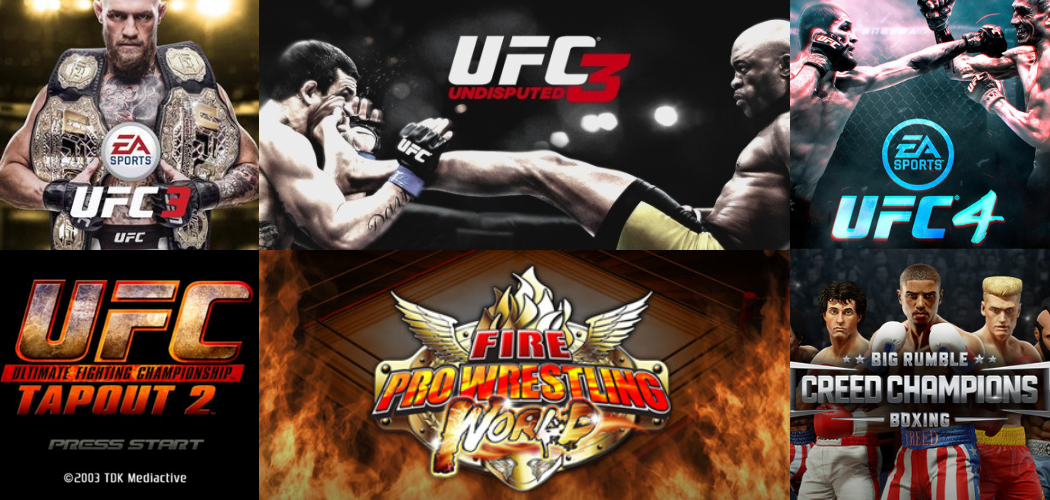 1) UFC Undisputed 3
UFC Undisputed 3 was renowned for adding a new Pride Mode with new rules and fighters, among its many other features. After a fight with one opponent, players could engage in the following one that night, with their damage carrying over. In addition, Bas Rutten, Stephen Quadros, and Lenne Hardt added extra analysis.
The new submission process is extremely simple and easy to use and adding a graphical success indicator improves the feature set. Even though it still requires some skill and talent and can be difficult, when done well, submitting to an opponent feels more fulfilling than it ever has. It allows players to perform new submission moves, including the standing rear-naked choke, standing guillotine choke, and the flying scissor heel hook.
UFC Undisputed 3 is one of the Xbox 360 UFC games. Numerous extra new fighters, referees, moves, rules, and other things can add. Many players regard this game as one of the best UFC releases because of the improved visuals and audio.
Related Article: Baldurs Gate 3 Release Date, System Requirements & Much More
Note: Which UFC game is the best? The best MMA video game ever created is still UFC Undisputed 3. Because it still has a special place in players' hearts.
2) EA Sports UFC 3
It is a fighting game that captures the excitement and ferocity of an MMA match in some of its best performances. Fans were in awe of the realistic title presented by EA Sports UFC 3 when EA Games first launched it.
This video game has it all, including stunning visuals, quick animations, and responsive controls. It's one of the best UFC 3-fighter games. However, the shady and microtransaction-heavy Ultimate Team feature casts a shadow over the game's splendor and detracts slightly from its allure.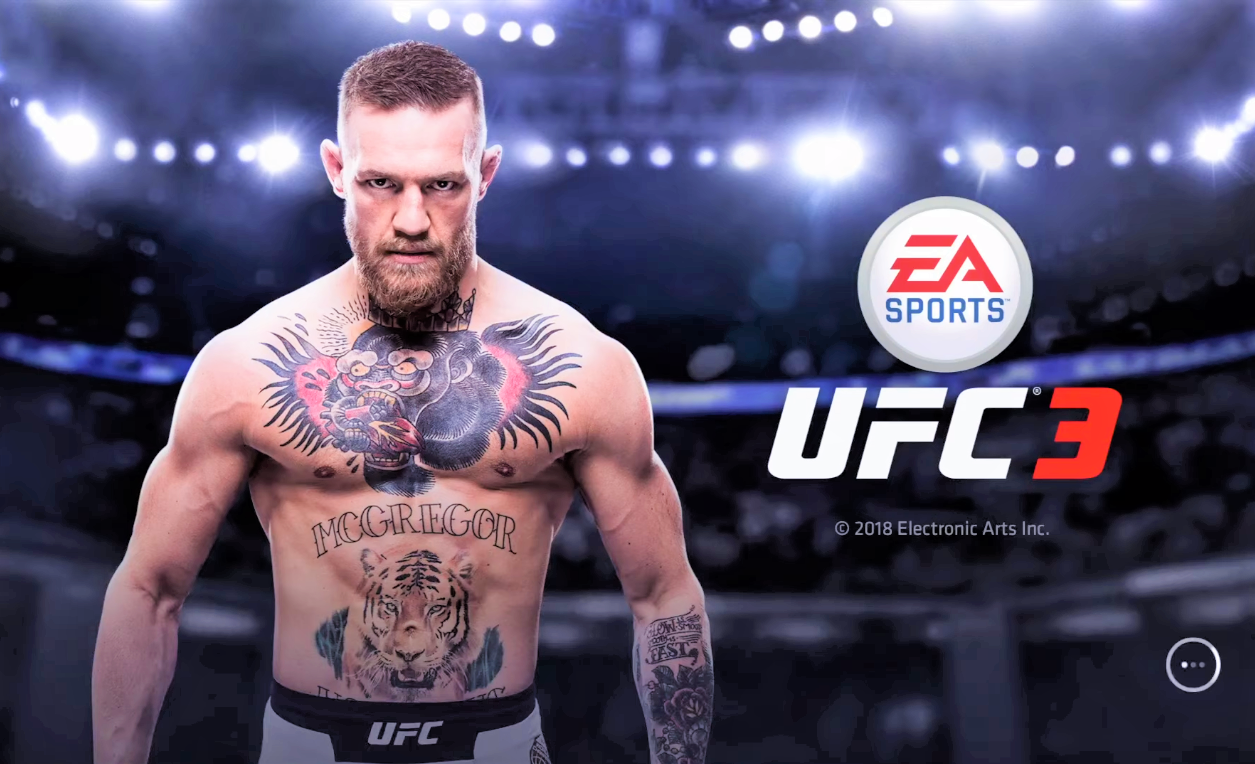 UFC 3 requires careful planning, stamina management, skillful use of your fighter's combinations, and a careful balancing of offense and defense, making it one of the best games in the professional boxing genre. One area that might still use some work and could use improvement is the result of all these strikes, which are, at best, irregular.
Sometimes, however, a knockout blow will strike with just the right force, resulting in the gratifying crack and the appropriate fall. UFC 3 also has knockout mode and stand-and-bang mode. However, none of these modes allow you to submit your opponent to the ground. Each week you use the exercise after you have a gym, you will gain 100 training points to invest. Additionally, you will charge a certain number of points for each activity.
Read Also: Gaming Motherboards In Mid-Range
3) UFC 4
The emphasis of UFC 4 is on putting into place several small but crucial modifications rather than making substantial structural alterations. The most significant change made by the iteration is that the clinching game no longer seems to be a stand-up copy of the action on the ground.
You only need to break away from your opponent to enjoy the freedom of a clinch. It eliminates the need to move between different clinch postures to get to a position where you can break free.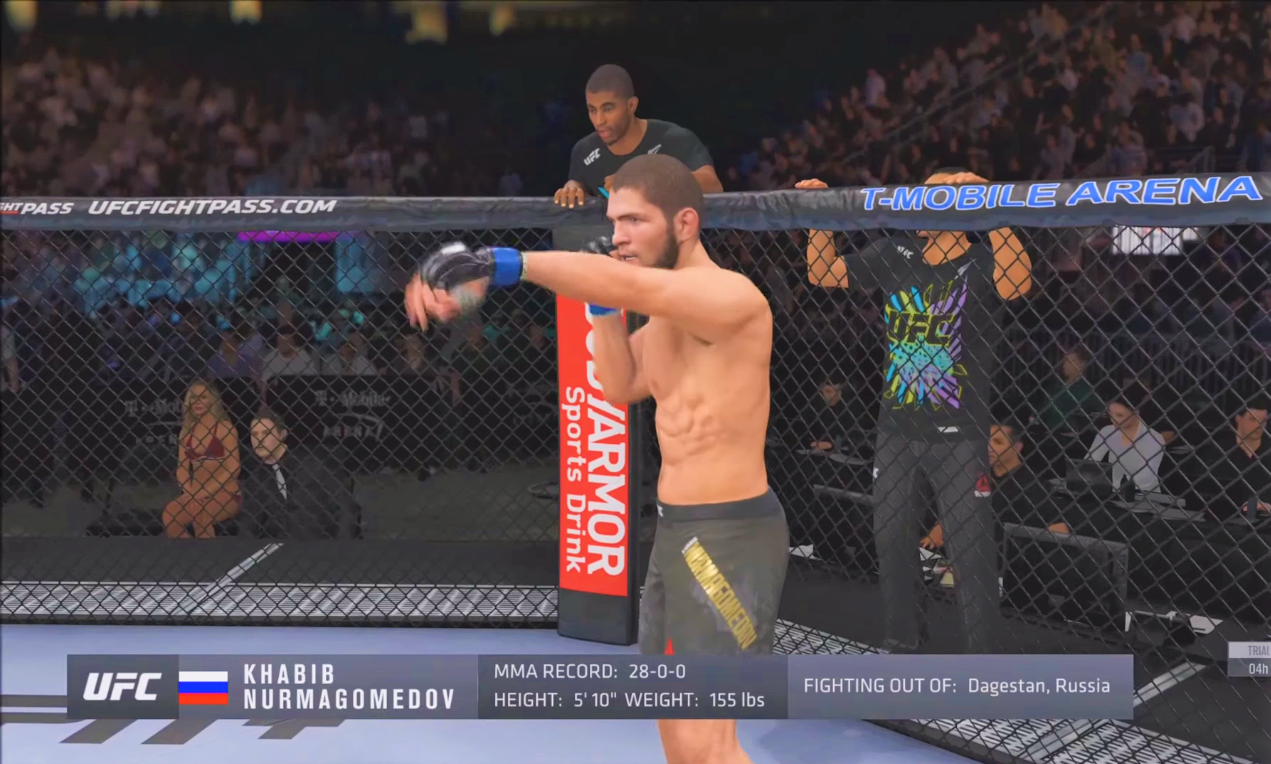 Another fantastic addition is the possibility for some boxers who are exceptionally skilled on the ground to counterattack certain submissions with a smash or even a counter-submission. It is an awesome new element that gives EA's UFC 4 many variations. Aside from those substantial additions and a few other minor adjustments to the control scheme, which is, for the most part, satisfactory, the combat system in UFC 4 remains virtually identical.
Read More: Do You Need a Good Motherboard for Gaming?
Although UFC 3 did an excellent job revamping striking, UFC 4's ground game is still generally lackluster and appears to require more improvement. Which UFC game has the best career mode? You can consider UFC 4 as one of the decent career-mode games.
The Fire Pro Wrestling World looks cruel sometimes, but you can consider them the best UFC video games. Everything, from your wrestler's stamina to vitality, must be judged primarily on visual cues since there is essentially no helpful display of energy saved from a countdown.
Your wrestler is under your control; therefore, you can command them to take a breath to regain their stamina. The Fire Pro Wrestling World's lack of manual controls may initially seem frightening, but you'll gradually come to embrace the challenge it adds.
From wrestler to wrestler, different methods, and the button combinations you have been utilizing to activate them can classify as light, medium, and heavy blows on the joystick.
No buttons designate certain moves like punches, surrender attempts, signatures, or finishers. Just walking up to your opponent triggers a grapple and the person who presses a button first as soon as you contact each other wins and gets to use action.
Although the interactive novel-style storyline is neither particularly interesting nor entertaining to advance through, the story mode contains traditional wrestling material, such as working your way up the ranks and coaching your wrestler to improve their statistics.
Fire Pro Wrestling World is a great retro wrestling game once you get used to it because of how much love has gone into it. The developers have put much work into it, even if it could use some refinement and is not particularly user-friendly. The endless customizability options and comprehensive story mode provide tremendous value, and the game's odd personality is endearing in its strange way.
5) UFC: Tapout 2
UFC: Tapout 2 included a sizable number of real UFC athletes. Each boxer has unique skills and a variety of fighting styles, making each competitor interested in competing.
However, DreamFactory did a fantastic job with this the year before, adding more combatants. The UFC game UFC Tapout 2 far outperformed its predecessor, which was already a fantastic UFC game. UFC Tapout 2 is undoubtedly the best UFC game in old-gen graphics when all these factors must consider.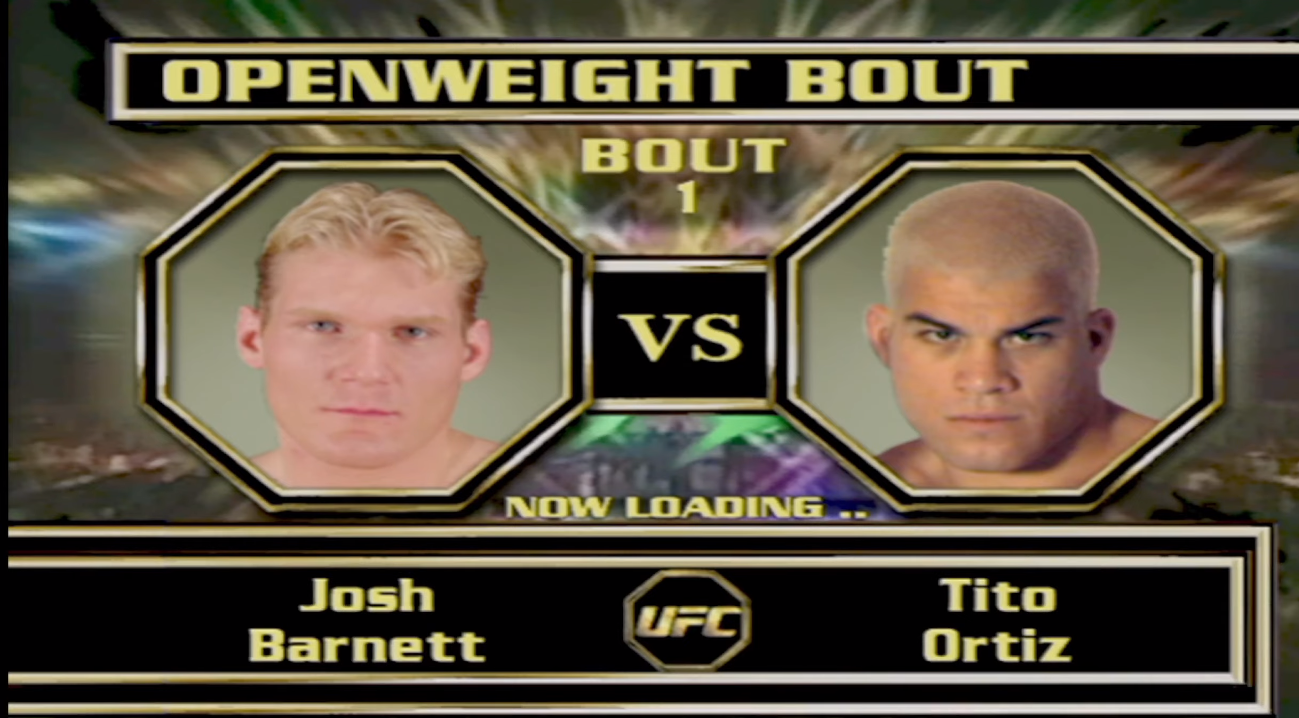 The battle system has undoubtedly improved, although these modifications aren't particularly significant. The game's difficulty remains suitably difficult even after switching between the first and second Tapout games.
Even nowadays, most fights end in a single blink. The maneuvers involve a great deal of repetition as well. There isn't enough difference to tell from a glance, and it's not significant enough to enhance or hinder gameplay.
On the plus side, this shows that Tapout 2 still has lots of fun to play and all the intriguing strategic elements in the first game. Comparing this experience to other Xbox fighting or wrestling games is like taking a deep breath.
6) Pride FC: Fighting Championships
Fighting Championships is magnificent. But what makes it stand out is how adaptive it is regardless of your posture. While each battle will begin in the stand-up format with two opponents facing off, the rest of the contests can go any way.
The fighters in an impromptu wrestling match and struggle of clutches can either spring on top of one another to knock each other out and fling horizontal blows and smash into their rear opponent or climb on top of one another to engage in an impromptu wrestling match.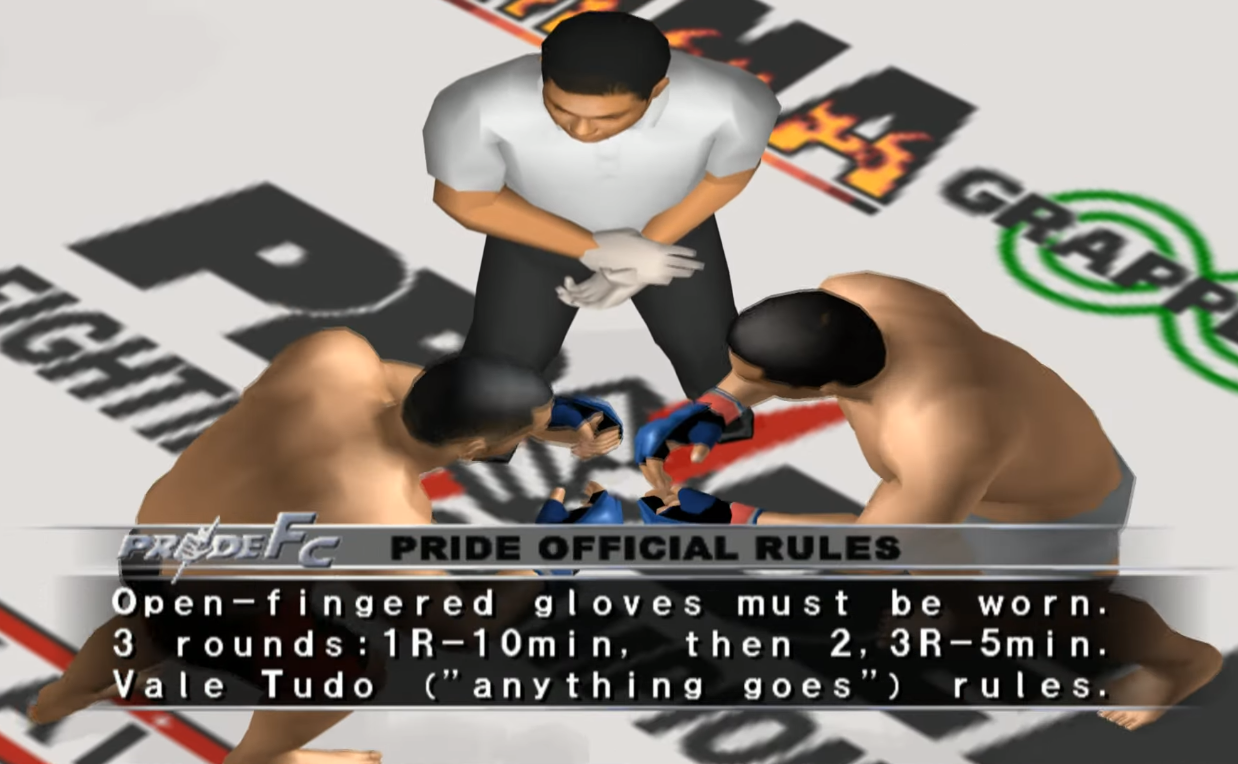 Most of the game playing from this perspective, much like the actual Pride events held in Japan, may last several rounds and hours or be over in a matter of seconds. The videogame, which is demanding, places much importance on timing. Your opponent could break you out of the battle more quickly if you press the buttons too fast or too late.
The engine is quite responsive and efficient, but I can't help but wonder why it hasn't added the functionality that boxing video games have had for a long time. Pride FC is still a very enjoyable and engaging videogame, even after all these years. Without the benefit of health bars, battling against other human players is immensely thrilling.
7) Big Rumble Boxing: Creed Champions
Creed champions are one of the best UFC games on PS4. You can select one of the game's 20 distinct characters to be your warrior. Every gaming character has a different and interesting journey. You can play the roles of many legends, including Adonis Creed and Rocky Balboa.
Additionally, you have a choice in the location of the combat. Use brutal boxing techniques to defeat your opponents so that new characters or outfits can unlock. This arcade-style game, which is among the top UFC PS4 games, will be enjoyed by you.
Ultimate Guide: PS6 Release Date with its Expected Design & Features
8) UFC: Sudden Impact
UFC: Sudden Impact in the free-to-play fighting game. Nine different combat styles with unusual moves and combos are available to players. The game has several single-player modes, such as an arcade level where players must battle several foes.
UFC: Sudden Impact includes all basic game styles, including the linear championship, arcade, and traditional vs. modes. Players have come to believe that UFC video games include these gaming modes.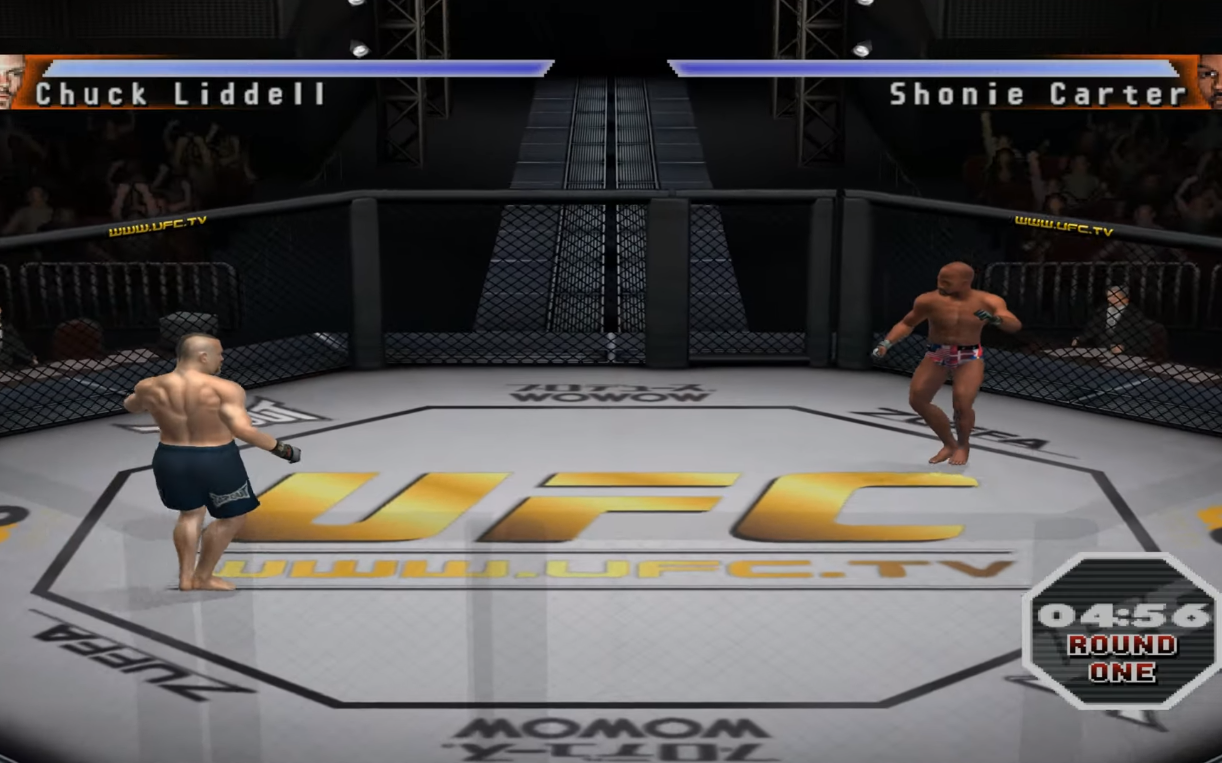 Nearly all the 40 fighters fighting in this match have already participated in other UFC matches. The graphics in Sudden Impact are underwhelming, although previous UFC games have constantly been able to exhibit animations that are usually pleasing. You can play against local opponents or players worldwide using the player settings. The PC, Mac, and Linux operating systems all support this game.
9) EA Sports MMA
Even though it could not successfully compete with the UFC Undisputed moniker, EA Sports MMA is quite impressive. The positives of its roster are that it has athletes from around the world who aren't currently under contract with the UFC.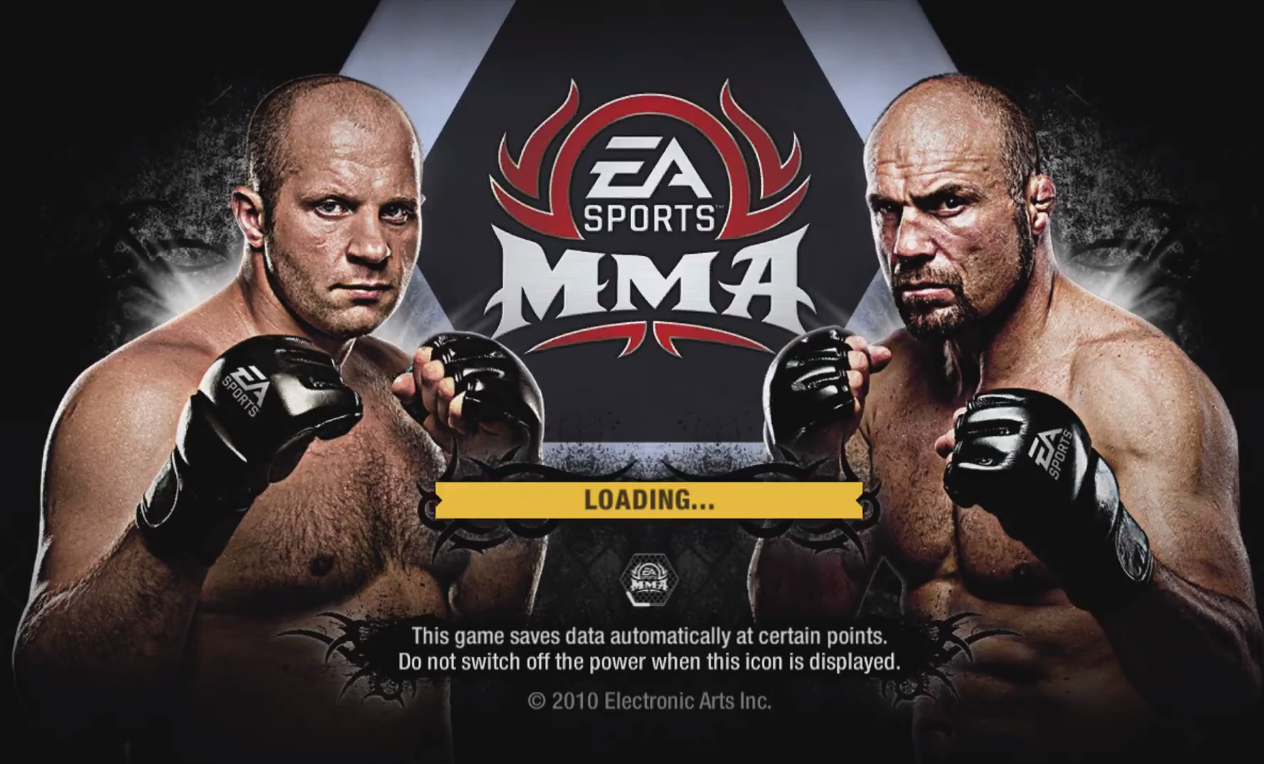 The striking animations and controls, which felt clumsy and didn't use the face buttons for striking, are the drawbacks, although they may excuse given how lightly the simulation parts can handle. To put it mildly, the Career Mode is extremely cheesy. You would therefore be better off ignoring it.
10) UFC Personal Trainer
UFC Personal Trainer is less about imitating other UFC games as they relate to the sport than the other games on this list. Instead, it's a fitness game for the PlayStation Move and Xbox 360 Kinect.
Nevertheless, it integrates the exercises and techniques required to master the fundamentals of the many styles featured in the Ultimate Fighting Championship while providing the player with a challenging workout in front of the television.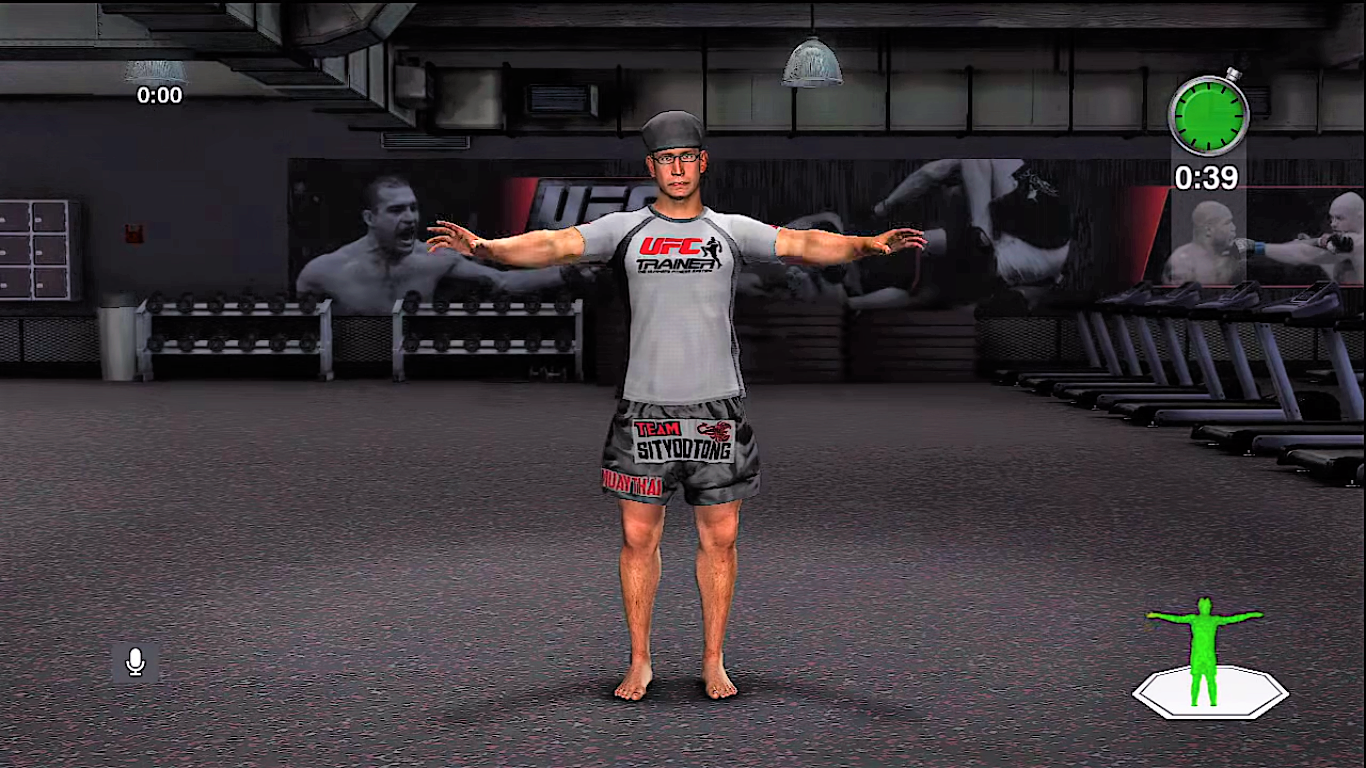 Javier Mendez, Greg Jackson, and Mark Delagrotte have all signed to serve as the game's trainers. Although it's largely about fitness, players copy their movements to learn how to defeat their opponents in hypothetical combat.
Which UFC Video Game is the Most Realistic?
The Ultimate Combat Championship served as EA Sports UFC's starting point. The game's AI enables player strategy modifications mid-game, improving gameplay over earlier UFC games. The game connects players with their player personas by simulating the entire body changing.
What's the Most Recent UFC?
It appears that UFC 5 will release in 2023. Though it's difficult to say how the COVID-19 epidemic may have affected game development, it will probably take longer to finish the game.
What is the Best UFC Game for Android?
You can consider Astracraft as the best UFC android game. It has the style of a combat arena, and Astracraft has many enjoyable battling features. Players use parts they obtain via gameplay to assemble their mechs.