Stimulation games provide an embodied sense of a system as the player moves and interact with the simulation. You can escape a little bit from reality by playing simulation games, where you can engage in real-life tasks you never in your wildest fantasies imagined you would be doing.
Try becoming a professional train driver or see what it's like to run your own Disneyland.
Video games that imitate real-world task designs encourage play. It may be a kitchen, a battleground, a landscape, a race track, a farm, or even an airplane. I have selected the 10 best Simulation games for PS5 that fans of simulations must like.
Top 10 Simulation Games for PS5
The breadth of simulation games is as wide as you think because they mimic real-life activities. Simulator games, nevertheless, are only sometimes just for fun. They might also use for analysis, forecasting, or research.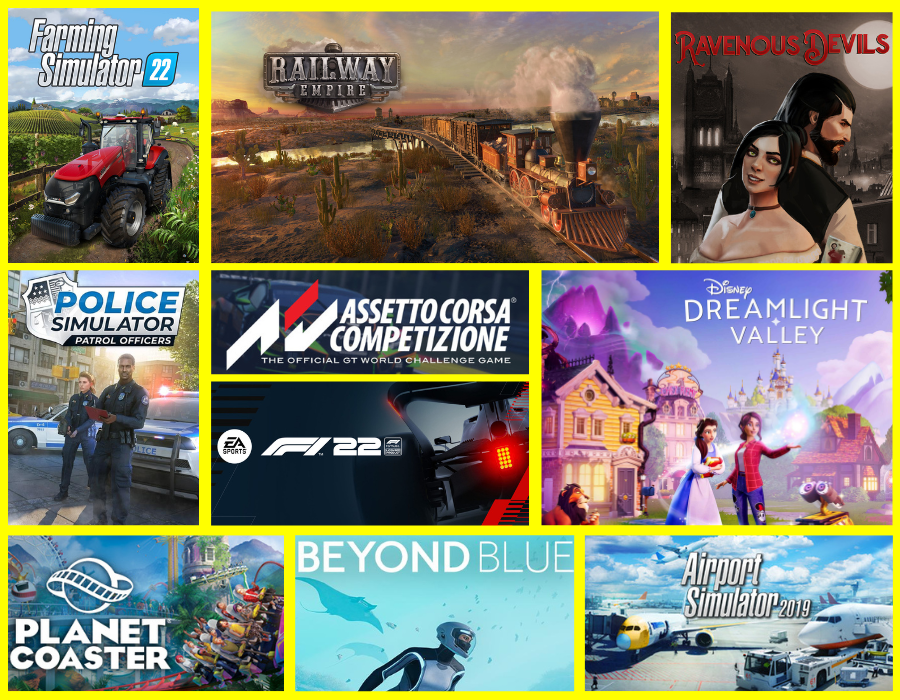 I have everything you need, from the all-time greats that are still enjoyable to play to the simulations with modding communities. As a long-form experience, it is pleasant, terrifying, and incredibly fulfilling. This list also shows different types of best car simulation games for PS5.
1) Farming Simulator 22
What is the number 1 simulation game? The Farming Simulator 22 has streamlined economic and agricultural aspects based on actual applications. The game offers a variety of tasks, including fertilizing and planting seeds, developing land, and getting it ready for sowing, forestry, and crop harvesting.
Every occupation needs its tools and vehicles, and you occasionally have to sell your harvests, especially when the product is in season or high demand. Naturally, depending on the options available, you can alter your character's appearance at the start of the game.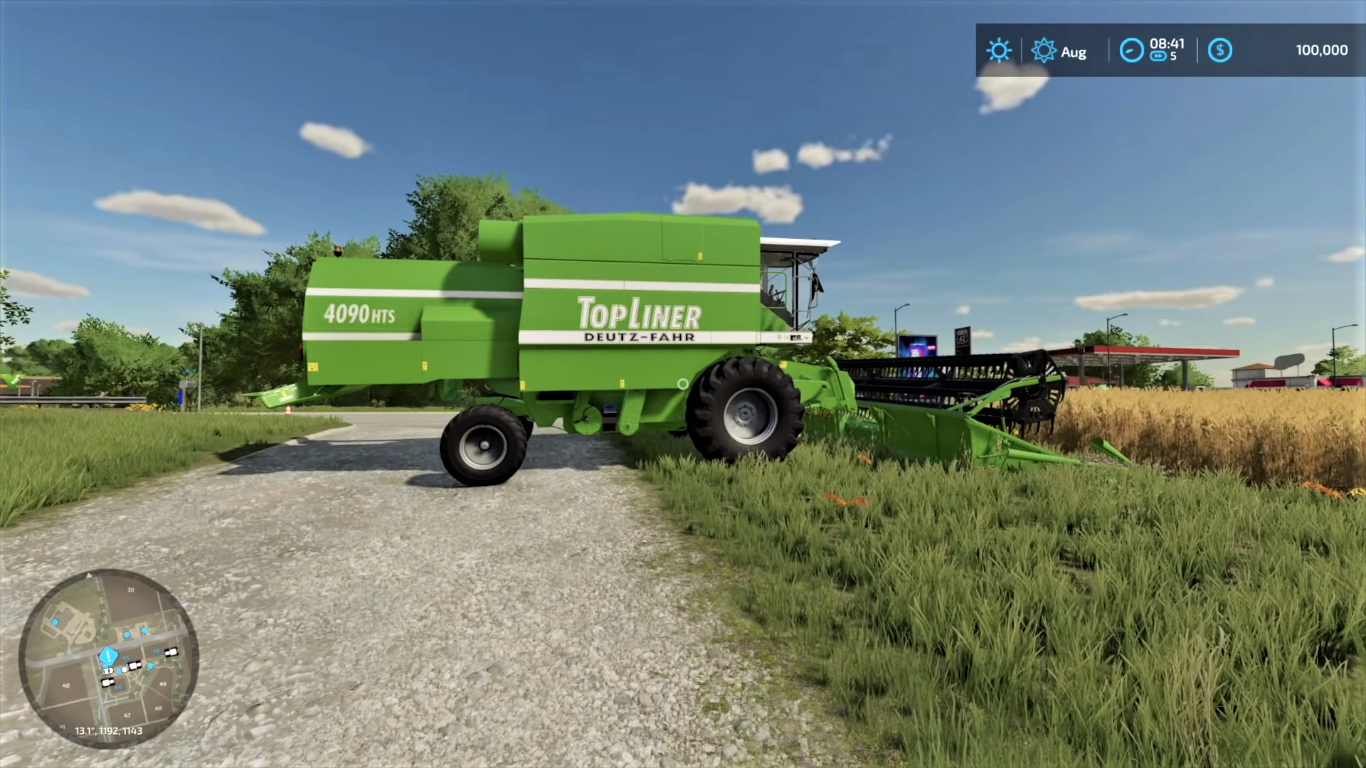 You can choose between three areas for your farming operations: a contented American town, a highland in the Swiss style, and a basic French village. If you still need more space, purchase more land for your operations.
With everything you need for a farm, Farming Simulator 22 allows you to play whatever you want. Whatever it may be, you can be sure that this game offers something to appeal to everyone.
Related: Farming Simulator 22 Unlimited Cheat Codes
2) Railways Empire
What is the most impressive game for PS5? A unique train simulation is Railway Empire, which focuses on the early years of train travel in the United States during the turbulent years of the Wild West era. You want to take your business into the twenty-first century and have the entire continent of North America as your foundation.
It's one of the best Simulation games for PS5 from the managerial aspect of the work. Railway Empire is also a train game, making it a spiritual heir to the venerable Railroad Tycoon series. You can ride and control any of the many authentically recreated trains from that era in the game. The main fun of the game is running the business, from laying tracks and constructing stations to supervising the staff and investigating cutting-edge technology.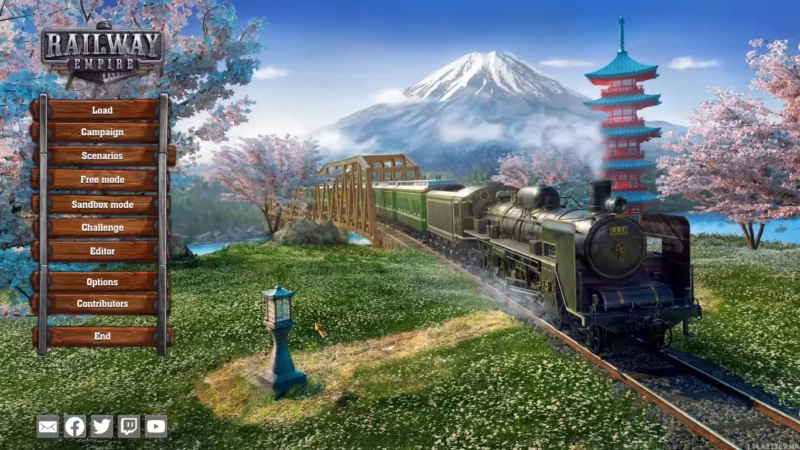 But because Railway Empire is a realistic management game, don't expect just to dump these things down Theme Park-style. You'll need to consider switches, topography, water, and many other elements to succeed. Like any simulation game, there is much information to take in at first, but it is delightful once you get going.
3) Beyond Blue
An underwater scuba adventure game called Beyond Blue. Since the experience centers around interacting with actual plants and fauna, it serves an educational purpose. But the majority of it is a game.
You take on the role of the made-up deep-sea researcher Mirai. He is in charge of a group looking at marine life, particularly whales. You, therefore, go through a typical campaign while exploring several maritime open-world regions.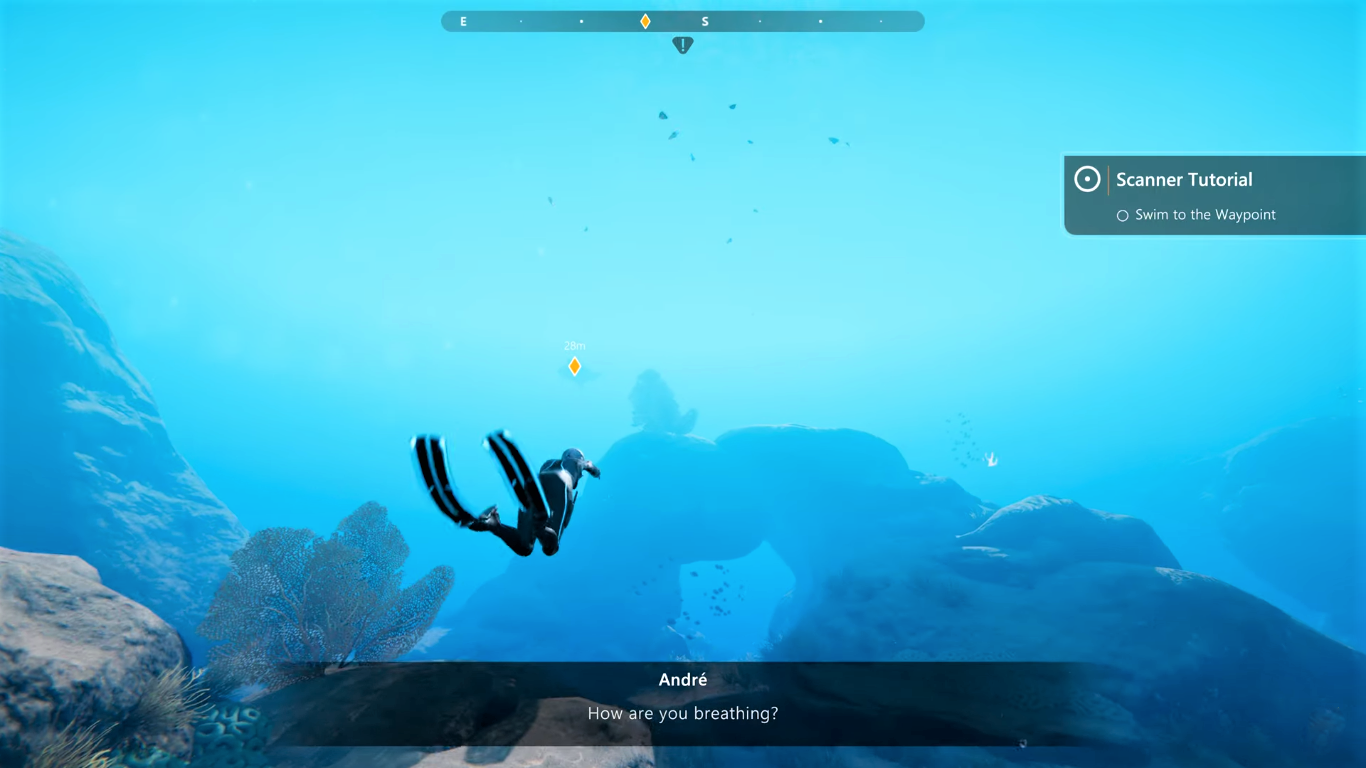 The title similarly blends story elements, conventional objectives, and educational components. It also has a game engine that accurately manages underwater environments and life. Additionally, it offers photorealistic graphics for a better experience. Overall, the gameplay is enjoyable, making it a great companion for ocean explorers. One of the best simulation games is available for divers.
4) Ravenous Devils
The mysterious setting of Ravenous Devils features a crazy pair who will stop at nothing to become rich. It features a hideous secret ingredient and is a horror cooking simulator. Bad Vices Games released the game in 202.
This simulator tells the tale of Percival, a serial killer tailor, and Hildred, his chef wife, and how they manage their enterprises in the most peculiar manner imaginable. The unusual and delectable meat created from human corpses Hildred serves in her restaurants is well recognized.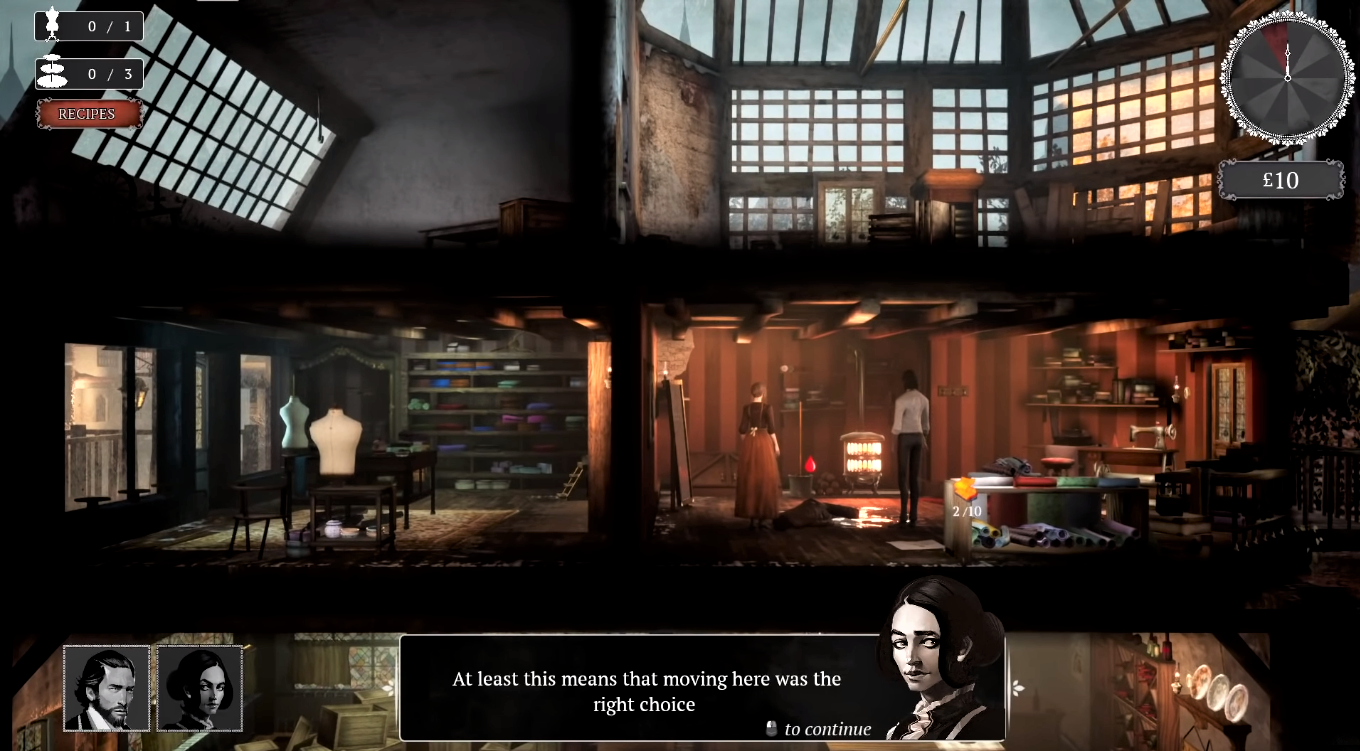 Percival, the food provider, kills his clients and dumps their lifeless bodies in the cellar to be chopped. To keep their enterprises running, the two must put in much effort. As the player, you'll be switching duties from one business to another, ensuring you satisfy clients on both sides.
With more money, you can upgrade your businesses with new equipment, which boosts cash flow. A secret admirer aware of all the couple does exist in the meantime. You enter the world of serial killing madness with Ravenous Devils. It's unlike anything you've ever seen, and while it could be a little unsettling, it offers a fun narrative trip that develops.
Check Also: Monitor for Video Editing and Gaming with 4K Resolution
5) Disney Dreamlight Valley
Disney Dreamlight Valley is a cross between a life simulation and an adventure game full of quests, exploration, and fun activities starring familiar and new Disney and Pixar characters. It is one of the best PS5 life simulation games.
Show your devotion to Disney with unique attire that honors the timeless motifs of the Disney Parks and adored figures like Mickey Mouse. This version includes exclusive goods and provides access to the game.
Dreamlight Valley, once a picture-perfect place, was where Disney and Pixar characters coexisted peacefully. The beautiful memories connected to this magical spot break by the Night Thorns that spread across the country. Because they had nowhere else to go, the hapless residents of Dreamlight Valley withdrew behind closed doors in Dream Castle.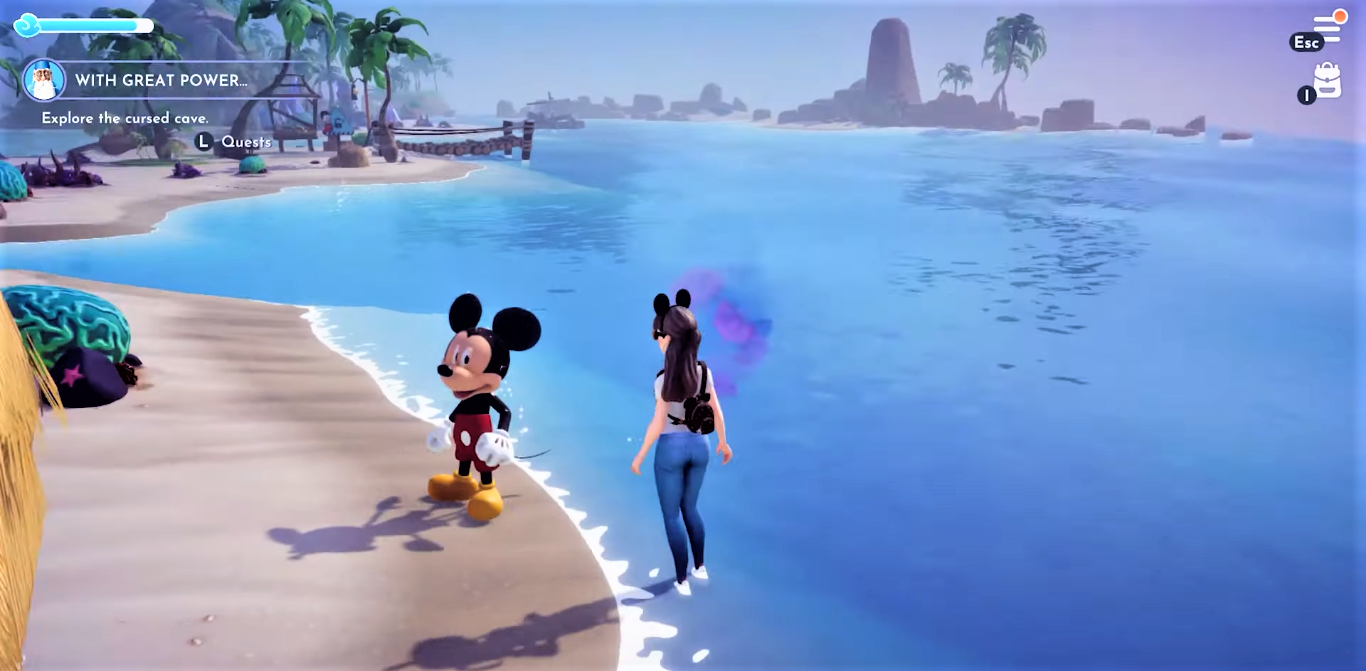 You can also learn the tales of this realm and restore the magic to Dreamlight Valley. Release the Dream Castle from the Forgetting's stifling control to reveal the distinctive Realms of beloved Disney and Pixar characters.
With puzzles to complete and friends to bring back to Dreamlight Valley, each Realm has its unique difficulties. Release the Dream Castle from the Forgetting's control, and you'll be able to enter the realms of famous monarchs like Anna and Simba. Each Realm has unique puzzles and tasks to restore friendship to the Valley.
Read Here: AMD Radeon RX 7900 XTX Review
6) Police Simulator: Patrol Officers
Police simulator is free simulator games PS5. You can experience what it's like to be a police officer by joining the force in this made-up American city. Start by writing up infractions and issuing parking tickets, then progress to taking on more duties.
During your shift, participate in Brighton's community, get to know your neighborhood, and manage routine police duties to combat crime. Always be firm but fair, obey the law, and grow in experience to gain access to more neighborhoods, districts, and responsibilities.
Guide: Complete Sim Racing Setup Guide for Beginners
7) F1 22
Codemasters, a leader in racing simulators, created the challenging racing simulator F1 22. The game takes you through actual tracks and competitions. It's one of the best sim racing games for PS5.
You choose a car from the lineup and enter lightning-quick racing competitions against the sophisticated Formula car controllers. Then, while inside the car, you begin to drive in first person. The 21st installment in the Formula One series, F1 2023, boasts a brand-new story mode, a career mode, and a ton of other features that set this sim racer apart and give it a lot to offer.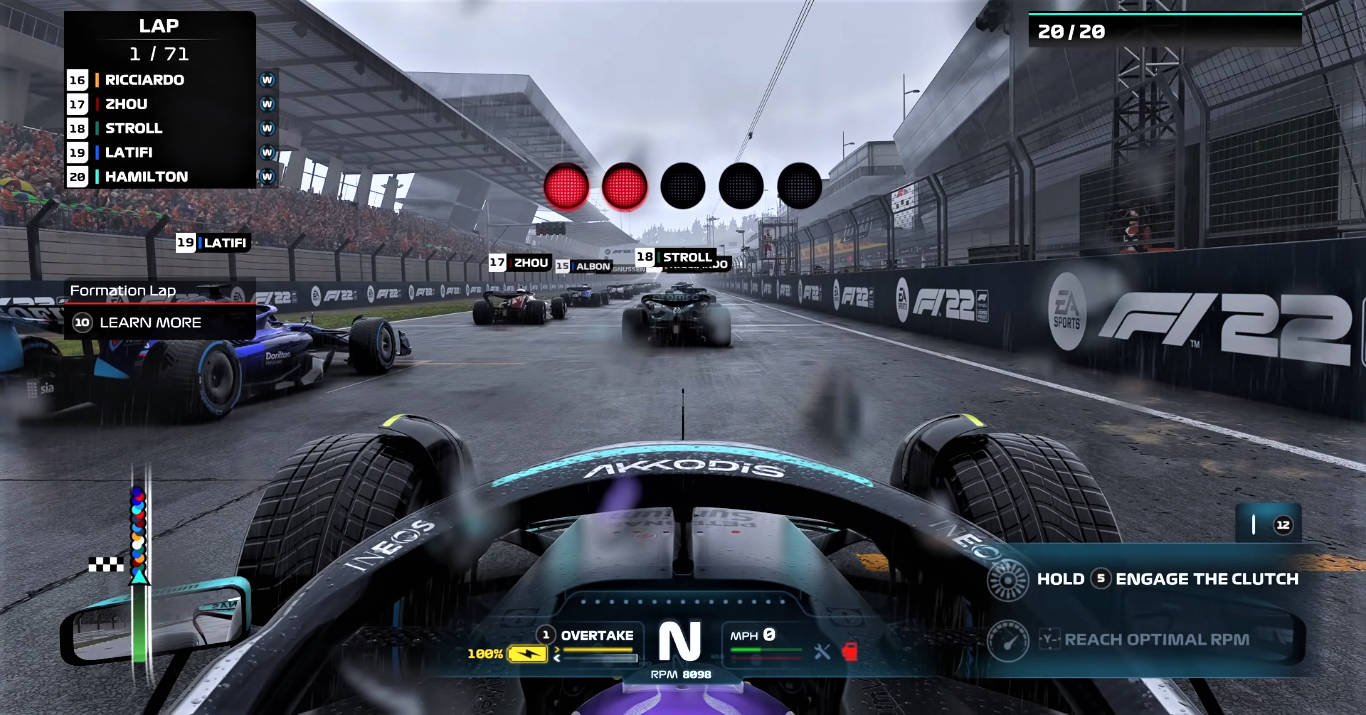 The best simulation games PlayStation offers a variety of systems to manage both inside and outside of the game. Tiers, engineers, automobile customization, traction, speed, and other factors are balanced. A realistic driving experience is the end outcome. Before the match, you must manage unforeseen circumstances impacting your driving team and park at precise locations.
Complete Guide: F1 Sim Racing Wheels for Simulator
8) Assetto Corsa Competizione
The best racing simulator game for PS5 is Assetto Corsa Competizione and dedicated to the Blancpain GT World Challenge. For fans of this particular racing form hoping for a more serious sim with more developed offline play than GT Sport currently offers. The game lacks much of the breadth and variety of Gran Turismo or Xbox's Forza series.
Real racing vehicles from the 2018 and 2019 series feature in the game, complete with genuine liveries. You can get immediately into the championship, advance through the ranks in the career mode, or go online to compete against players worldwide in head-to-head matches.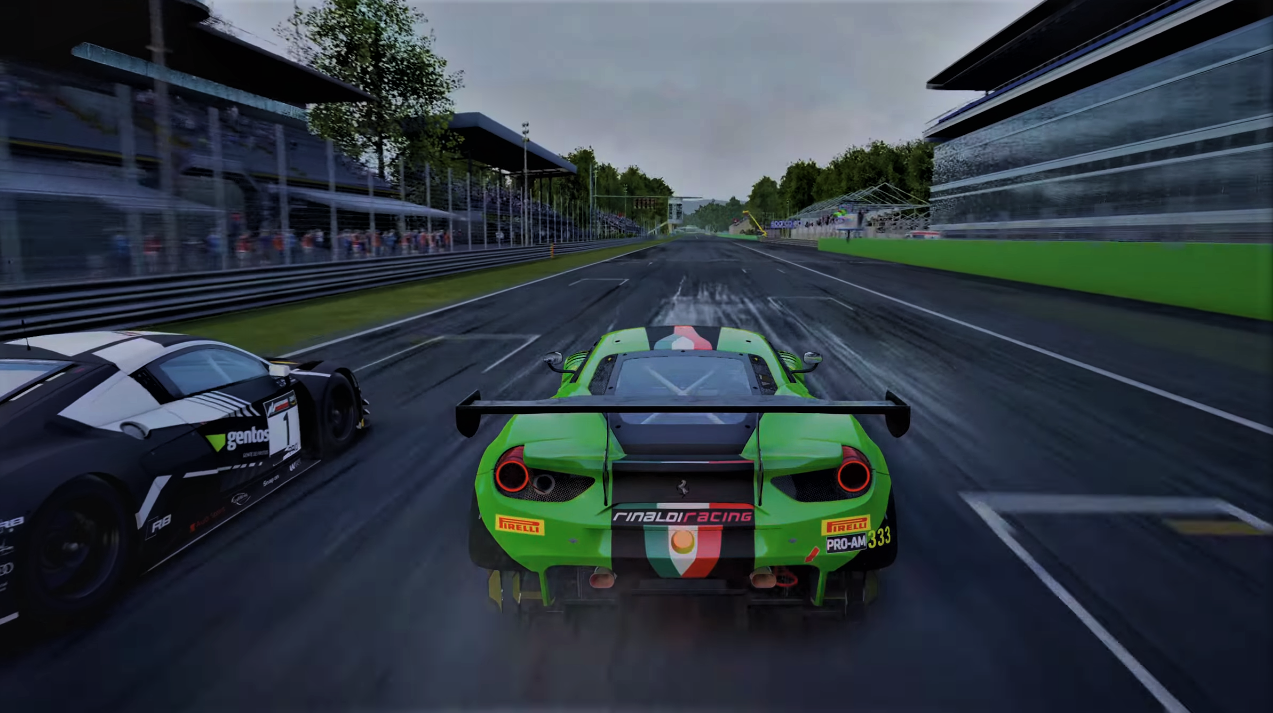 Playing using a controller's thumbsticks can be unpleasant because the steering model and racing dynamics are realistic and challenging. You should set up a nice force-feedback racing wheel for the most fun.
Ultimate Guide: Assetto Corsa Competizione Wheel Not Working
9) Airport Simulator 2019
A single-player simulation game called Airport Simulator 2019. As the name implies, you are in charge of managing and growing a sizable international airport. You have a little airport to run when the game first begins. There are several garages, a bus, a bag carrier, a fuel truck, and some money. Adding a certain number of daily flights will develop the area and make it a million-dollar enterprise.
Their primary job involves operating a vehicle that transports airplane baggage from one location to another. In addition to driving, there are numerous menus to navigate while selling, purchasing, and personalizing the space.
You allocate personnel as the manager, such as staff, to maintain the vehicles. Additionally, while you play, you'll level up, gain knowledge, unlock structures, and access features. Nevertheless, numerous intricate elements exist, such as fueling positioning and aircraft maintenance.
10) Planet Coaster
The creators of RollerCoaster Tycoon 3's used a similar strategy for Planet Coaster. Players of the PlayStation can also purchase the Console Edition. It is a simulation game for management and building. The title emphasizes running, enhancing, and building an amusement park. You can build attractions in the global village area and earn money for each visitor.
You make an avatar before the campaign even begins. Consoles and other small features cannot use this capability, though. The console players can still enjoy the four game modes: Challenge, Sandbox, Scenario Editor, and Career.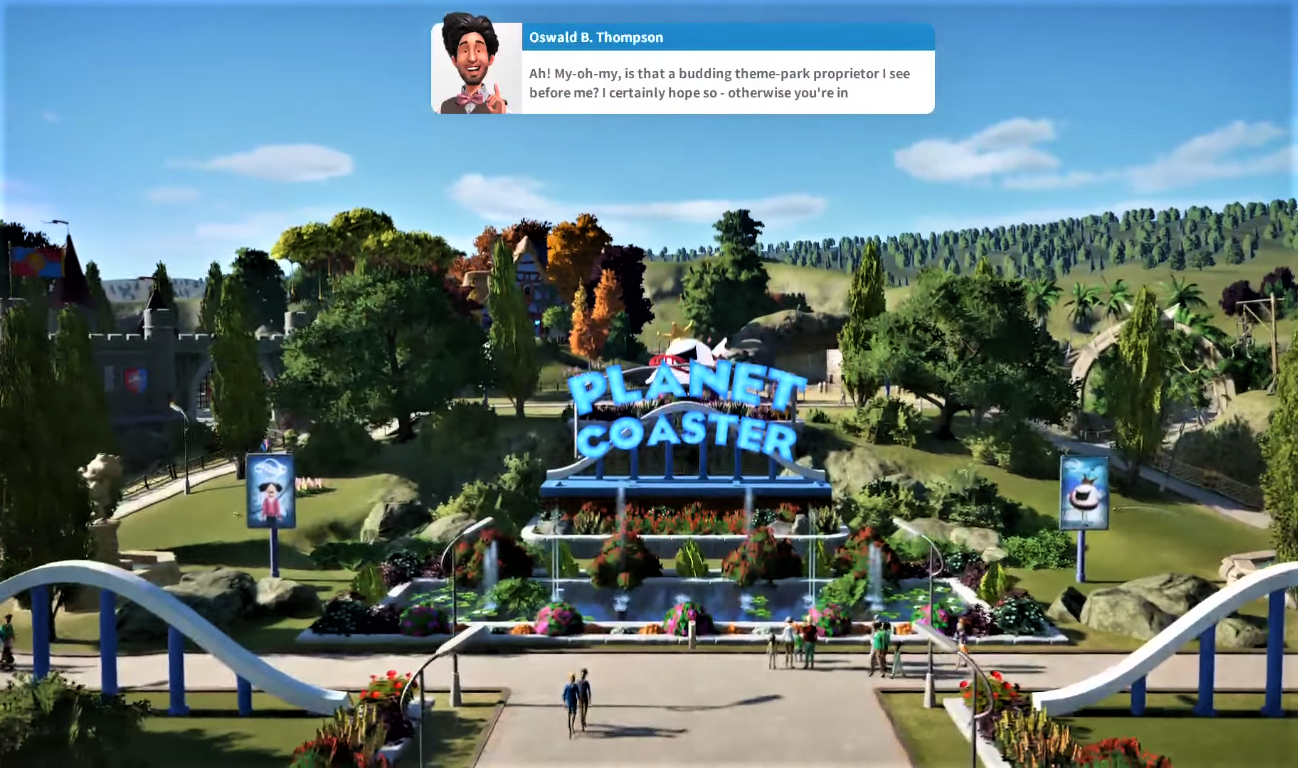 These modes are self-explanatory, but the Sandbox mode is the finest. You can build a theme park from scratch on an empty piece of land. Funds are unlimited, and all rides and features are unlocked here. You create your amusement park from the start in Sandbox mode. Like the Career mode, the Scenario Editor mode allows you to build tasks within the already present parks.
You start from scratch in the Challenge mode, precisely like the Sandbox mode but more challenging because you have less money and research to work with them. This game can teach you that managing a theme park is not all fun and games.
How Many PS5 Games Exist?
All PlayStation 4 games but six are backward compatible with the PlayStation 5. Only PlayStation 5 native releases feature on this list. Backward-compatible games and PlayStation VR2 omit. So, there are 531 games on this list as of right now.
Is There A Real-Life Simulation Game?
A simulation and the role-playing game called Real Life Simulator. You can interact with actual people online while playing this game and immerse yourself in a fantasy setting. You can create your character's life in an imaginary environment by leaving the real one behind.
Is PS5 A Better Gaming Console?
The PS5 is a capable platform that provides an excellent current-generation gaming experience. Utilizing the Dual Sense controller, 3D Audio, and the console's blazing-fast SSD, its catalog of unique games excels. Though a few flaws prevent it from being perfect, it might be too big for some settings.
Is It A PS5 Pro Coming?
The PS5 Pro expects to be released in the latter half of 2023 if Sony follows the same three-year release gap as it did with the PS4 Pro model.