The top PSVR games are available to transport you to a virtual world where you can engage in various activities and adventures. Another upcoming console is PSVR2, which will allow the sale to the public by winter 2023. There isn't a better opportunity to immerse yourself in this console's best features than when you have little time to spare.
And trust me, many entertaining, must-play PlayStation VR games must play in person. Many experiences make virtual reality gaming enjoyable, even though it can take some getting accustomed to and understanding how it feels. What PSVR games are worth playing? Here are the 10 best PSVR games 2023 available right now.
List of 10 Best PSVR Games on PS5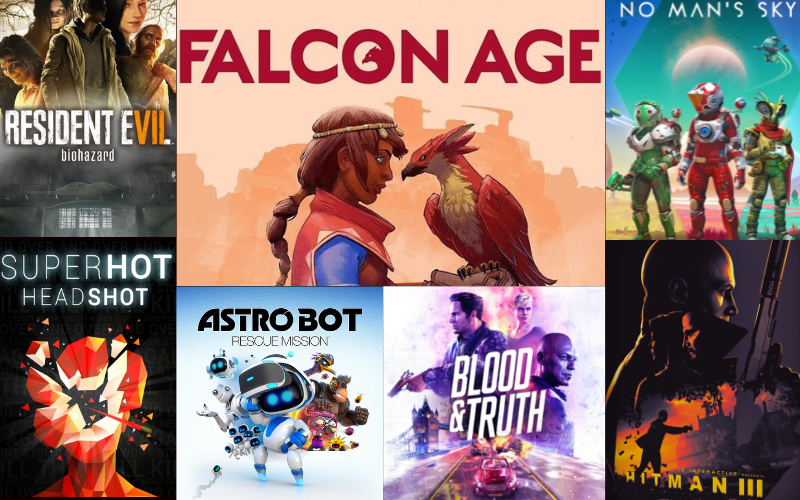 What is the number 1 PSVR game? One of the first high-profile games to have a dedicated VR mode was Resident Evil 7, and it continues to be one of the most riveting experiences you can have while wearing a PSVR headset.
Naturally, there are some trade-offs from the conventional version: the graphics aren't nearly as sharp, and some game elements (like the cinematics) designs to enjoy on a two-dimensional screen.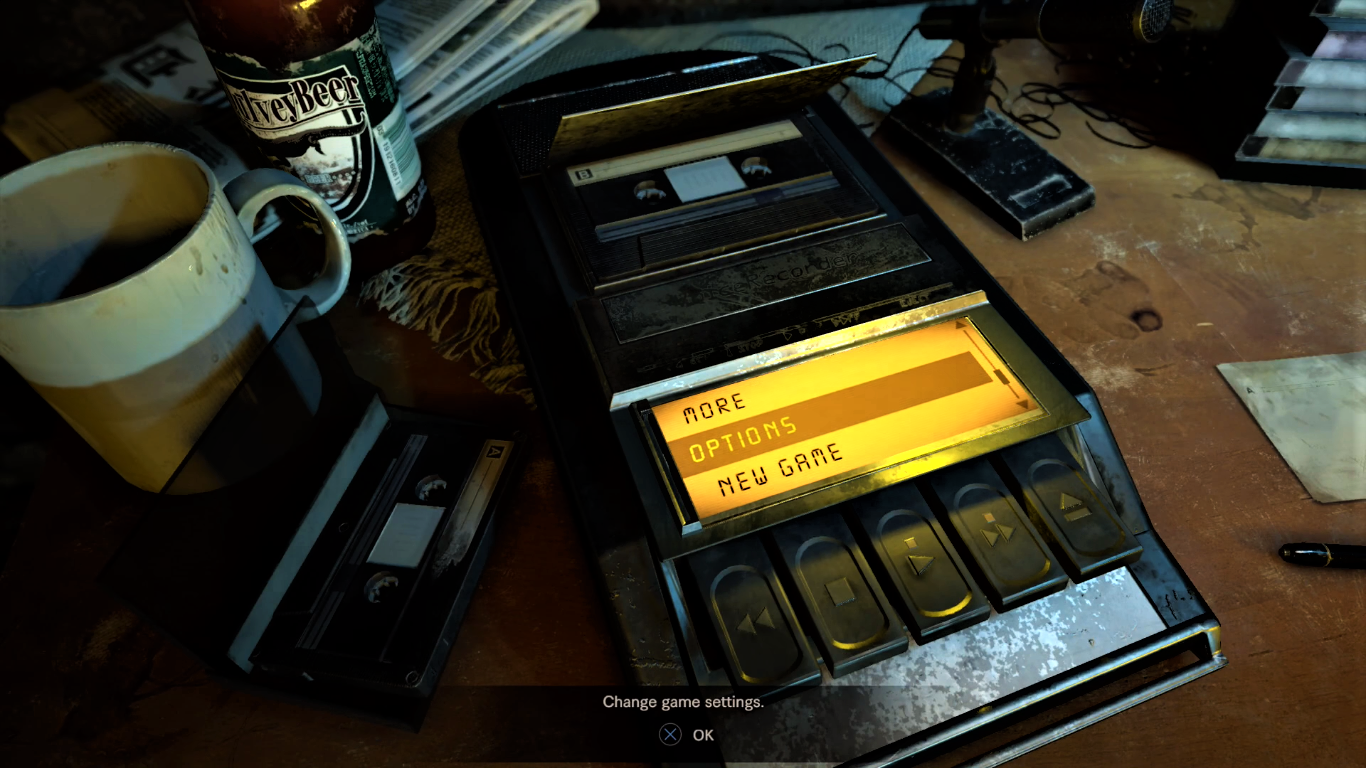 Additionally, you'll need to play with your standard PS4 or PS5 controller. However, the pure dread of feeling like you—not the video game's protagonist is wandering this terrible environment and coming across these terrible animals is worth the cost. The 3D audio and sound effects further enhance the game's spooky atmosphere, which gives you the impression that you're never truly alone.
This VR recreation does an excellent job of capturing the vibe of the original RE, complete with tense scares and ominous music. Do yourself a favor and try this game, preferably with the lights on, if you enjoy good horror games.
Ultimate Guide: PS6 Release Date with its Expected Design
Are you prepared to build a friendship with a bird? That is exactly what Falcon Age will let you accomplish. In this family-friendly action game, you take on the role of Ara in a first-person adventure where you'll be caring for a falcon and fighting robot forces at the same time.
The game Falcon Age is about overcoming persecution with your wits, your resources, and your adorable bird companion. Because you adore your bird friend with all your heart and want to see what they look like as a little cowboy, the game also involves collecting hats and toys.
To liberate the communities and topple the machines, you'll set out on various robot colonies with your reliable avian companion. Falcon Age is more of an inspirational journey between you and your bird than a goal-based game, but a mission is undoubtedly involved. The falcon may be fed, petted, dressed, and played with, allowing for some lovely virtual reality moments.
Although you can play the game without using VR, for the optimal experience, keep your headset firmly in place and your Move controllers at the ready. In Falcon Age, you travel from your settlement to various locations colonized by robots. After your falcon has distracted your opponents, you can land a finishing blow from your limited arsenal of weapons.
Then, on the way back, you can ask your bird companion to find items far away so you can prepare stat-improving snacks. It is all about that bird. Therefore, disregard the first two things I said at the beginning of this sentence.
Read Here: How to Calibrate Thrustmaster Pedals with PS5
3) Beat Saber
A rhythm game with its cult following is available on every gaming console. Cytus is a game for mobile devices. Rhythm Heaven is a game for Nintendo enthusiasts. Guitar Hero and Osu! are two well-known head-banging games that continue to be very popular.
It's one of the best ps4 games. Only one name can claim that elusive title for the PSVR crowd—or any virtual reality crowd, for that matter: Beat Saber. With game options that quicken the tempo and make it more restless, you may also put your reflexes to the test.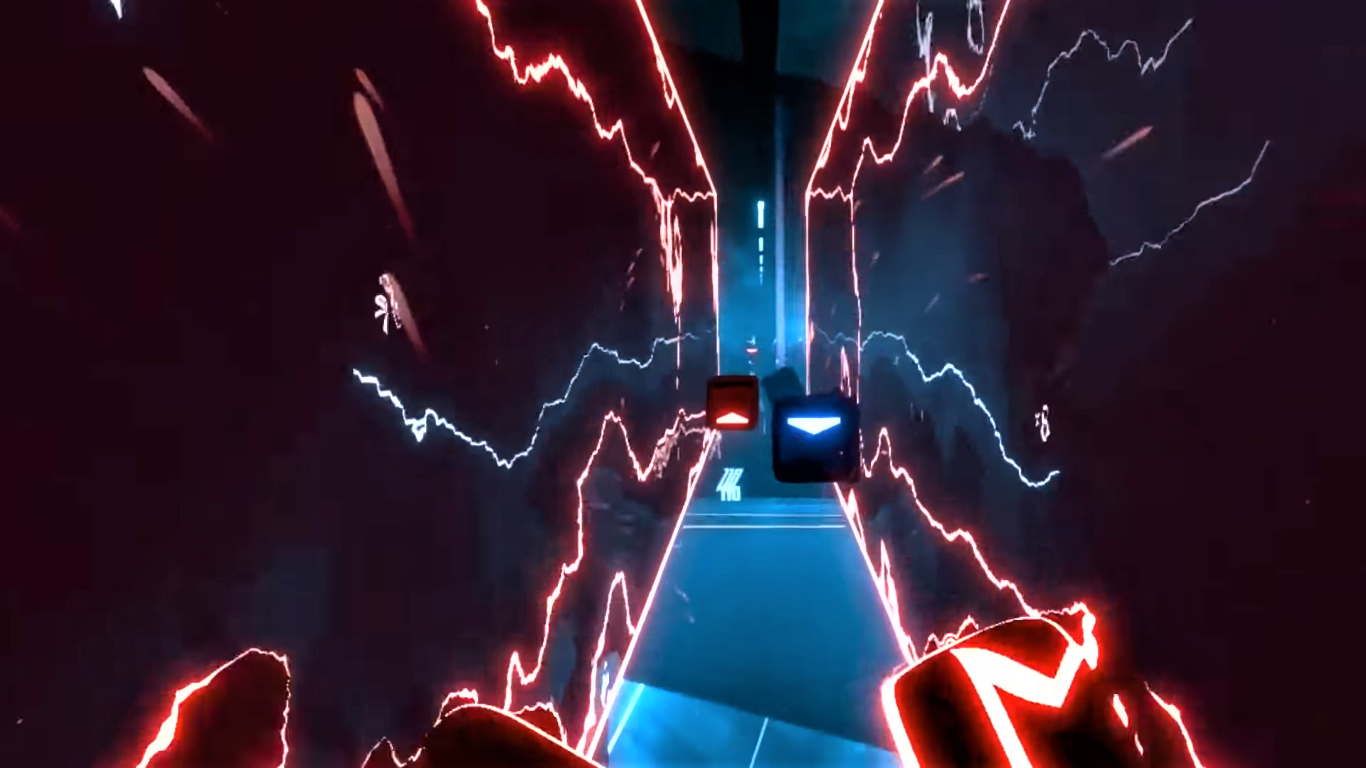 People might need clarification as to why this game claims to offer the best PSVR experience. After all, the top games on most consoles are typically epic stories that took years to build. How is a rhythm game that is supposedly simple to learn going to compare?
Simply put, immersion. The vibrant colors, responsive soundtrack, and dynamic gameplay of Beat Saber combine to create a hypnotic, addictive experience. It's the perfect game for showcasing virtual reality possibilities. And as a result, it ranks first on our list of the greatest PSVR games.
You must slash at colored blocks in Beat Saber in rhythm with the music. There is a built-in level editor where you can download your preferred music and the upbeat, energetic, and catchy soundtrack that comes with the game.
Complete Guide: Thrustmaster T300 RS Racing Wheel PS5
4) Astro Bot: Rescue Mission
Astro Bot: Rescue Mission, a PSVR-only 3D platformer that came in a close second, is unpretentious. This game, created internally by the Sony team, is the VR platform's Super Mario-like counterpart. And let's face it, this platformer is revolutionary in and of itself.
You control our little robot friend in Astro Bot as he swings, hops, and blasts his way through a maze to accomplish each of the game's 26 levels. The Dualshock 4 wireless controller makes playing the game entertaining and easy, but as you advance through the levels, the difficulty of the game's level design gradually increases.
The short playing times in most VR games are one of the greatest complaints. Astro Bot fully disproves that idea: Rescue Mission, which includes a post-game with 26 more challenge stages to accomplish. You might even strive to find every item in your collection room if you're a perfectionist.
5) Blood & Truth
In Blood & Truth, a frantic VR shooter, you play as Ryan Marks, an elite Special Forces member. In this game, your mission is to use any means required to defeat a crime boss and protect your family. Blood & Truth is one of the good PS4 VR games.
The fantastic VR experience Blood & Truth combines the greatest elements of a first-person shooter game with the best parts of a heist film. This game will have your heart racing from beginning to end, whether you're racing through the streets of London on the back of a van or breaking into a hostile enemy camp in a casino.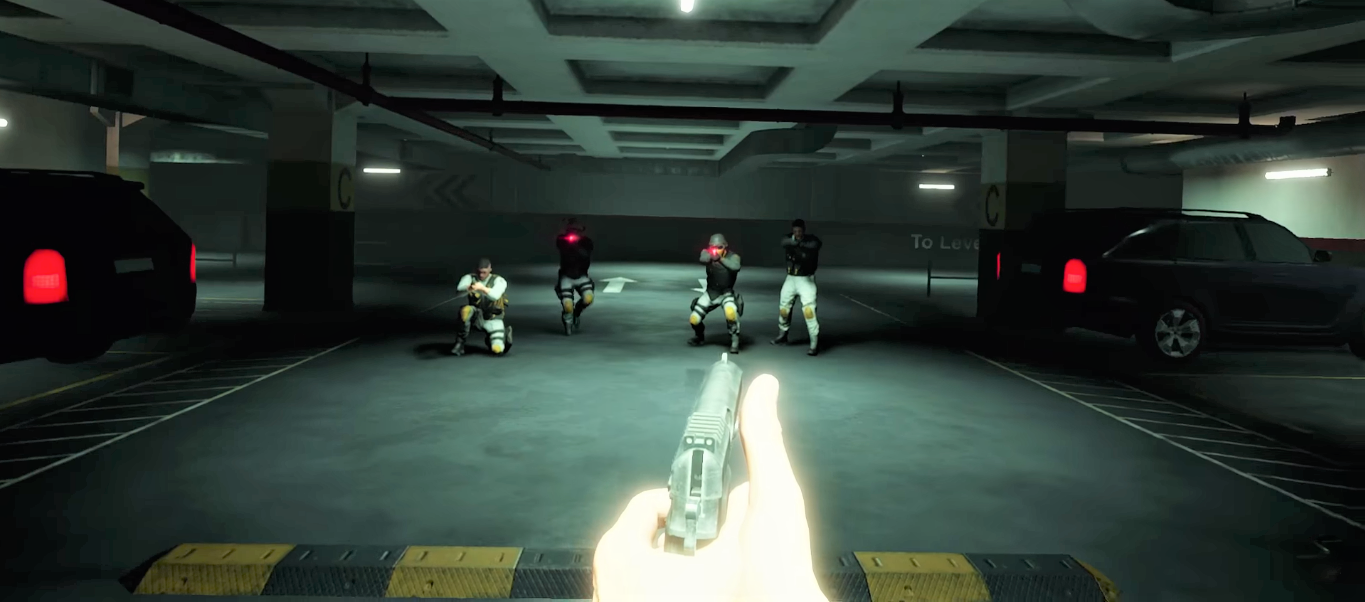 With a handgun, sniper rifle, or pump action shotgun as your weapon, you'll have a blast eliminating adversaries amid stunning scenery and engaging in some of the most thrilling set-pieces you've ever seen. Your life is an original action movie in Blood & Truth—loud, unrepentant, and without limits.
6) Tetris Effect
You might be asking how a Tetris game made it to the third rank out of all the creative and moving games in the PlayStation collection.
Your eyes are not deceiving you, though. Tetris Effect transforms the traditional game entirely into a breathtaking VR experience. The game's replay value increases by its 11 additional game modes, which include the Chill Marathon, Quick Play, and Mystery modes.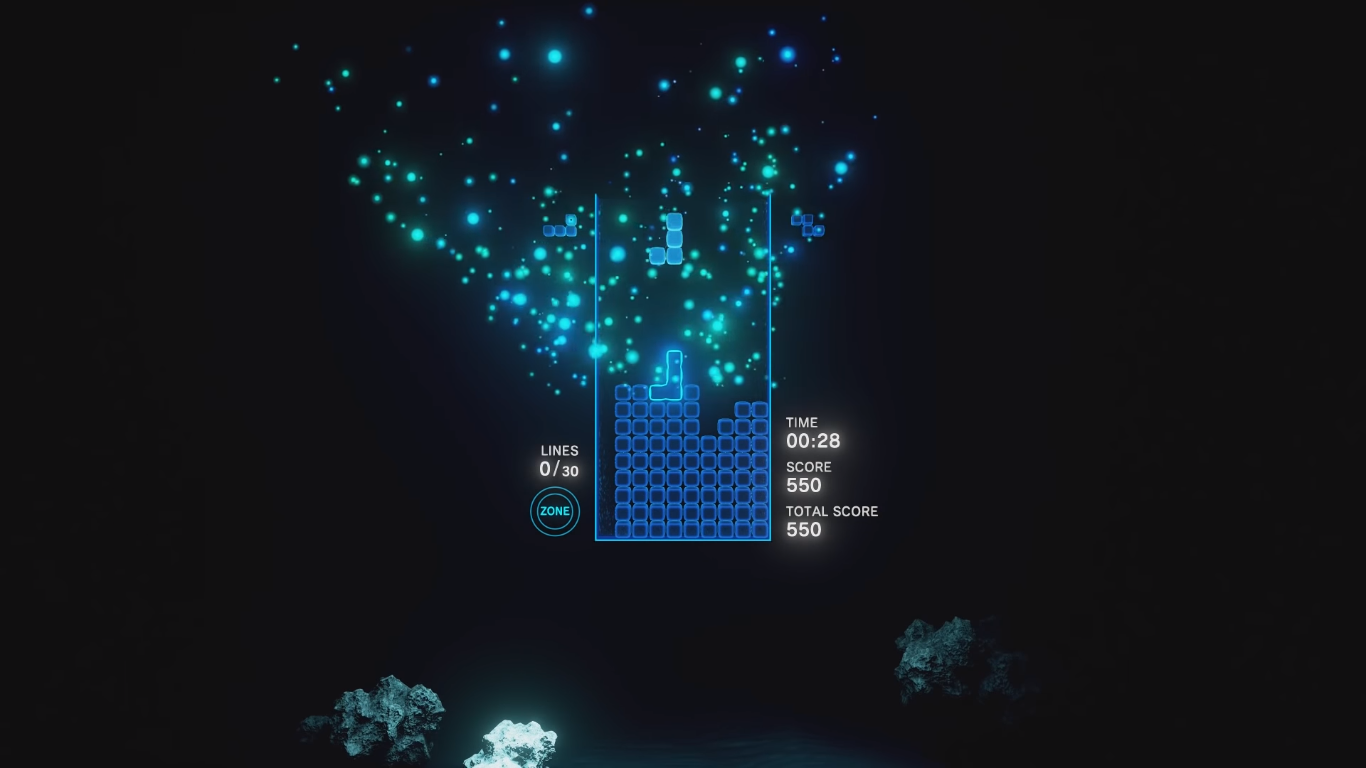 As you compete to clear line after line of blocks, this game thoroughly submerges you in its bright, alien surroundings. The primary gameplay isn't significantly altered, but the visual and audio experience is a continuously improving thrill you must see and hear to appreciate.
Tetris Effect is one of the top VR games right now, thanks to its multitude of bizarre yet engaging level designs and the original game's addictive gameplay loop.
7) Superhot
Superhot is a different beast when played in virtual reality, even though most ardent players are already familiar with it.
Superhot VR is a tactical first-person shooter that gives you the impression that you are the star of a big-budget action movie, with enemies and bullets reacting to your every move. It challenges the conventional strategy of first-person shooter games by giving you time to prepare your next move in return for being immersed in a difficult, matrix-like bullet-infused hell.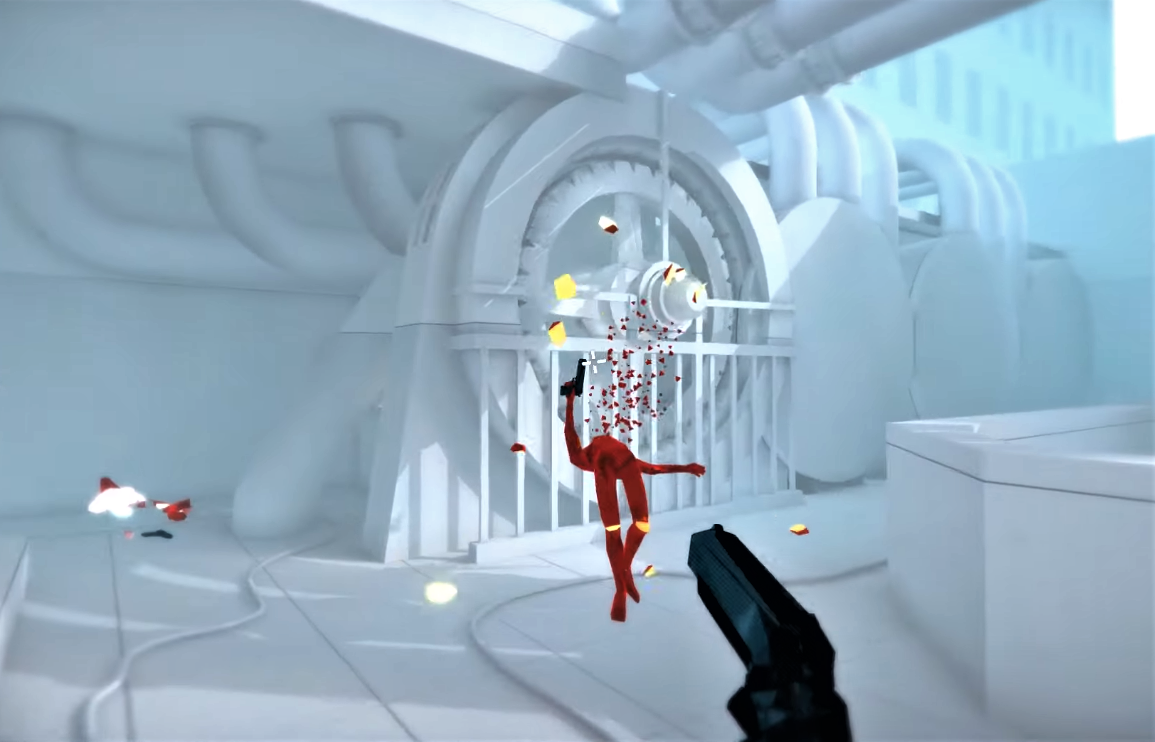 The genius of this game is how your actual movements control the action. For instance, you must physically do something in the game if you wish to hide beneath a table. Compared to using a gamepad or a keyboard and mouse to play a first-person shooter, this results in a much more realistic and captivating experience.
8) No Man's Sky
Do you find the idea of discovering new, alien realms appealing? The No Man's Sky Beyond Update includes complete virtual reality functionality, enabling you to explore the huge universe through a virtual reality headset.
No Man's Sky is an exploration game that allows you to choose your path while finding new worlds and life types for unfamiliar people. You can only carry a jetpack and a multi-tool in No Man's Sky when you set out to explore procedurally created planets.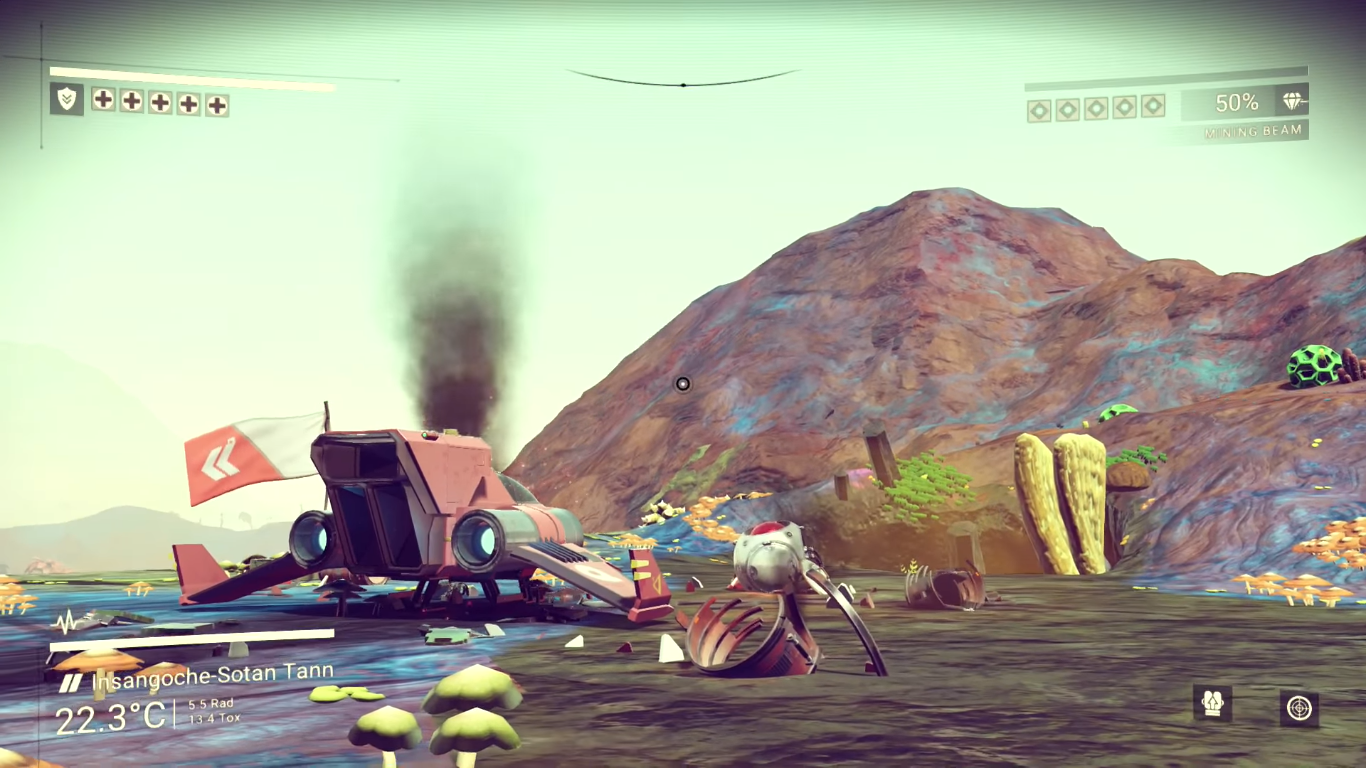 You can scan and add new plant and animal species to your database as you come across them. To aid you in surviving in a hazardous environment, you can also mine for resources and create new things. No Man's Sky is also certain to be released as a PSVR2 game if you're preparing to wait a little bit longer, taking advantage of the new hardware to give an even more immersive experience.
9) Firewall: Zero Hour
A fantastic VR shooter game for the PSVR is Firewall: Zero Hour if you're seeking a substitute for Counterstrike or Valiant. In the tactical first-person shooter Firewall: Zero Hour, two teams of four mercenaries compete against one another in missions with specific goals.
No two Firewall battles are ever the same due to the twelve different playable character classes and the abundance of weapons and loadout options, making for an extremely dynamic and enjoyable game.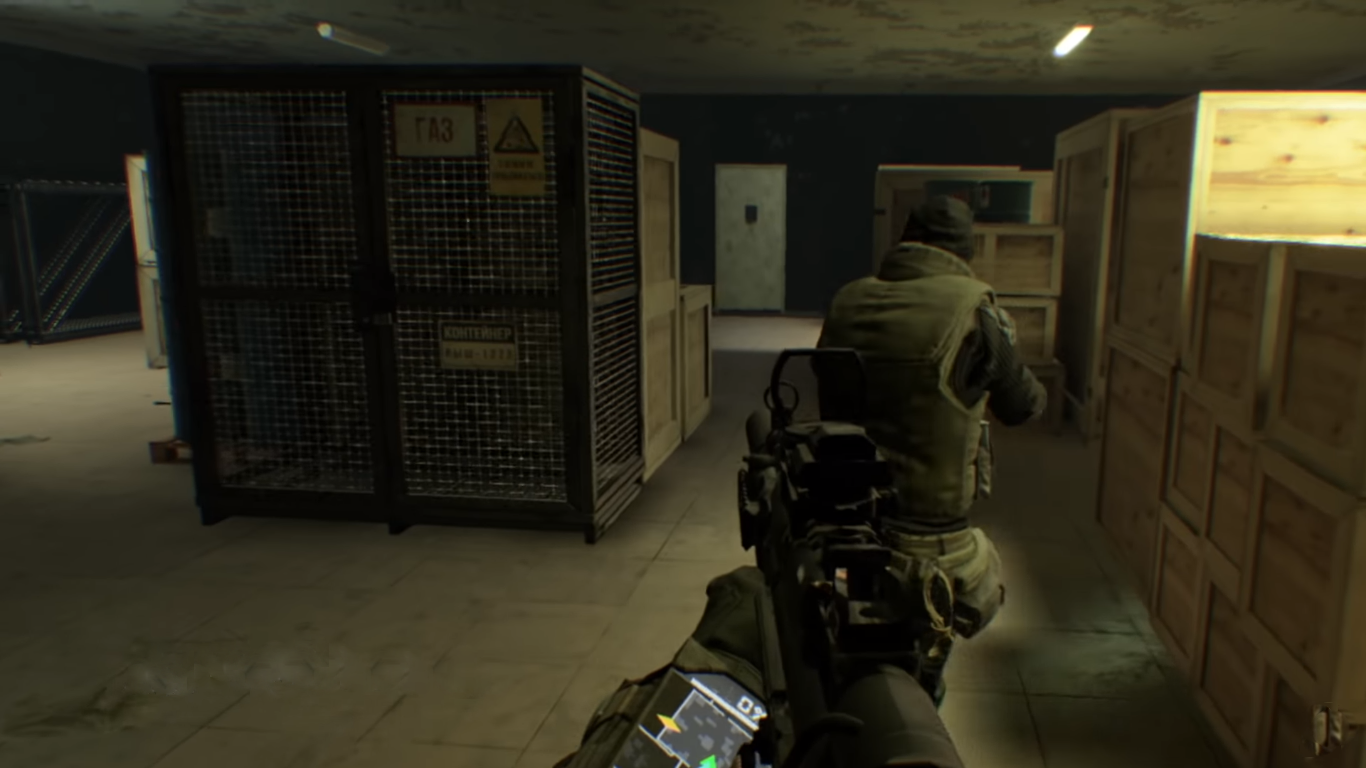 Players can choose from several different modes in Zero Hour. There is a single-player training option for gamers who want to sharpen their talents. In the multiplayer Contracts mode, players can combat one another to collect rewards and Experience points.
In this excellent first-person shooter game, cooperation and communication are just as important to success as tactical skill and accurate aiming. Zero Hour is the best PSVR games with move controllers.
Info: GT Omega Apex Wheel Stand
10) Hitman 3
The hitman 3 has some of the most imaginative and deep levels in the franchise's history. Because PS4's technology is a little outdated, Hitman 3's creator, IO Interactive, had to make certain graphic compromises from the flat version to make it function on PSVR.
Once you get beyond those issues, Hitman will play in a riveting and immersive new method that is unquestionably the most innovative since the franchise's inception in 2000.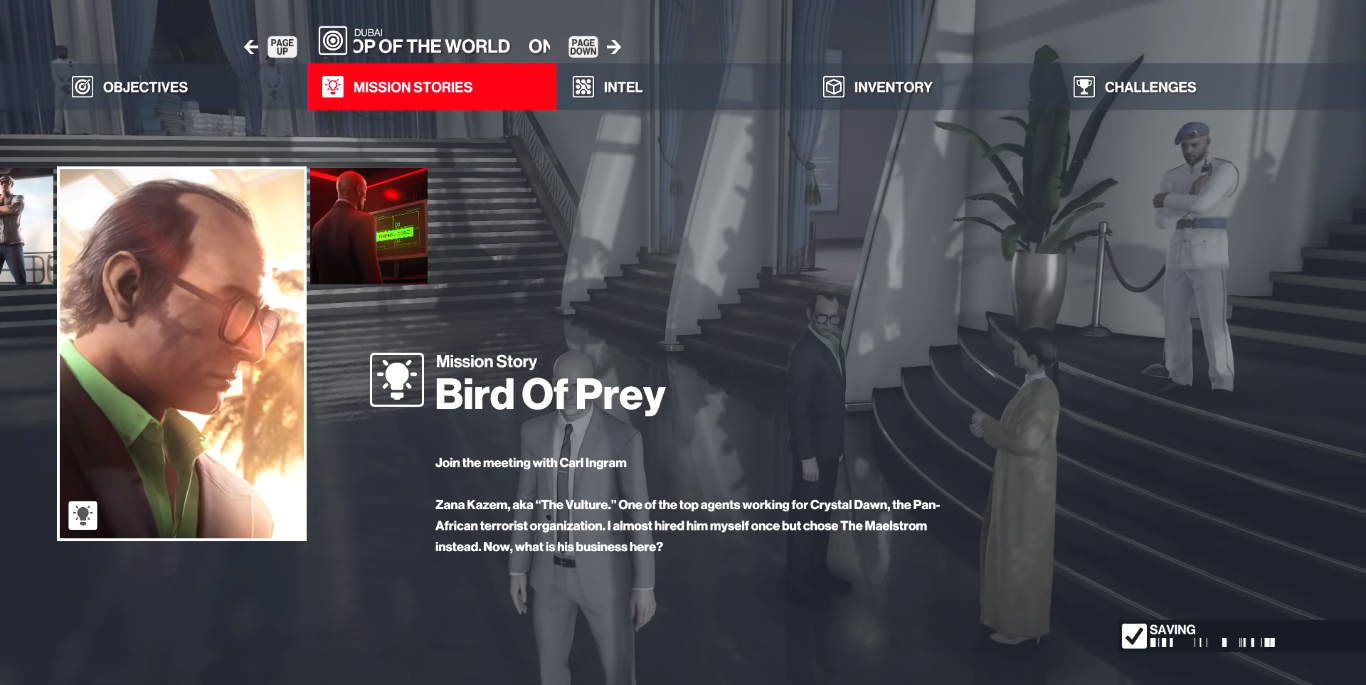 With how easy it is to pause, and people watch or to take in the vast scope and delicate details of each level, it could be difficult to keep focused on your goal-tracking. Yes, you can go through every stage from the first two games if you own them on a PlayStation.
Many people were happy to learn that Hitman 3 would be released on PlayStation alongside a VR version when the makers made the announcement. All three games may be completed in the first person, allowing for novel-level approaches.
You have two options: either you take it seriously and move stealthily like a true secret agent, or you merely run around with a big fish in your hand, dodging guards and looking for new places to hide. You have the option.
Racing Wheel: Thrustmaster TX vs TMX
Is PSVR As Good as Oculus?
The Oculus Quest 2 and PlayStation VR both provide a high-quality virtual reality experience and are similarly priced. Each is a very alluring introduction to VR experiences and games.
Is It OK To Play VR Every Day?
Using VR for an extended time may strain your eyes, so I recommend taking frequent rests. It is because your eyes are essentially staring at two tiny monitors for an extended time and staring at any screen for an extended period can lead to eye fatigue.
Is VR Addicting?
The findings indicated that the VR group had a 44% higher propensity to get addicted than the control group, indicating that VR established habits more quickly. However, this finding should not regard as a definitive negative.
Is PSVR Discontinued in 2023?
The PSVR didn't appear to have been abandoned once the PSVR 2 is unveiling. Production will probably slow down to make place for the PSVR 2, but after the new headset is out, we might see the old headset completely phased out.