The best Xbox 360 Kinect games merely transport you to a different world. Consider elements like the genre, visuals, and rating when looking for a new game to add to your library or someone else's. If children could be playing these games, pay particular attention to the rating system.
Microsoft decided to introduce a Kinect-branded accessory for the Xbox 360 and Xbox One in response to the popularity of the Nintendo Wii and its motion controls. It was a camera that monitored players' body motions, enabling them to control the entire game.
Since everyone has different tastes, it might initially base on trial and error. Even if a game has the excellent quality, design, and visuals, certain genres won't be as enjoyable as others. Video games are the best thing for gamers to enjoy.
This article has a comprehensive list of the Best Kinect games. You can buy these games for reasonable costs and become addicted to the excitement that emanates from your screen.
Top 10 Microsoft Xbox 360 Kinect Games
What games can u play with a Kinect? This article briefly describes a selection of the 10 best Kinect games for toddlers that excite any gamer.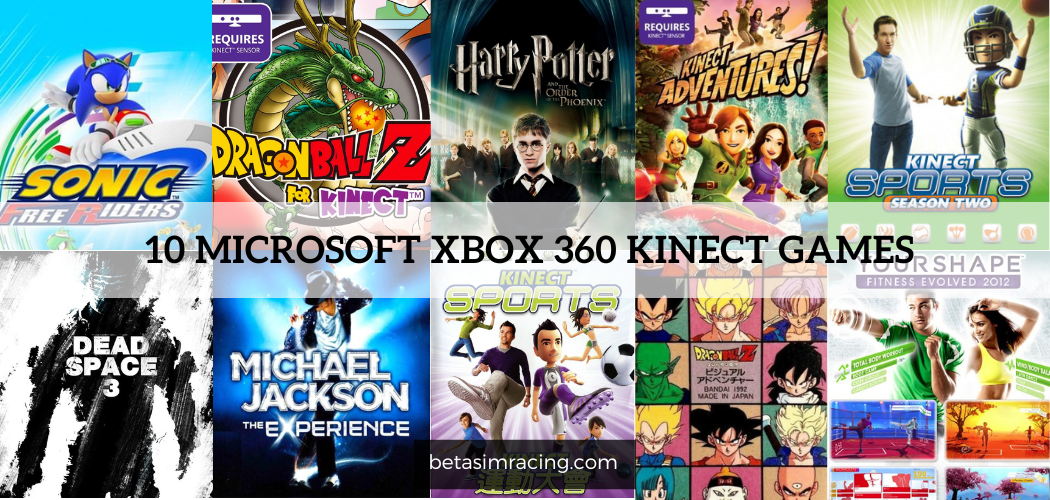 1) Kinect Adventures
The Kinect Adventures is the first game on the Xbox one Kinect games list. If you just purchased a Kinect and are unsure where to start, you should buy this game. Because of its responsiveness, simplicity of use, and engaging gameplay, it is one of the Kinect games with the highest ratings currently available.
There are 20 mini-games in total in the Kinect adventures, including rally ball, track and field, and river rafting, all of which call for full-body movement. The game also contains features like multiplayer that allow players to jump in and out.
So, if your friends or family members want to play with you, all they must do is stand next to you, facing the Kinect camera, and start moving. Kinect Adventures is quite exciting. The game is a fantastic match for Microsoft's newest gadget thanks to its adventurous premise, adorable music, and family-friendly design.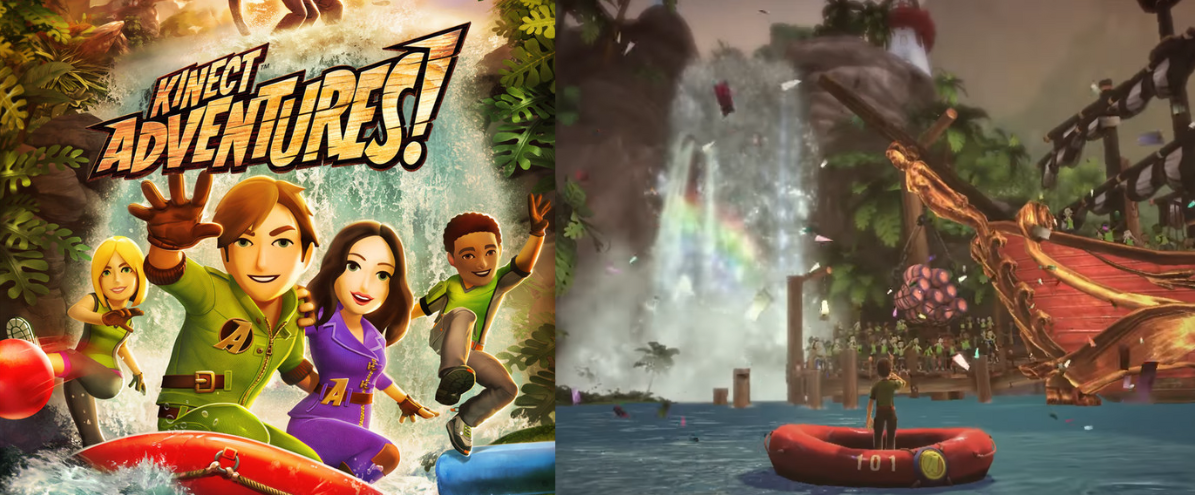 In the adventure mode, players can participate in sets of mini-games that present various objectives to achieve, or they can choose to play a particular mini-game of their own. Additionally, there is a time trial mode, online multiplayer, and a sharing option for self-portrait images you capture while playing.
Every game projects the player's motions onto the in-game character. To play, you need much room and an equal quantity of energy. Although these mini games are initially entertaining and incredibly simple to learn, they quickly lose their appeal.
For instance, the game 20,000 Leaks places players in a submerged glass case, where fish are naughtily attacking the case and generating leaks. To stop the leaks, players must move their hands and feet. While playing the straightforward rafting game River Rush.
On the other hand, players must sway from side to side to pass through gates while their raft passes through river rapids. The repetitious nature of the game is Kinect Adventures' biggest flaw, although it initially works well and is amusing.
2) Bandai Dragon Ball Z For Kinect
This game is one of the top Kinect games that preserves its original plot while offering humorous voice acting and an action-packed battle. A unique fighting game called Dragon Ball Z for Kinect immerses you in the action of the anime.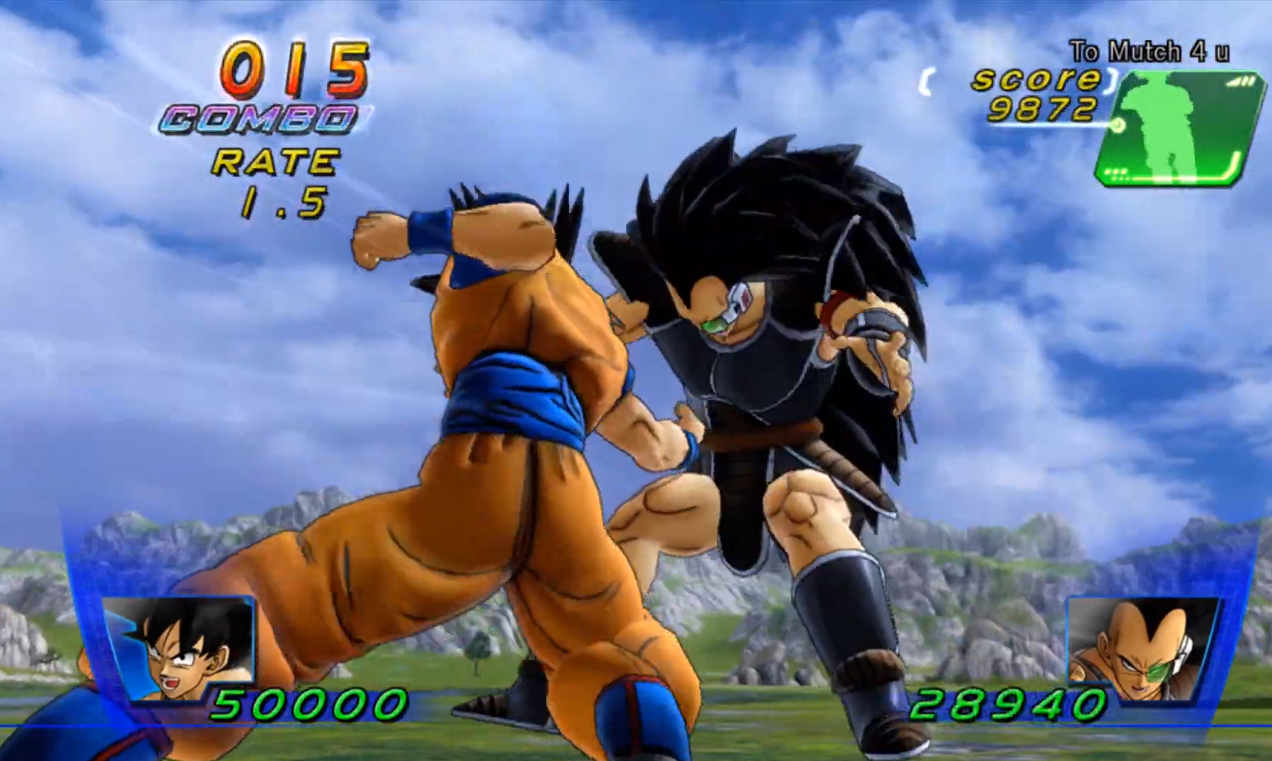 Participants use the Xbox 360 Kinect to execute well-known combinations and special attacks as they experience the classic Dragon Ball Z series battles. Players in Dragon Ball Z for Kinect hit blows and dodge enemy attacks in a fast-paced, first-person boxing game.
Over 100 special Dragon Ball Z moves can use by players, including various melee assaults and long-range energy attacks like the Kamehameha and Spirit Bomb. You're inspired to kick, yell, and punch your way to victory by the game. The game's stunning portrayal of cell-shaded graphics gives the animation found in the TV series a more personal feel.
3) Shape Fitness Evolved 2012
One of the market's most cutting-edge fitness video games is Your Shape Fitness Evolved 2012. Its enormous assortment of activities spans a remarkable 90 hours. The good Kinect games have a variety of challenging workouts, like cardio boxing, jump rope, and even dancing lessons.
The game conveniently provides a customized experience that fits your schedule, preferences, and fitness objectives. The most sophisticated Xbox 360 Kinect fitness game pays close attention to how your body's muscle groups develop and makes you work up a sweat.
Info: How To Fix Xbox One Controller Headphone Jack Not Working?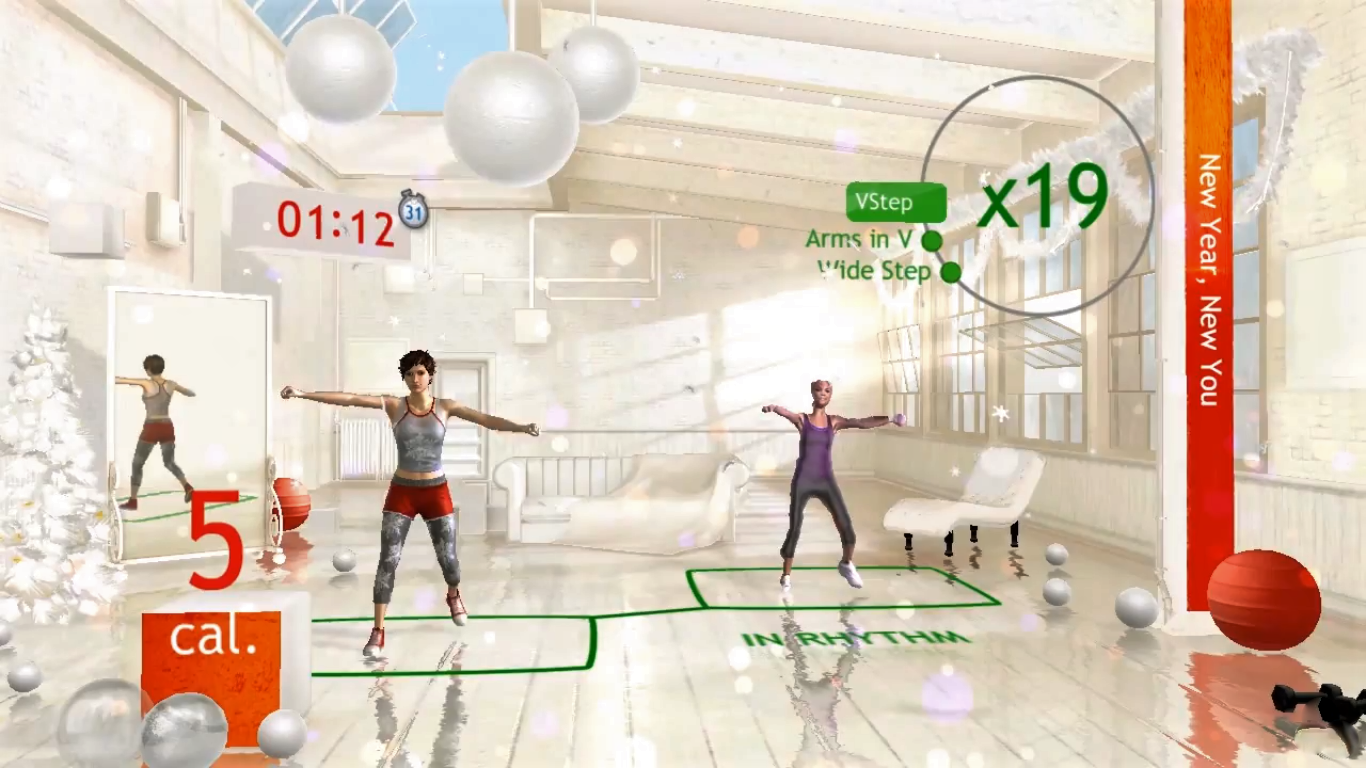 Fitness exercises for the abs, arms, legs, buttocks, back and other body parts are available to players. With its motion tracking, Your Shape Fitness Evolved 2012 pushes the capabilities of the Xbox 360's Kinect, allowing for a wide variety of responses that are unique to your body by incorporating floor workouts. As you continue to play this game, you can keep track of your progress and challenge your friends and the game's online worldwide community.
I watched the trailer for Sonic Free Riders and thought the game seemed to make the Kinect purchase worthwhile in and of itself. Sonic Free Riders, the third and final game in the Sonic Riders trilogy, is a hoverboard racing game with Sonic characters.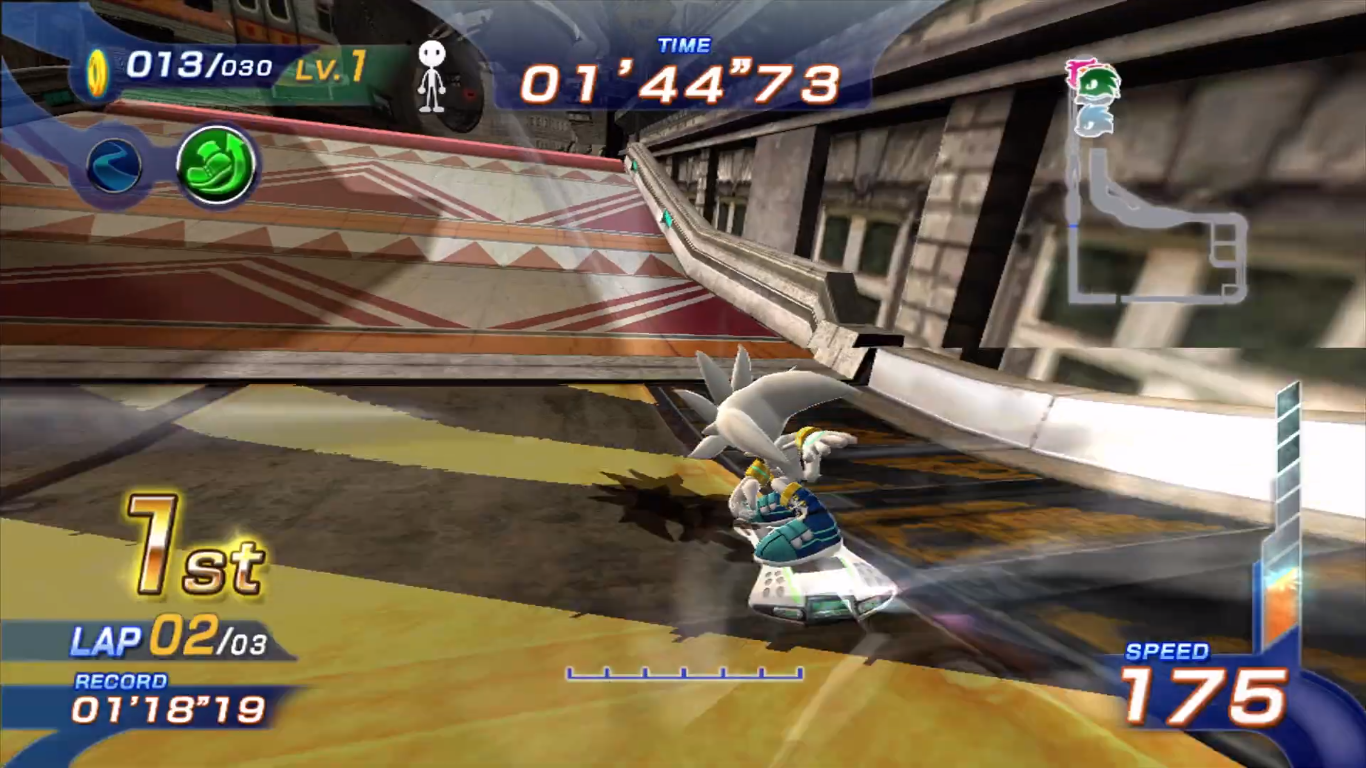 In the plot, Sonic characters compete in a race in a competition organized by the evil Doctor Eggman. Although there are many more, some playable characters are Sonic, Knuckles, Tails, Amy, and Shadow.
To race in the game, a player must use all their body; different movements serve different purposes. You may move your body left or right, and you can move ahead by kicking your foot forward like you would on a skateboard. Players can even leap to perform tricks while their character is in the air.
5) Harry Potter For Kinect
Players may experience what it's like to be a student at the Hogwarts School of Witchcraft and Wizardry in Harry Potter for Kinect, another well-known brand many people have fantasized about living in. Players participated in the story's main plot points adapted from the film series, though the game did so much more quickly and simply.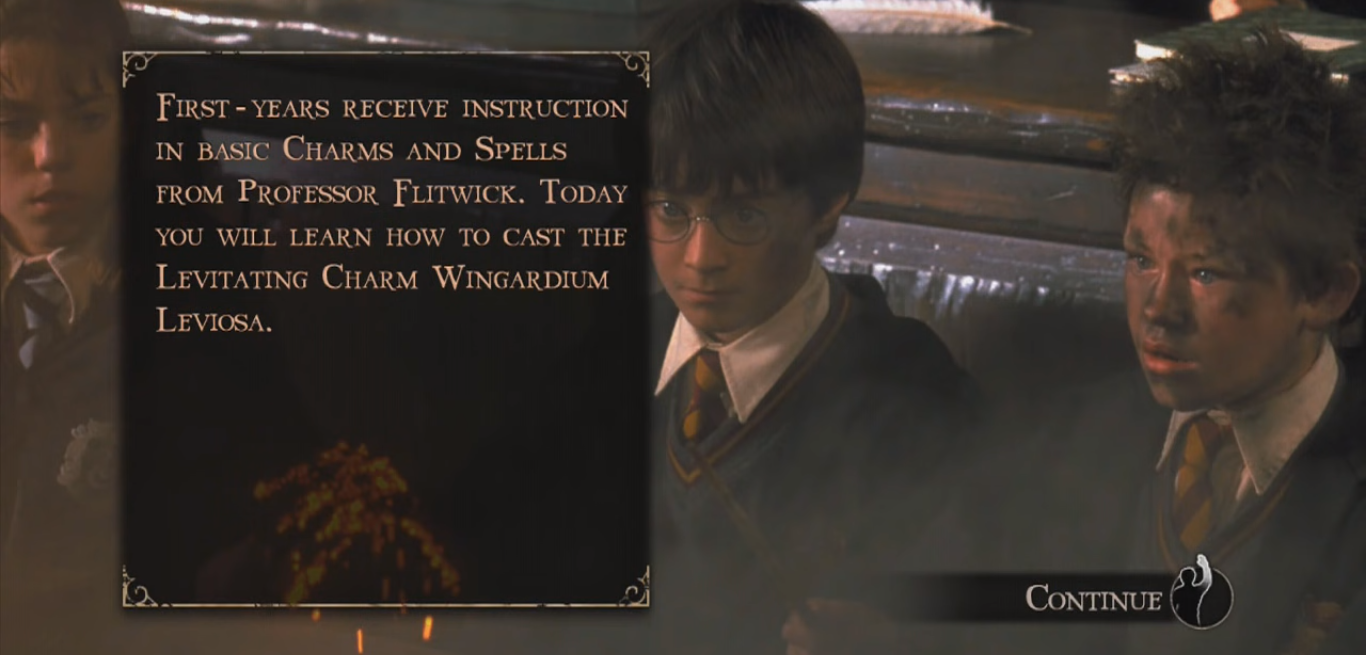 The user would wave their arms to play the game, like previous Xbox Kinect games. Additionally, players could speak commands aloud, such as asking friends for assistance.
Players could cast different spells by moving their arms in a certain pattern and creating potions using their hands. Players had access to attacks like Incendio, Expecto Patronum, and Wingardium Leviosa.
6) Dragon ball Z: For Kinect
Due to the Kinect's ability to capture movement, fighting games made sense, like racing, dancing, or using wands and lightsabers. And other than a Dragonball Z game, what sounds like a better Kinect fighting game? Use punches, dodges, and kinect blasts to win 1-1 fights as your favorite characters while you play.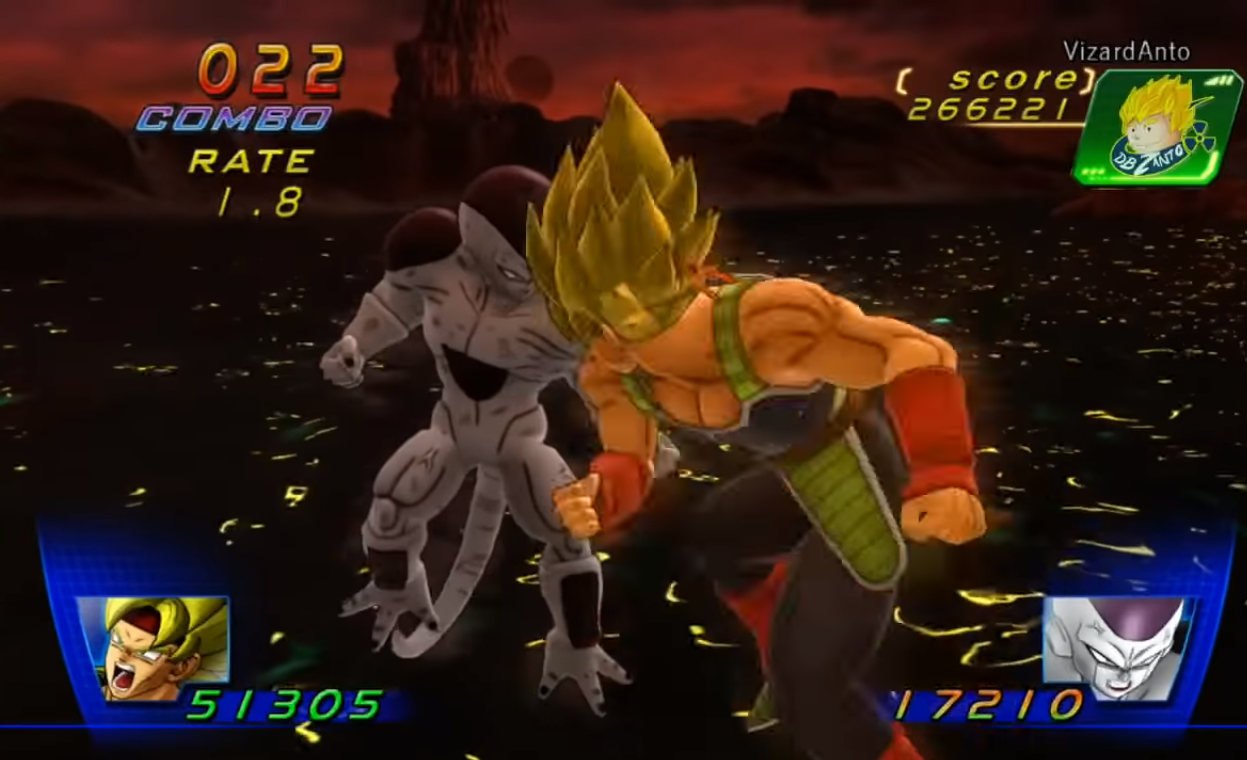 Some iconic characters you can choose from include: Goku, Vegeta, Majin Buu, and Trunks. The game consists of locations from the series and a story mode that lets users play through and relive key battles from the Dragonball series. Namek, Cell Games Arena, and Supreme Kai's World are a few of these places.
Even though it might not have been the gaming powerhouse Microsoft had planned for, the Kinect merits respect for housing several creative titles. These 5 Xbox Kinect games are the tip of the iceberg regarding the Kinect's library of engaging games.
The video game Dead Space 3 pits you against a swarm of mutant, awakened corpses as you explore an ice-covered planet in search of a way to end the madness. The third-person over-the-shoulder shooter uses the Xbox 360's Kinect microphone for practical in-game functions like reloading weapons and looking for goals.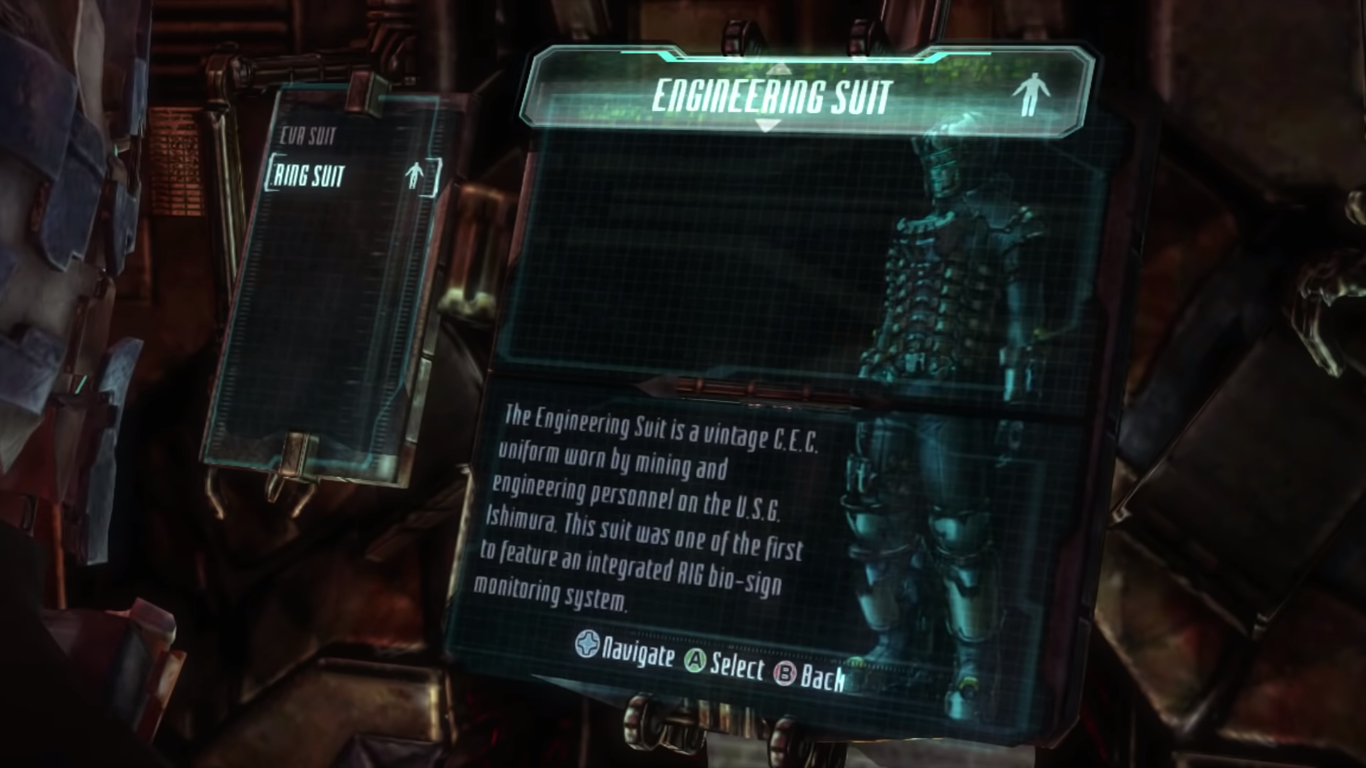 The game's virtual co-op multiplayer features grow at the same time as the audio command usage. In Dead Space 3, everything makes you nervous and uneasy. Searching for evidence of a space cult would take you to desolate dungeons and rustic, abandoned ships, where warnings paint in blood on the walls.
The gameplay is action-packed, with deadly killer machines, savage corpses pretending to be dead, and environmental threats around every corner. Your character possesses mental skills, such as the ability to pause time and telekinesis, so the game isn't simply about weapons. The plot and gameplay of Dead Space 3 will enthrall any true fan of a decent science-fiction thriller.
8) Kinect Sports (2010)
It is abundantly evident that Wii Sports, one of the Nintendo Wii's best-selling games, was a major inspiration for Kinect Sports. A collection of sports-themed mini-games, including soccer, volleyball, bowling, tennis, track & field, and boxing, make up this Kinect launch release.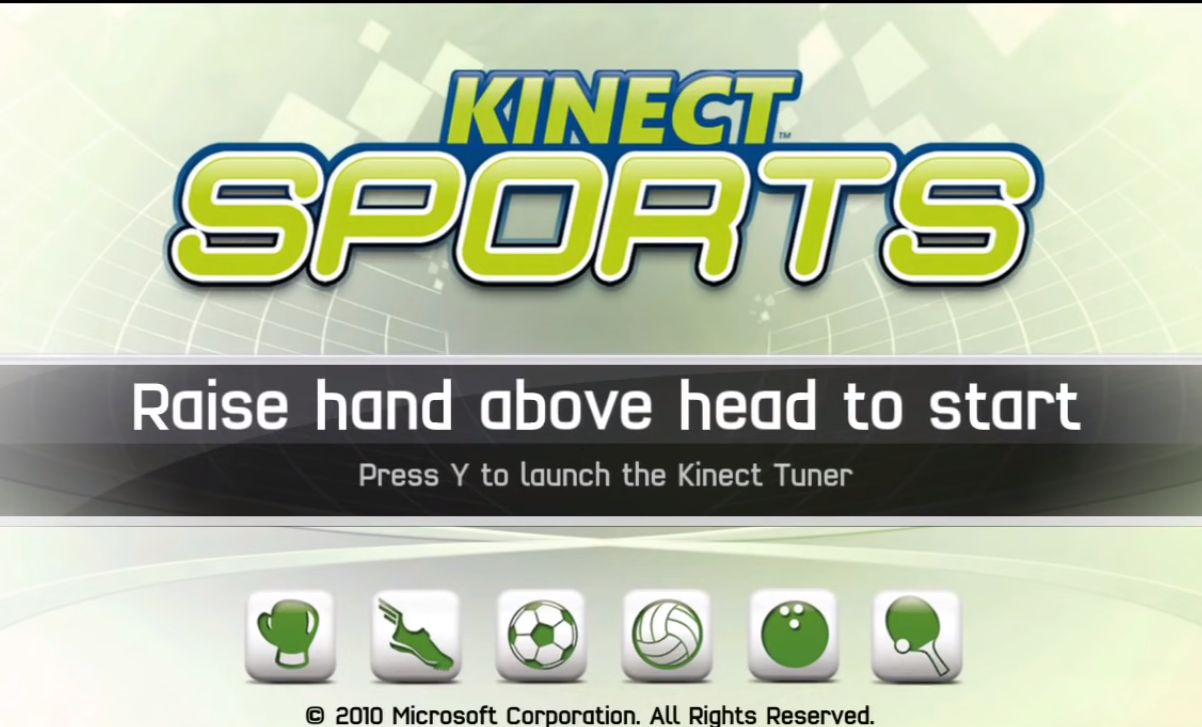 It's a good game, much like its Nintendo predecessor, and the Kinect accurately detects player movement. Kinect Sports becomes an engaging activity that helps burn calories when there are two or more players. Once more, the game's actual size is the sole issue.
9) Kinect Sports: Season Two (2011)
Both Kinect Sports games are ideal for a Kinect party trying to enjoy the games. There are six additional mini games in Kinect Sports: Season Two that use the same gameplay mechanics as the first game. Players can have fun playing tennis, golf, American football, baseball, skiing, and darts.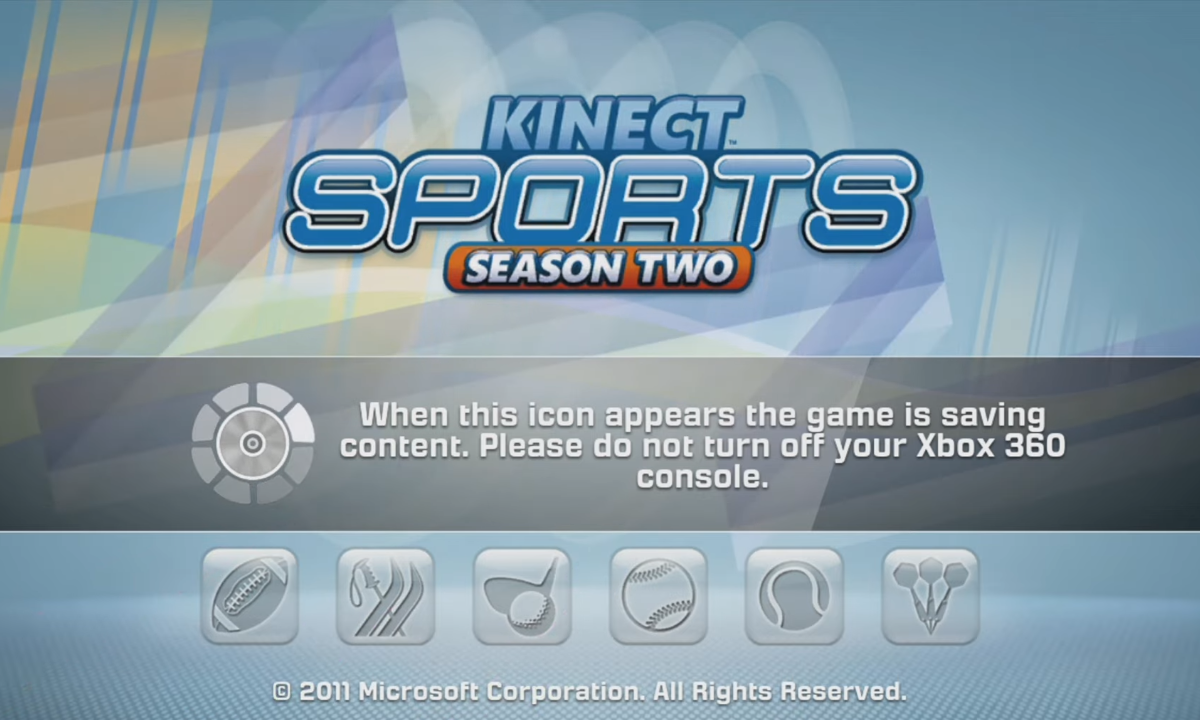 Again, in comparison to its Nintendo equivalent, Kinect Sports: Season Two improves upon Wii Sports: Resort's excellent experience to serve as a companion piece to the original game.
10) Michael Jackson: The Experience
The Just Dance video games were quite well-liked. Michael Jackson is well-known for his dance routines, and the Kinect needed games that would use full-body tracking, so this was a match made in heaven.
The Experience dance is a well-known Michael Jackson song in a game created by Ubisoft, the same company that created the Just Dance series. Players copy the characters' dance moves by looking at the screen, just like in the Just Dance series. The higher their score, the more closely they resemble the characters.
Players can also choose to participate in singing sequences in which they must sing along with the lyrics while using the voice capability of the Kinect. Thriller, Billie Jean, Beat it, and Smooth Criminal is just a few tunes you can dance to in the game.
Playing Guide: How Many PCIe Slots Do I Need for Gaming?
Characteristics of Xbox Kinetic Games
Here are the features you can explore from the best Kinect games all time:
Entertainment Rating
Always check the Entertainment Software Rating Board score in three sections before making a video game purchase. Content characteristics include humoristic mischief and nuanced language. All conversational aspects are in-game purchases, user involvement, location sharing, unrestricted internet, etc.
Graphics & Music
Many video games contain graphics and music effects that are so compelling that you lose track of your surroundings. The same is true of character motion and background information. The kind of experience you want to create will determine whether you need realistic graphics.
Game Genre
Buying a game with the incorrect classification could result in some gamers getting something inappropriate for their age. But picking the wrong genre could give you a game that's just plain dull. However, a horror or superhero game would probably be a good choice for someone searching for entertainment. Some games are better suited for those trying to get active.
Why Was Kinect Retired?
When the Kinect V2 was released, Microsoft made a mistake by bundling it with the Xbox One and raising the price overall. The Kinect ended because of the lower price tag again. Its negative reputation likely caused interest to decline, usage to fall, and developer abandonment to occur.
Microsoft struggled to persuade people to look past the obvious uses and try more avant-garde control paradigms. In general, the Kinect seemed to constrict third-party developers due to the low number of Kinects in use and the system's technical restrictions, which gave the device a gimmick-like vibe.
Are They Still Making Kinect Games?
Microsoft has declared the Xbox Kinect to be dead. The company has stated that the motion-tracking add-on will not be able to connect to the next Xbox Series X, and games that use it may not always be playable on the next generation of consoles. Kinect games Microsoft has ended support for the accessory Kinect.
Do You Need Kinect to Play Disneyland Adventures?
Kinect and conventional controllers are both supported by Disneyland Adventures. Although the Kinect works well for the minigames, park navigation is unsuitable for motion controls.
What Was the Last Kinect Game?
To my knowledge, Space Warlord Organ Trading Simulator is the final popular game created for the Kinect.