AMD introduces a new brand named Ryzen in the world of technologies. Ryzen Threadripper is the CPU processor that makes work easy and fast for its user. These CPU processors are specifically designed for workstations, media, servers, and desktops. The single and multiple threads in these threadrippers take the load of work and help all professionals multitask their work more efficiently.
Apart from all the benefits, the Threadripper CPU processors consist of a vast encrypted memory, making AMD Ryzen the only processor with full encrypted memory as a standard feature. All AMD Ryzen CPU processors are not designed for professionals and experts that need to do a lot of work.
What is AMD Ryzen Threadripper Pro 3955wx?
The AMD Ryzen Thread ripper pro 3955wx is pro in handling multifunctioning with a blazing speed. This CPU processor comprises 16 cores, making work easier for all professionals. The 32 threads help in rendering the speed of complex workflows effectively. The Ryzen pro 3955wx is designed to use micro-architectural resources for computer performances. Compared with the previous thread ripper, the Ryzen Pro 3955wx processor is more compatible in performing the task with more significant results. The pro 3955wx CPU processor is improved in many ways.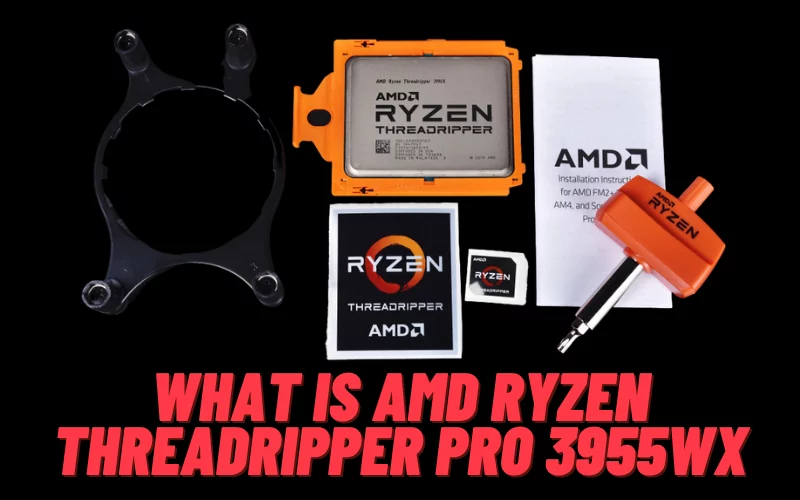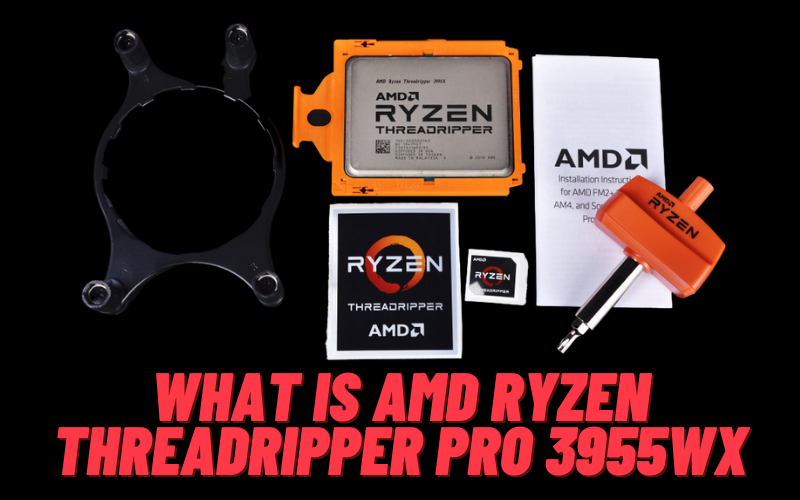 With more energy and rendering effects, the Ryzen pro 3955wx processor contains more cores and threads and has a higher clock frequency than before. A vast amount of memory helps the user save his data for a long time. The boosted memory and large bandwidth of the Ryzen thread ripper 3955wx perform multiple tasks simultaneously without affecting the CPU processors' performance.
Based on the desktop platform, the Ryzen Pro 3955wx CPU processor contains a 4.3 GHz boost clock and 64 MB of L3 cache. Being set up on 1P socket count, the Ryzen Pro 3955wx Threadripper is the need of many professionals worldwide. Because of its super high frequency helps all the professionals, artists, or data analysts perform different functions simultaneously with complete affection. It will also help them reduce their time limit.
If you want to take your desktop and workstation to the next level of professionalism, Threadripper 3955wx pro should be your choice. With a large bandwidth, it significantly reduces the rendering time of many 8k videos, edits, high-resolution photos, and different 3d models.
AMD Ryzen Threadripper Pro 3955wx Specs
| Specification | Values |
| --- | --- |
| Number of CPU cores | 16 |
| Number of threads | 32 |
| Platform | Desktop |
| Base clock | 3.9 GHz |
| Max boost clock | 4.3 GHz |
| L1 cache | 1MB |
| L2 cache | 8 MB |
| L3 cache | 64 MB |
| Default TDP | 280 W |
| CPU socket | sWRX8 |
| Socket count | 1P |
| Connectivity | PCIe 4.0 |
| System memory type | DDR4 |
| Memory channels | 8 |
| Supported technologies | AMD, Zen, Core, Architecture |
| Max operating temperature | 90°C |
AMD Ryzen Threadripper Pro 3955wx Benchmark:
The following link shows the AMD Ryzen Threadripper pro 3955wx benchmark:
The above benchmark is based on the performances of the CPU processors. As we all know, the CPU is an essential part of a computer-based on its importance. Up-to-date benchmarks are available for all CPU processors of the new and old generations. These benchmark rankings are based on the features and skills of these CPU processors. Introducing these CPU processors helps users find all sorts of rapid collection processors of both AMD and Intel.
The above benchmark can help users find integrated graphics of all processors with specifications concerning their applications from single and multi-threaded measurements. The 16-core and 32-thread desktop processor has gained much attention through its benchmark reading and is admired by all users because of its hierarchy ranks.
What AMD Ryzen Threadripper Pro 3955wx Used For?
The integrated secured 16-core desktop processor can be used for multiple functions because of its beautiful features. The 32-thread processor is used by professionals and experts such as artists, architects, scientists, content creators, etc.
The processor's boost clock helps all professionals keep their workers safe. With 128 PCIe 4.0 lanes, it boosts the speed of the work and saves time for many professionals. All compatible devices of Ryzen pro can be used for 3D modeling, editing, creating new content, and data analysis. All multitask work effectively on different applications.
AMD Ryzen Threadripper Pro 3955wx Motherboards:
The desktop processor with a maximum RAM of 4.3 GHz attracts many motherboards. Many motherboards can be coupled up with this 32-thread desktop processor. Typically AMD Ryzen 32-thread processor is available in a set coupled with two motherboards that helps this desktop processor in working even more effectively than earlier.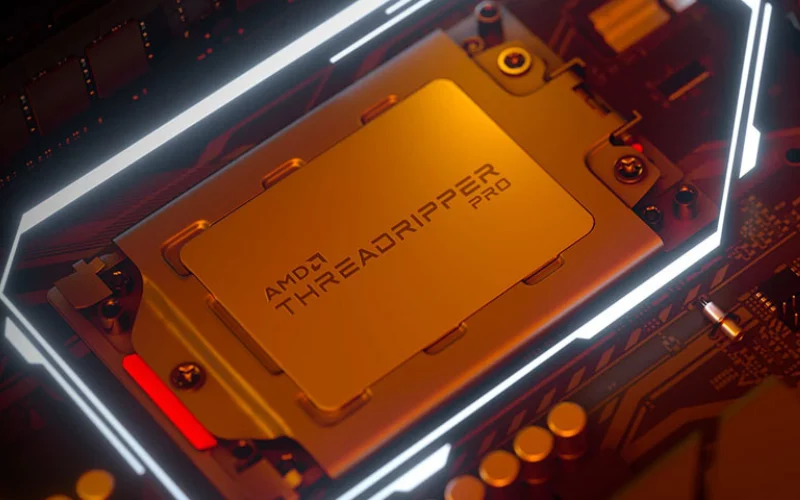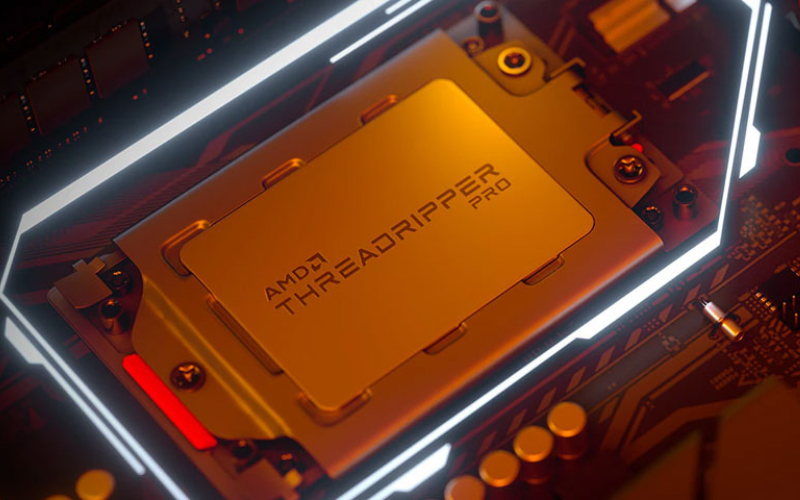 The set of these motherboards consists of:
This set is already installed with a 16-core desktop processor consisting of a 3.9 GHz base clock and a 4.3 GHz maximum boost clock. In comparison, two motherboards that come along contain ECC/Non-ECC memory. Having 8 DIMM slots, they are empowered by DDR4-3200 MHz of memory channels. They have 256GB (UDIMM) and 2TB (RDIMM) with a different memory system.
These two motherboards also support 4.0 PCI express lanes and 6 GPU cards. They also have 4 M.2 sockets and 2 U.2 sockets that make the performance of the 32-thread desktop processor more effective. The 6 GPU card support of these motherboards run in a professional workstation for intensive AEC, DCC, AI, VR, and graphics workloads.
Pre-Built Threadripper PC:
Technology companies are now introducing new PCs with Ryzen thread rippers installed. Some of them have this amd ryzen threadripper pro 3955wx 16-cores, 32-thread CPU processor in them.
Lenovo Think station P620: The world's first Think station that works with the support of AMD Ryzen threadripper pro. This dual CPU processor is a combination of professional manageability and enterprise support. This CPU is ISV certified for multi-thread devices. The AMD technology gives the P620 advancement in its memory, speed, and frequency. The security and manageability features of Ryzen Threadripper pro get coupled with the P620 workstation making it more efficient for professionals.
Digital Storm Aventum X: Aventum X by digital storm is a new CPU processor that all professionals love due to its exceptional results and blazing speed. It comes with a pre-installed Ryzen 3955wx pro that enhances the speed of the amd ryzen threadripper pro 3955wx 16-core 32-thread desktop processor and boosts the result expectations. With exceptional horsepower, the Aventum x has a great cooling system that impacts the desktop processors concerning the workloads. It holds all the workload evenly and gives the best results.
AMD Ryzen Threadripper Pro 3955wx PCIe Lanes:
Like many other Ryzen Threadripper, the AMD Ryzen Threadripper pro 3955wx 16-core desktop processor also supports 4.0 PCI express lanes. These express lanes not only boost up the speed of work of this CPU processor but also keep the work safe. The express lanes help a lot of professionals and different desktops and workstations.
The super high frequency of the desktop processor also reduces the period of sharing and analyzing data. The 128 PCIe 4.0 express lanes support the processor on all compatible devices. It also helps all experts in multitasking demanded applications. These are the only workstation processors that support PCIe 4.0 for new generation graphics and NVMe storage.
AMD Ryzen Threadripper Pro 3955wx Max RAM:
The octal channeled, ECC Memory-supported RAM of Ryzen Pro 3955wx has a minimum capacity of 3.9 GHz base clock, and once boosted, it increases up to 4.3 GHz. With a maximum capacity of 2TB, this RAM is also based on a DDR4 memory support system.
The maximum capacity of this RAM stores all data effectively, and no data is lost even if the device I being taken away by theft. The encrypted RAM does not affect the system's working, and the 32- thread desktop processor runs efficiently.
AMD Ryzen Threadripper Pro 3955wx Price:
Available for $1,149.99, this product is probably worth buying. According to different professionals and experts, the services that Ryzen Pro 3955wx is providing, one will not feel bad after purchasing it at such a price. The price is a bit up, but the results professionals get are still worth buying.
People probably do not need it for domestic use, so it is mainly recommended for good professional work. Based on the function of this specific CPU processor, it is suitable for gaming, but still, most professionals only recommend it for professional work keeping its price in mind.
Being supported by a 16-core and 32-thread Ryzen pro 3955wx processor is the need of all professionals. It saves time and processes the best result with significant effects. The 4.3GHz boost memory with 8 memory channels keeps the data encrypted for a long time, even if it can survive a physical attack. The compatible devices of Ryzen pro run efficiently with a maximum temperature of 90 Celsius and give the best results.

Final Thought